13 Hidden Expenses to Watch Out for When Vacationing in Europe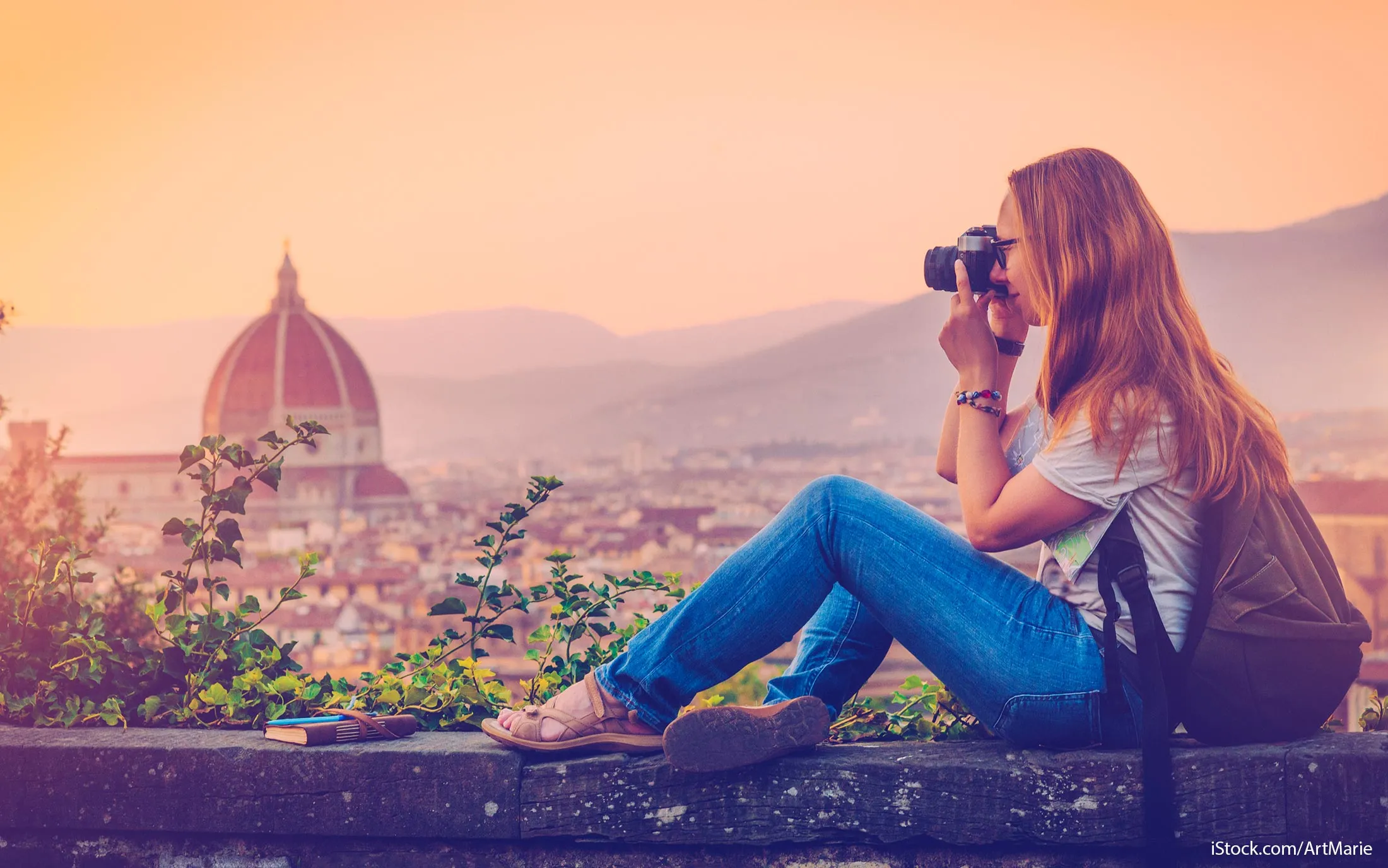 Europe continues to be a popular destination, with more Americans expected to travel there this summer than last year, according to an analysis of reservation data by travel insurance provider Allianz Global Assistance. If you're one of the lucky travelers who's going on a European vacation, you need to be ready for unexpected costs.
Most people tend to focus on the big expenses when they plan a Europe trip, said Holly Johnson, an expert on frugal travel and creator of the money-saving blog Club Thrifty. Unfortunately, if you only budget for your flights, hotels, food and some transportation, you're likely to be caught off guard by many other surprise costs.
If you want to keep your budget in check, read on to find out how to dodge the hidden costs on your vacation to Europe.
1. Baggage Fees
You might be hit with this unexpected cost before you even get to Europe: Airline baggage fees, which can be much higher than the $25 to $35 you typically pay per bag on domestic flights.
"When traveling to Europe, you generally get your first checked bag free, but your second bag is $100 — not a good surprise at the airport when you are just getting your vacation started," said Rob and Kerri Stuart, travel experts and hosts of "All Aboard TV."
Fees can vary by airline, though, so it's important to consider this additional cost when comparing fares on flights for your Europe trip. For example, American Airlines and Delta charge nothing for the first checked bag, then $100 for a second checked bag. United Airlines, however, charges $25 for the first checked bag and $35 for the second checked bag. Paying a baggage fee is just one of several air travel mistakes that could cost you hundreds.
Make Your Money Work for You
2. Airport Transportation
Airports in Europe tend to be far from the city center, which means that it can be costly to get downtown, said Elizabeth Avery, founder of Solo Trekker 4 U, a website that specializes in travel deals for solo travelers. But the amount you pay can vary greatly depending on the type of transportation you take.
You'll likely find that public transportation is the most affordable option. For example, Avery said the hotel she booked in the French Riviera offered transportation from the airport in a limo for $200. Instead, she opted to take a commuter train for $2.
3. Tourist Taxes
Certain cities in Europe charge additional taxes on hotel stays, and you must pay those taxes when you arrive or before you check out.
"If you book your hotel through a third-party site, you may not know about these 'extra' taxes until you get there," Johnson said. "They are generally not overly expensive, but the costs can add up."
For example, many cities in Italy require hotel guests to pay nightly taxes that vary depending on the hotel's quality, according to travel agency Caravan Tours. In Rome, the rate ranges from 3 euros per night at one- and two-star hotels to 7 euros per night at five-star hotels, according to Turismo Roma, the city's tourist portal. And Spain's popular Balearic Islands, which include Ibiza and Mallorca, charge hotel guests a tax of 1 to 2 euros per night, according to Lonely Planet.
4. Hidden Hotel Fees
Some hotels will give you free stuff, but many will also charge hidden fees, like the dreaded resort fee. Keep an eye out for this additional charge when booking stays and understand what it covers, the Stuarts said.
"There are lots of additional costs that can creep up in a hotel if you don't pay attention, such as WiFi, parking, checking in early or late, storing your bags for a day," they said.
European Union regulations require including mandatory fees in the advertised room rates, which means hotels can't shuffle additional fees into the fine print, according to Mashable. However, to be safe, don't assume any amenities are free. Ask whether you'll be charged before using them.
Make Your Money Work for You
5. Museums and Attraction Fees
If you plan to visit museums or historical sites during your Europe trip, you should research their costs ahead of time and create a budget for each of them, Johnson said.
"The vast majority have entry fees, fees for guided tours and fees for audio guides," she said. "These can add up." Some historical sites even require visitors to pay to use their restroom facilities.
Also, be aware that some countries have a two-tiered pricing system. "Museums, ballets and most sights have a very low charge for residents and higher for international visitors," Avery said.
6. Restaurant Meals
The cost of dining out on your European vacation can take a big bite out of your travel budget. "Meals can be hugely expensive, especially in Iceland and the Nordic region," Avery said.
So, she steers clear of restaurants geared toward tourists and looks for cafes frequented by locals. Avery also makes lunch her major meal of the day because prices are lower. Or, she stocks up on snacks and beverages from grocery stores and has picnics.
Even if a meal seems inexpensive, be aware that you might be paying more than you think because of the currency exchange rate. Johnson said that during a week-long trip in England, each time she bought a sandwich that cost 4 British pounds, it would feel like spending $4 to her. "In reality though, I was spending more like $5.65," she said.
7. Tipping at Restaurants
In addition to the cost of your meals at restaurants, you need to factor in tips — which can vary depending on the country you visit. For example, restaurants in France automatically include a service charge on bills, according to the BBC. In Italy, 1 to 3 euros might be automatically added to your bill — and you can add a little more if you want, the Stuarts said.
"Pay attention to your receipt, as many countries in Europe automatically include a tip, but you may not see it and end up tipping twice," they said. "We recommend you become familiar with the tipping policy of the country you are in before your trip."
Make Your Money Work for You
8. Tipping for Tours
If you take a guided tour, the Stuarts said that tips for the guide or driver are usually not included in the tour's cost. A standard driver tip is $1 per person, but as much as $5 for a day-long trip. For guides, $5 to $10 is appropriate, or 10 percent of the tour price.
"If you are doing a lot of tours, these can add up," they said.
9. Credit Card Foreign Transaction Fees
Many credit cards tack on an average 2 percent fee on purchases made outside the U.S, according to WalletHub. Check your credit card's terms before heading overseas. If your card charges a fee, consider getting a credit card with no foreign transaction fees.
For example, Discover and Capital One don't have foreign transaction fees on any of their cards. There are also many credit unions that offer credit cards with no foreign transaction fees.
10. Currency Exchange Fees
If you want to convert your money to the local currency when you arrive at your destination, you'll pay a fee of a few percentage points for the trade, Johnson said. For example, the average fee for converting dollars to euros when using a debit card is 1.92 percent, and the average conversion fee for credit cards is 1.97 percent, according to a recent study by WalletHub. You might also be charged a fee for using your debit card to make withdrawals from an ATM outside the U.S.
11. Currency Exchange Rates
To avoid losing even more money when converting your dollars to euros, make sure you get the most favorable exchange rate. You'll get a better exchange rate through your credit card when you make purchases than by converting money at a bank or currency exchange bureau such as Travelex, according to the WalletHub study.
For example, the recent exchange rate through Visa was 1 euro for $1.15, compared with 1 euro for $1.26 through Travelex. That might not seem like a big difference. But, for example, when converting $500, it's a difference of $55.
When using your card to make a purchase, Stuart recommended asking the merchant to run the transaction in the local currency rather than converting it to U.S. dollars.
"What happens is the merchant can decide what the exchange rate is, and you will most likely end up paying more to have them convert to U.S. dollars before running the card, instead of just running as the local currency," he said.
Make Your Money Work for You
12. Using Your Smartphone
Using your phone when traveling in Europe can be expensive if you don't take steps to keep down the costs of making calls overseas, Avery said. Getting a short-term international plan from your carrier before you go abroad can help you save money, she said.
However, the real budget-breaker is using your phone's data. "Remember, if you are roaming, even unopened spam emails add to your cost, which for some could be [up] to $2,000," she said.
Avery keeps her phone in airplane mode to avoid roaming charges when she's not actively using her phone.
13. Skip-the-Line Fees
Although your wallet will thank you for avoiding as many fees and hidden expenses on your European vacation, Johnson said there are times when it makes sense to pay more for certain aspects of your vacation. "All over Europe, you can pay additional fees to 'skip the line' at certain attractions, and I actually suggest doing so," she said.
For example, if you have only a day or two in a city, you don't want to waste several hours waiting in line to visit the top sites.
"Traveling to Europe is expensive, so don't cheap out when you get there and waste most of your time standing in line," Johnson said. "Sometimes, paying extra for the luxury of skipping the lines can help you get more bang for your buck."