18 Hidden Expenses to Watch Out for When Vacationing in Hawaii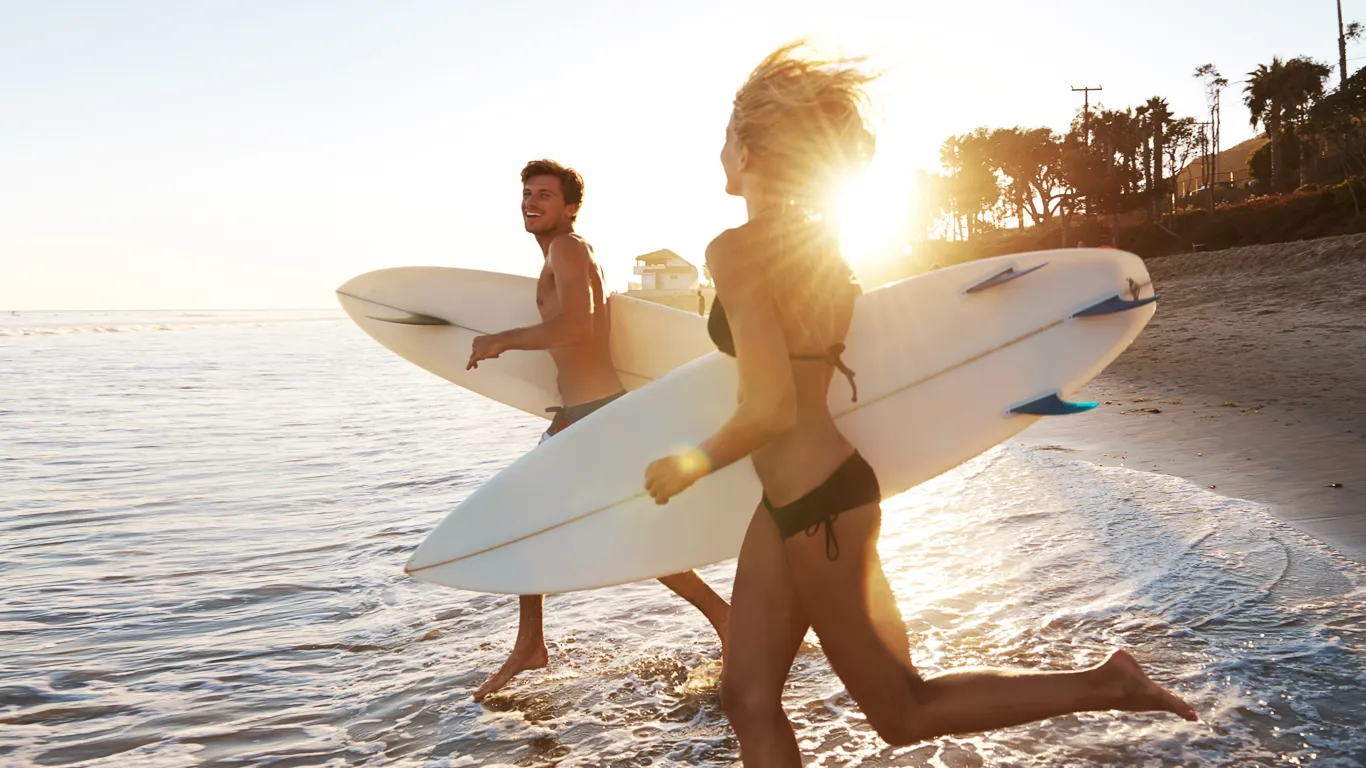 A Hawaiian vacation conjures images of white sand beaches, aquamarine waters and tropical drinks served with tiny umbrellas. However, even the most devoted sun worshipers might struggle to relax if their vacation budgets climb too high.
From undisclosed resort fees to the added cost of island life, it's all too easy for a Hawaiian dream vacation to turn into a financial nightmare riddled with hidden costs. Keep reading to see how you can avoid these sneaky expenses.
1. Hidden Resort Fees
When you book a hotel, you probably expect amenities like pool access, daily maid service and wake-up calls to be included in your room rate. Well, don't count on it in Hawaii, said Sheila Beal, editor of the travel site GoVisitHawaii.com. She added that resort fees of $20 to $40 per day are now common.
"But there are some hotels that don't charge them. As you comparison shop for accommodations, be sure to consider resort fees," she said. At the very least, you should be able to find a desirable hotel or resort that charges a daily resort fee of under $20.
2. Rental Car Taxes
Not only are rental cars more expensive in Hawaii, but state and county governments also levy a plethora of fees that send costs skyrocketing. HawaiiCarRentals.net lists the following rental car charges that you can expect to encounter on a trip to the islands:
Hawaii Motor Vehicle Surcharge Tax: $3 per day
Vehicle License Fee: 35 cents to $1.45 per day
Hawaii State General Excise Tax (GET): 4.17 percent
Honolulu County Tax: .546 percent
Hawaii Rental Vehicle Customer Facility Charge: $4.50 per day (airport rentals only)
Airport Concessionaire/Permittee Charge: 11.11 percent (airport rentals only)
Some fees apply only if you rent from the airport, so it's possible to save money on rental cars and avoid them. However, if you want to avoid all extra charges, you will need to forgo the rental and opt to take cabs or public transportation.
Make Your Money Work for You
3. Fuel Prices
If you do opt to rent a car, expect to pay more at the pump, as well. According to an energy trend report from Hawaii.gov, gas prices in the Aloha State averaged $3.07 per gallon in March 2017, or 34 percent higher than the national average. For this reason, Kendal Perez, a savings expert with Coupon Sherpa, recommends not upgrading to larger, less fuel-efficient vehicles.
"By avoiding the upsell during our trip to Kauai, my husband and I managed 41 miles per gallon and were thankful for our small rental car's ability to navigate the sometimes-narrow, windy roads," she said.
Beal added that while a 4X4 Jeep might sound perfect for Hawaii, rental agencies prohibit going off road, so the extra cost would be pointless.
4. Higher Food Costs
Like fuel, food comes at a premium in Hawaii.
"The biggest shock to my husband and me during our trip to Kauai last year was the price of groceries and restaurant fares," Perez said. "Everything costs more on the island because it has to be shipped across the sea, so naturally there are additional costs we're not accustomed to on the mainland."
Even if your vacations tend to involve supplementing restaurant trips with grocery store supplies, you can expect to pay more for everything from eggs to peanut butter, she said. Avoid unpleasant surprises by planning for this expense.
"When you're budgeting for food expenses for your trip to the islands, increase it by 30 to 40 percent to absorb the extra costs," she said. Then score cheap groceries at Costco, which has locations on most islands.
Make Your Money Work for You
5. Transient Accommodations Tax
Visitors to Hawaii are considered transients and required to pay a tax for the privilege. The 9.25 percent transient accommodations tax, or TAT, is tacked on to any accommodation booking. So you can expect to pay $27.75 a night for a $300 hotel room. On a 10-day vacation, that's almost $300 — or another night's stay.
To avoid unpleasant surprises on your credit card bill, remember to budget for this tax in advance. As you're saving those extra dollars, you can comfort yourself with the knowledge that the money goes toward important expenses, like road maintenance in paradise.
6. Resort Parking Fees
Paradise might not yet be one big parking lot, but you can expect some sticker shock when you see the parking fees at resorts, Beal said. "We estimate that the average is somewhere around $30 to $35 per day for valet parking," she said. And self-parking is often just as exorbitant.
Beal suggests researching this cost before you travel and assessing how often you plan to leave the resort. In some cases, you might decide that you don't need wheels to enjoy all that Hawaii has to offer. In particular, Waikiki is known for being pedestrian friendly.
"Consider whether you can minimize the number of days you'll need a rental car, and thereby eliminate any parking fees," she said.
7. Breakfast Buffet Costs
Whether you plan to spend the day lounging at the resort pool or hiking to a local waterfall, you might not want to consume a multi-course meal in the morning. So, that hotel buffet breakfast could be a waste of cash.
"Resort breakfast buffets are deliciously enticing, but we've seen them cost more than $40 per person," Beal said.
Before you shell out your valuable vacation dollars for a piece of toast and some eggs, Beal suggests asking if the restaurant provides an a la carte menu. Often, she said, you'll be able to enjoy a hearty breakfast in the same restaurant for half the cost. If you are going to hit the buffet, make sure to get the most for your money.
Make Your Money Work for You
8. Hidden Fees for Free Tours
You might be surprised to learn that Hawaii has tons of activities you can enjoy for free. From hiking tropical trails to lounging at the beach, there are plenty of opportunities to experience paradise without spending a dime.
Additionally, you can take free tours of sites like the USS Arizona Memorial at Pearl Harbor. While some tour companies charge money for these experiences, savvy vacationers know that you can visit for free, provided that you reserve your tickets in advance.
"We've heard readers complain about the cost of tours to the USS Arizona Memorial," Beal said. "While a bus tour might be convenient, paying for a tour is unnecessary, as tickets to the memorial are free."
9. Surfboard Baggage Fees
If you surf, you'll probably want to bring your favorite board to Hawaii. Unfortunately, most airlines have lost their aloha spirit and charge high fees for surfboards: as much as $100 to $200 each way. Fortunately, you have options when it comes to riding the waves.
You can cut vacation costs by hitting a Costco on the islands to grab a $149.99 Wavestorm foam surfboard. For more performance-minded shredders, check out board rental companies like HawaiiSurfboardRentals.com, which rents a variety of boards starting at $45 for two days. Some even deliver the boards for free.
10. Snorkel Rental Fees
Hawaii boasts some spectacular snorkeling spots that afford you the chance to get mask-to-gills with an aquarium of reef fish. But if you don't own your own equipment, the price of renting might shock you. You could easily pay $16 per day for just a snorkel and fins.
Instead of shelling out by the day, stop by a local store like CVS or Walmart, said Jeanette Pavini, savings expert at Coupons.com. "You can find great deals on a lot of water sports gear," she said. "And the best part is that many times it will cost far less than what the rental price would be. Plus, you get to keep it."
Make Your Money Work for You
11. Inter-island Flight Fares
You might think that because the Hawaiian Islands are so close together, flying from one to another would be inexpensive. Unfortunately, inter-island flights are now priced in the hundreds of dollars. Still, you can get direct flights from the mainland to all four of the main Hawaiian Islands, so pick your paradise and fly straight there.
12. Cost of Theft
Unfortunately, paradise is not immune to crime. In fact, Hawaii ranked sixth on the FBI's 2014 report of states with the highest car thefts, as reported by USA Today. Hawaii's crime rate is higher than the national average in theft and property crime as well, according to statistics from research site Areavibes.com, so tourists should do their best to stay vigilant.
Additionally, visitors to Hawaii should sign up for good travel insurance, as well as comprehensive coverage for car rentals. Perez said that most credit cards and auto insurance providers offer car rental liability coverage comparable to the insurance offered by the rental agency — and often for a better price.
If the high gas price isn't enough to dissuade you from renting that Jeep, the knife-vulnerable ragtop might convince you to go with a safer vehicle.
13. Airline Baggage Fees
These days, travelers are accustomed to paying extravagant airline fees for everything from seat selection to baggage. However, that doesn't mean you have to concede defeat and pony up the cash, said Pavini. Instead, if you have a lot of luggage to transport, look into shipping items ahead of time.
"Ask your hotel if they accept packages for free," she said. "If you're staying for a long time, it might be worthwhile to buy online and ship heavy and/or perishable items." Just make sure to order in advance, as Amazon Prime takes up to a week to arrive, she said.
14. ATM Fees
Many mainland banks have few, if any, branches in Hawaii. Even large banks like Wells Fargo are absent on the islands, so you might find yourself burdened by out-of-network ATM fees. Those can be especially pricey at resorts and at the airport, said Kerry Sherin, a savings expert at Offers.com.
Her advice is to cut costs by bringing some cash from home. Or stick to traveler's checks for a safer form of currency, she said. Just remember that many of the smaller local vendors only take cash. You won't want to miss out on an amazing food truck experience because you don't have a few bucks in your wallet.
Make Your Money Work for You
15. Airfare Costs
Given the high price of flying, it's not surprising that travel is one of the most costly parts of your Hawaiian vacation. To minimize this expense, avoid flying on Fridays, Sundays and Mondays, said consumer savings expert Andrea Woroch. Instead, search for your flights on Tuesdays, specifically at 4:30 p.m. EST, Pavini said.
"This is usually when the airlines post some of their best deals," she said.
Travelers can also save by booking their tickets well in advance. A 2017 CheapAir.com study of 921 million airfares found that travelers who booked 54 days in advance scored the best deals on domestic flights. The study further revealed that travelers paid an average of $150 more for booking less than 14 days in advance. It helps to know what airlines tend to offer the cheapest flights, too.
16. Sunset Dinner Cruise Costs
Although a sunset dinner cruise might sound like the perfect way to enjoy Hawaii's natural beauty, the cost of this luxury is often prohibitively high. In fact, paying more than $100 per cruiser isn't uncommon. Fortunately, you can check out those extraordinary sunsets for a lot less.
"So, get your own delicious food, take a basic boat ride and enjoy the sunset for a fraction of the cost," Pavini said. You can also plan sundown cocktails on the beach for a more intimate experience.
17. Transportation to Your Hotel
Since Hawaii is made up of islands, visitors often assume tourist hotspots are close together. However, the truth is that taxi transportation to and from the airport and various attractions is anything but cheap.
For instance, a taxi ride from Honolulu International Airport to Waikiki with a 15 percent tip costs, on average, $77.59, according to TaxiFareFinder.com. Hit some traffic, and your price could leap to $125. That's a lot of mai tais.
If you're not renting a car, Sherin strongly advises using a rideshare app.
"If you are new to the rideshare scene, Uber typically offers free rides at your initial sign-up," she said. "By having everyone in the group sign up, you can score some serious rides at little to no cost."
Make Your Money Work for You
18. Excursions and Activities
From parasailing to ziplining, shark dives to dolphin swims, there are plenty of activities to enjoy on a Hawaiian vacation. However, prices for these once-in-a-lifetime experiences are usually budget-busting, Perez said.
But there are ways to bring vacation prices down again. "If you're a military family, active, retired or reserves, be sure to ask for a military discount," said Pavini. "This is especially true in Oahu, where there is a big military base."
You can also sign up for Groupon and LivingSocial before your trip to find great deals on fun in the sun.