How Popular Spring Break Destinations Are Faring During COVID-19
Spring breakers are ready to party — despite the pandemic.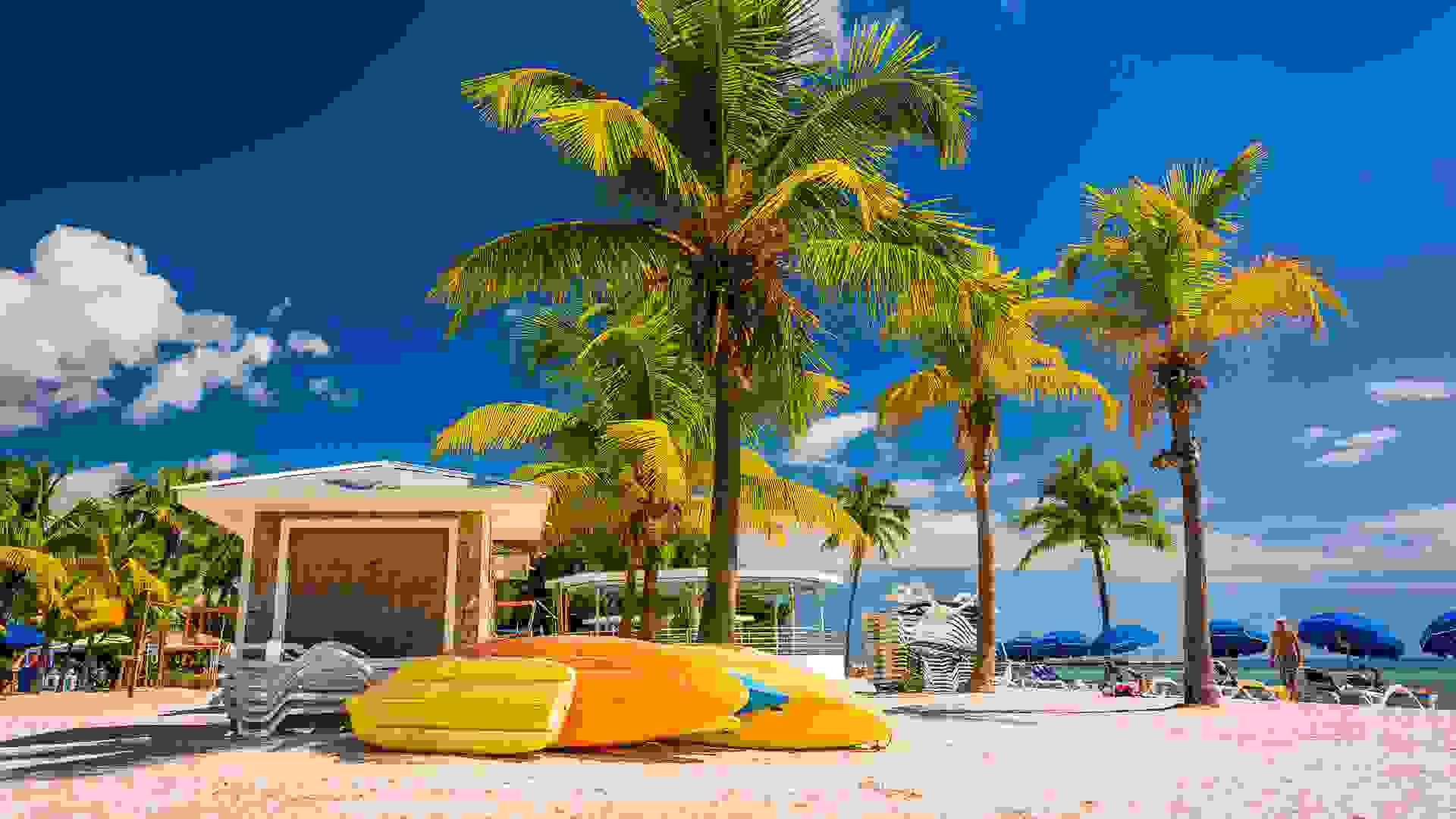 Usually, in March, college kids are gearing up for the storied trip of a lifetime: spring break! It's a time of beaches, keggers, campfires and, in some cases, total mayhem. Annoying as spring break partying can be for local residents, this sort of recreational travel is a lifeline for many local economies. In Mexico, for instance, jobs in the tourism sector constituted nearly 2.5 million jobs in 2019, was crushed by the COVID-19 pandemic and, in 2020, saw a loss of around $157 million over the previous year.
Read More: IBM and Moderna Say Their New COVID-19 Passport Is Your Ticket to Normal Life – But Some See Troubles in Privacy Paradise
Now that more people are getting the COVID-19 vaccine and the world is starting to open up again, U.S. air travel is picking up. On March 13, TSA officers screened the most passengers it had seen in a day since March 15, 2020. Popular spring break destination cities are prepping for (or already enjoying) visits from people who, after a year of semi-quarantine, are ready to let loose and have a good time. 
What Do You Think About COVID-19 Digital Passports? Take Our Poll
"The latest travel trend, 'toe-dip trips', are what travelers are planning this year, with visits to familiar destinations nearby, weekend getaways or road trips and beach trips," said Molly Ferus, travel expert and general manager of TripSavvy. "Destinations that cater to partiers — think Vegas, Miami, New Orleans — will skyrocket in popularity, with friends and families eager to gather again and celebrate all the things we've missed over the last year."
Keep reading to find out how these destinations are doing as spring break goes on.
Last updated: March 30, 2021
Make Your Money Work for You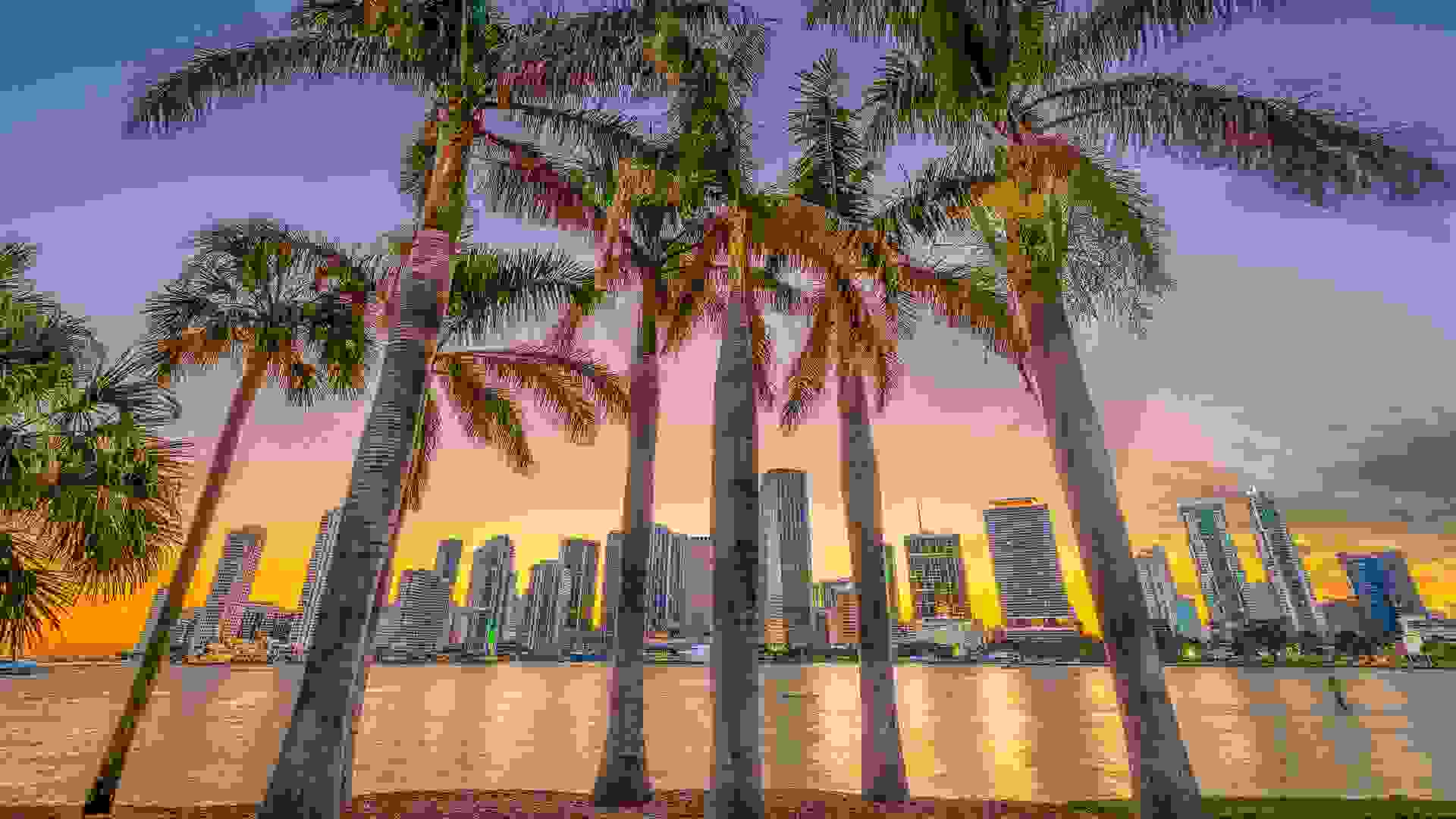 Miami
Like Ferus said, one of the vacation spots that everyone is talking about is Miami Beach and Alex Miller, founder and CEO of Upgraded Points, agrees. In this tourist hotspot, it's almost as if COVID-19 never happened — let alone still happening. "There's no shortage of Spring Breakers on-site, so much so that it is causing issues with crowd control for the police," Miller said. 
Tourism is a goldmine for Miami's economy. In 2019, the state of Florida saw a more than 5% increase in domestic tourists in the first half of the year. Data from Visit Florida found that between January and June of that year, 68.9 million people visited the state — the largest amount the state had ever seen during any six-month window. The vast majority of those travelers (61 million) came from the U.S.  
In the past week, COVID-19 cases have surged in Florida due mostly to the fact that people 50 and under — less likely to have been vaccinated by now — are storming its shores for a good time.
Read More: 13 Insider Secrets From Travel Agents That Will Save You Money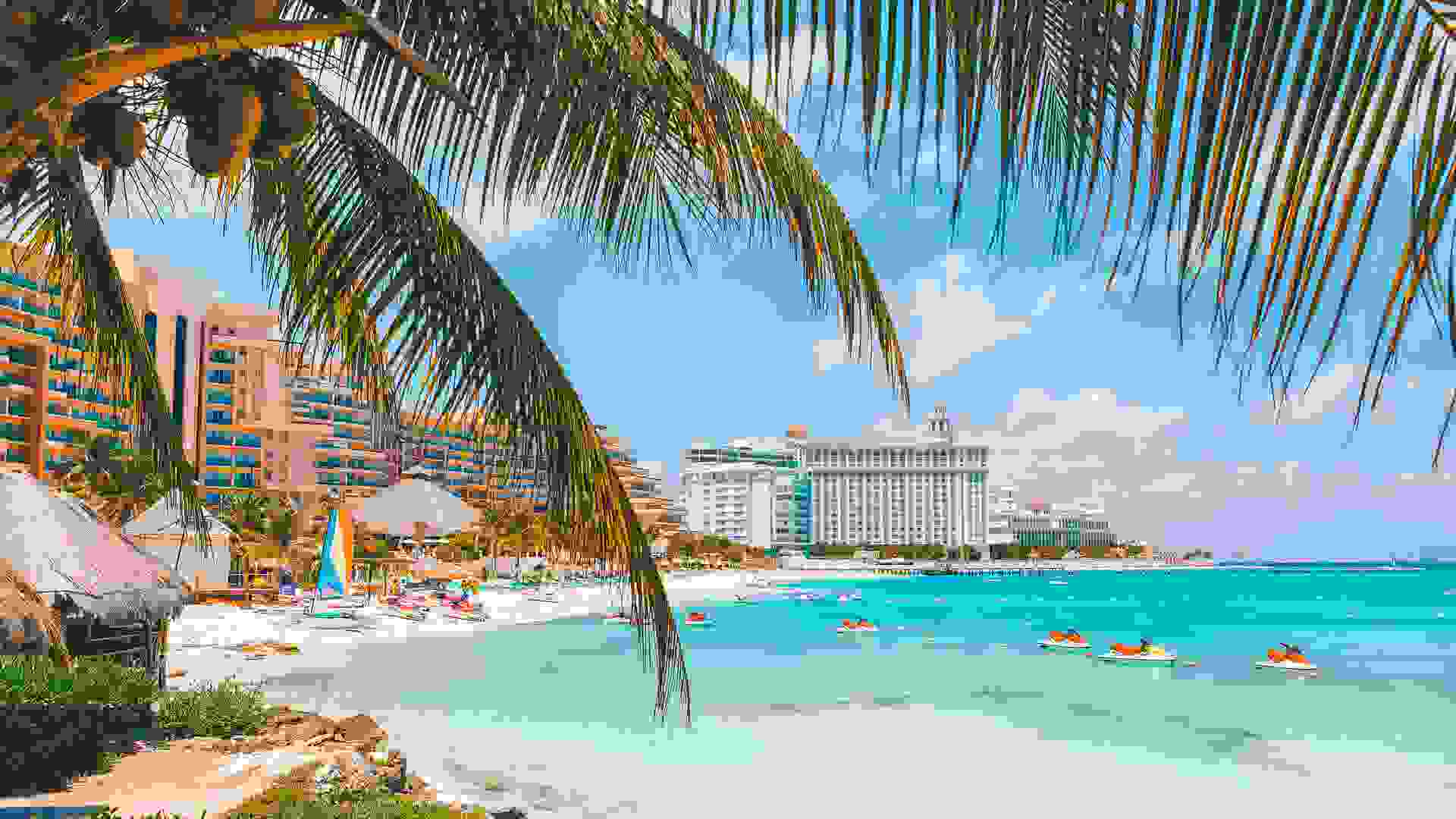 Cancún
For people around the world, the Mexican city of Cancún emanates images of lazy days by the greenish-blue sea while sipping on tropical drinks. And that hasn't really changed despite the blow of COVID-19. In 2020, Cancún was one of the few vacation destinations that wasn't completely emptied out because of the pandemic. As of December, the paradisiacal city saw 6.4 million tourists visit since reopening in June, and spring break 2021 is shaping up to be a knockout.
As of mid-March, Cancún's tourism board expected 300,000 visitors from the U.S. in March, marking nearly 223,000 from this time last year. Still, this is less than in 2019, when the vacation hotspot saw nearly 465,000 visitors in March.
Make Your Money Work for You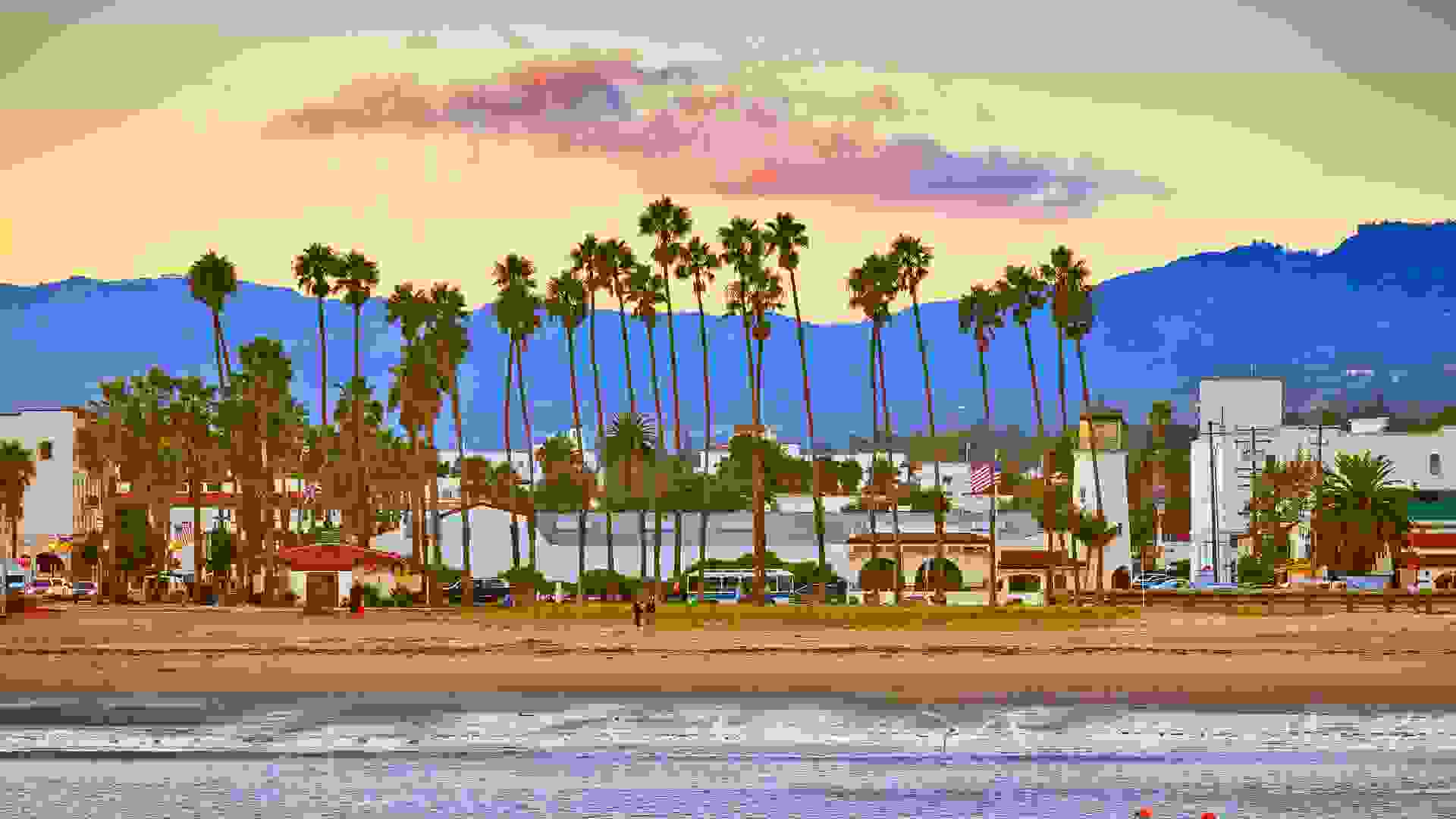 Santa Barbara
With its generally clement weather and coastal setting, California in general hosts droves of tourists every year, but Santa Barbara is a particularly attractive gem for spring breakers because it's a relatively short drive from Los Angeles, which boasts a population of nearly 4 million.
"Santa Barbara is seeing a surge in travel, simply because of the lockdowns and case counts in LA, as both tourists and residents of LA seek a sunny spot along the water, that's outside of LA county," Miller said. "Santa Barbara is really taking advantage of their location on the coast."
And Santa Barbara is prospering. Businesses in the city's hospitality industry have reported an uptick in reservations as COVID-19 cases go down and more Californians get the vaccine.
Discover: What Travel Agents Say About Planning for Trips in 2021 and Beyond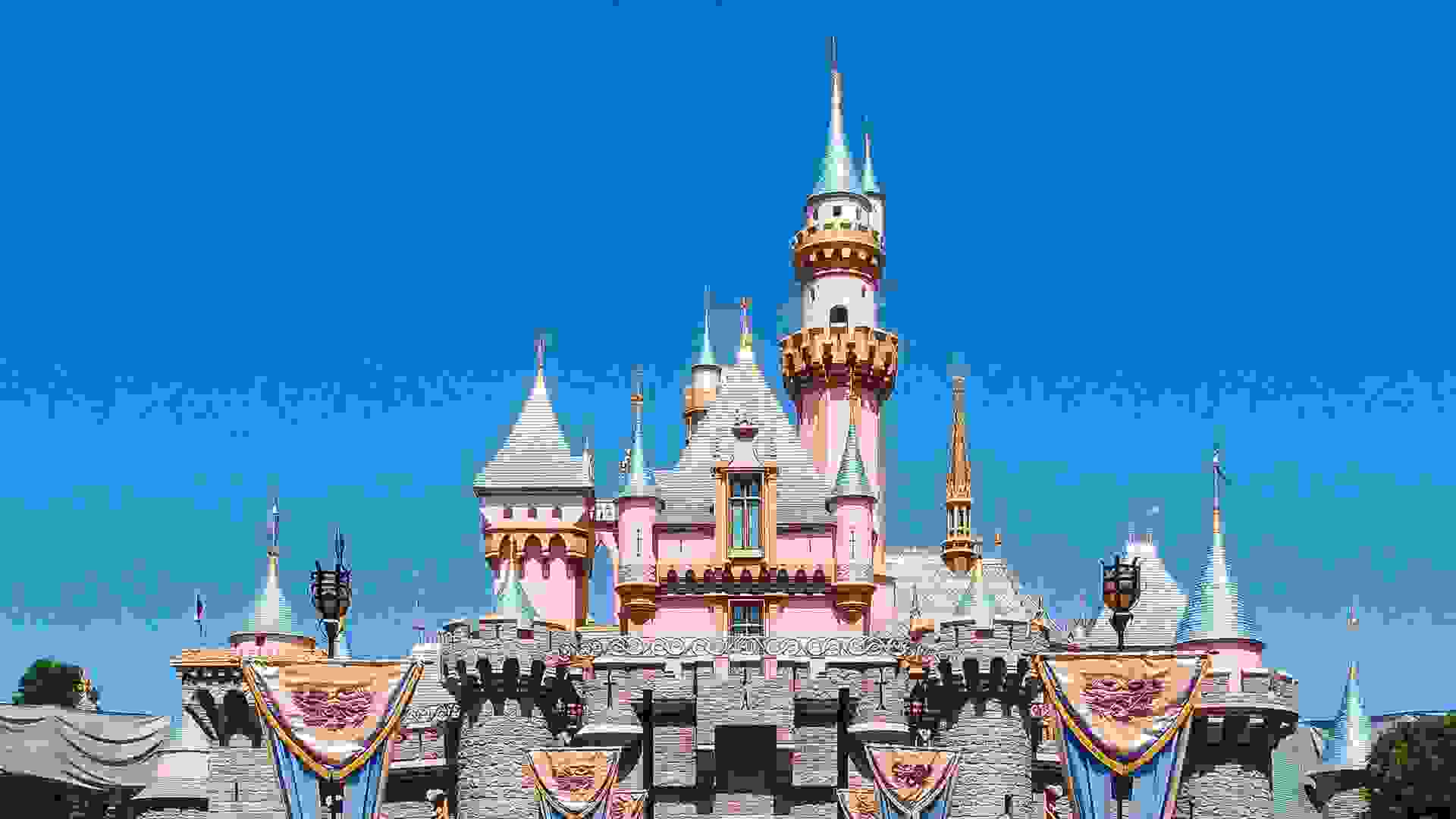 Disneyland
After more than a year of being shuttered, Disneyland is priming for a major comeback — and so are flocks of tourists. Slated to reopen on April 30, the theme park has consumers all but banging on its gates.
According to data from Beyond Pricing, on March 17, when Disneyland announced its reopening, short-term rental reservations jumped 68% from March 16, as travelers rushed to book housing in the land surrounding the happiest place on earth. The closure of Disneyland and other Disney resorts and cruises was catastrophic for the booming corporation. The company said the outbreak lost it roughly $2.6 billion during the fourth quarter of 2020 alone.
Despite enthusiasm around its reopening, Disneyland still has to play it safe — or as safe as it can — to stave the spread of the deadly virus. New COVID-19 cases are still popping up daily in Southern California. At present, all Disney Parks require guests to wear a mask, practice social distancing, pass a temperature check and operate at reduced capacity, so while the reopenings will surely help Disney, spring and summer won't be as explosively lucrative as they were in pre-COVID-19 times.
Did You Know: Major Financial Risks Walt Disney Took in His Career
Make Your Money Work for You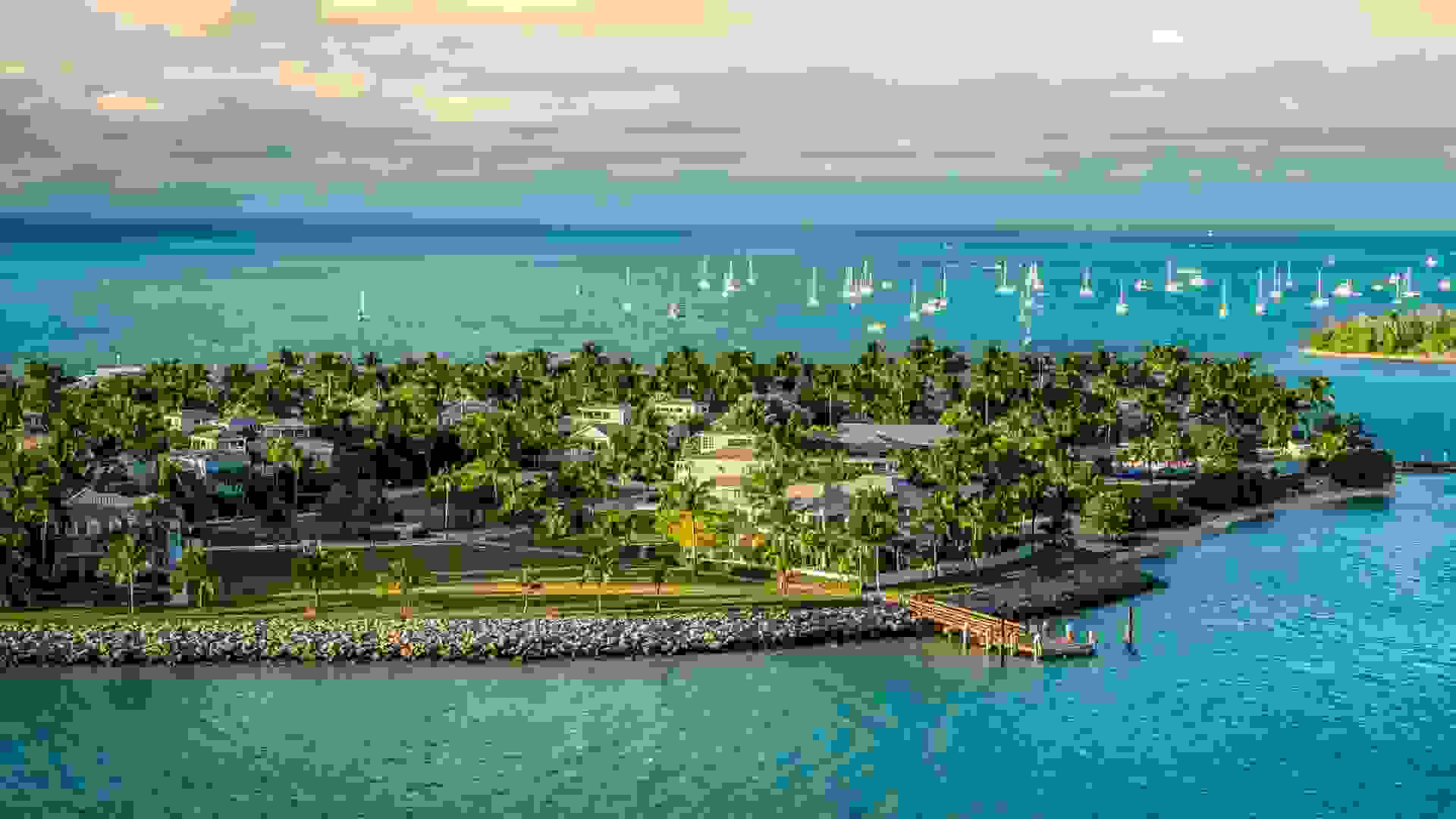 Key West
Key West is another Florida hotspot anticipating an influx of action during spring break. Casa Marina, A Waldorf Astoria Resort in Key West, has been experiencing a surge in bookings since February — when the hotel was almost completely booked every weekend. The uptick in demand could be tied to the rise in vaccination ratings.
"We can't say with any certainty, the rise in bookings is a direct effect of the period when vaccinations started becoming more accessible to the greater public, especially within our Florida drive market," said Andrew Rosuck, director of sales and marketing at the resort. "As a matter of policy, we don't ask our guests about their vaccination status due to medical privacy reasons however many have anecdotally mentioned that they've recently received a vaccine. We've even received DMs through social media inquiring about our mask protocol for vaccinated guests. We believe there is a significant number of senior travelers who are excited and ready to travel once again and are now booking vacations and getaways that coincide with having completed their vaccinations."
Read More: COVID-Safe Travel Plans To Make Now To Save Money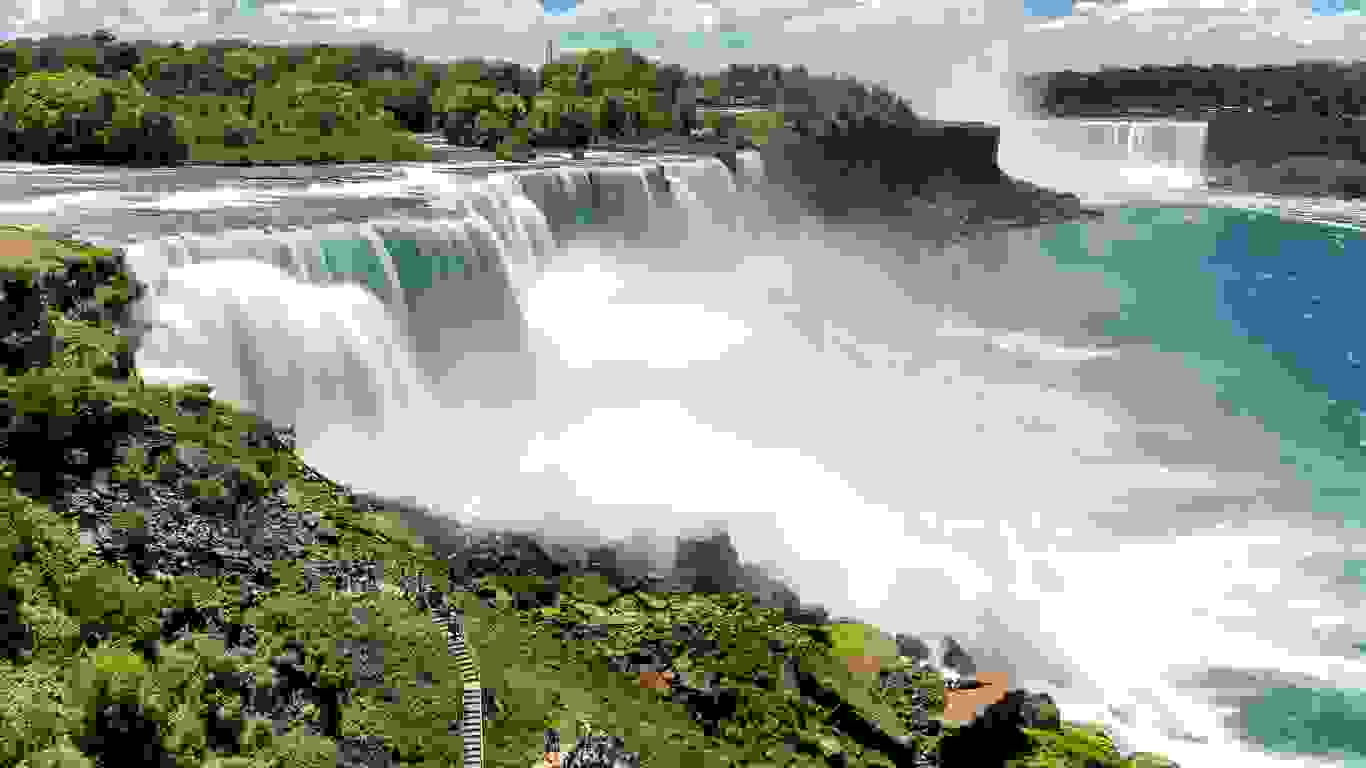 Niagara Falls
Nearly 10 million people visit the fabled Niagara Falls on an annual basis, though of course, 2020 threw a wrench in that. Western New York, where Niagara Falls is situated, didn't begin phase four of reopening until the end of June. But interest for the tourist favorite surged again in February.
"Since Presidents Day/Valentine's Day weekend, where we witnessed an occupancy rate of close to 74%, our numbers have risen from week to week," said John Percy, CEO of Destination Niagara USA. "The reservations for this time period have been very promising and a great indicator of what we anticipate being one of our strongest spring break time periods. Our hotels are truly looking forward to a healthier and more promising April — and what a difference a year makes."
Discover: Airbnb Beats Estimates in Debut Earnings, Looks Forward to 2021 'Travel Rebound'
Make Your Money Work for You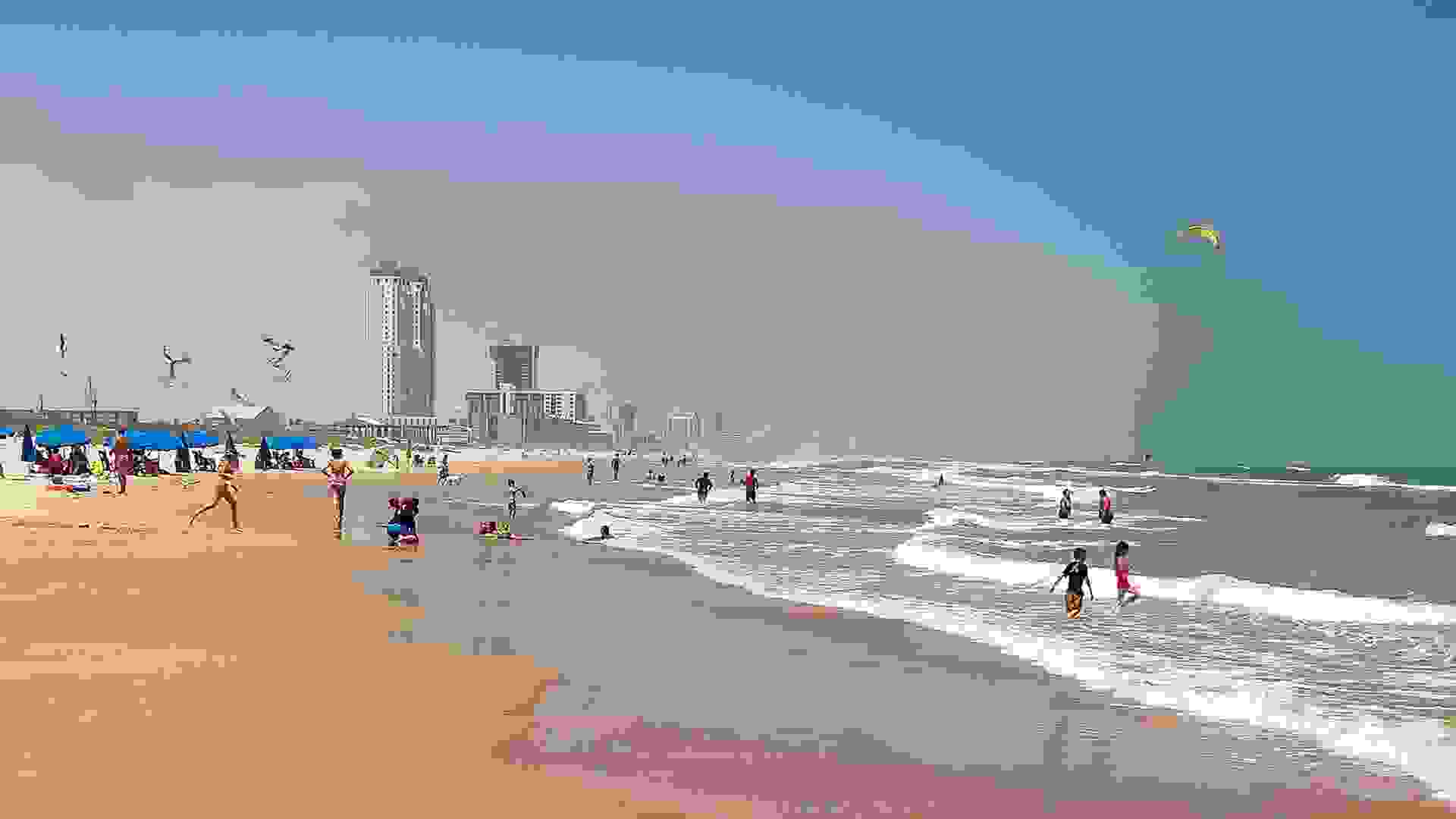 South Padre Island, Texas
South Padre Island, Texas, isn't exactly a famous spring break locale. The city has less than 3,000 residents, but it's emerging as an epicenter of raucous partying because it has no COVID-19 restrictions. In a location that spans only 34 miles, there's not a ton of stuff to do with social distancing in mind other than bask on the beach.
Did You Know: How To Plan Future Travel Without Risking Your Deposits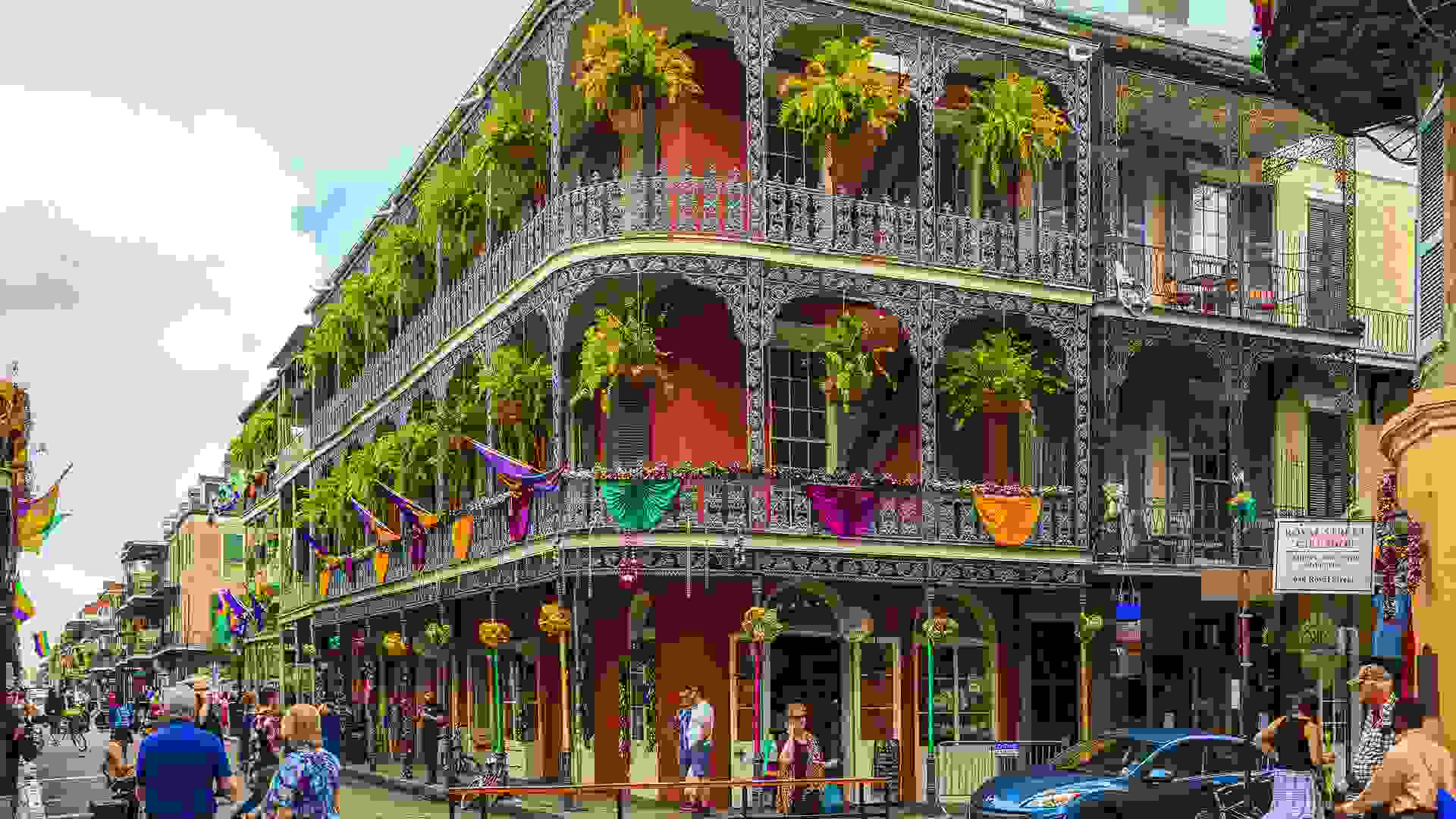 Baton Rouge and New Orleans 
New Orleans has long been a classic spring break destination and it's looking like it will host throngs of travelers this year, too. Hotels are booking up, signifying that the return of tourism is heating up in the Big Easy.
Another Louisiana city anticipating a boost of incoming travelers for spring break is its capital, Baton Rouge.
"After a year of uncertainty, current indicators are providing a sense of security that a comeback will happen soon and we are both careful and cautious of this as we move into what a new normal for travel and tourism will look like," said Paul Arrigo, president and CEO of Visit Baton Rouge. "We're optimistic that we'll see the return of leisure travel this spring with road trips leading the way in which people will travel in 2021."
In the News: 'Vaxications' Are Bringing the Travel Industry Back to Life – But At What Cost?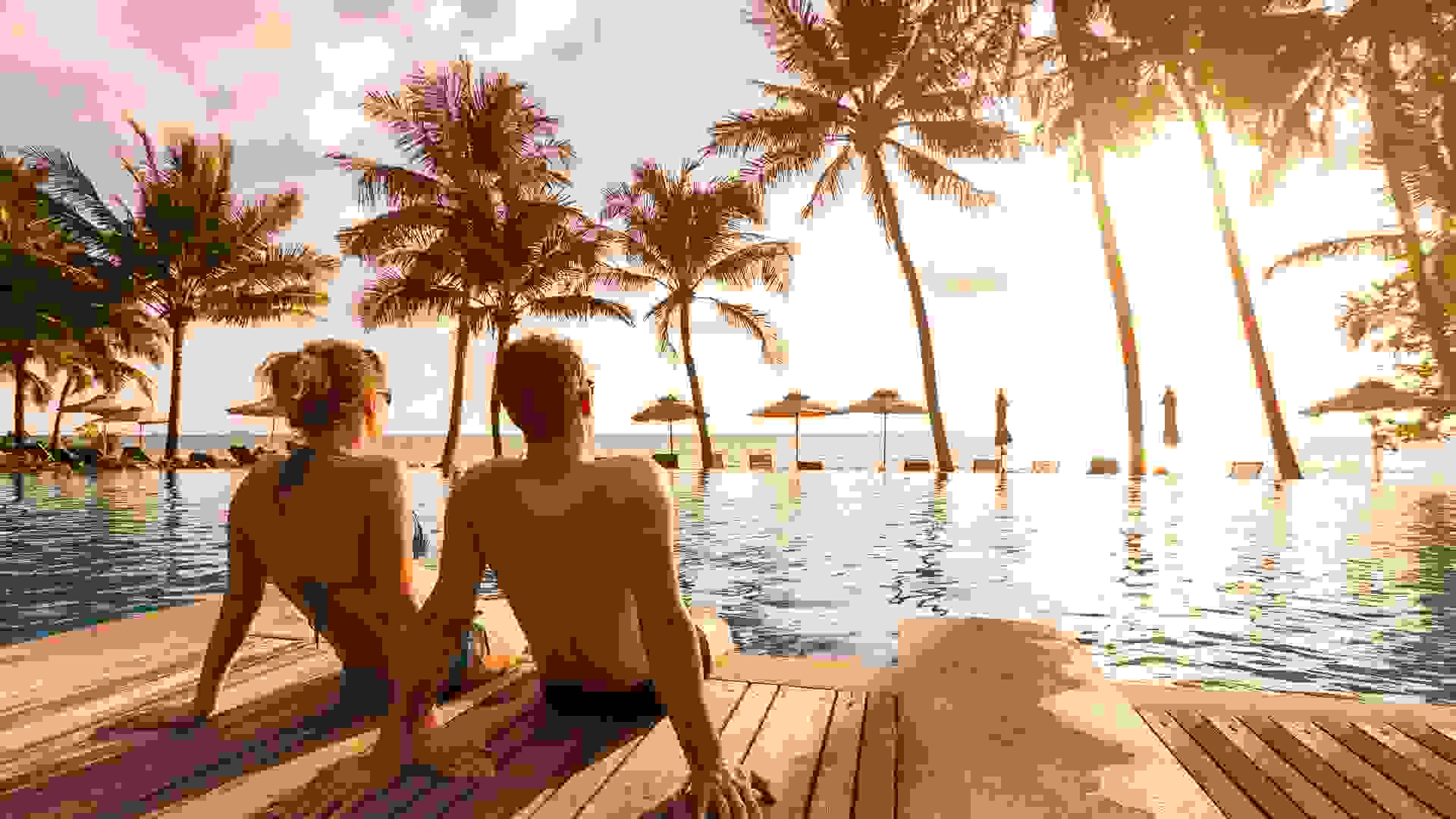 The Big Picture
These locales aren't the only ones that are seeing a lift in tourist activity. In fact, quite a few regions in the U.S. are enjoying an influx of action.
RateGain, a provider of travel and hospitality real-time rate intelligence and connected customer engagement solutions, shared the check-in data between the two two-week periods of March (March 1-15 and March 16-31), to show the cities that are seeing surges.
Chicago: up 288%

Denver: up 253%

Alexandria, Virginia: up 216%

Richardson, Texas: up 183%

Secaucus, New Jersey: up 133%

Seattle up 109%

Honolulu: 98% 

Nashville, Tennessee: up 73%

Raleigh, North Carolina: up 51%

Columbus up 51%

Greenwood Village, Colorado: up 42%

Las Vegas up 33%

Orlando, Florida: up 19%

Austin, Texas: up 19%
More From GOBankingRates
About the Author