How You Can Still Book a Last-Minute Summer Vacation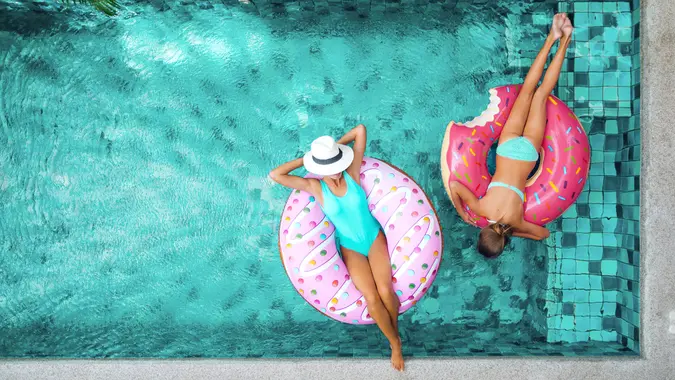 Alena Ozerova / Shutterstock.com
If you're like many Americans, you really want to get out of town this summer. However, you still haven't booked a trip.
Read: How To Budget and Plan for a Vacation in 2021
See: 13 Insider Secrets From Travel Agents That Will Save You Money
A total of four in 10 Americans plan to take at least one trip with a flight and/or a stay in paid lodging between Memorial Day and the end of September, according to a survey conducted by Deloitte. You're not alone with your hesitancy to book a vacation earlier, as 57% of travelers had not reserved any portion of their trip at the time the survey was conducted — April 17-24, 2021.
There's a good chance at least part of your reluctance to finally book a trip is caused by the Delta variant surge. On July 27, the Centers for Disease Control and Prevention updated its guidance on mask-wearing by recommending that everyone — including vaccinated people — wear masks indoors in public, in areas of substantial or high transmission. This includes 63% of U.S. counties, as of July 25, 2021.
Make Your Money Work for You
Given this information, it's wise to conduct research on community transmission rates and mask mandates before booking your trip. You might also consider creative options for your last-minute trip, such as booking an RV to maximize social distancing.
Jon Gray, CEO of RVshare, a peer-to-peer RV rental marketplace with more than 100,000 RVs across the U.S., said the site saw a massive spike in booking rentals last summer and the trend has continued this year.
Travel Prep: 10 Financial To-Dos Before Going on a Trip
"RV rentals range from $150-$200 a night and can be picked up near your hometown or delivered to a campground of your choice for a hassle-free experience," he said. "It is a great way to take a summer trip, get outside and reconnect with family."
If you're interested in booking a last-minute RV vacation, Gray said you have many options.
"While many RV renters have booked bucket-list destinations this summer, such as the Grand Canyon, Yellowstone National Park and Mount Rushmore, there is still plenty of RV inventory on the peer-to-peer rental platform around less-touristed, but still jaw-dropping destinations," he said.
Make Your Money Work for You
If jetting out of town is more your style, Mary Stephens, founder and owner, Christopher Travel LLC, said the Delta variant poses an increased financial risk for late summer travel, so it's important to find affordable travel protection.
"Right now, I am seeing pretty good deals to Mexico and Costa Rica and many suppliers are offering 'cancel for any reason' protection at reasonable rates," she said. "The most affordable options offer a credit for future travel rather than cash refunds, but this gives you the flexibility you need to protect your travel investment."
If you're looking for a luxury destination, she said French Polynesia currently has some great deals.
"Just today I saw a luxury hotel package for five nights in an overwater bungalow at [a] top luxury resort on the heart-shaped island of Moorea for less than $2,200, plus air[fare]," she said. "This same hotel would have been double that price two years ago."
Make Your Money Work for You
Find Out: Cheap Places To Travel On $100 a Day Or Less

She said this is a great opportunity for newlyweds who had to delay their honeymoon.
Of course, many standard money-saving tips still apply to a last-minute summer vacation in the COVID-19-era. For example, Troy Frerichs, vice president of investment services at Country Financial, suggested using cash instead of credit.
"It's easier to see the value of money when it's tangible, and we tend to spend less," he said.
Frerichs also emphasized the importance of setting a budget for your trip and sticking to it. He said it's important to conduct research to estimate your potential expenses and leave extra room for unplanned costs.
Discover: Things You Can Get For Free in Every State

"Overspending by $100 here and there can break the bank quickly," he said. "It's better to have some money left over at the end of the trip than have budgeted too little and have to dip into savings or go into debt."
It's definitely not too late to book that summer vacation you've been dreaming about. To score the best deals, try to be as flexible as possible with your plans.
While the idea of finally getting away for a while has you beyond excited, don't let your enthusiasm cause you to overspend. Before finally making those long-awaited reservations, conduct plenty of research to make sure you're scoring the most competitive rates.
More From GOBankingRates
Last updated: July 30, 2021
Make Your Money Work for You