13 Insider Secrets From Travel Agents That Will Save You Money
Tactics to score savings on airfare, hotels, cruises and more.
Imgorthand / Getty Images
Whether they're contemplating a dream vacation or a budget business trip, travelers have an abundance of information and tech tools at their disposal. They can research and reserve everything from rental cars to resort rooms on their own. That's one reason the U.S. Bureau of Labor Statistics projects that the number of full-time travel agent jobs will decline 12 percent from 81,700 in 2016 to 72,200 in 2026.
Even so, travel agents have plenty of expertise to offer -- especially when it comes to comparison shopping, building intricate itineraries and tapping local connections, said Annie Davis, president of Palm Beach Travel. Many agents have outsmarted the internet by specializing in a specific region or type of travel. That knowledge can pay off, particularly for bucket-list trips.
"An agent with the inside information is on a first-name basis with the hotels and restaurants at your destinations," Davis said. "They will know when the best time to travel is to get you the most value."
Some industry insiders are willing to share tricks of the trade that any savvy traveler can try. Here are 13 tips from travel agents to cut costs on airfare, accommodations and more.
Last updated: Apr. 15, 2019
1/13
DW labs Incorporated / Shutterstock.com
1. Live Like a Local
Travelers can find great bargains by avoiding tourist traps and going where the home folks go. For example, midtown Manhattan might be popular with tourists, but travel agents recommend researching restaurants and attractions popular with the people who live and work in New York City.
"The best dining and cultural experiences New York City can offer are within the neighborhoods where locals enjoy their everyday living," said Michael Brozek, former American Express Travel destination manager for New York City. "Local restaurants and bars are what make New York City so special, and there's so much to discover. So don't get trapped at an overpriced chain restaurant. Go explore something different."
Another piece of money-saving advice: Avoid pedicabs and leg it out like a local.
"Travel on foot if the distance is no longer than 20 blocks away, or grab a taxi or Uber if you're going crosstown," Brozek said. "But if you're going uptown or downtown, it's always most efficient on the subway."
It's better to visit than live in New York. The city is the most expensive place to "live comfortably" in the entire country.
2/13
Soloviova Liudmyla / Shutterstock.com
2. Be an Early Bird
Organized early birds can worm their way into significant deals and discounts, said Melissa da Silva, president of the travel company Trafalgar USA.
"Booking with plenty of lead time can lead to huge savings for travelers," da Silva said. "Airlines and train companies are renowned for increasing fares the closer to travel time, while guided vacation [providers] such as Trafalgar offer savings of 7.5 percent to 10 percent when booked up to a year in advance."
For example, Trafalgar will offer a 10 percent early payment discount on summer 2019 itineraries in Europe and Britain if bookings are made and paid in full before Jan. 31 2019.
"These are significant savings, representing hundreds of dollars, simply by being organized and getting in early," da Silva said.
This advice can also be applied to buying tickets for a number of activities and attractions, said Isar Meitis, president of e-commerce at Turico Holidays. A little planning can also help time-pressed tourists avoid lines.
"Many tourist attractions are cheaper if you book them in advance compared to a walk-in." Meitis said. "Plus, tickets can usually be picked up from a will call kiosk or booth, which also saves significant time."
At Walt Disney World, for example, non-Florida residents can save $20 by buying any regular Walt Disney World tickets, including Base, Park Hopper and Park Hopper Plus tickets of 3 days or longer online, rather than waiting to purchase a pass at one of the parks.
3/13
michaeljung / iStock.com
3. Or Play the Waiting Game
Patient vacationers also can score savings by waiting until prices drop, Meitis said.
"Oftentimes, if cruises have a few extra rooms they need to sell before launch date, they'll offer them at killer rates," he said. "Check the cruise company's website a few days before the launch or check out deal sites."
Once the cruise leaves port, empty rooms represent unrealized revenue for cruise companies. They'd rather give passengers deep discounts and hope they make up for it in shipboard spending. Sites like Last Tourico Holidays curate cruise deals that consumers can search by destination, date, duration and cruise company.
Even cruise operators such as Norwegian Cruise Line offer last-minute deals on their own sites. Spontaneous travelers willing to leave Jan. 25 can find a seven-day cruise from Miami to Belize starting as low as $419.
For 11th-hour hotel deals, try apps like HotelTonight, which serves as a clearinghouse for rooms hoteliers would rather fill at deep discounts than leave empty altogether. As an example, the app offered a pre-tax room rate of $90 at Hilton Garden Inn Central Park South, for a recent Friday night stay. That compares to $129 for the lowest pre-tax room rate offered on the hotel's site.
4/13
monkeybusinessimages / Getty Images
4. Save in Suburbia
For those traveling with a vehicle, Meitis suggests checking hotel rates outside city centers.
"Stay just outside of big cities," he said. "You'll find more upscale hotels for around half the price and parking will be much more reasonably priced."
Rooms at the the Hilton in Evanston, Ill., aren't half the price of similar digs at the Hilton Chicago in the heart of the city. But the $157 does represent significant savings over the downtown Hilton's nightly "Park and Stay" room rate of $349 for a similar room on the same Friday night in mid-October. Savings are likely to be even bigger for weekday stays in cities that also attract a lot of business travelers.
5/13
Rawpixel.com / Shutterstock.com
5. Opt for Homes Over Hotels
Peer-to-peer home-rental sites such as Airbnb and HomeAway have made it easier than ever for travelers to find accommodations outside traditional hotels. And renting an entire home can be especially economical for a group willing to prepare some of their own meals, Meitis said.
"If traveling with a small or large group, look into renting a vacation home," he said. "Splitting the cost of a three- or four-bedroom home, where you aren't forced to eat in a restaurant for three meals a day, can make a huge difference to your budget."
6/13
Chinnapong / Shutterstock.com
6. Forgo Fridays Off
Travelers who want to take a three-day weekend should start their work week on Tuesday, Meitis says.
"Maybe my number one tip: Take Monday off instead of Friday," he said. "Sunday is typically the cheapest night at a hotel."
That's particularly true if the hotel attracts business travelers. Sunday room rates tend to be a bargain over Friday even in vacation hotspots like Las Vegas, which also offers mid-week deals. As just one illustration, starting rates at the MGM Grand Las Vegas recently ranged from $159 to $175 for Sundays in June vs. a range of $189 to $207 for Friday night stays in the same month.
7/13
Bertola Jean-Guillaume / Shutterstock.com
7. Shoulder Some Savings
Many families are tied to school schedules that dictate days off during summer, spring break or other holidays. But travelers with more flexibility can discover some deep discounts, said Rob Harper, co-owner/director of business development for Namu Travel Group, a network of luxury travel agencies in Central America.
"Here in Central America, the seasons are flip-flopped. December through Easter is our summertime and the peak weather dates to visit," Harper said. "While August through November tends to be fairly rainy, 'shoulder season' months like May, June and the first three weeks of December offer the best combination of value -- low prices and good weather." There are plenty of perks to traveling in the off-season.
At Costa Rica's Villa Buena Onda (owned by Namu), nightly rates -- which include meals served a la carte, among other amenities -- start at $220 during off-peak weeks and rise to a high of $320 around Christmas and New Year's Day for ocean-view suites. Nightly rates for master suites at the boutique, adults-only hotel in Playa del Coco range from $620 to $860, depending on visitors' travel dates.
8/13
Monkey Business Images / Shutterstock.com
8. Seek Savings Through Promotions and Packages on Multi-Day Trips
Many vacation providers offer incentives such as free nights or excursions to entice travelers to book multi-day stays. Vacationers looking to stay awhile can often save time and money by booking a package deal, Harper said.
"For travelers looking to book single-day excursions or one hotel, better deals are likely to be had direct with providers," he said. "For those interested in longer trips -- three days or more -- or customized itineraries with several moving parts, discounted opportunities are much more likely online with agencies."
9/13
Monkey Business Images / Shutterstock.com
9. Find Sweet Suites
Suites may be more about extra room than ultra-luxe amenities, Harper said. And scheduling a suite for family travel can save parents money -- and sanity.
"Booking a room that feels more like an apartment rental with adjoining rooms and a small living space can be less expensive than simply booking two separate rooms," he said.
For instance, the Boca del Mar in Boca Chica, Panama, offers a two-room family bungalow designed to accommodate two adults and two children for a mid-December daily rate of $179 compared with single-room bungalows that start at $139, totaling $278 for families that opt to rent two.
10/13
giuseppe carbone / Shutterstock.com
10. Decline Dollar Deals
Trafalgar USA's da Silva always opts for the local currency when making purchases on foreign trips.
"Many stores, particularly those in areas heavily frequented by travelers, now offer dynamic currency conversion where you can opt to make purchases in either U.S dollars or local currency," she said. While it may seem easier to track your spending by paying in U.S. dollars, this could actually end up costing you an additional 5 percent on purchases for currency conversion. Keep your calculator close and work in local currency instead."
The same goes for credit card purchases, at least if you're carrying a card with no foreign transaction fees. Merchants who give you the option to pay in dollars will likely levy a "dynamic currency conversion" fee, which they split with the bank handling the transaction. The exact amount varies, but paying in the local currency is almost always the best bet. It's a way to avoid hidden expenses when traveling.
11/13
waterotter / Getty Images/iStockphoto
11. Don't Book High-End Hotels Online
Four- and five-star hotels usually house spectacular spas or restaurants, occupy prime real estate, or offer all these amenities and more. To appreciate the full experience of an upscale hotel, savvy travelers are better off working with a qualified travel agent, says Palm Beach Travel's Annie Davis. A good agent should not only be able to broker the best rate, but also get other perks such as complimentary breakfast, resort credit, early check-in, late check-out and room upgrades.
"Luxury hotels are getting away from wholesalers and online bookings," Davis said. "A luxury hotel sells on experience, not by price. Because of this, most four- and five-star hotels offer better packages and overall value when you book through a reputable, not discount, travel agency."
As an example, she points to Peter Island Resort & Spa in the British Virgin Islands.
"It's one of my favorite hotels in the world for an island getaway," Davis said. "When my clients arrive, they have a complimentary upgrade upon arrival if available, complimentary breakfast daily, a $100 spa credit or lunch on Honeymoon Beach. For the same price you see online, my clients get so much more."
12/13
Nestor Rizhniak / Shutterstock.com
12. Book Packages Just Before and During Holiday Weekends
Labor Day and Memorial Day are great times to book packages and other travel deals. Davis said her agents can usually uncover an additional $75 to $200 savings on client vacations as airlines and other travel providers introduce holiday-themed promotions for future travel.
"Sometimes, these are very good to book in advance for peak holiday travel season like Christmas and spring break," Davis said. "For example, I have a client who wanted to travel to the Turks and Caicos. His only time off was Labor Day weekend. We waited until a Fourth of July sale to book his package with airfare to a five-star resort. We saved him over $2,000 because he used the promotion. Lesser-known holidays are sometimes the best."
13/13
haveseen / Shutterstock.com
13. Use Your Points and Miles Wisely
Davis usually finds flights are the best use for points and miles accrued through credit card spending and rewards programs. She cites a client who wanted to travel to the Maldives for his honeymoon.
"He had 500,000 American Express membership reward points," Davis said. "We researched his experience. He could fly economy class and stay at a three-star property for just a few dollars [in addition to his points]. Sounds like a great deal."
Not really, considering the property had a $100 per day resort fee. Meals would have also cost him a minimum of $1,900 for his stay, and tax and transfers were not included.
"We were able to maximize his point value and fly him business class on Etihad with a complimentary stopover in Abu Dhabi, seven nights at a four-star resort with an over-the-water bungalow, transfer included, for less money than the couple would have paid if they utilized all their points for a 'free' honeymoon," Davis said.
About the Author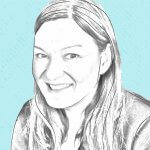 Charlene Oldham specializes in education, workplace issues, consumer finance, health and wellness and business personalities. A former business news staff writer for The Dallas Morning News whose varied resume includes a stint with Teach For America, Charlene has written freelance works that have appeared in publications including the Orlando Sentinel, SUCCESS, Organic Gardening and the St. Louis Post-Dispatch.