Top 10 Most Expensive US Airports

5 min Read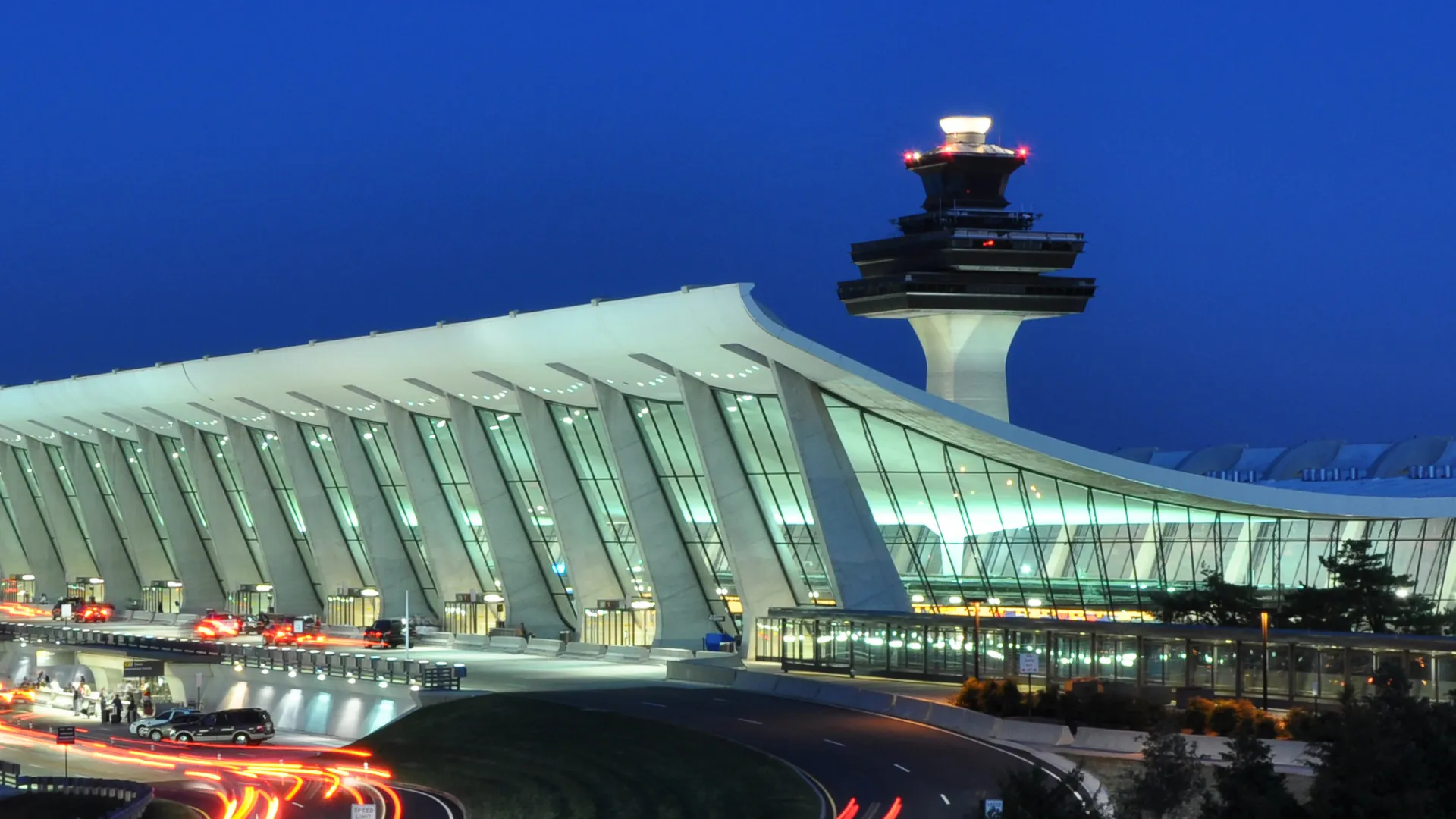 There's no question that traveling is expensive, with transportation, lodging and attractions all contributing to your total trip cost. That's why savvy travelers do their homework.
Beyond strictly flight costs, one of the easiest places to save money is at the airport. And in 2017, Reward Expert identified the 10 most and least expensive airports in the U.S.
Click through to see why some airports might cost you more money than others.
Make Your Money Work for You
10. LaGuardia Airport (LGA)
Location: Queens, N.Y.
Average domestic fare: $329.20
Fewer than 50 percent of New York residents own a car, which certainly helps them avoid LaGuardia's high daily airport parking fees that start at $39. The food at LaGuardia is also more expensive than average, with very few restaurants classified as a single dollar sign on Yelp.
Click through to learn insider tips to save money at the airport.
9. Austin-Bergstrom International Airport (AUS)
Location: Austin, Texas
Average domestic fare: $372.50
Everyone wants to see what the hype is about in Austin, considered one of the hippest cities in the country. It's also becoming one of the most expensive cities to move to.
Unfortunately, Austin-Bergstrom International Airport is as expensive as the city itself, being one of those airports where the little fees add up, like the daily $7.95 WiFi charge.
8. George Bush Intercontinental Airport (IAH)
Location: Houston
Average domestic fare: $431.40
You know what they say: Everything's bigger in Texas, including the cost. Domestic airfare is the second priciest in the country, while a taxi downtown will set you back a whopping $53.
If you want to enjoy VIP treatment when you travel, splurge on Centurion Lounge access at IAH, where you'll pay $50 for a one-day pass as a guest of an American Express cardholder. The lounge includes amenities like showers, co-working spaces, spa treatments, food and beverages.
7. St. Louis Lambert International Airport (STL)
Location: St. Louis, Mo.
Average domestic fare: $362.70
The St. Louis Lambert Airport is one of those places where the fees can feel like they're nickel-and-diming you. Unlimited WiFi costs $7.95 through Boingo, while luggage carts rent for $5, the highest of any airport in the country.
6. Charlotte Douglas International Airport (CLT)
Location: Charlotte, N.C.
Average domestic fare: $415.90
While traveling through Charlotte will not break the bank, it is on the pricier end of the spectrum primarily due to airport food costs. There are some grab-and-go options, but a large number of restaurants are full-service sit-down establishments with booze, which always adds to the bill.
Check Out: Gain Airport Lounge Access With These Credit Cards
Make Your Money Work for You
5. Los Angeles International Airport (LAX)
Location: Los Angeles
Average domestic fare: $355.90
LAX is notoriously one of the worst airports in the country, according to passenger satisfaction surveys. And the price is just one of the contributing factors.
If you don't want to pay the hefty L.A. taxi costs, you can take a $9 bus to the Metrolink rail station. And if you want to avoid L.A. completely, consider alternate airports like Long Beach, which could save you $50 to $100 per ticket, according to Travelzoo.
Save on Airfare: The Best and Worst Airlines for Cheap Flights
4. Minneapolis-St. Paul International Airport (MSP)
Location: Minneapolis and St. Paul, Minn.
Average domestic fare: $386.40
MSP made the list due to its high food and high fare costs. Gourmet cuisine has become a real focus, with 15 new restaurants opening over the past two years featuring everything from lobster rolls to donut bars.
3. Washington Dulles International Airport (IAD)
Location: Dulles, Va.
Average domestic fare: $443.40
Traveling to the capital is certainly no bargain through an airport with the most expensive domestic flights in the country. Just the bus to the metro will set you back $5. Meanwhile, a cab downtown costs $60 to $68. Ouch.
2. John F. Kennedy International Airport (JFK)
Location: Queens, N.Y.
Average domestic fare: $396.10
New York is one of the most expensive vacation cities in the country, so it should really come as no surprise that the airport follows suit. The cost of living in the city is an astonishing 120 percent above the national average.
The airport fees add up just about everywhere, from public transportation, which costs passengers on average $7.75, to on-airport parking, which starts at $18 a day in the economy lot.
1. Newark Liberty International Airport (EWR)
Location: Newark, N.J.
Average domestic fare: $429.80
People generally balk at having to fly through New Jersey, but you might be dismayed to learn that Newark also has some of the most expensive food prices of all the airports analyzed. That doesn't necessarily mean the food is overpriced, as airport management recently invested $120 million into revamping the airport dining experience. However, the new chef-driven restaurants and cafes are by no means affordable for everyone.
In fact, there are very few eateries with only one dollar sign on Yelp. Foodies might be in heaven, though, as the airport is the only one in the country to make its own pasta.
Up Next: Top 10 Cheapest Airports in the US
About the Author