15 of the Most Luxurious Wellness Retreats in the World

7 min Read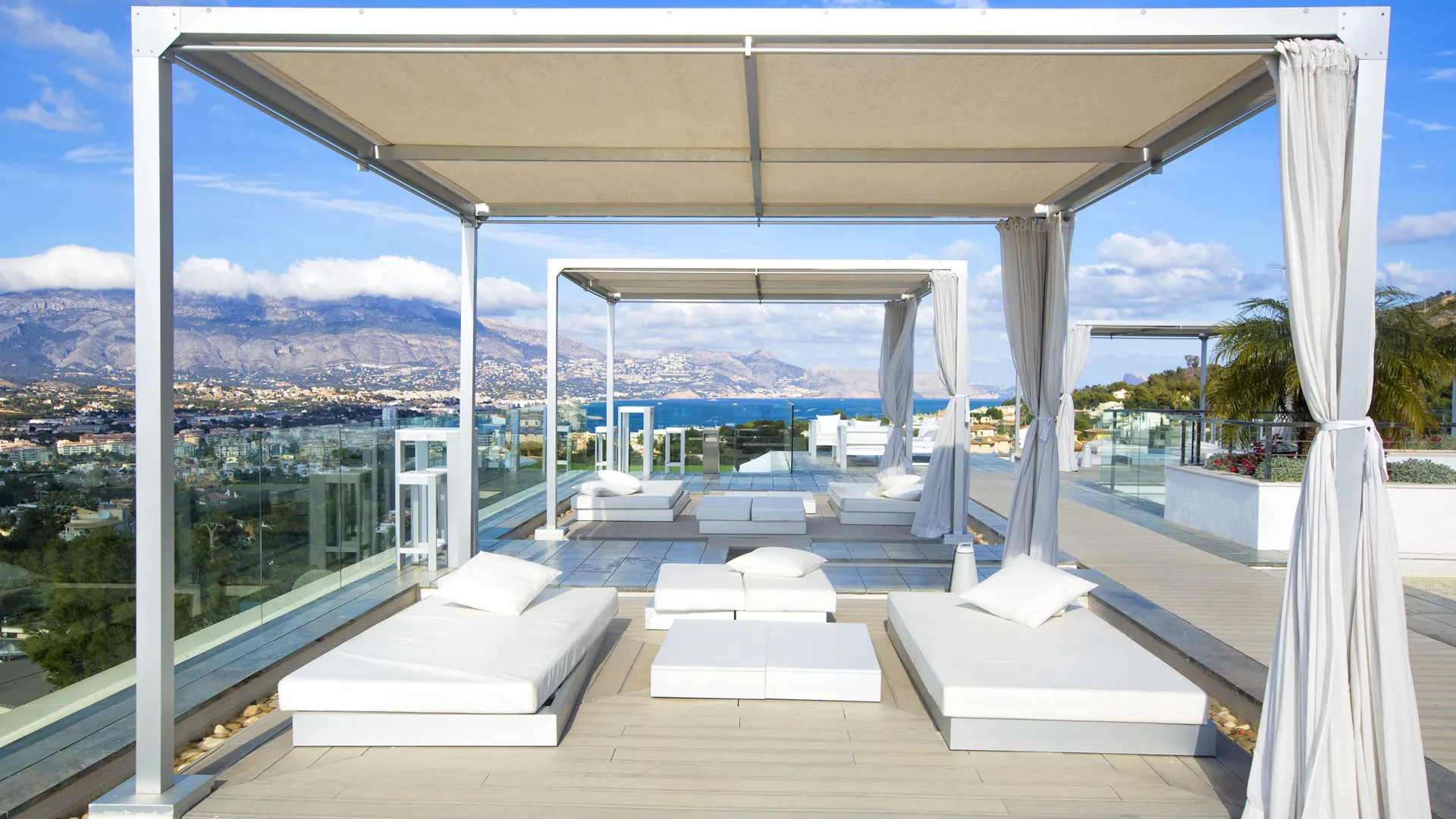 To kick-start a healthy habit, meet wellness goals or just get away from it all, a luxurious health retreat might be exactly what you need. Whether you opt for a two-day program or a month-long experience, a wellness retreat gives you the opportunity to disconnect, refresh, lose weight and de-stress.
Click through to see the most luxurious wellness retreats where you can recharge.
Make Your Money Work for You
Ananda Spa
Where: Narendra Nagar Tehri, India
Cost: Starts at $340 per person per night, minimum seven-night stay
India's Ananda health and wellness resort offers numerous all-inclusive packages ranging from yogic detox to stress management. For a premium experience, opt to stay at one of the resort's three private villas, each of which includes a butler's pantry, private sauna and private swimming pool.
Click through to see more resorts that are worth the splurge.
Aro Hā Wellness Retreat
Where: Glenorchy, New Zealand
Cost: Starts at $3,267 per person for a five-day, four-night retreat
A trip to Aro Hā is one of the most amazing luxury travel experiences you can buy.
Aro Hā is located in New Zealand's Southern Alps, so stunning mountain views are included in the price. The five- to seven-day wellness retreats feature eco accommodations, vegetarian cuisine and sub-alpine hikes through New Zealand's World Heritage parks. The retreat also includes daily massages and laundry service.
The Ashram
Where: Mallorca, Spain
Cost: $5,500 per person per week
If you want to experience a life-changing trip, check out The Ashram, which also has a location in Calabasas, Calif., and hosts a 110-mile pilgrimage along The Camino in northwestern Spain. This resort is situated on a restored 17th-century olive farm in Mallorca, Spain.
Guests can expect an intense week of physical activity, which starts each day at 5:30 a.m. with a yoga session followed by a four- to six-hour hike and afternoon strength-training classes. Fortunately, you also get a daily massage to keep you moving.
BodyHoliday
Where: Cariblue Beach, St. Lucia
Cost: $3,850 per person for seven nights
The all-inclusive BodyHoliday wellness resort offers a number of week-long programs including yoga, weight loss and detox retreats. The island resort's amenities include a secluded beach, three fresh water pools, tennis courts, a meditation temple, beauty salon and spin studio.
Make Your Money Work for You
Brenners Park-Hotel & Spa
Where: Baden-Baden, Germany
Cost: $3,472 per person for seven days
The Brenners Park-Hotel & Spa offers a seven-night detox program that includes a medical examination, coaching and personal training, a personalized menu, three mud wraps, a reflexology foot massage and group fitness classes. You also have access to a personal detox coach who is readily accessible to you throughout the week.
Get More R&R: The Most Beautiful Natural Hot Springs in America and Your Cost to Visit
Bushmans Kloof
Where: Clanwilliam, South Africa
Cost: Starting at $288 per person per night, two-night stay
Bushmans Kloof offers a two-night natural wellness retreat that includes a massage, mini facial, all meals and activities such as rock art excursions, hiking, fly fishing and archery. The resort and wilderness reserve are home to sandstone formations, open plains and ancient bush art sites dating back 10,000 years.
Canyon Ranch
Where: Tucson, Ariz.
Cost: Starts at $1,000 per guest per night, minimum three-night stay
Canyon Ranch's all-inclusive stays include cooking demonstrations, meals and snacks at two on-site dining facilities, access to over 40 daily activities, four pools, sunrise yoga and daily wellness presentations and workshops. Each room comes with luxury Italian linens, terry cloth robes and your choice of pillow from an extensive "pillow menu."
COMO Shambhala Estate
Where: Ubud, Bali, Indonesia
Cost: $860 per night, minimum three-night stay
Guests staying three nights or more at the COMO Shambala Estate can make a wellness program part of their visit. The Estate offers traditional cleansing and active programs, as well as Ayurveda and Oriental medicine programs.
The Ayurveda program begins with a consultation with an Ayurvedic doctor, who creates a custom program that could include detox, body treatments and private yoga. The program also includes three daily meals, activities and personal assistant services.
Make Your Money Work for You
Golden Door Spa
Where: San Marcos, Calif.
Cost: $8,850 for seven days
A week-long stay at the Golden Door combines intense fitness training with luxurious pampering. Each guest receives a private room with a garden deck or patio, daily in-room massage, personal training sessions, personalized skin care sessions, manicure and pedicure, in-room breakfast and cooking classes. Plus, they provide workout clothes for you, so you can pack light and stay comfortable.
Mii amo
Where: Sedona, Ariz.
Cost: Starts at $2,454 per person for a three-night stay
Mii amo is set among the natural beauty of the red rocks in Sedona, Ariz. A three- to seven-night stay at the all-inclusive destination spa resort includes luxury accommodations, three meals per day, two daily spa services, access to fitness classes and lectures.
Spa services include Native American-inspired therapies and "connection with the spirit" services such as Reiki healing, astrology reading and hypnosis.
Miraval Arizona Resort & Spa
Where: Tucson, Ariz.
Cost: Starts at $579 per night
For the ultimate luxury experience, rent out a villa at Miraval's Arizona resort. The villas have indoor/outdoor living spaces, desert views and the privacy of your own home.
No matter where guests stay, though, they'll enjoy gourmet meals, unlimited smoothies and snacks, wellness activities, lectures, fitness classes and access to three pools and a 24-hour fitness center.
Pritikin Longevity Center
Where: Miami
Cost: Starts at $5,075 per person for a one-week stay
The Pritikin Longevity Center sits on 650 private acres that are home to five golf courses, swimming pools and tennis courts. Each guest meets with an exercise physiologist, psychologist and endocrinologist to make a plan for their stay addressing their individual health goals.
And each day is dedicated to meeting those goals through fitness classes, stress management workshops and one-on-one counseling with various wellness experts. Gourmet meals and snacks are included in the price.
Make Your Money Work for You
The Ranch
Where: Malibu, Calif.
Cost: $7,800 for a one-week stay
Prepare for lots of physical activity if you stay at The Ranch, which has a no options schedule for guests that includes eight hours of low-impact activity every day.
However, there's lots of pampering involved as well, including daily massages and gourmet organic plant-based meals. Plus, each guest gets to stay in their own private cottage with views of the surrounding Santa Monica Mountains.
Rancho La Puerta
Where: Tecate, Mexico
Cost: Starts at $3,500 per person for seven nights
Rancho La Puerta is located on a 4,000-acre nature preserve in Baja California, Mexico. To achieve their wellness goals, guests can choose from over 50 daily fitness classes, indulge in spa services, attend workshops and enjoy three farm-fresh meals each day. All accommodations have their own wood-burning fire places and garden patios.
SHA Wellness Clinic
Where: Alicante, Spain
Cost: Starts at $2,626 per person for three nights
The SHA Wellness Clinic offers a four-day SHA Discovery program that aims to boost health and reduce stress. The program includes a medical examination, nutrition consultation, traditional Chinese medicine treatment session, personalized facial treatment, meeting with a personal trainer, massage, aquatic therapy session and access to a sauna, Turkish baths and thermal waters.
All meals are based on a personalized diet, and guests can also attend classes on cooking, fitness and other wellness subjects, The picturesque clinic is located on the shores of the Mediterranean Sea.
Click through to read about the most isolated resorts in the world.
More on Real Estate
We make money easy. Get weekly email updates, including expert advice to help you Live Richer™.
About the Author