Popular Honeymoon Destinations That Won't Make You Go Broke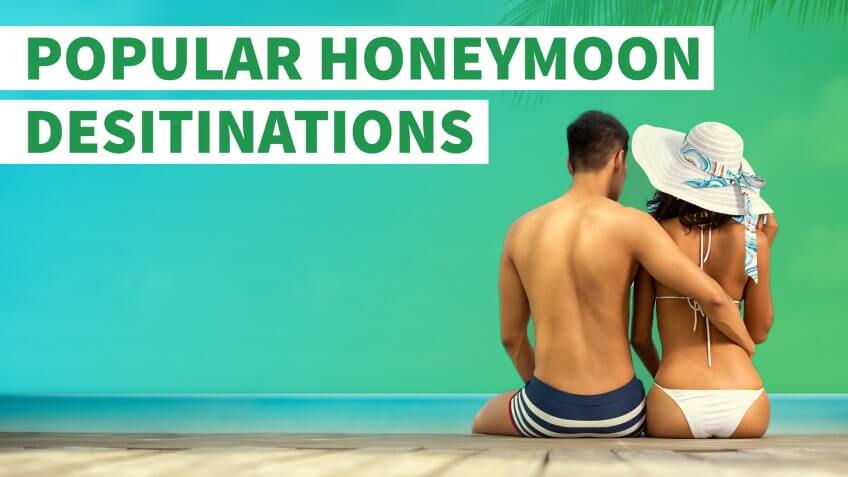 LuckyBusiness / iStock.com
You've walked down the aisle, cut the cake and sorted through gifts. With your wedding behind you and the honeymoon ahead, you might be feeling pinched for cash. But you don't need to spend thousands for a memorable honeymoon.
Whether you want to travel to the Caribbean for an exotic island escape or go snowshoeing in the mountains, you can plan a honeymoon trip within your budget. As you begin comparison shopping vacation packages on travel discount websites, keep an eye out for especially affordable destinations.
To help you on your search, GOBankingRates compiled this list of popular and affordable destinations so you can plan a romantic getaway on a budget.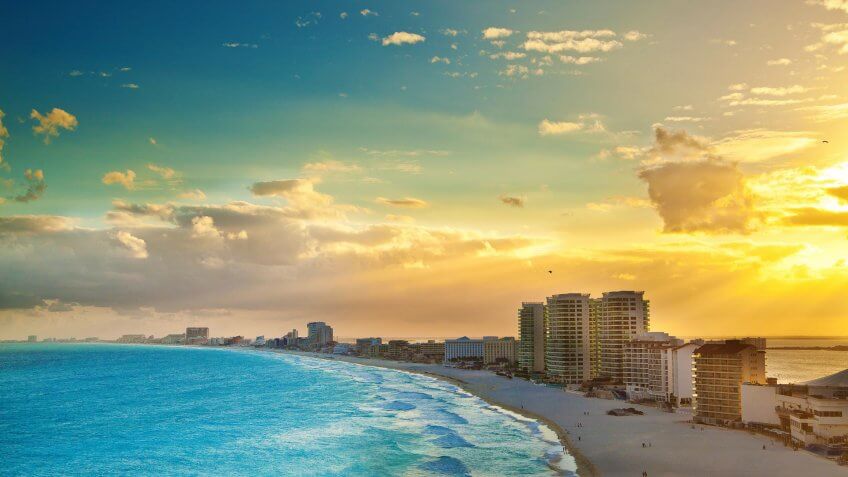 YinYang / iStock.com
Cancun, Mexico
If the idea of snorkeling, parasailing, hiking the rainforest and discovering archaeological sites with your significant other is your idea of a dream honeymoon, Cancun will take care of you on a budget. Flights start at $247 round trip from New York during the spring and hover around $297 later in the year.
Book a four-night vacation package at the all-inclusive Secrets The Vine Cancun resort for between $1,089 and $1,189. Your flight from Fort Lauderdale, Fla., is included. Rooms offer views of the Caribbean Sea and Laguna Nichupte, and you'll enjoy luxury amenities like a champagne greeting, private concierge and butler service.
Between a favorable exchange rate and stunning beaches, Cancun is one of the top destinations for frugal vacationers.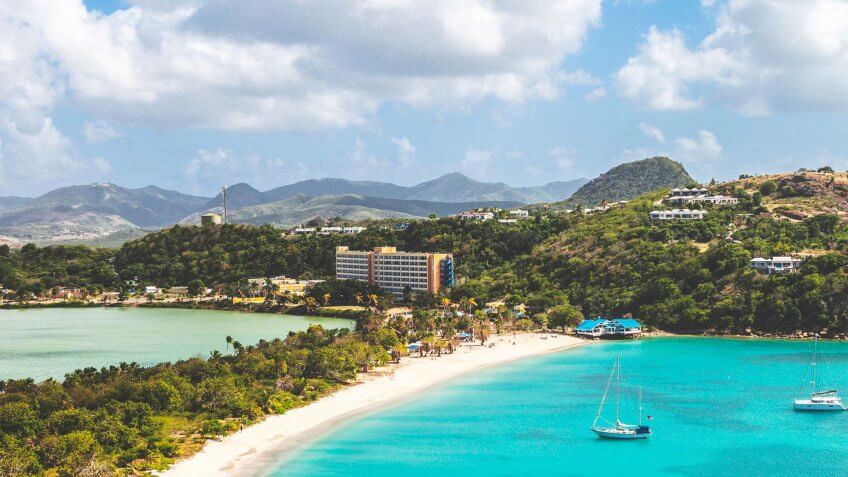 peeterv / iStock.com
Antigua and Barbuda
Antigua and Barbuda opened a new airport at the end of August 2015, said Karen Gillo on behalf of the Antigua and Barbuda Tourism Authority. That has already attracted some low-cost carriers, making it easier to fly from the U.S. on a budget. Your flight out of Miami or New York will cost around $560.
This is the perfect destination to explore fascinating sites, including Betty's Hope Sugar Plantation, Devils Bridge and the Carpenters Rock Trail.
Consider staying at the Grand Royal Antiguan Beach Resort, which costs $85 per night and is just a stone's throw from the beach. Enjoy snorkeling, hiking and other outdoor activities.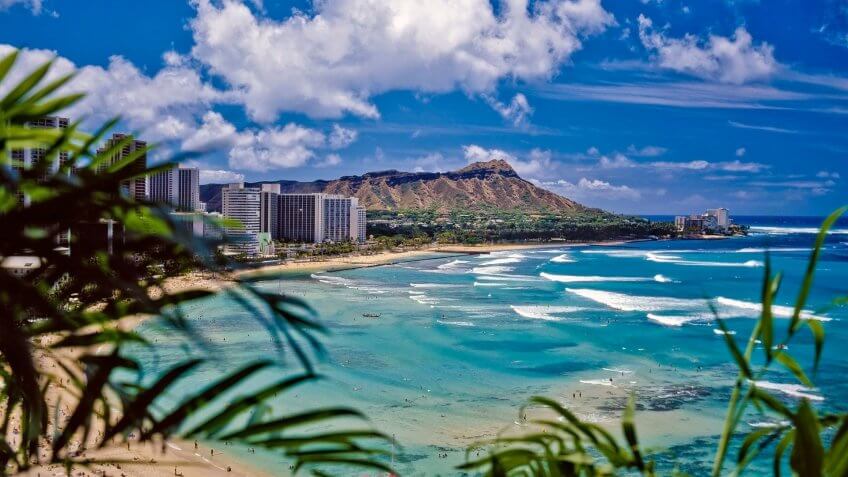 delamofoto / iStock.com
Oahu, Hawaii
Hawaii offers incredible dining destinations, and the surf at Waikiki Beach attracts many honeymooners to the island of Oahu. If you can book your stay during the off-season, you'll enjoy fewer crowds and lower rates. Plan your trip between mid-April to mid-June or between September and mid-December.
Although you might be tempted to go island hopping, one of the best ways to experience Hawaii is to reserve your budget for activities on just one or two islands. Oahu offers plenty of activities to make for a memorable honeymoon. Don't miss the torch-lighting ceremony at Kuhio Beach Park, and be sure to take a tour of the USS Arizona National Memorial.
Turtle Bay Resort offers reasonable pricing, costing about $319 per night in June and December. No matter where you stay, avoid resort parking and high excursion fees — those are just a couple hidden expenses to watch out for.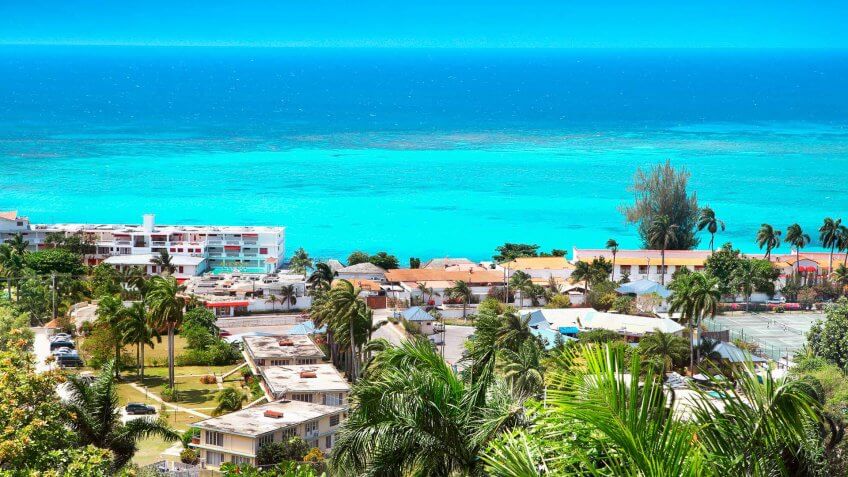 narvikk / iStock.com
Montego Bay, Jamaica
If you're yearning for a Caribbean getaway, plan an all-inclusive trip to Jamaica with low-cost carriers such as JetBlue and Southwest. Travel during off-peak months for the best hotel rates, from May through June and October through November. Keep in mind it can rain during these months, and you should expect at least a sprinkle during your trip.
Once there, explore the white sands around Doctor's Cave Beach and Bathing Club, shop the famous Gloucester Avenue and visit the Rose Hall Great House during your visit.
Stay at the the Half Moon Jamaica resort, a romantic destination for as little as $262 during the off-season.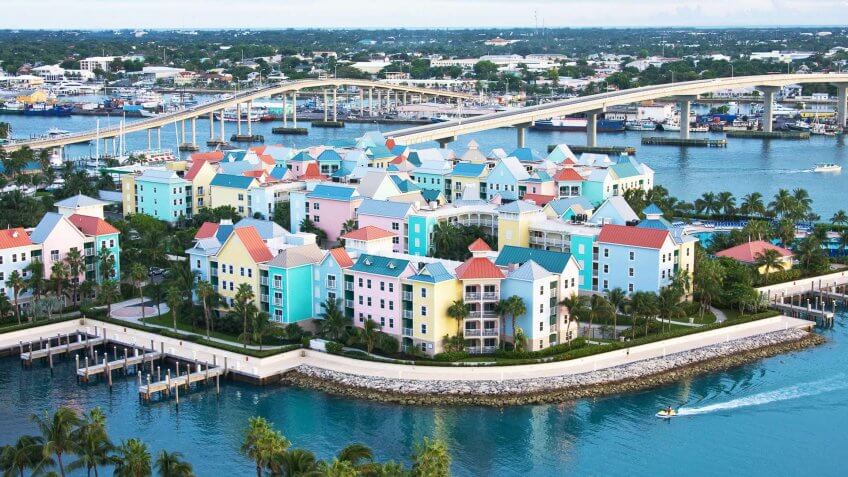 VisionsbyAtlee / iStock.com
Nassau, Bahamas
Whether you're in the mood for a cruise, or just want to explore the islands on a budget, the Bahamas are perfect for honeymoon getaways. From dolphin experiences to a bonfire on the beach, you'll never be at a loss for things to do.
Flights from Florida to the Bahamas and cruises departing from Miami and Fort Lauderdale are relatively cheap year round, with flights starting from $209. Meanwhile, Costco Travel is offering a four-night cruise out of Miami for $279 per person.
All-inclusive resorts are similarly affordable. Rooms at both the Compass Point Beach Resort and Paradise Harbour Club & Marina start around $225 per night.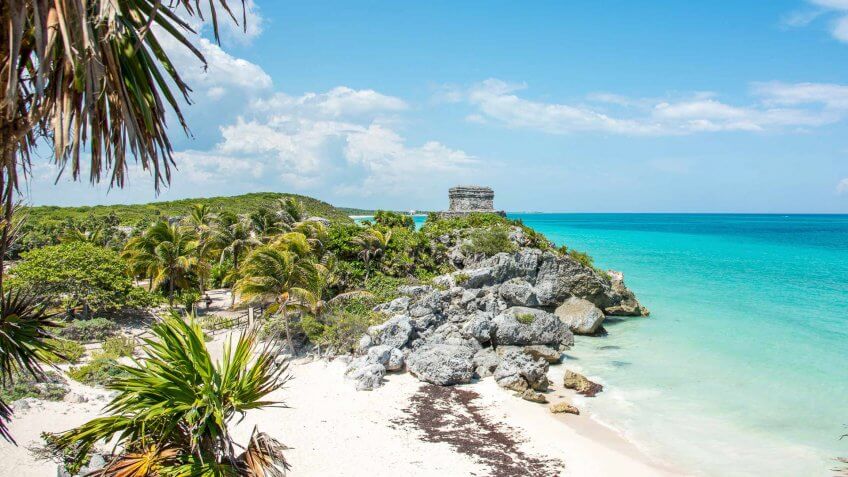 Mlenny / iStock.com
Tulum, Mexico
Settle in for a few days of snorkeling and sunning on the beaches of Mexico in Tulum, a popular resort destination with affordable rates year round. There, you can explore Mayan ruins, visit a natural aquarium and venture to caves to go snorkeling.
Flights to Cozumel from New York start at $436 in May and June, and $421 in August. All-inclusive destinations are aplenty in Tulum. Dreams Tulum Resort & Spa, for example, has rooms starting from $176 per person in its adults-only section. For an ocean view in the mornings, you'll pay prices from just $215.
Related: 12 Hidden Expenses to Watch Out for When Vacationing in Mexico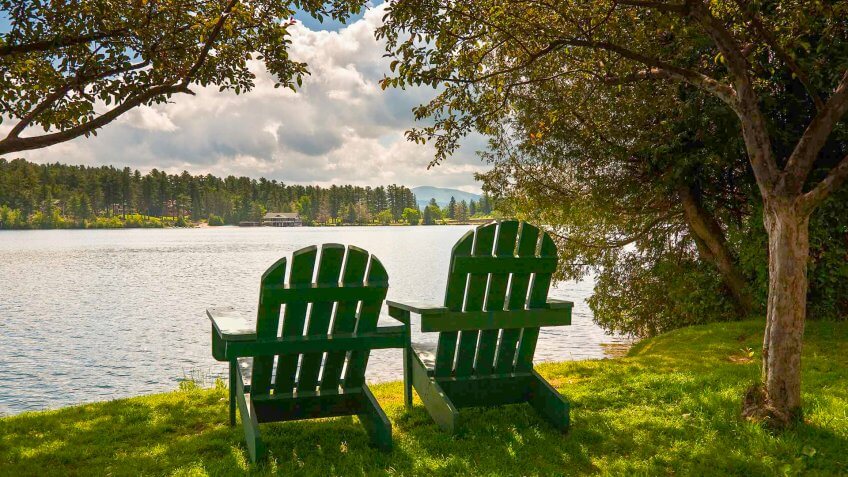 GKDImaging / iStock.com
Adirondack Mountains, N.Y.
If a long week of adventures in the great outdoors is what you've been dreaming about for your honeymoon escape, make the most of winter sporting activities in the Adirondack Mountains from November through April. Many tourist attractions shut down during this time of year so you can find lower prices on travel packages.
Flights to the region in March hover around $450 from major airports, but around $280 from New York. Once there, stay at the upscale Whiteface Lodge in Lake Placid and soak in outdoor hot tubs, catch a movie in the resort's private movie theater or go ice skating. Rooms start at $316.33 per night in March, or $281.53 in April.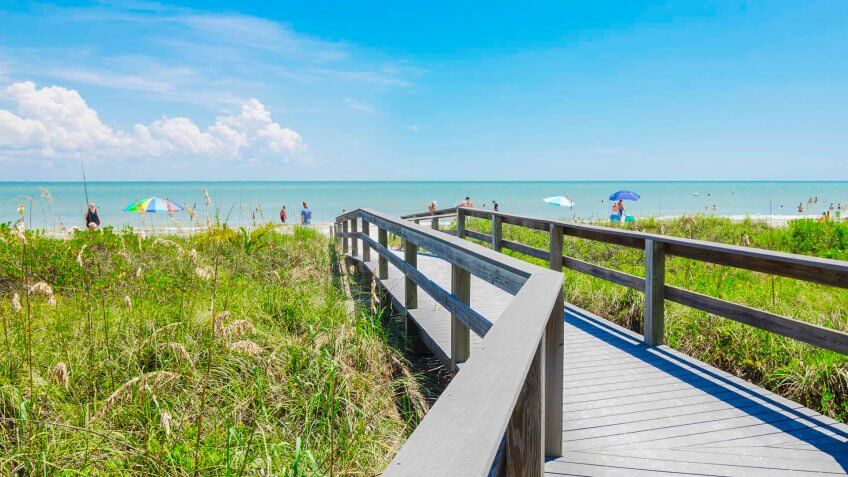 Sakkawokkie / iStock.com
Sanibel Island, Fla.
If a Florida beach getaway is your dream honeymoon, look forward to a few days of playing with dolphins and enjoying some time cruising around the islands. You can find resort specials at honeymoon-friendly destinations, like the Sundial Resort, which offers a Japanese steakhouse and sushi bar onsite, plus activities like bicycling, tennis, golf and beach volleyball.
Stay at the Casa Ybel Resort in Sanibel Island, an historic resort destination on the beach and a popular choice for destination weddings. It was named one of the "Best Places to Stay in the World" by Conde Nast Traveler and has also been listed as one of the "500 Greatest Hotels in the World" by Travel + Leisure Magazine. Rates start at $299 per night in the summer, or $319 per night in the fall.
Up Next: Travel Hot Spots Where Your Dollar Goes the Furthest