Rise in COVID-19 Delivers Another Hit to Struggling Travel Industry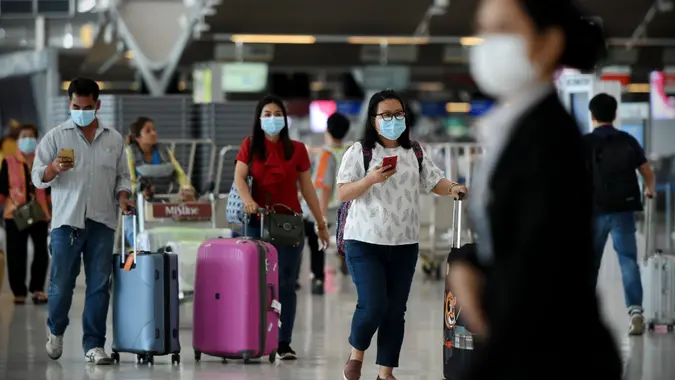 Akabei / Getty Images
Of all the industries disrupted by COVID-19, the airline industry was one of the first to be affected and has remained among the hardest hit by the pandemic. While travel picked up around the U.S. over the spring and summer months, as COVID-19 cases and hospitalizations declined, a new resurgence of the virus all over the U.S. is once again curtailing people's travel plans, and thus their likelihood to fly.
Coronavirus cases reached another shocking daily high in the U.S. on Nov. 19 with 170,161 new infections, according to Johns Hopkins University data. Total deaths in the U.S. from the virus are now at more than a quarter-million deaths, and experts warn that number is likely to increase over the winter.
Add to this that the Centers for Disease Control and Prevention (CDC) has advised people not to travel for Thanksgiving, and the result is plummeting ticket sales. 
Airlines quickly strategized ways to keep customers flying early in the pandemic, by dropping change and baggage fees and opting not to raise prices temporarily. However, these adjustments may not be enough to stave off deep financial losses.  
Make Your Money Work for You
United Airlines told CNN that it may have to cut an already bare-bones flight schedule even more deeply in the fourth quarter, beyond a planned cut of 55%. And Vasu Raja, the chief revenue officer at American Airlines, told investors that American has "definitely seen a flattening of ticket sales."
Southwest Airlines said that it had noticed a slow down of revenue as November hit, saying in a statement, "It is unclear whether the softness in booking trends is … a direct result of the recent rise in Covid-19 cases."
For now, the airlines are bracing for the revenue losses but remaining cautiously optimistic.
More From GOBankingRates
Make Your Money Work for You