31 Secrets About Travel Insurance Only Insiders Know
These tips are sure to keep your mind at ease.
Whether it's a quick weekend getaway or a big family vacation, traveling can get pricey and complicated. That's why travel insurance is often a great idea.
Getting the right policy is vital and can be more difficult than it might seem. Without some travel insider tips to guide you, the only thing more frustrating than rain delays and lost luggage might be hearing from your travel insurer, "Sorry, that's not covered." To help you avoid that, read these 31 travel insurance secrets from the insiders.
1. You Can Change Your Coverage
You don't need to know every detail of your trip, and by extension the exact coverage you'll need, before purchasing travel insurance, said Damian Tysdal, founder of Travel Insurance Review, a travel insurance information website.
"Buy a plan ASAP, then as you know more about your trip and expenses, call the insurance company and they can adjust your plan and premium," he suggested. "This way, your coverage is locked in and you can change as you plan."
2. Pre-Existing Conditions Aren't Automatically Covered
If you have a pre-existing medical condition, you have to sign a waiver and meet certain requirements for travel insurance to cover it. This is especially important for people with heart conditions, diabetes or any major medical issue.
This coverage is another reason you'll want to research and purchase your coverage as soon as possible when you book a trip. If you wait too long, it could be unavailable to you, said Tysdal.
3. Cheap Is Not Necessarily Bad
Unlike a hamburger or tennis racket, when it comes to travel insurance, cheap doesn't always mean bad or that the insurer is not reputable, said Tysdal. He suggested you find the coverage you want first, then consider price.
"Plan prices are calculated in different ways," he said. "Make sure it has the coverage you want, then buy based on price."
4. Every Plan Has at Least 10 Days for a Refund
If you're reading this, you're probably human. And humans make mistakes. The good news is, if you make a mistake with travel insurance, you don't have to be stuck with it.
You can cancel within a "free look" period, normally 10 days, and receive a full refund, minus a small administration fee with most companies, Tysdal said. "Buy a plan, lock in the effective date, then read all the details and make sure it's the best plan for you," he suggested.
5. This Plan to Save Money Is Risky
Many travelers buy a "Trip Cost of $0" policy as a way to get comprehensive coverage during their trip — medical, accident, evacuation, etc. — without the higher premium that comes with covering the cost of the trip itself: plane tickets, rental cars, etc. With this type of plan, the effective date is typically pushed to your departure date, rather than soon after you purchase the plan.
The problem comes with this policy's "look-back period," and if you have a medical problem during that period, it can be used against you, he said. "The short version: Having your effective date cut short like this can negate coverage for a medical emergency due to the pre-existing condition small print," said Tysdal.
6. Don't Insure Your Hotel Costs
Because hotels often allow cancellation and offer a full refund, there's no reason to pay a higher premium to insure that portion of your trip, said Tysdal. So before that item goes on your policy, check with the hotel for their cancellation policy.
7. Expensive Personal Items Might Not Be Covered
If you're bringing that expensive new laptop or camera setup with you, don't rely on your travel insurance to reimburse you if it goes missing or gets nabbed. "Most plans have per-item limits and overall limits that might not cover single expensive items," said Tysdal.
He suggested adding them to your homeowners policy instead. It's better coverage for less money.
8. Send the Tab to the Insurance Company, Please
With the proper coverage, there are certain circumstances in which you could get reimbursed for food and accommodations, said Lee Huffman, travel expert and founder of the travel and financial advice site BaldThoughts.com. "Travel delay coverage could pay for meals and an extra night in your hotel if your flight is delayed," he said. This coverage is fairly specific, so you'll want to check your policy closely.
9. Airline Change Fees Count
If there's one constant in life, it's that it changes — constantly. Unfortunately, many airlines charge you for changing your flying dates, sometimes hundreds of dollars. Good news: Your travel insurance will probably cover that expense, said Tysdal. Check the policy before you buy.
10. You Can Cover Everything But It Will Cost You
Insurance is notorious for loopholes, exceptions and waivers, but there is a way you could get close to total coverage, said Tysdal. Look for the "Cancel for Any Reason" (CFAR) upgrade, he said. "This will add around 50 percent to your policy cost, but lets you cancel up to 48 hours before departure for any reason," he said.
11. You Can Bundle Trips Into One Policy
If you plan to travel more than once in a year, or want to book a new trip after one has been cancelled, there's a way to cover more than one trip for an entire year, said Huffman, who used this travel insider hack himself.
"I purchased trip cancellation insurance once for a Colorado ski vacation in early December," he said. "There was really poor snow that year, so I canceled our trip at the last minute and was refunded our resort, airfare and car rental expenses. For just a little bit extra, our policy not only covered that trip, but extended for an entire year."
12. Terrorism Might Be Covered
With terrorist attacks happening all over the world, you might wonder whether your trip is covered against this possibility. The answer is yes, many times it is. Some plans offer trip cancellation coverage in the event of a terrorist attack after your purchase date and within 30 days of your trip.
13. You Should Use a UStiA Member
About the only thing more disappointing than having the big family vacation fall through at the last minute is discovering that your travel insurance company is not as reputable as its flashy website suggests. Fortunately, there is one way to tell if your insurer is aboveboard: Make sure the company is a member of the U.S. Travel Insurance Association. It assures "that a company has met high industry standards including participation in the association's Code of Ethical Conduct," according to the UStiA.
14. Many Plans Come With Concierge Services
Concierge services aren't just available to the likes of Bill Gates or Michael Jordan. Many travel insurance plans come with concierge services, Tysdal said. They can help you out with all kinds of requests, including things like event tickets, restaurant reservations, tee-time reservations, hotel accommodations, meet-and-greet services, shopping assistance services, procurement of hard-to-find items, restaurant referrals and reservations, rental car reservations, airline reservations and more.
15. Cancellation Due to Pregnancy Might Be Covered
Whether it's planned or a pleasant surprise, if your travel plans get cancelled because you've become pregnant, Tysdal said there is a plan that covers it. The plan is called Worldwide Trip Protector Plus from Travel Insured International.
16. Waiting to Buy Could Lose You a Vital Coverage
Consider buying your coverage at the time of your first trip payment, or, at the very least, within 14 days of it, Tysdal suggested. That's because there is some very important coverage that might not be available if you wait too long.
"One is Cancel for Any Reason, or CFAR, optional coverage," he said. This allows you to cancel your trip for virtually any reason and still get reimbursed. If your life is as unpredictable as most people's, this is a must-have.
17. Bungee Jumping Is Probably Not Covered
If you like a possibly unhealthy dose of adrenaline with your vacation, don't assume the medical coverage portion of your travel insurance has your back. Many so-called adventure sports are not covered.
These might include common endeavors such as scuba diving, jet skiing, rock climbing and more. Read the fine print of your policy; you might need to purchase special adventure sports travel insurance.
18. You Can Name Your Hospital of Choice
Most of us want to know that if something bad happens while on vacation, we won't end up in a third-rate clinic on an army cot fighting for our life. That's why many travelers opt to upgrade their coverage to include the hospital of their choice.
"In the event of a medical emergency and evacuation, you are able to choose where you want to go versus the nearest facility," said Tysdal.
19. Don't Insure Car Rental Costs
Like hotels, often car rental agencies offer a full refund and generous cancellation policy. So check with them before adding another cost to your travel insurance. You should only buy insurance for prepaid and nonrefundable trip expenses, said Tysdal.
20. You Might Get a New Swimsuit
There's nothing more frustrating than landing in a beautiful tropical destination and discovering that your swimsuit has just landed in Alaska. Having to buy a new one, not to mention other clothes, a toothbrush and so on, sours that clean getaway feeling. But it doesn't have to be that way, said Huffman.
"If your policy includes a 'baggage delay' clause, it will cover essential items such a toiletries, clothes and even a swimsuit," he said. Check your policy when you buy.
21. A Family Birth Might Be Covered
Babies have a habit of not coming into the world exactly when planned. If you're traveling and have a pregnant spouse or daughter, and little Johnny or Jane decides to show up right before a big trip, you could be covered.
"Some plans list 'attending a family member's birth' as a covered reason for cancellation," said Tysdal.
22. Medical Procedure Complications Can Be Covered
Medical tourism can be a great way to save money on medical procedures and have a vacation at the same time, said Tysdal. Although complications are always a worry.
Fortunately, there's a plan that offers medical tourism coverage. "There is a plan from Seven Corners called Boardercross Worldwide that protects you for medical complications and provides travel assistance services," said Tysdal.
23. School Extensions Could Be Covered
If your children's school had to close for so many days because of snow that they extended the school year — and it's interfering with your travel plans — you're in luck. There are some plans that list this as a valid reason for cancellation, Tysdal said. Check with the company when you shop plans.
24. "Opt-in" Insurance Is Usually "Opt-out" Worthy
Often, the site where you book your travel has a user-friendly "Just Click Here" button for travel insurance. But that could be anything but traveler-friendly, said Tysdal.
"You have no selection of plans or companies, and often the plan is stripped down to keep the cost low," he said. "You're better off using a third-party comparison site, finding the coverage you want and picking the cheapest plan."
25. Your Medical Insurance Probably Won't Work Abroad
If you thought that because you have good medical coverage you're covered for medical emergencies abroad, double-check. Medicare never covers you abroad and many U.S. health insurers don't, either, said Tysdal. "So if you're going abroad, you should at a minimum have travel medical insurance," he said.
26. Your Medical Insurance Won't Cover Emergency Evacuations
Even if your medical coverage does insure your medical expenses abroad, it likely won't help with an emergency evacuation, said Tysdal. So you should look into extra insurance, especially if you're visiting exotic islands or third-world spots.
"How does a $50,000 medical flight bill sound?" said Tysdal. "If you don't want cancellation coverage, baggage coverage and the rest, at least buy a standalone travel medical insurance plan. This will cover medical emergencies and emergency evacuations for very little cost to you."
27. You Can Leave Your Attorney at Home
Getting into a Finnish fender bender or plowing into a pole in Paris — these things happen, especially when driving a foreign car in a foreign land. And sometimes, things can escalate to the point of needing legal assistance — those French laws are a mystery. Fortunately, many travel insurance policies provide for legal fees, according to the UStiA.
28. Read Your Policy Certificate
Don't be one of the many travelers who utter the words, "I thought that was covered," in frustration after you try to file a claim. "Every plan has a policy certificate, and that lists exactly what is covered and what is excluded," said Tysdal. "It takes about 15 minutes to read through it, and with your free-look period of 10 days, there's plenty of time."
29. If the Hurricane's Been Named, You're Out of Luck
The tropics are a favorite travel destination. Unfortunately, they're also popular with hurricanes.
If you've booked your trip, but not your travel insurance coverage, when a named hurricane locks your resort in its sights, don't plan on getting coverage, said Tysdal. "Many people try to buy a plan after something happens; that's not how insurance works," he said.
30. Cancellation Due to Burglary Could Be Covered
When your home is broken into, it tends to put a taint on leaving for vacation. Fortunately, certain policies will refund you for your trip if you cancel for that reason. Usually, the burglary must come soon before the trip, such as 10 days prior.
31. Your Coverage Might Not Be Primary
When something happens on your vacation, your first call might be to your travel insurance company. Unfortunately, they might tell you to call your homeowners insurance company, or your medical or auto insurer. That can happen when your policy is secondary coverage, according to the UStiA.
"Secondary coverage means that you must file a claim with your other insurance such as homeowners or medical first. Primary coverage means that the insurance reimburses you before any other insurance," according to the UStiA website. Check your plan details to see whether it's primary or secondary.
More on Travel
About the Author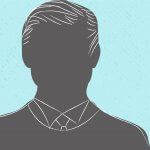 Terence Loose is an award-winning freelance writer who writes about everything from travel and sport to fitness and finance. He is a Hawaii-based writer who has covered a broad range of topics during his 20-plus-year career, from finance and education to travel and celebrity. He is a former editor for both Movieline and COAST Magazines and his work has appeared in publications as diverse as COAST, Riviera and Movieline to the L.A. Times Magazine and Orange County Register.