5 Luxurious European Destinations You Wish You Could Afford to Visit
But these tips could make each destination more budget-friendly.
Some vacations are perfect for thrifty travelers, and others are better suited for those who have the means to splurge. If you're dreaming of a luxurious getaway to Europe, you'll most likely find vacations that fall into the latter. However, there are a few tips and tricks you can use to cut corners without sacrificing comfort.
The following cities are some of the most expensive and luxurious European destinations GOBankingRates identified based on each city's airfare, hotel costs, food costs and the cost of local transportation¹. But, we also provided a few money-saving tips for each destination. Use these travel tips for Europe so you can shave a few dollars off the logistical costs and have more money available to truly enjoy each destination's luxurious offerings.
Click to See: 13 Hidden Expenses to Watch Out for When Vacationing in Europe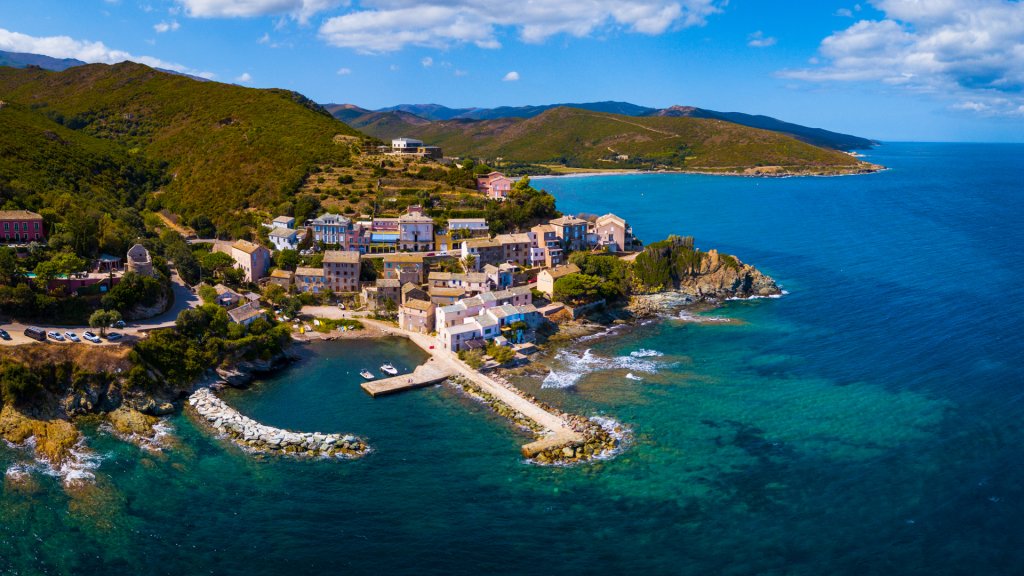 Corsica, France
Average hotel cost: $119
Average flight cost: $1,707
Called the Isle of Beauty for its stunning landscapes, Corsica is a renowned Europe travel destination that's been called a mini-continent for its geographical diversity. A large island in the Mediterranean, it's an interesting cross-section of culture with influences from Italy, North Africa and France.
Cheapest time to visit Corsica: To save money — and avoid the jam-packed beaches and roads — don't visit Corsica during July and August. It's recommended that you visit during the spring or fall instead.
Money-saving travel tips for Corsica: An ideal Euro trip for outdoor lovers, exploring the island's incredible nature doesn't have to break the bank. If you're an experienced hiker, check out the GR 20 to see verdant forests, mountain ridges and glacial lakes. Then, retreat to the shimmering sea to snorkel and sunbathe.
See more: 30 Most Affordable European Destinations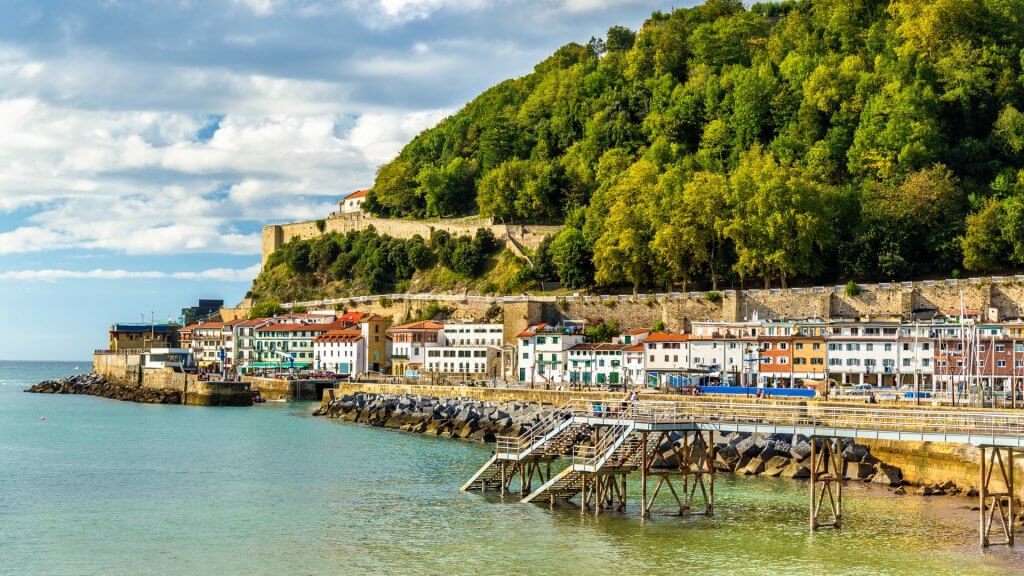 San Sebastian, Spain
Average hotel cost: $230
Average flight cost: $1,436
A resort town in Northern Spain, San Sebastian has been an A-list European destination for years. Likened to Monte Carlo, it has appealed to the aristocracy since Queen Isabella came to vacation, according to Travel and Leisure. The city is also a European Capital of Culture, celebrated for everything from its culinary scene to the mind-boggling architecture.
Cheapest time to visit San Sebastian: One of the top places to visit in Europe in summer, September also sees an influx of visitors when the city hosts the annual international film festival. To save some dough, consider traveling in the off-season in the winter.
Money-saving travel tips for San Sebastian: Take advantage of the city's free and low-cost attractions. Hike up Mount Urgull, an ancient fortress, for the best views of the Old Quarter, and enjoy these three beautiful beaches: La Concha, Ondarreta, and Zurriola.
Find Out: The Cheapest Time to Fly to Europe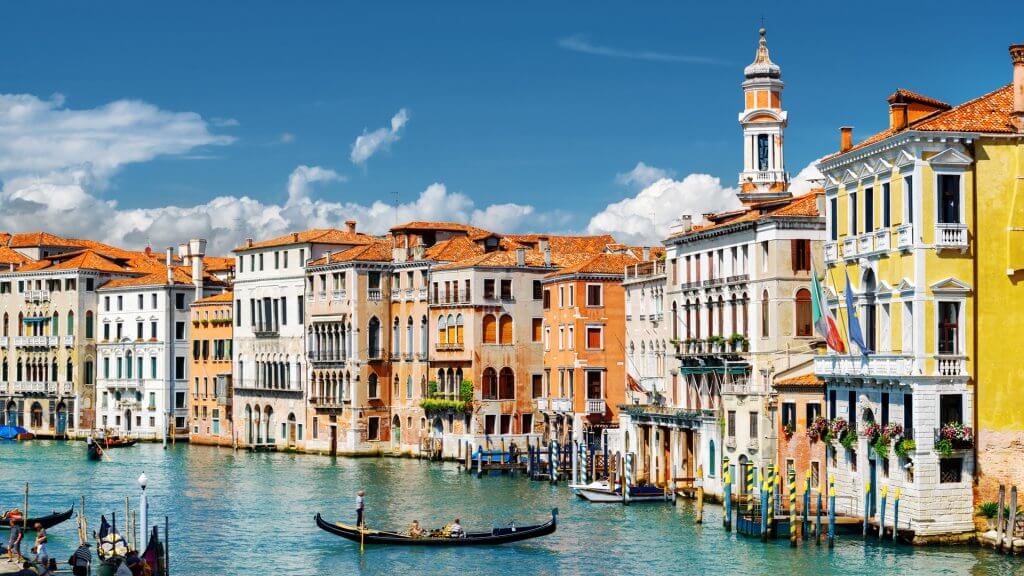 Venice, Italy
Average hotel cost: $193
Average flight cost: $995
A renaissance city that's charmed tourists for centuries, Venice's grand canals and waterways have made it one of the most iconic places to visit in Europe. A city that defies convention, it's home to lavish palaces built atop a floating lagoon. Take in the musicians from the back of a gondola, and let yourself fall in love with the Old World.
Cheapest time to visit Venice: It's no secret that Venice is a major tourist attraction, so don't be surprised if the streets and canals are filled with tourists during its peak season (summer). To save money, consider visiting between September and November when hotel rates are expected to fall and crowds will thin out.
Money-saving travel tips for Venice: Venice's star attractions are its canals and gondolas. But one of the best tips is to know how to explore them for less.
Private gondolas are expensive and can run over $70 per person, while some shared gondolas can be found for under $20 to $25. You can also explore the canals by riding on a water bus (vaporetto), which is a form of of public transportation. These water buses regularly run in a loop, and a single ticket can cost less than $10.
Did You Know? 8 Mistakes You're Making When Visiting Europe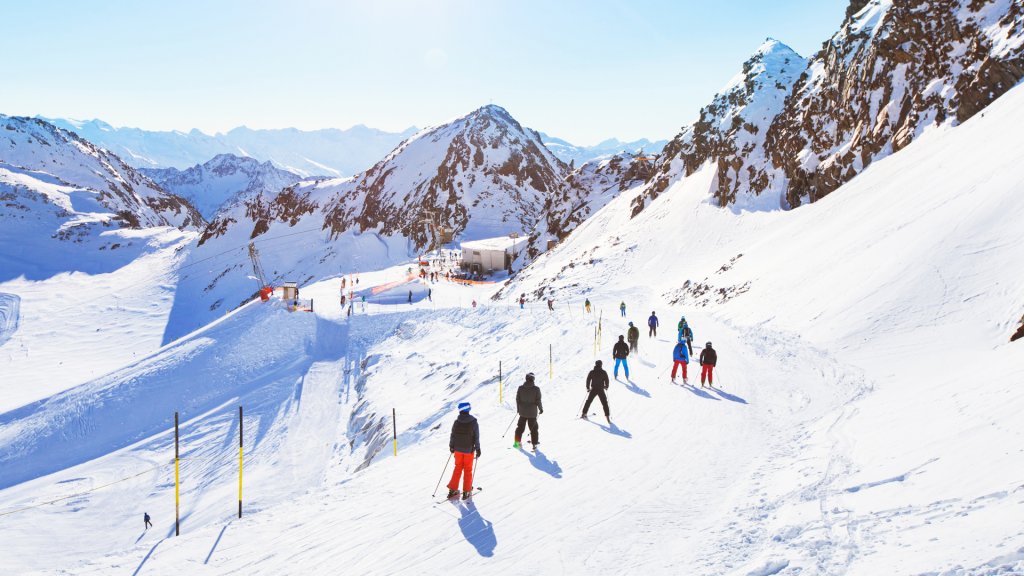 Innsbruck, Austria
Average hotel cost: $102
Average flight cost: $1,557
The "Capital of the Alps" and a mecca for powder hounds, those thinking about traveling to Europe during the winter for Christmas markets and snow sports would enjoy Innsbruck. Both a commanding ski destination and a charming old town where the Middle Ages meets the 21st century, this Austrian city is a dreamy cold-weathered destination.
Cheapest time to visit Innsbruck: Although fall is the cheapest time to visit Innsbruck, it might still be affordable to visit during the winter. Compared to other ski destinations of similar size, the rates at Innsbruck are still lower, according to U.S. News.
Money-saving travel tips for Innsbruck: Luxurious ski getaways are not cheap. But that doesn't mean you can't save a few bucks if you want to book a European trip on a budget. Compare packages on accommodations and attractions with a la carte options to see which offers the most savings. For instance, Olympia Skiworld in Innsbruck offers ski-and-stay deals of varying lengths and inclusions, which might be cheaper than buying lift tickets straight away.
Try This: This One Travel Trick Is How I Spend My Winters in Europe for Cheap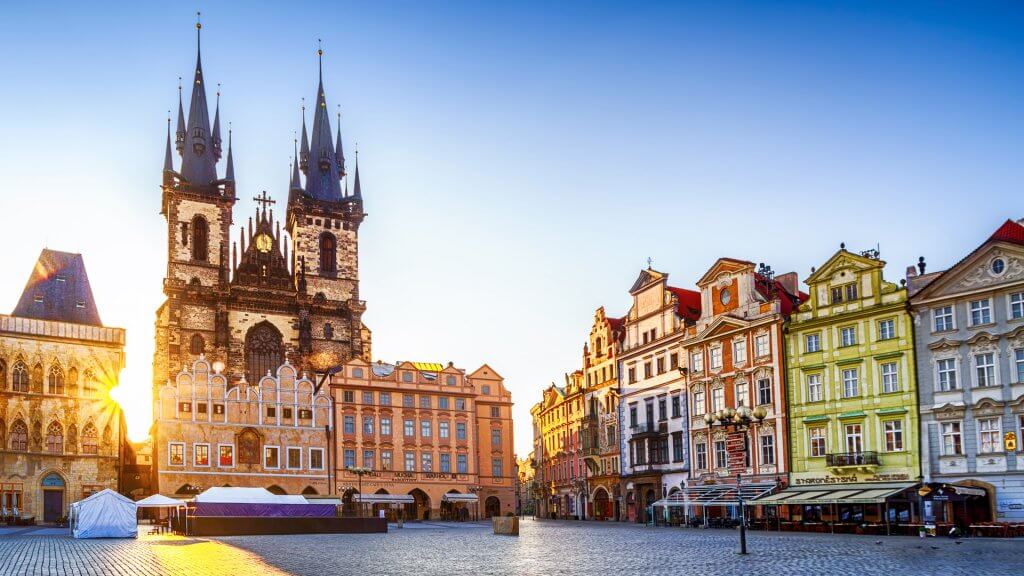 Prague, Czech Republic
Average hotel cost: $101
Average flight cost: $1,336
A trip to Europe should always include a stop in Prague. Regularly viewed as one of the best places to visit in Europe, Prague is a cosmopolitan capital with some of the best-preserved 14th-century medieval architecture that appears to transcend time.
The city is full of charming cobblestone lanes, hidden courtyards and alleys, beer halls, cafes and more. Be sure to check out the towering spires in Old Town and these other must-see attractions: St. Vitus Cathedral, Prague Castle and Charles Bridge.
Cheapest time to visit Prague: You'll likely find lower room rates if you visit during the spring and early fall. Avoid visiting during the summer, when there will be more visitors.
Money-saving travel tips for Prague: While direct flights may be expensive, the Czech Republic is one of the most central countries on the continent, which allows for many different transportation options. Consider flying to one of the neighboring international hubs or taking the train or the bus, that latter of which has more than 100 domestic and international transport operators. Traveling in Europe has never been easier.
Click to find out when is the best time to travel in 2019.
More on Travel
¹Methodology: GOBankingRates analyzed 40 popular European destinations, based on combined best places to travel reports from U.S. News Travel, European Best Destinations, Travel and Leisure and TripAdvisor. Hotel prices were sourced from Hotels.com on Feb. 15, 2019, as well as airfare, sourced from Google Flights on Feb. 15, 2019, based on round-trip flights originating from New York City, using the second week of July as the basis for the travel period (which is generally the busiest traveling week of the year).