What You'll Spend to Vacation Like Trump and 3 Past Presidents
Obama's vacations vs. Trump's vacations — find out which president's vacation days cost the most.
Joe Raedle / Getty Images
When you consider that Air Force One currently costs about $142,380 per hour to operate, according to 2017 data from the National Taxpayers Union Foundation, it suddenly seems reasonable that you can't open your browser without being hit over the head with a barrage of stories about President Donald Trump's golf-centric travels.
Trump, of course, isn't the first president to take a lot of downtime — and he won't be the last. Take a look at the numbers yourself. Here's a look at how much it costs to vacation in style like Trump and three former presidents.
1/8
Scott Halleran / Getty Images
Donald Trump's Vacation Costs
Total vacation costs (so far): $26 million
Trump has received plenty of attention for everything from late-night tweets to potential ties with the Russian government, but his vacation habits never seem to leave the headlines. Because Trump is still new to office, a final breakdown of the costs of his presidential vacation days isn't possible, but here's a look at the picture so far.
It's not a secret that Trump has spent multiple weekends at his own resorts and clubs: Mar-a-Lago in Palm Beach, Fla., and the Trump National Golf Club in Bedminster, N.J., according to the Center for American Progress Action Fund. The same source estimated that these excursions have added up to $26 million in tax dollars so far, with each Mar-a-Lago jaunt clocking in at $3.6 million and a trip to Bedminster racking up $839,858.76
According to Washington Post estimates, Trump's first three trips cost the federal treasury about $10 million, a figure that approaches the $12.5 million that President Barack Obama spent on vacations each year.
Also See: 15 Spending Habits of President Trump That Will Surprise You
2/8
FloridaStock / Shutterstock.com
Donald Trump's Favorite Vacation Destination: Mar-a-Lago
You can't talk about Trump's vacations without talking about the Mar-a-Lago Club, a 20-acre palace featuring a 5,000-square-foot pool, six tennis courts, a chip-and-putt golf course, ballrooms, a private beach and seaside cabanas.
To stay there yourself, you'll have to become a member of the club, including the $200,000 initiation fee — which doubled immediately following the election of Trump as the 45th U.S. president, reports CNBC — and the $14,000 in annual dues. Of course, if you take your family there, the Palm Beach Sheriff's office won't have to dole out the estimated $60,000 in daily overtime pay that each Trump visit incurs, as reported by ABC News in February.
Trump in Numbers: 7 Numbers That Shaped President Trump's First 100 Days in Office
Barack Obama's Vacation Costs
Total vacation costs: $99.7 million
Now that Barack Obama's two-term presidency has come to an end, watchdog agencies have calculated exactly how much his presidential vacation days — or travel considered personal or mostly personal — actually amounted to.
According to the conservative researchers at Judicial Watch, the Obama family vacation bill ultimately amounted to $99,714,527.82 — or about $12.5 million per year. In total, Obama took 29 vacations, according to McClatchy DC Bureau and ABC News.
Don't Miss: Vacation Hot Spots of the Rich and Famous
Barack Obama's Favorite Vacation Destination: Hawaii
On his final Christmas vacation — and the last vacation of his presidency — Obama and his family visited Hawaii, reported ABC News. There, they ate at Buzz's Original Steak House in Lanikai (plates there can range from around $15 to $40), visited the National Memorial Cemetery of the Pacific, traipsed around Bellows Beach and teed off at the Kaneohe Klipper Golf Course, which costs about $45 for 18 afternoon holes.
5/8
The White House / Getty Images
George W. Bush's Vacation Costs
Total vacation costs: About $124.6 million
In total, PolitiFact reported that former President George W. Bush took a total of 533 vacation days, including 77 visits to his privately owned Texas ranch and 11 visits to his family home in Kennebunkport, Maine.
There isn't an exact figure to sum up Bush's total expenses, but using the estimated costs of Air Force One operation at the time — roughly $179,750 per hour — multiplied by the nine-hour round trip from D.C. to Crawford, Texas, and then multiplied by the 77 total ranch trips, a conservative estimate comes to about $124,566,750.
Check Out: 15 Crazy Perks of Being President
6/8
Prairie Chapel Ranch / Flickr.com
George W. Bush's Favorite Vacation Destination: Prairie Chapel Ranch
Surely, the fact that Bush owned his primary vacation spot, the 1,583-acre Prairie Chapel Ranch just outside of Crawford, helped reduce the taxpayer burden, as did his low-key vacation activities. Bush mostly liked to spend his time fishing, playing with his dogs and even doing chores like clearing brush during downtime that sometimes spanned an entire month at a time.
Though you won't be able to check into the ranch yourself, vacationing in Crawford isn't exactly luxurious. Hotels from $50 to $100 per night are common, and you can even rent out your own version of Prairie Chapel, the 18-bedroom Gathering Oaks Retreat, for a little over $800 per night.
7/8
David McNew / Getty Images
Bill Clinton's Vacation Costs
Total vacation costs: About $7.8 million
Former President Bill Clinton spent only 174 days on vacation over two terms, which he took during the summertime to Martha's Vineyard and Jackson Hole, Wyo., according to PolitiFact.
Clinton's total expenses haven't been collected publicly, but comparing his Vineyard-oriented travels to data collected by Judicial Watch on Obama's 2015 Vineyard trip gives a rough estimate. Over 17 days, Obama's posse spent $465,420 in Secret Service expenses, not to mention round-trip Air Force One flights that cost roughly $619,011.
Dividing those Secret Service expenses by the day and factoring in Clinton's five summer flights gives a very liberally estimated cost of about $7,858,765. Remember, this is using Obama's 21st-century rates rather than Clinton's 1990s costs. The Clintons also saved a lot of money by staying for free at the private residence of Democratic fundraiser Richard Friedman, and they didn't travel nearly as far as the Obamas did.
8/8
Michael Gordon / Shutterstock.com
Bill Clinton's Favorite Vacation Destination: Martha's Vineyard
Clinton much preferred Martha's Vineyard, where he golfed at Farm Neck Golf Club (a $175 green fee for 18 holes), bought plenty of books at Bickerton & Ripley Books (since renamed Edgartown Books) and Bunch of Grapes, sipped coffee at Espresso Love and rode bikes, according to Boston magazine. You can party like a Clinton with an Airbnb at a house like Friedman's for about $300 to $800 per night.
Despite the disparity in numbers, U.S. Naval Academy political science professor Brendan J. Doherty reminded McClatchy DC Bureau what all vacationing presidents have in common: "A president is never truly on vacation. A president might get a change of venue but a president is never truly off the job."
Where Are They Now: What's Keeping Past Presidents Wealthy?
About the Author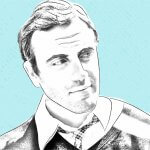 Dan is an honors graduate of western Kentucky's Murray State University and has been a freelance writer and full-time creative since 2009, in addition to co-founding and co-owning two active media production businesses – one for the west coast in Los Angeles, California, and one for the east in Cincinnati, Ohio. As an independent creative professional with a scroll-like resume of both blue collar and white collar experience and a longtime business writer, Dan has been fortunate enough to publish with the likes of Chron.com, Fortune, The Motley Fool, Career Trends, Bizfluent, MSN Money, Legal Beagle, San Francisco Chronicle's SFGate, USA Today, Builder's Capital, Salon.com and Zacks.com, among others. He's also offered his words to such diverse brands as ASUS, Kellog's, Discover, Sony Pictures, Samsung, Linksys, LIVESTRONG, Office Depot, Canon Inc., Caesar's Entertainment Corporation and Verizon, as well as frequently writing in the fields of entertainment, travel, fitness, lifestyle and fashion.