What Happens to Your Money If You Book Travel Through Costco and a Flight Gets Canceled?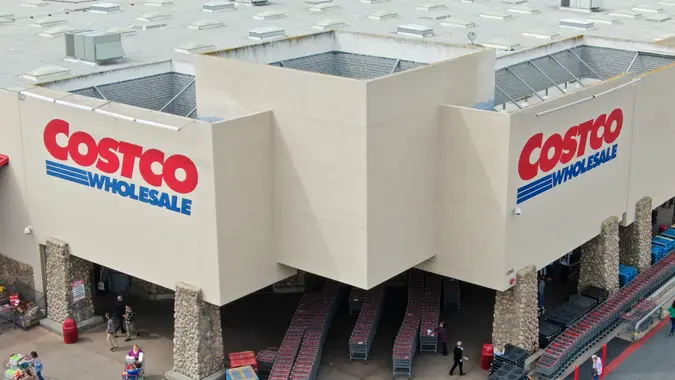 Thomas De Wever / Getty Images
Booking travel online can be smooth when everything goes according to plan. However, there are instances where flights get canceled or airline disruptions lead to issues. You may have support with figuring out how to get your money back depending on how you booked your travel. However, what happens when you book your travel through Costco and a flight gets canceled?
According to this case document in the Elliott Report, a Costco Travel customer requested a refund for a canceled flight only to have Costco refer her back to the airline. The Costco Travel customer had one of her flights get canceled on the last leg of an extended trip. Since the family needed to get home, she booked flights with another airline, and it has been a challenging time trying to get a refund. The written correspondence has only led to the customer being stuck trying to figure out how to get a refund.
Here's a look at what happens to your money if you book travel through Costco and a flight gets canceled.
What To Know About Booking Travel Through Costco
While many view Costco as simply the place where you buy meat or toilet paper in bulk, you can also plan your next trip with the warehouse club. Costco Travel allows you to book vacation packages, hotels, cruises and rental cars. The platform offers "buyer-curated" vacations to places like Hawaii, Mexico, the Caribbean and more. Costco has become popular for its cruises and car rental services. You have to be a Costco member to enjoy the perks and savings.
However, it's important to note that Costco Travel doesn't sell individual flights, as the platform focuses on vacation packages. A flight happens to be included with your package, along with the hotel or resort. Costco Travel is limited by the terms and conditions of the airlines that they work with, since they're a reseller. If there are any issues with an airline, you may have to work with them directly instead of trying to get Costco involved.
Make Your Money Work for You
What Are Your Options for a Canceled Flight Through Costco?
"Costco doesn't typically offer refunds for flight cancellations, even when things are totally out of your control," commented Brittany Mendez, a travel expert and CMO of Florida Panhandle. "The best they do — and what they did for me the time I had a flight canceled — is typically offer to rebook you on a new flight."
If your flight gets canceled through Costco Travel, you have a few options:
Contact the airline. Even though you booked your travel through Costco, it was the airline that canceled the flight, so you have to work with them directly to have the situation resolved.
Try to rebook the flight with the same airline. Your best bet is to try to get the airline to put you on the next flight or a similar flight, since the cancellation was from their end.
See if your credit card can assist. Depending on the type of credit card that you used, you could have additional protection or support in terms of trying to land a refund on a canceled flight.
However, it's important to remember that if your flight gets canceled and you promptly book a new flight, it may be a hassle to try to get a refund. Mendez concluded with, "There are definitely pros and cons to Costco Travel, and how they handle cancellations or itinerary changes is typically one of the cons."
While you can save money by booking through third parties, you have to remember that there could be communication issues when a flight gets canceled or something else doesn't go as planned on your trip.
Costco's Refund Policy
When you book any kind of travel, you're going to want to know about the refund policy. In the terms and conditions of Costco Travel, here's what the wording is around canceled flights:
Make Your Money Work for You
"Cancellation of the flight(s) portion of your package may be nonrefundable and nontransferable. In some cases, the value on the cancelled airline tickets may be used to rebook future air travel at a later date. Airline fees may apply on a rebooked ticket. The rebooked ticket must be on the same airline and must be used by the same traveler whose name was on the original ticket. Travel must be completed within one year of the date that the original ticket was issued. Other restrictions may apply."
Reading through the fine print is essential, because you need to be aware of your options so that you know how to respond to any issues. If the fine print states that a flight is nonrefundable, then you're going to have to work with the airline to try to get rebooked on another flight with them instead of purchasing a new ticket with a different airline.
Closing Thoughts
When you book a vacation, it's crucial that you understand what kind of protection you have. This is why it's often recommended that you purchase travel insurance or use your credit card for additional assurance. If a flight gets canceled, you're going to want to contact the airline first — before you book a new flight.
More From GOBankingRates