10 Ways To Take Care of Yourself and Your Finances Now That Taxes Are In

6 min Read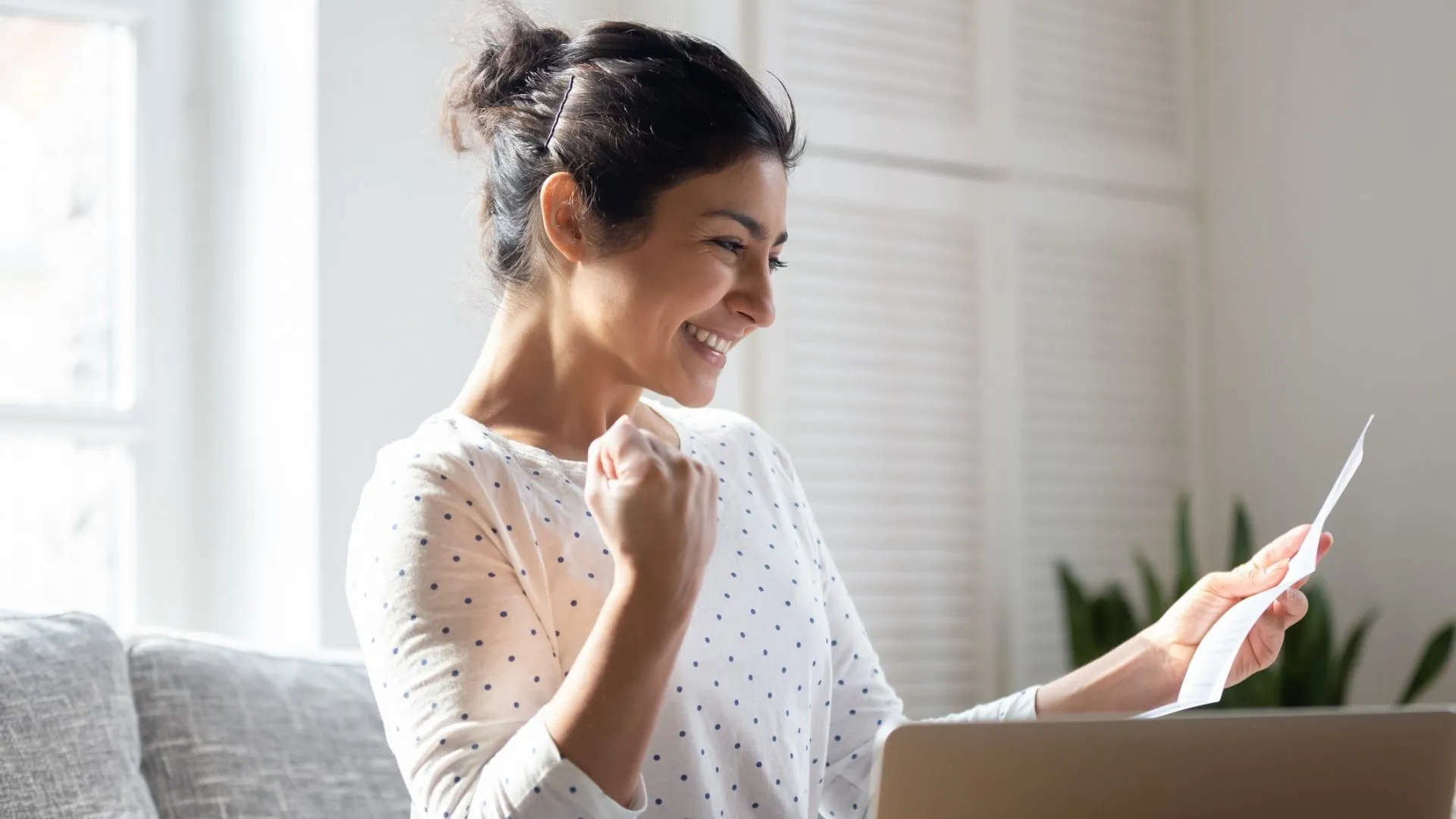 Budget For the Remainder of the Year
After your file your taxes it can be easy to just stop thinking about your finances for a while and coast along until the next tax season. Instead, take care of your bank account by setting a fresh budget for the remainder of the year to keep yourself on track. Chances are some of your expenses have changed, or even your income, and setting a revised budget can help you get ahead.
Invest Your Tax Return
If you were lucky enough to get a tax refund, rather than burning through that money, take care of your investment portfolio (or start one) by investing that money in the market in some way—individual stocks or mutual funds can grow your money exponentially more than the interest on a savings account. While your money is at the whims of the market's shifts, generally leaving your money invested longer guarantees a better return.
See: Most Popular Things To Do With Your Tax Refund — and How To Do It Smarter
Splurge On Self-Care
Many people have felt unusually high levels of anxiety or depression as a result of the pandemic. And just filing your taxes can be stressful, too. Now that one stressor is out of the way, it may be time to practice some self-care to take care of your physical and mental health. Maybe a spa day. A trip to the seaside. A nice dinner out. Whatever helps you feel relaxed and comfortable. Self-care isn't selfish; it's necessary for psychological and physical health.
Budget Ideas: Free Self-Care Ideas Inspired by These Businesses
Tend To Your Home
Now is a good time to think about the current state of your home, and see if there are ways you can take better care of it through improvements, repairs or even remodeling, depending on your budget. Sites like This Old House offer a number of relatively affordable ways to make significant improvements that won't cost you a mint.
Get Started: 26 Home Makeover Ideas That Each Cost Less Than $500
Build an Emergency Fund
After your taxes are out of the way, especially if you reviewed your budget, you may find you have a little bit of extra money left. Rather than spend it, use it to build or add to an emergency fund to take care of unexpected expenses that may crop up down the road. Having this padding can also help to reduce financial anxiety.
See: The Standard Emergency Savings Advice Was Wrong — How Much Do You Really Need?
Set New Financial Goals
Taxes can mark the end of one financial set of goals and pave the way for setting new ones. Goals help you to take care of your future, focus and funnel your money and make your dreams come to fruition. According to Lending Club, the more inspired you are by your goals, and the more vividly you can visualize them, the greater your chances of reaching them.
Discover: Big Personal Goals That You Should Put Your Money Toward
Meet With a Financial Advisor
Sometimes, tax season is a stark reminder of how financially unaware or unhealthy we might be. You can take care of your approach to finances and financial health by meeting with a financial advisor to help you achieve financial strength. An advisor can answer questions and pose options you might not have considered on your own.
Check Out: Is a Financial Advisor Worth It?
Review Your Tax Organization
The relief of filing your taxes may be short-lived as you realize that you need to prepare to do it all over again next year. This is a good time to take care of next year's taxes by reviewing your organization system for your taxes. Do you have a file for receipts and tax-related paperwork? Are you paying your quarterly taxes if you run a small business? Take the time now to be ready for the next tax season and your future self will thank you.
Get Ahead: What Are the 2020-2021 Federal Tax Brackets and Rates?
Open a New or Additional Savings Account
If you're in the fortunate place of having extra money left in your budget, then opening a savings account is a very wise way to take care of your savings. Better yet, set up a direct deposit from your checking account on a monthly or weekly cadence, so you don't even have to think about saving. In fact, having more than one savings account — each one for specific goals, such as an emergency fund and a vacation fund — increases the amount of money you are likely to put away.
See: Types of Savings Accounts: Where Is the Best Place To Put Your Savings?
Lower Your Monthly Bills
If you've done most of the things on this list it's time to take care of your expenses by seeing which of your bills you can reduce. From negotiating better plans or rates for various services to eliminating those you don't need (i.e., two streaming services when one will do), reducing your extraneous service expenses (such as eating out) and a variety of other cost-cutting measures, you can most likely cut your monthly expenses by several hundred dollars and free up more money to save.
More From GOBankingRates
About the Author