How to Save Money When Filing Taxes
Learn tax tips to minimize the cost of filing your tax return.
During the 2017 tax filing season, the IRS received over 135 million income tax returns. Filing and paying taxes can be a hassle each year, but it doesn't have to be expensive. Besides paying attention to money-saving tips when filing your return, being aware of which tax breaks to claim on your return can help you maximize your potential tax refund.
Ways to Save Money When Filing Taxes
According to the National Society of Accountants, the average tax preparation cost to file a tax return without itemizing is $176, and that amount jumps to $273 if you itemize deductions. Here are five solutions for how to save money when filing taxes:
2/7
Daisy Daisy / Shutterstock.com
1. Keep Receipts Throughout the Year
It can be hard to remember what you did yesterday, much less what you did throughout the previous year — but that's exactly what you're asked to do when you file your taxes. Forgetting some of your expenses, such as gifts to charity, businesses expenses or medical costs, could cause you to pay more in taxes than you're required. To save the most money when filing taxes, keep records throughout the year of any expenses that qualify for tax deductions and tax credits, so you'll have a full list when tax time comes around.
Tax Deductions 2017: 50 Tax Write-Offs You Don't Know About
3/7
RomanR / Shutterstock.com
2. Utilize Taxpayer Assistance and Counseling Programs
The IRS has multiple programs to help low-income taxpayers file their income taxes for free. The Volunteer Income Tax Assistance program has sites that you can visit to have your taxes prepared for free if your income is $54,000 or less, and VITA sites have IRS-certified volunteers who can file your return electronically. In addition, the Tax Counseling for the Elderly program specializes in providing free tax assistance for taxpayers age 60 and older.
3. Use IRS Free File
You might still qualify to use the IRS's Free File Software if your income is too high to qualify you for VITA assistance. When your income is less than $66,000, you can use the software from the IRS to file your federal tax return online for free. Plus, you might also be able to file your state tax returns for free.
When your income is $66,000 or more, you can use free, fillable forms from the IRS instead, but you have to know how to do taxes yourself as the instructions on the forms only provide basic guidance.
5/7
Randall Schwanke / Shutterstock.com
4. File for a Tax Extension
When you're pressed for time to get your income tax return done by the April deadline, you can file for an extension to avoid a penalty. The IRS imposes a failure-to-file penalty equal to 5 percent of the taxes owed for each month or partial month that the taxes are late, up to a maximum 25 percent penalty. When your tax bill is $0, however, a penalty will not apply.
Filing for an extension is free, but it doesn't extend the time you have to pay. Pay what you expect you'll owe to avoid additional interest and penalties being assessed.
5. Make a Last-Minute IRA Contribution
For most deductions, if you haven't qualified by the end of the calendar year, it's too late when you file your taxes. The deadline for making IRA contributions, however, is your tax filing deadline, not including extensions.
When you're looking for a last-minute way to lower your tax bill, and haven't already maxed out your traditional IRA, you can contribute. Tell your financial institution to count the contribution for the prior year, or it will default to a current tax year IRA contribution.
Keeping More of Your Return
No matter what your income, you have options to save money when you file your return. From free-file options, to making sure you get every deduction you're entitled to, following these tips minimizes the expense of filing your taxes. Paying what you legally owe is required, but paying a fortune isn't.
Up Next: 10 Tax Loopholes That Could Save You Thousands
About the Author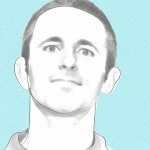 Michael Keenan is a writer based in the Kansas City area, specializing in personal finance, taxation, and business topics. He has been writing since 2009 and has been published by Quicken, TurboTax and The Motley Fool.