Top 10 Most Expensive States to File Taxes
Find out state tax rates and who pays the most taxes.
When it comes to taxes, federal taxes and the IRS often take top billing. For starters, national news typically covers federal taxes far more often than state taxes, particularly in the wake of the new federal tax law for 2018. State tax rates are also typically far below federal rates, so some taxpayers might overlook them until tax filing time.
When you file your tax return, you might be footing a tax bill larger than you'd thought, however, unless you're lucky enough to live in one of the states that have no state income tax.
1/13
PhuShutter / Shutterstock.com
10 Most Expensive States to File Taxes
States are given the freedom to generate tax revenue as they see fit; state taxes generally fall into three main categories: income tax, sales tax and property tax. In some states, a low rate in one category is made up for with high rates in the other categories. In others, you might face high tax rates across the board.
Here are 10 of the most expensive states for filing taxes, ranked by highest state income tax rates:
2/13
Sundry Photography / Shutterstock.com
1. California
When it comes to taxes, California is king. With a top income tax rate of 13.3 percent, California decimates the competition, and not in a good way — no other state has an income tax rate anywhere in the double digits. The pain doesn't stop there for state residents, as California also claims the top rate for sales tax as well, at 7.25 percent; when combined with the average local tax rate, California sales tax hits 8.48 percent. 
Sales Tax by State: Here's How Much You're Really Paying
3/13
Samson1976 / Getty Images
2. Oregon
Although not reaching the lofty heights of its neighbor California, Oregon ranks No. 2 on the list of highest state income tax rates, at 9.9 percent. Residents enjoy big tax relief when it comes to sales taxes, as Oregon has neither state nor local sales taxes. Oregon property taxes are another hurdle for residents, coming in at 1.076 percent.
Read More: States With No Sales Tax
4/13
photo.ua / Shutterstock.com
3. Minnesota
Just like Californians, Minnesotans have to bear the burden of some of the highest state income and sales taxes in the nation. The Minnesota income tax rate of 9.85 percent is third only to California and Oregon. Combined state and local sales taxes of 7.29 percent are also on the high end, nationally.
5/13
Davel5957 / Getty Images
4. Iowa
Iowa is a close fourth to Minnesota in the high tax category. Iowans face a state income tax of 8.98 percent to go along with a combined average state and local sales tax rate of 6.80 percent. Property taxes are no place to hide from the taxman either, with rates averaging 1.44 percent.
6/13
Darryl Brooks / Shutterstock.com
5. New Jersey
New Jersey residents face the trifecta of high taxes: state income tax, state and local sales tax, and property tax. Income taxes top out at 8.97 percent, and average state and local sales taxes are 6.85 percent. New Jersey's property tax is the cherry on top, with a 2.19 percent rate that is the highest in the nation.
7/13
Sean Pavone / Shutterstock.com
6. Vermont
Vermont is another state that has high taxes across the board, although it's still no match for New Jersey. Vermont's state income tax rate of 8.95 percent ties it for sixth-highest in the nation, and its property tax rate of 1.69 percent is also among the highest. A combined average state and local sales tax rate of 6.18 percent completes the high-tax picture for state residents.
8/13
ESB Professional / Shutterstock.com
6. District of Columbia
Although not a state, the District of Columbia maintains its own tax structure for local residents. District of Columbia residents pay the same 8.95 percent income tax rate as those of Vermont, but they fare better when it comes to sales taxes, averaging 5.75 percent. Property taxes are among the lowest in the nation in DC, coming in at just 0.57 percent.
Consider Moving When You Retire: Best Cities for Retirement in These Income Tax-Free States
9/13
RomanSlavik / Shutterstock.com
8. New York
New York has a reputation for being a high-tax state, and to some degree, this is true. Both state income taxes and property taxes are among the highest in the nation, at 8.82 percent and 1.5 percent, respectively. New Yorkers get a break on state sales tax, at just 4.00 percent, but that rate jumps to 8.49 percent when local taxes are factored in.
10/13
Izabela23 / Shutterstock.com
9. Hawaii
Hawaii is an expensive state, and it carries a high state income tax rate as well, at 8.25 percent. Beyond that, however, state residents enjoy below-average tax rates in other categories. The property tax rate of 0.28 percent is the lowest in the nation. State sales tax rates of 4.00 percent are lower than many states, and local taxes are almost nonexistent — the average combined state and local sales tax rate in Hawaii is just 4.35 percent.
Find Out: How Much Money Gets Taken Out of Paychecks in Every State
11/13
MarynaG / Shutterstock.com
10. Wisconsin
Wisconsin residents can't catch a break in any category when it comes to their tax rates. State income tax rates are not exorbitant at 7.65 percent, but they're still high enough to crack the top 10. Property tax rates are the fourth-highest in the nation, at 1.94 percent, and combined average state and local sales taxes come in at 5.42 percent.
12/13
elenaleonova / iStock.com
10 Cheapest States to File Taxes
It's not all bad news when it comes to state tax rates. Although the top 10 most expensive states can make things tough for taxpayers, some states have no state income tax at all. And even though you will find property taxes in every state, some states have no state or local sales taxes.
Here are the 10 cheapest states for filing taxes, ranked by lowest state income tax rates.
1. Wyoming: 0 percent
2. Alaska: 0 percent
3. Nevada: 0 percent
4. Florida: 0 percent
5. Washington: 0 percent
6. South Dakota: 0 percent
7. Texas: 0 percent
8. North Dakota: 2.9 percent
9. Pennsylvania: 3.07 percent
10. Indiana: 3.23 percent
Also See: Here's How Much Americans Pay in Taxes in Every State
13/13
cabania / Shutterstock.com
Taxes by State: Full Ranking of the Cheapest and Most Expensive States to File Taxes
Your state of residence can be an enormous factor in how much tax you pay annually. Although every American shares the same federal tax brackets, state income taxes, property taxes and state and local sales taxes can dramatically shift your overall tax burden.
Depending on whether you own property, generate a larger personal income or spend a lot on taxable purchases, what is an expensive state for you taxwise might not be as overwhelming for someone with a different financial profile. Here's a look at the full tax picture offered by each state:
Taxes by State
State
Income Taxes 2017 (%)
State and Avg. Local Sales Taxes 2017 (%)
Property Taxes 2017 (%)
California
13.3
8.48
0.81
Oregon
9.9
0.00
1.076
Minnesota
9.85
7.29
1.17
Iowa
8.98
6.80
1.44
New Jersey
8.97
6.85
2.19
Vermont
8.95
6.18
1.69
D.C.
8.95
5.75
0.57
New York
8.82
8.49
1.5
Hawaii
8.25
4.35
0.28
Wisconsin
7.65
5.42
1.94
Idaho
7.4
6.03
0.77
Maine
7.15
5.50
1.23
South Carolina
7
7.37
0.57
Connecticut
6.99
6.35
1.83
Arkansas
6.9
9.34
0.6
Montana
6.9
0.00
0.87
Nebraska
6.84
6.90
1.88
Delaware
6.6
0.00
0.51
West Virginia
6.5
6.29
0.59
Missouri
6
7.97
0.99
Georgia
6
7.15
0.94
Kentucky
6
6.00
0.82
Louisiana
6
10.02
0.46
Rhode Island
5.99
7.00
1.55
Maryland
5.75
6.00
1.04
North Carolina
5.75
6.95
0.84
Virginia
5.75
5.63
0.80
Kansas
5.2
8.68
1.4
Massachusetts
5.1
6.25
1.15
New Hampshire
5
0.00
2.05
Ohio
5
7.14
1.52
Oklahoma
5
8.86
0.87
Tennessee
5
9.45
0.75
Mississippi
5
7.07
0.78
Utah
5
6.77
0.68
Alabama
5
9.03
0.44
Illinois
4.95
8.69
2.13
New Mexico
4.9
7.63
0.7
Colorado
4.63
7.50
0.63
Arizona
4.54
8.32
0.84
Michigan
4.25
6.00
1.83
Indiana
3.23
7.00
0.88
Pennsylvania
3.07
6.34
1.51
North Dakota
2.9
6.79
1.34
Texas
0
8.17
1.94
South Dakota
0
6.40
1.36
Washington
0
9.20
1.06
Florida
0
6.80
1.1
Nevada
0
8.14
0.96
Alaska
0
1.76
1.23
Wyoming
0
5.26
0.62
Up Next: Tax Mistakes Everyone Makes — And How to Avoid Them
When it comes to the total tax burden levied by each state, some are more burdensome than others. Pockets of opportunity exist across the country when it comes to tax avoidance, with seven states having no income taxes and others having low levels of property or state and local income taxes. Careful tax preparation could help reduce your overall tax liability, as you can typically write off your state and local taxes on your federal tax return.
About the Author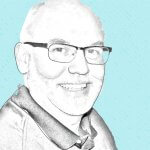 After earning a B.A. in English with a Specialization in Business from UCLA, John Csiszar worked in the financial services industry as a registered representative for 18 years. Along the way, Csiszar earned both Certified Financial Planner and Registered Investment Adviser designations, in addition to being licensed as a life agent, while working for both a major Wall Street wirehouse and for his own investment advisory firm. During his time as an advisor, Csiszar managed over $100 million in client assets while providing individualized investment plans for hundreds of clients.