IRS Issued $87.2 Billion in Refunds So Far — and More of Them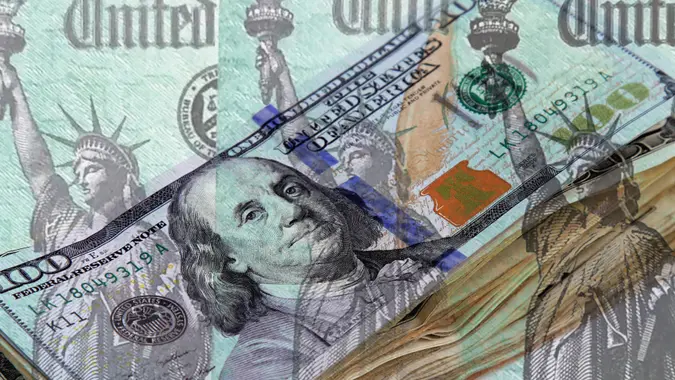 NoDerog / Getty Images/iStockphoto
More Americans are filing taxes early this year, and the IRS has issued billions more in refunds thus far as compared to the same date last year. According to new data, the IRS issued $87.2 billion for the first part of 2023 versus $78 billion in 2022.
See: 6 Types of Retirement Income That Aren't Taxable
Find: 3 Signs You're Serious About Raising Your Credit Score
As of mid-February, the IRS received 36.9 million returns, up 2.6% from the 35.9 million returns it had received at this time in 2022. The IRS processed 36.8 million returns by Feb. 17, a 10% increase compared to the prior year. Because the IRS has processed more returns, the agency has refunded 11.8% more money to taxpayers. The total number of refunds is now 27.8 million, approximately 25.9% higher than the 22.1 million the IRS reported for the same period in 2022.
The IRS warned that the average refund would be smaller this year, Money reported. Last year, taxpayers were able to claim their stimulus checks on their taxes and received expanded child tax credits. As of Feb. 17, the average refund amount was $3,140, down 11.2% from $3,536 at the same time last year.
"Average refunds are down due to the rolling off of pandemic-era benefits," Eric Bronnenkant, head of tax at Betterment, explained to Money. "Since there is lesser complexity, taxpayers are more comfortable filing sooner rather than later."
The IRS also issued a statement on Feb. 3 warning some taxpayers to hold off on filing if they received an inflation relief check in 2022. Some states, like California, issued special payments or extra refunds last year to some struggling taxpayers, USA Today reported.
Take Our Poll: What Do You Plan To Use Your Tax Refund For?
More: Risks and Benefits of Waiting To File Taxes at the Deadline
If you're uncertain about your potential tax liability with state payments, the IRS recommends waiting until additional guidance is available or consulting with a reputable tax professional.
More From GOBankingRates