Remote Work: Who on East Coast Will Benefit From New Jersey's New Tax Credit?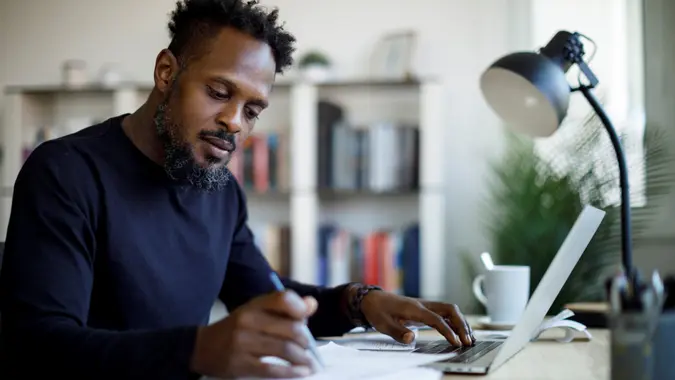 damircudic / Getty Images
New Jersey Governor Phil Murphy signed a bill on July 21, allowing remote workers in New Jersey who are subject to New York's income tax to now be able to claim a credit against their state tax liability, Bloomberg reported.
The bill — which is part of the Murphy administration's efforts "to combat the unfair taxation and discriminatory treatment of New Jerseyans" — will help ensure New Jersey taxpayer dollars stay in the state and go toward programs and services that benefit New Jerseyans, according to a statement from Gov. Murphy.
"The legislation provides tax credits for New Jersey residents who dispute aggressive tax policies imposed on them by other states," according to the statement. "If New Jerseyans take this issue up with another state's tax authority and receive a tax refund for work they did in New Jersey, the State of New Jersey will provide a tax credit."
In addition, the bill aims to incentivize companies to open offices in the Garden State, with a $35 million pilot grant program.
"This will help ensure that when workers pay taxes, the correct jurisdiction receives those tax dollars," according to the statement.
As ROI-NJ reported, the companies that will receive grants under this program must commit to providing bonuses or increased compensation to their employees relocating to New Jersey offices. Grants awarded under the program will not exceed $500,000, it added.
New Jersey Business & Industry Association (NJBIA) President & CEO Michele Siekerka stated the group's support for the bill, saying it is "attempting to bring much-needed tax fairness between New Jersey and New York."
"As remote work arrangements have increased greatly since the pandemic, it is simply unfair for New York to be claiming income taxes from New Jersey-based workers. New Jersey should be seeing that money for its own fiscal benefit, especially considering there are a number of employees who have not commuted to New York for work for a span of years now," Siekerka said.
More From GOBankingRates