This Is The Best Account at Citi®: Offering More Than Just High-Yield Savings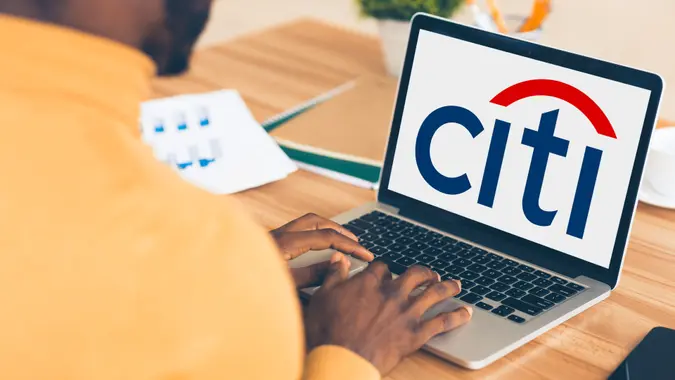 If you are looking to open a Citi® account, whether it be a Citi checking account or a Citi® savings account, the chances are you'll have some options to consider. With thousands of Citi branch locations, this financial institution is known for its deposit account options. However, with all that said and done, what is the best account it offers, and is it the best for you?
Why Citi® Savings Account Is Worth It: Quick Take
Citi® Savings Account is one of the most highly-rated savings products on the market. Citi checking accounts and savings accounts both help your money work harder for you, but this Citi Savings option stands out. Here are some key features:
Minimum deposit: $0
Monthly service fee: $4.50
Minimum balance to waive fee: $500
Minimum to earn interest: $0.01
APY:
Overdraft fees: $0
Citi® Savings Account Offer: 5% Interest Rate
Now is a great time to open a Citi Savings account because if you are a new or existing customer you can earn a promotional higher interest rate when opening a new Citi Savings account and completing the required activities. With this offer, you can get a 5.00% promotional interest rate for the first six months and earn a 2.62% APY if you deposit $25,000 into the account. You should note there is a maximum interest of $25,500. 
Citi: Convenient and Accessible
The Citi® Accelerate Savings product is only available regionally, but this doesn't necessarily mean all of your Citi options are limited. You still have access to Citi Mobile App, online banking and over 65,000 ATMs. Citi also has over 700 brick-and-mortar locations if banking in person is more your style. 
Opening an Account With Citi
Opening a Citi account is both a simple and straightforward process. You can do so online or at your local branch. The only preparation you'll need to do is to have some personal identifying information ready to go to verify who you are such as:
Name
Address
Social Security number
Age
Provide certain U.S. tax forms and certifications
You can simply fill out the application, provide the above information and let Citi take it from there. Once you start your account make sure to download the Citi mobile app to help make your daily banking a breeze. 
Final Take To GO 
Predominantly online banks such as Citi can offer far more competitive interest rates on their savings accounts than those of the nation's most popular banks. With the Citi Savings Account, Citi has benefits of high-yield savings accounts that don't have to be limited to online banks. Be aware there are some limitations, such as location or other existing restrictions and requirements.
FAQ
Here are the answers to some of the most frequently asked questions about .
Is Citibank the same as Citibank, N.A.?

Citibank, N.A. is Citibank, as this is the subsidiary of Citigroup Inc. This financial institution offers retail and commercial banking and investment solutions. Its retail offerings include accounts, certificates of deposits, and loans and mortgages.

How to open a Citi account?

You can open a Citibank account online or in person by filling out the application and providing some personal information such as:

Name
Address
Social security number
Age
Provide certain U.S. tax forms and certifications

Where is Citi Accelerate Savings available?

This account is available in certain jurisdictions or to all customers in Alaska, Alabama, Arkansas, American Samoa, Arizona, Colorado, Delaware, Georgia, Guam, Hawaii, Iowa, Idaho, Indiana, Kansas, Kentucky, Louisiana, Massachusetts, Maine, Michigan, Minnesota, Missouri, Northern Mariana Islands, Mississippi, Montana, North Carolina, North Dakota, Nebraska, New Hampshire, New Mexico, Ohio, Oklahoma, Oregon, Pennsylvania, Puerto Rico, Rhode Island, South Carolina, South Dakota, Tennessee, Texas, Utah, Virgin Islands, Vermont, Washington, Wisconsin, West Virginia, Wyoming and residents living in select markets in Florida and Illinois.

What is the minimum balance for Citi's checking account?

The minimum balance for Citi's regular checking account or access checking account to make sure the monthly fee is waived is $250.
More Bank Accounts
Methodology: To determine rankings, GOBankingRates looked at the following factors across all accounts (checking and savings) from each bank (excluding relationship accounts): (1) minimum deposit to open an account; (2) monthly checking fee ratio (percent of the minimum to avoid fee compared to the monthly fee itself); (3) minimum needed to earn interest; (4) APY on the account; (5) overdraft fee amount; and (6) any associated perks advertised with the account. All factors were scored and combined, with the lowest score being best. In final calculations, factor (1) was weighted 0.5x, factor (2) was weighted 2x, and factor (6) was weighted 1.5x, with any cash bonus offer counting as a double perk. Search volume for each account was also taken into consideration. Rates, terms and bonus offers can change from the date of publication.
Rates are subject to change; unless otherwise noted, rates are updated periodically. All other information on accounts is accurate as of Oct. 13, 2023.