All the Things Banks Are Doing To Help Their Customers During the Coronavirus
Many banks are offering extra financial assistance.
xavierarnau / Getty Images
1/20
ucpage / Getty Images/iStockphoto
Mortgage Relief
Many individuals have lost work and are concerned about making their mortgage payments. TIAA and other banks are providing temporary payment forbearance for monthly mortgage and home equity line of credit payments. Those with home loans in process will also receive support.
Community Assistance
Many banks are giving back to the communities they serve. For example, Truist launched Truist Cares. This initiative includes $25 million in pledged philanthropic support aimed at funding medical supplies, basic needs and financial hardship relief across the country.
In addition, USAA and the USAA Foundation, Inc. have committed $2.3 million to nonprofits across the country responding to the coronavirus pandemic. The funds will be used to help provide meals and emergency financial assistance for military families, care packages for military members deployed overseas, and the development of best practices and policy recommendations to respond to and recover from the coronavirus crisis.
HSBC is also making significant investments in local communities through many philanthropic activities. This includes a $25 million donation fund to support medical response, food security and protection for the most vulnerable in communities around the world.
3/20
chabybucko / Getty Images
Credit Card Payment Deferral
USAA, along with many other banks, is doing a deferral of minimum payments for up to three months.
4/20
pixdeluxe / Getty Images
Small Business and Commercial Business Support
In terms of direct financial relief, CIBC issued a detailed description of how it planned to help its U.S. customers. They are offering loan payment deferral for those experiencing financial hardship for up to four monthly payments with no credit bureau impact for small businesses. Also, existing customers can apply for an economic hardship loan.
CIBC is working with commercial clients on an individual basis to provide some form of financial assistance.
Be Careful: 16 Real People Affected By the Coronavirus Give Their Best Financial Advice
5/20
visionchina / Getty Images
Student Loan Relief
Sallie Mae is offering student loan payment suspension for up to three months without any impact to credit standing for those experiencing financial difficulties. Other assistance includes student loan rate and term modification.
6/20
webphotographeer / Getty Images
No Early Withdrawal Penalties
Citibank, BBVA and BMO Harris are waiving penalties for early certificate of deposit withdrawals, allowing customers to tap into their available assets to help them during these difficult times.
7/20
PredragImages / Getty Images/iStockphoto
Fraud Protection
Capital One and a few other banks are offering a wealth of resources on their websites for consumers and businesses related to fraud prevention associated with COVID-19 scams.
8/20
Morsa Images / Getty Images
Consumer Loan Deferral Programs
Many banks are providing consumer loan deferral programs, including BMO Harris, which is offering consumer loan deferment for up to three months.
9/20
Brothers91 / Getty Images
No Transaction or Software Fees
Waiving consumer and business banking fees is a major way banks are helping their customers.
For small-business customers, U.S. Bank is waiving transaction fees on Zelle transactions as well as reducing rates on small-business loans and lines of credit. To help small-business owners move their businesses online, they are waiving monthly software fees and setup costs for their Converge and Talech e-commerce solutions through September 2020.
Options: Smart Ways You Can Prepare For Job Loss While You're Still Employed
10/20
Drazen_ / Getty Images
COVID-19 Resources and Accurate Information
Like many other banks, Chase, Wells Fargo and U.S. Bank have a resource page that describes how they're helping customers.
Chase's COVID-19 resource page provides a detailed list of assistance programs for consumers and businesses to help everyone get through this pandemic. They provide comprehensive information about stimulus payments, government aid and more.
Business customers get their own Chase resource page. Going beyond just financial assistance, the business resources include articles, webinars and other content directed at helping businesses sustain themselves through these difficult times.
11/20
eclipse_images / Getty Images/iStockphoto
Auto Loan Deferment
Ally's existing auto loan customers will be allowed to defer payment for up to 120 days. No late fees will be charged, but finance charges will accrue. New auto customers will have the option to defer their first payment for 90 days.
12/20
martin-dm / Getty Images
Video Help Guides
Bank of America customers can watch a helpful video for small businesses that guides them through the process of getting financial assistance. This includes government programs and other sources where they might be able to get additional funding during this difficult time.
13/20
RichVintage / Getty Images
Advances on Stimulus Checks
Chime was at the forefront in assisting customers when it announced advances on the stimulus check money at the start of April. The e-bank lived up to its promise, depositing money into customer accounts ahead of their stimulus checks' arrival.
14/20
alfexe / Getty Images/iStockphoto
Faster Money Movement
BankMobile is an e-bank that focuses on getting customers' payments faster, including assistance with rapid deposit of any stimulus money. This helps people to access their money safely through such trying times.
Figure It Out: Should I Refinance My Mortgage Now? Find Out When To Refinance
15/20
jk78 / Getty Images/iStockphoto
Check Cashing for Noncustomers
Wells Fargo and PNC are providing noncustomers with no-fee check-cashing service for government-issued stimulus checks.
16/20
visualspace / Getty Images
Helping Small Businesses Get the Money They Need
Many banks are working with the Small Business Administration and are SBA lenders, so they can assist with any programs that are part of the Coronavirus Aid, Relief and Economic Stability (CARES) Act, helping small businesses to get the funding they need to pay their employees and stay in business.
Union Bank is partnering with the Bankers Small Business Community Development Corp. of California to launch a loan program to help alleviate the shortfall in cash flow for American small businesses. The help is directed primarily at those businesses that were unable to get any portion of the government's financial assistance programs.
17/20
anouchka / Getty Images
Increasing Banking Accessibility
Banks are becoming more accessible, with options that include mobile, voice and online platforms, phone banking, and drive-up and walk-up ATMs.
18/20
PeopleImages / Getty Images
One-on-One Consultations and Personal Assistance
Wells Fargo, CIT Bank, Union Bank, Capital One, Discover and many more banks are asking their customers to call and are offering 24/7 one-on-one consultations and personal assistance for customers experiencing hardships due to COVID-19.
Zions Bank is directly reaching out to customers who could be affected during this time and communicating the bank's readiness to assist them.
19/20
RyanJLane / Getty Images
Full Stimulus Check Access for Those With Negative Balances
USAA is ensuring that members with USAA bank accounts -- including accounts with negative balances and closed accounts -- receive access to their full stimulus payments.
20/20
zstockphotos / Getty Images/iStockphoto
Public Health Support
BBVA is also doing its part to help public health workers. The financial institution has made it its goal to procure $500,000 in essential materials and other public health support for nonprofit partners, including gloves, hand sanitizer and N-95 masks. They'll be distributing them throughout May through its existing purchasing partners.
More From GOBankingRates
About the Author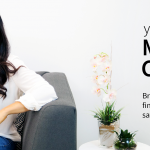 With eight years of experience working in the personal finance space at GOBankingRates, Jaime Catmull has amassed an extensive network of financial influencers and experts. Now, she's tapping that network to get the real scoop on how you can live your best financial life and increase your wealth.