Best CD Rates and Accounts for Your Money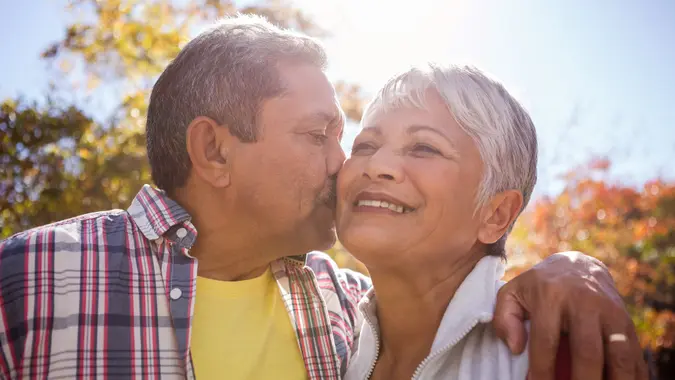 ©Shutterstock.com
A certificate of deposit, or CD, is a savings investment insured by the Federal Deposit Insurance Corp., making it a safe way to earn interest at a typically higher rate than you can earn with a savings or checking account. CDs are a good option for savers looking to conservatively generate income.
In a comprehensive analysis of products and services from 120 banks across the country, GOBankingRates has compiled the best CD rates and accounts of 2021. We've narrowed it down to a list of the top 20, and all offer certain perks that could make them the perfect account for you.
Below, you'll find our top 5 winners to get you started on your search.
See: Best CD Rates and Accounts 2021 – Low Fees & High Yields
Find: These Are the Best Banks of 2021 – Did Yours Make the Cut?
5. Capital One: Top CD Account
Why we like it: Open a CD account with a one cent balance required, online or at a Capital One branch nationwide.
Benefits
One cent minimum deposit required
Choose when you receive interest payments: end-of-term, monthly, or annually
Maturities from 6 to 60 months
No fees
Drawbacks
Early withdrawal penalties apply
See what makes Capital One stand out in our full review.
4. Discover Bank: Top CD Account
Why we like it: Relatively high yields and terms from 3 months to 10 years make Discover CDs flexible and well-suited for a variety of consumers.
Benefits
Maturities from three months to 10 years
No fees
High APY
Drawbacks
High minimum balance requirement
Early withdrawal fees
Discover Bank offers many outstanding services – explore them in our review.
See: The Best Online Banks of 2021 – Enhanced Services & Low Fees
Find: The Best Checking Accounts of 2021 – High APYs & Low Fees
3. Synchrony Bank: Top CD Account
Why we like it: Synchrony Bank offers great CD rates and numerous maturity options.
Benefits
Terms from three to 60 months
24/7 digital banking
High APY
No fees
Drawbacks
High $2,000 minimum balance
Synchrony was a contender in multiple rankings this year – see why.
2. Ally Bank: Top CD Account
Why we like it: Ally Bank is one of only two banks on the list that has no CD minimum deposit.
Benefits
Maturities from three months to five years
No fees
High yields with larger deposits for some maturities
Offers Raise-Your-Rate and No-Penalty CDs as well
24/7 customer service with a live agent
Drawbacks
Early withdrawal penalties may apply on some products
Ally Bank rose to the top of multiple categories in our ranking of the top banks in the country this year. We dig into why in our full review.
1. Marcus by Goldman Sachs: Best CD Account
Why we like it: This upstart, user-friendly division of a venerable Wall Street institution offers some of the best available CD rates along with seven-, 11-, and 13-month no-penalty CDs plus a 10-day guarantee you'll receive the best available rate at the firm.
Benefits
No fees
High APY
Variety of products available
10-day CD rate guarantee
US-based contact center available seven days a week
Maturities from three months to six years
Drawbacks
Marcus by Goldman Sachs innovates on a number of fronts, which we dig into further in our full review. But remember – if you're looking for something special in an app, a certain service or other features, every one of our finalists is a great choice and might give you exactly what you're looking for. Be sure to check out the list of top contenders.
More From GOBankingRates:
To discover the Best Certificate of Deposit (CD) accounts, GOBankingRates looked at the top institutions in terms of total assets size that had available published data. To determine rankings GOBankingRates looked at the following factors: (1) total assets as sourced from the FDIC; (2) number of branch locations as sourced from the FDIC; (3) minimum deposit to open an account; (4) 12-month CD APY rate; (5) 60-month CD APY rate, and (5) the average mobile app rating between the android and apple stores. All factors were then scored and combined, with the lowest score being best. Factor (1) was weighted 1.5 times, factor (2) was weighted 2 times, and factors (4) and (5) were weighted 4 times. All data is up to date as of 11/04/2020, rates and fees subject to change.
John Csiszar contributed to the reporting for this article.