How To Open a CD Account With Wells Fargo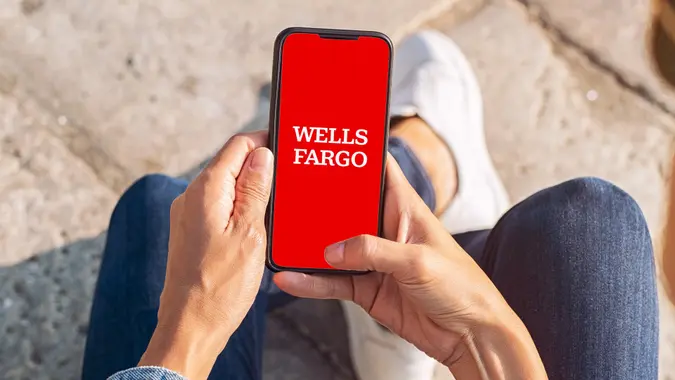 Certificates of deposit, commonly known as CDs, are financial products that pay a fixed interest rate over a set period of time. Wells Fargo offers CDs with daily compounding interest so you can watch your money grow without taking on the risks that come with many other investment options. Read on to learn everything you need to know to open a CD account with Wells Fargo.
About Wells Fargo CDs
Wells Fargo offers a variety of CD products with different term lengths, interest rates and minimum deposit amounts. When you open a CD account, you'll know exactly how much interest your money will earn over the term length, and you're guaranteed your initial deposit as long as you leave it in the CD for the full term.
Term lengths for CD accounts opened online range from three months to one year. If you link an eligible Wells Fargo banking account, you'll earn a Relationship Interest Rate, which is higher than the standard interest rate offered on CDs. 
Wells Fargo offers Special and Standard Fixed Rate CDs. Interest rates vary and are subject to change anytime until you open the CD. Check the Wells Fargo website for the most current rates. 
| | Special Fixed Rate CDs | Standard Fixed Rate CDs |
| --- | --- | --- |
| Term lengths | 7 or 11 months | 3, 6 or 12 months online; up to 120 months in person |
| Interest Rates | More competitive | Less competitive |
| Minimum Deposit | $5,000 | $2,500 |
When your Wells Fargo certificate of deposit matures, you'll have seven calendar days to close your account or make other changes, including:
Changing the account term
Making additional deposits 
Making withdrawals
If you don't make any changes, your CD will automatically renew at the current interest rate. If you withdraw funds from the CD before its maturity date, Wells Fargo will charge an early withdrawal penalty fee, which varies based on the CD's term length and when you make the withdrawal. 
How To Open a Wells Fargo CD Account
You can open a Wells Fargo CD account online or in person at a local bank branch. Opening an account online is quick and convenient, but you'll have a wider selection of terms available if you open an account in person, including terms up to 120 months. 
You can fund a Wells Fargo CD by:
Transferring money from a Wells Fargo account
Transferring money from a non-Wells Fargo account using your account and routing numbers
Using a check or money order
Opening an Account In Person
To open an account in person, visit a local Wells Fargo branch location. You'll need a valid ID, your Social Security number or ITIN, and the funds to open your account. Every Wells Fargo CD has a minimum deposit requirement of either $2,500 or $5,000. You can use the Wells Fargo website to find a nearby branch location and make an appointment to open a CD account in person.
Opening an Account Online
When you open an account online, you'll need the same items as when you visit in person: ID, SSN or ITIN and your money. If you use a check or money order to open an online account, you must mail it in after completing your application. 
To get started, you'll fill out an application on the website. The application includes questions about:
Whether you're opening an individual or joint account
If you're a Wells Fargo banking customer
Information from your driver's license or government-issued ID
Citizenship status
Contact information, including address, phone number and email address
How long you've lived at your present address
Your occupation
Before opening your account, Wells Fargo may order a credit report, but this won't affect your credit score.  If you have questions or need help setting up your online CD account, you can call 1-800-869-3557 to speak to a Wells Fargo agent.
Takeaways
Thanks to its fixed interest rate and set term, a CD lets you earn more interest than you typically would from a traditional savings account but without the risk inherent to investments in the stock market. Wells Fargo lets you pick from different term lengths, so you can find a CD that matches your needs. To open a Wells Fargo CD account, visit your local Wells Fargo branch or open an account online on the Wells Fargo website.
Editorial Note: This content is not provided by any entity covered in this article. Any opinions, analyses, reviews, ratings or recommendations expressed in this article are those of the author alone and have not been reviewed, approved or otherwise endorsed by any entity named in this article.