Here Is the Ideal Number of Banking Accounts You Need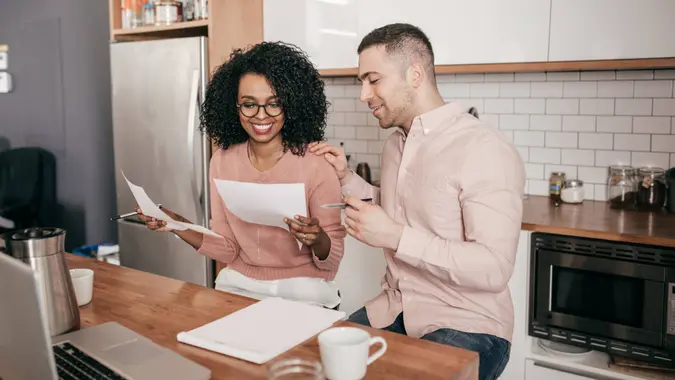 kate_sept2004 / Getty Images
You can have as many bank or credit union accounts as you want, with very few exceptions. GOBankingRates looked at several large financial institutions and found they don't have a limit on the number of accounts a customer can open.
Armed with the information, it's up to you to determine just how many accounts you should have. One? Three? Five? More? The answer depends on your financial goals.
"The precise number of bank accounts you need depends entirely on your situation," said Ken Tumin, the founder of DepositAccounts. "Ideally, everyone should have at least one checking account and one savings account. But some people may need several bank accounts, including multiple savings accounts and possibly more than one checking account."
The Basic Accounts: Checking and Savings
Let's look further at your checking and savings accounts.
Your employer will deposit your paycheck directly into your checking account, and even if you're a gig employee paid via Venmo or another app, you'll need a checking account to transfer that money into. From your checking account, you typically pay your monthly bills electronically or via a traditional check.
Try the 50/30/20 Rule
Financial experts generally recommend following the 50/30/20 rule for budgeting: 50% of your paycheck pays the bills, 30% funds the things you want and 20% goes to savings
Now, with a growing inflation rate, you might not see a way to save 20% of each check. You wouldn't be alone. A January 2023 report from LendingClub shows that 60% of people say they live paycheck to paycheck. Among those earning between $50,000 and $100,000, the number is 66%. Even those earning more than $100,000 report having a tough time financially, with 51% saying they live paycheck to paycheck.
Upgrade Your Checking Account
Build an Emergency Fund
Even if you can't put a big chunk of money into your savings account each month, any amount you can add will help to build your emergency fund.
"Money enters the savings account more reluctantly and inconsistently than in a spending account," said Lyle Solomon, a financial expert and principal attorney at Oak View Law Group in California. "But still, a rainy day fund must be your top priority saving goal. You'll need to open a savings account to start accumulating an emergency fund. You can use this account to save money for unforeseen situations such as automobile damage, health issues and so on. It can be your rainy day fund as well."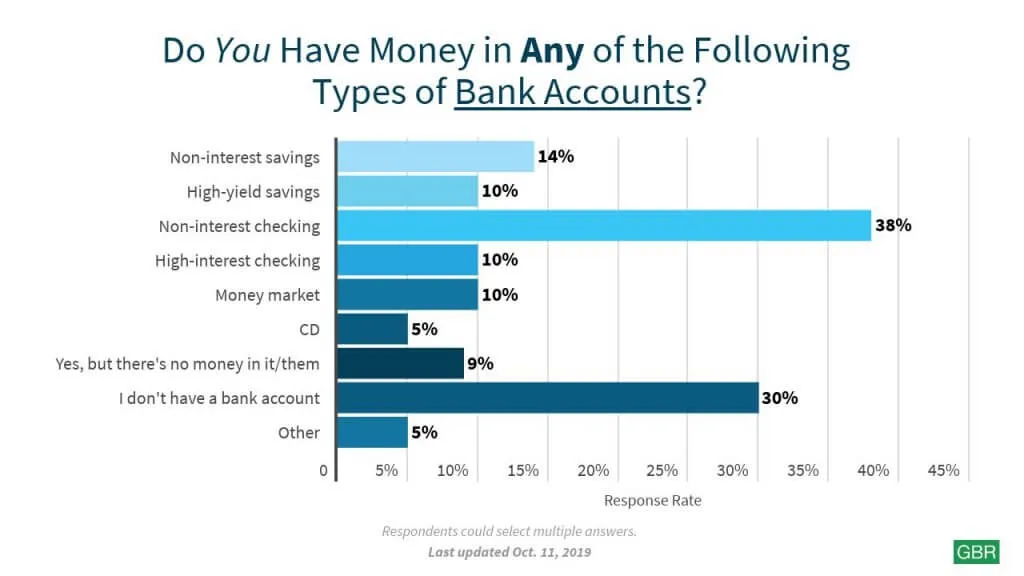 When Does Multiple Checking and Savings Accounts Make Sense?
Having multiple checking accounts or multiple savings accounts might be beneficial to you. Solomon, for one, recommends you should have four accounts: your basic checking account, your rainy day/general savings account, and an extra one of each.
Your second checking account, he said, should be for your non-essential spending money, such as clothing, dining out and entertainment. Get a debit card for the account and when the balance dwindles to zero, your spending is done until you add money.
"The second savings account will help you with your other goals," Solomon said. "You might want to save for buying a car, planning a wedding or relocating."
Upgrade Your Checking Account
Tumin said beyond checking and savings accounts, bank customers could consider opening money market and certificate of deposit accounts. Money market accounts are a type of savings account that offers higher interest rates but could require a larger minimum deposit. CDs are time deposits that limit your access to money in the account, in exchange for higher interest rates.
Multiple Accounts Enable You to Track Different Goals
Perhaps you want to use your accounts to track many different individual goals. For example, you might be saving for a:
Vacation
New home
Remodel
New vehicle
Wedding
If you have only one account, it might be difficult to manage and keep the funds for your goals separate. If you have a savings account for each goal, your bank statements will outline transactions for each "goal account."
Many banks allow you to have one account with multiple "buckets," as Ally Bank calls them. It's kind of like the old method of dividing cash into envelopes, each with a specific use, to save your money.
Managing Your Accounts
Owning multiple bank accounts requires the ability to juggle them to make sure you are maximizing the benefits without piling up fees. Some banks will charge a monthly service charge, for example, if your balance dips below a certain amount. Others might require a monthly direct deposit, or even just a single deposit, to waive service charges.
Set Up Automatic Transfers
With monthly service charges that could reach $10 — or even higher –, it's vital to manage your accounts. Setting automatic transfers to savings accounts from your checking account will bypass the need to remember to make such moves on time.
Upgrade Your Checking Account
"Ask your employer to deposit your entire paycheck in your bills checking account," Solomon said. "You can then do the self-transfers yourself. I would prefer you use an automatic feature for this. You can open as many bank accounts as you like as long as you are confident in your ability to manage them effectively."
Use Different Banks
If you have multiple accounts, especially with large balances, consider opening accounts at different banks to protect your assets.
The Federal Deposit Insurance Corp. provides insurance of $250,000 per depositor, per insured bank, for each ownership category. So, if you have two savings accounts that each exceed that limit, for example, you'll want to keep the money in different banks.
The Bottom Line
The right number of bank accounts for your wallet varies based on your money management strategies. If you want separation between money goals, then you'll want more accounts. If you are more comfortable keeping your funds in one place, you might opt for a single savings account and checking account. As you move forward, watch for fees and be willing to make adjustments along the way.
More on Checking Accounts
Upgrade Your Checking Account
Compare Checking Accounts
Sarah Sharkey and David Navarro contributed to the reporting for this article.
Our in-house research team and on-site financial experts work together to create content that's accurate, impartial, and up to date. We fact-check every single statistic, quote and fact using trusted primary resources to make sure the information we provide is correct. You can learn more about GOBankingRates' processes and standards in our editorial policy.