How Many Bank Accounts Can You Have at One Bank?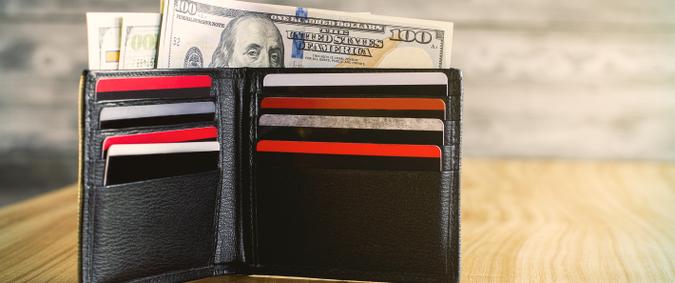 Peshkova / Getty Images/iStockphoto
You can have as many bank or credit union accounts as you want, with very few exceptions. GOBankingRates researched 20 large financial institutions to find out if they have limits on the number of accounts a customer can open — and the prevailing answer is no, you aren't limited to a certain number of bank accounts.
In fact, having multiple checking accounts or multiple savings accounts might be beneficial to you. Consult the following chart to find out where you can open multiple accounts. Find out how having several accounts can benefit you and make sure you find the best bank for your hard-earned money.
How Many Bank Accounts Can You Have at One Bank?
Financial Institution
Maximum Number of Accounts
Ally Bank
No limit
Bank of America
No limit
Bank of Internet USA
No limit
Barclays Bank
25
BB&T Bank
No limit
BMO Harris
No limit
Capital One
25 savings, 50 CD, 3 checking
Chase
No limit
Citibank
No limit
Fifth Third Bank
No limit
Nationwide Bank
No limit
Navy Federal Credit Union
No limit
PNC Bank
No limit
Regions Bank
No limit
Santander Bank
No limit
TD Bank
No limit
U.S. Bank
No limit
Union Bank
No limit
USAA
No limit
Wells Fargo
No limit
Why Multiple Account Ownership Might Be Right for You
You might need multiple accounts for multiple dependents — including your spouse, siblings, children or other family — who need you to co-sign or help them manage their accounts. Consider opening a joint checking account with each person — in addition to your own personal checking account — because the FDIC insures each account and each owner for up to $250,000.
So, if you have $250,000 in one savings account and $100,000 in another account at the same bank, the FDIC insurance would cover only the first $250,000. If you have a joint owner on the second account, however, it would be classified as "different account ownership," and the entire $350,000 would be insured. Opening multiple accounts under different ownership might be the way to protect all of your cash on deposit.
Learn: 6 Benefits of Getting a Joint Bank Account
Multiple Accounts Enable You to Track Different Goals
Perhaps you want to use your accounts to track a number of individual goals. For example, you might be saving for a:
Vacation
New home
Remodel
New vehicle
Wedding
If you have only one account, it might be difficult to manage and keep the funds for your goals separate. If you have a savings account for each goal, your bank statements will outline transactions for each "goal account."
Manage Your Funds Better With Multiple Accounts
Say you serve as treasurer or fund manager for more than one club, group or organization. You could significantly simplify managing the funds by having a designated checking account for each organization you're involved with, particularly if you set them up with online banking and have 24/7 access to them.
Find Out: How Can I Find the Best Bank?
How Many Bank Accounts Should I Have?
Now that you know you're generally allowed to have as many accounts as you want, you might wonder how many bank accounts you should have. The quick answer is: as many as you need.
Before you decide on how many you need, though, consider the downsides of having multiple accounts. If any of these reasons is a deal breaker, you might need to stick with just one account:
You might have to pay fees on each account.
Your accounts will be subject to ChexSystems reports.
Each account will require tracking.
The first downside is the most important. If each account comes with fees for services, checks, or minimum balances, it could add up to quite a bit. Consider how many fees you can handle before opening multiple accounts.
Related: Choose the Right Bank Account for You
Although managing your individual goals might be more easier if you have multiple accounts, remember that keeping track of a number of accounts can be confusing, particularly if the accounts are at different financial institutions. It also might be challenging to list all your accounts on applications for loans, leasing or government programs. Decide how you will keep your accounts organized before opening them.
How ChexSystems Reports Affect People With Multiple Accounts
Although the number of asset and credit accounts you have doesn't directly affect your credit score, how you manage multiple bank accounts could affect your credit score. A ChexSystems report, which banks use to evaluate potential customers, might identify non-sufficient funds mistakes you made — and neglected to pay for — on more than one account, which could prevent you from being approved for a new account at another bank or credit union.
Up Next: 13 Banks Offering Free Checking With No Minimum Balance
Editorial Note: This content is not provided or commissioned by the bank advertiser. Opinions expressed here are author's alone, not those of the bank advertiser, and have not been reviewed, approved or otherwise endorsed by the bank advertiser. This site may be compensated through the bank advertiser Affiliate Program.
Nationwide, Nationwide Bank, the Nationwide N and Eagle and Nationwide is on your side are service marks of Nationwide Mutual Insurance Company. Member FDIC.