What Is a Business Money Market Account?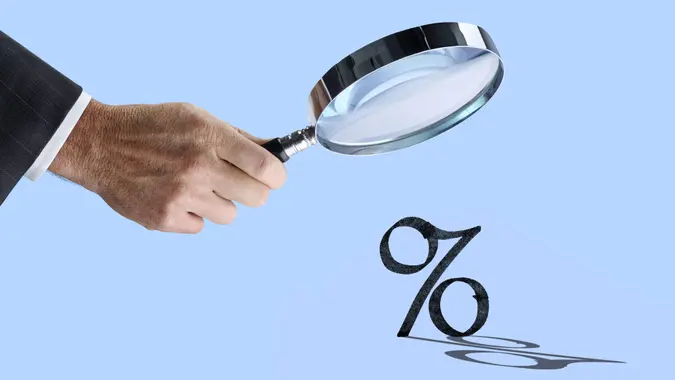 DNY59 / iStock.com
Of all the banking options available to small business owners, a business money market account is one of the most valuable financial tools available to maximize cash flow. Money market account rates are expected to climb in the next year, and business owners can benefit from those rising interest rates to bolster returns on working capital. Learn how a money market account works, how to choose the right account and how business money market accounts compare with other financial options. 
Business Money Market Accounts Explained 
A business money market account combines the best features of savings and checking accounts, often offering a variable high-yield interest rate with debit card and check-writing privileges to cover purchases. 
Money market accounts allow business owners to grow their money faster than a basic savings account, without the insecurity of traditional investment accounts. The FDIC insures most accounts up to $250,000 per depositor, protecting funds if the bank fails. 
While money market accounts can provide more liquidity than traditional savings accounts, they are not best for everyday purchases: business owners are often limited to a specific number of transactions per statement cycle before incurring a fee. 
It's worth noting that the bank's depositors fund money market accounts. The benefits and restrictions on a particular money market account vary from bank to bank. 
Advantages of Opening a Business Money Market Account
The IRS recommends that small business owners keep a separate business account, such as a money market account, for tax purposes and the protection of the owner's personal assets from legal liability. Other advantages of a money market account are detailed below. 
Good Interest Rates
Money market accounts typically have better interest rates than traditional savings accounts, allowing businesses to grow their money more quickly. These accounts also offer easier access to cash than a savings account.
Flexibility 
Businesses with multiple accounts in the same bank, such as personal savings and checking, can quickly transfer money in and out of a money market account, unlike accounts with more restrictions, like certificates of deposit. Linking a debit card to the account allows owners to pay for occasional purchases and bills.
Liquidity
Unlike other accounts such as CDs, money market accounts have a high level of liquidity because owners can withdraw funds as they wish. Account-holders may access cash through ATM withdrawal, check or electronic transfer, depending on the financial institution — but many banks have limits on how many transactions can be made in a month without a fee, so it's important to check the terms of specific accounts.  
Safety
Account security is upheld at an FDIC-insured financial institution. Funds up to $250,000 are covered if the bank fails, giving account holders peace of mind that their money is safe. Many banks also offer account security options such as two-factor identification to help prevent fraud.
Other Features
Additionally, many business money market accounts offer more valuable features that vary depending on the financial institution:
Waived monthly fee when maintaining a minimum balance
Access to small-business banking specialists
ATM access
Daily interest rate accrual and monthly payouts
Special interest rate bonuses for meeting pre-specified criteria
Increased number of free monthly transactions
Free or discounted checks
Debit or credit cards
Lastly, money market accounts allow business owners to make a certain number of withdrawals or debit card purchases without a penalty. For instance, banks often charge at least a $25.00 penalty when the owner withdraws funds from a CD before its maturity date.
How Business Money Market Accounts Work
A money market account works in a similar fashion to any other standard savings account, where the owner makes deposits as desired. Although some accounts vary on schedule, interest on the account balance is generally compounded daily and paid monthly. Owners can access the money whenever the need arises without facing a penalty, within the terms of their account. 
While business owners can open up accounts at physical banks and credit unions, money market accounts from online banks may have higher rates because these institutions have fewer expenses than physical locations.  
Transaction Limits 
Account holders were once limited to six electronic transfers or withdrawals per month because of Regulation D. However, the Federal Reserve relaxed this rule in April 2020 due to the financial difficulties caused by the COVID-19 health pandemic. Banks can now choose whether they want to enforce the transaction stipulation or not.
The following transactions are no longer limited: 
Debit card purchases
Business checks
Electronic transfers
Account-holders should make sure that they understand their bank's current Regulation D position. 
Business Money Market Accounts vs. Money Market Funds 
While money market accounts allow users to earn interest, money market funds — a type of mutual fund — are investment funds purchased through brokers. Below is a breakdown of the differences between a money market account and a money market fund.
Requirements for Opening
Money Market Account: Accounts are opened through an online or brick-and-mortar bank or credit union. 

Opening deposit requirements vary by bank, but some have high minimum deposits.

Money Market Fund: Funds are opened through a brokerage firm.

Usually low minimum purchase requirements.
Access To Funds
Money Market Account: Checks and debit/ATM cards are often available, depending on the financial institution.

The federal government does not limit the number of transactions per month, but banks may charge a fee for more than six transactions.

Money Market Fund: Checks are not available and debit/ATM cards are not often available.

Unlimited transactions and withdrawals.
Interest Rates
Money Market Account: Interest rates vary depending on the financial institution.
Money Market Fund: Rates are often higher than money market accounts, but fluctuate in value with the market.
Account Costs 
Money Market Account: Some banks or credit unions charge fees.
Money Market Fund: Brokers typically charge fees.
FDIC Guarantee
Money Market Account: FDIC-insured up to $250,000 per depositor, depending on the financial institution.
Money Market Fund: No FDIC guarantee, but is considered low-risk.
Business owners may wish to start with a money market account and then add a market fund as their businesses grow and their needs evolve. 
Good To Know

Money market funds hold securities portfolios and generate losses or gains based on market factors. They also have securities like U.S. Treasury bonds, corporate bonds and other short-term, low-risk investments.
Other Alternatives to Money Market Accounts
If neither a money market account nor a money market fund is a good option, another savings product may meet a company's financial needs. Below are some alternatives to consider: 
CDs
CDs hold money for a predetermined time in return for a high-interest rate. While CD interest rates are fixed, certain money market accounts have variable rates over time.
Unlike money market accounts, CDs come with withdrawal penalties if the owner withdraws funds before the maturity date. However, money market accounts typically come with monthly maintenance fees, quickly reducing interest earnings, while CDs usually don't have these maintenance fees.
CD terms vary depending on the financial institution and the type of account. For example, some accounts have terms as little as 30 days, while others are ten years or more.  Typically, longer periods come with higher interest rates. However, some banks offer high promotional rates for new customers on CD accounts for short terms.
Businesses can withdraw their money and the earned interest once the CD matures. Some financial institutions automatically renew the CD term if the owner doesn't close the account or make a withdrawal.
Treasury Bills
Treasury bills are debt investment products preferred by many business owners because of their versatility. Several types of bills are considered treasury bills, including as bonds and notes.
Depending on the bond, maturity terms range from one month to 30 years. Interest is paid annually or at the time of maturity. While these bills typically come with lower yields than a money market account, they are secure because the government backs them. 
Treasury bills are a good investment because of their security and liquidity. When business owners purchase a bill, they must hold it at least 45 days before selling it. Of course, individuals who keep the security well beyond its maturity date earn more. 
How To Open a Money Market Account
Once a small business owner has weighed all factors involved in their financial security and liquidity decision, the next step is researching where to open an account.
Considerations for Choosing a Bank
Business owners should consider the following: 
Interest rates: This is one of the most crucial aspects to consider as any business owner will want the highest APY they can find. 
Fees: Business owners should compare and contrast each financial institution's fees, including monthly maintenance and excessive transaction fees.
Minimum requirements: Most financial institutions have minimum balance and deposit requirements, with some requiring a first deposit of up to $25,000. Therefore, choosing a bank with low minimums will make it easier to maintain the account and generate net income.
Customer service: A financial institution with many branches and readily available customer service representatives provides optimal monetary advice.
Digital banking features: Some online and mobile banking features may be more important than others, depending on the owners' needs. While some prefer easy remote deposits, others want an intuitive mobile application.
If your financial institution requires a minimum deposit, you must make that transaction when you open the account. Some banks require you to make the deposit in person, while many will allow you to make an electronic transfer from another financial institution. You need to provide your new bank with your old banking account information to finish the transfer.
Steps to Opening an Account
The following information and documents are necessary to streamline the account-opening process:
Name of business
Mailing address
Proof of identity, such as a driver's license or passport
Federal tax ID number
Business name filing documents, such as a trade name certificate or limited liability partnership agreement showing the business and owner's names
Business organizing document, such as a certificate of limited partnership showing the business name and names of partners, and filed with and certified by a state official
Depending on the bank of choice, business owners may be able to open an account online. The general steps to opening an account online and in-person are the same, though they may vary by financial institution.
Opening an Account

Present the required documents personally at the bank or via secure email.
Select the business bank money market account from the available account-type choices.
Ask about any specific promotions or offers for new customers.
Request a business debit or credit card to link to the account. 
Read and understand all of the documentation regarding the business money market account.
Account holders may need to complete additional verifications if linking the new account to an existing account at another bank or credit union.  For example, the financial institution may make a test deposit in the new account to verify the external account's information. Account holders may need to verify the deposits before the verification process is complete. 
Finally, account holders may have a waiting period before accessing the funds from their initial deposit. 
Money Market Accounts: A Good Option for Many Businesses 
How and where a business owner keeps their money comes down to what makes the most sense for their business. One reason a business owner may choose not to open a business money market account is if their bank offers a comparable account with higher interest rates and minimal to no restrictions on transactions.
Money market accounts are helpful to expanding businesses and operations because of their higher interest rates, debit and check-writing privileges, ability to be linked with other accounts within the same bank and ability to withdraw cash.
Our in-house research team and on-site financial experts work together to create content that's accurate, impartial, and up to date. We fact-check every single statistic, quote and fact using trusted primary resources to make sure the information we provide is correct. You can learn more about GOBankingRates' processes and standards in our editorial policy.