5 Best Prepaid Debit Cards of 2022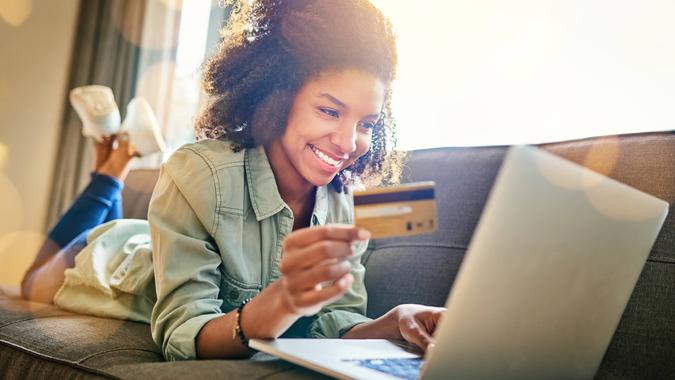 PeopleImages / Getty Images
Prepaid debit cards are an alternative way to access and spend money by using a physical card, mobile app, website or electronic payment. The best prepaid debit cards offer features that are comparable to a full-service checking account.
Visiting a physical bank branch for basic banking services can be time-consuming, inconvenient and expensive. For people looking to simplify the banking process and possibly save some money on fees, or for working Americans who don't have an established banking relationship, prepaid debit cards can be the ideal solution.
What Are the Best Prepaid Debit Cards?
There are many types of prepaid debit cards, all with their own unique advantages and disadvantages. Keep reading to find out which are the best.
Best Overall: Bluebird American Express Prepaid Debit Account
While no one card can be perfect for every customer, GOBankingRates has determined that the Bluebird Prepaid Debit account is the best overall. Bluebird improves on American Express Serve prepaid debit cards by cutting out the monthly fees.
What makes this prepaid card the best overall winner is that it includes high-quality features that you'd expect from a traditional checking account. Cardholders can even write paper checks and have access to a linked savings account — all for free.
Earn More Perks From Your Credit Card
Advantages:
Virtually all features are free
Offers features that make it the closest prepaid debit card to an actual checking account, including online bill pay
Fully integrated with Walmart MoneyCenter
Disadvantages: American Express cards aren't accepted everywhere.
Card Purchase Fee: Up to $5 at retail locations; $0 if purchased online
Monthly Fee: None
Reload Fee: No fee from American Express; retailers may charge up to $3.95
Reload Methods: 
Cash reload at Walmart stores
Debit card transfers
Direct deposit
Mobile check deposit
ATM Fees: Free at all MoneyPass ATMs; $2.50 at non-MoneyPass locations
Best for Cash Rewards: Netspend Visa Prepaid Card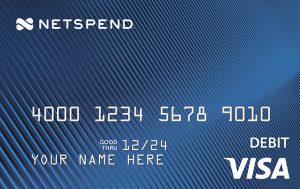 Most people have heard of cash-back credit cards, but did you know that some of the best prepaid debit cards offer cash rewards as well? When it comes to cash rewards, the Netspend Visa Prepaid Card is the best.
Advantages: 
There is a good variety of reload options.
It gives cardholders easy access to their money through the website or smartphone app.
It offers an optional savings account and budgeting tools.
Disadvantages: Fees add up. Customers need to read the cardholder agreement for important cost details.
Earn More Perks From Your Credit Card
Card Purchase Fee: Free if bought online; up to $9.95 at retailers
Monthly Fee: Between $5 and $9.95 per month or $1.50 per transaction, depending on the plan
Reload Fee:
$3.95 at Netspend locations
Mobile check deposit (standard): None
Mobile check deposit of government or payroll checks with a preprinted signature (expedited): Greater of 2% of check amount or $5
All other accepted mobile check deposits (expedited): Greater of 5% of check amount or $5
Reload Method:
Direct deposit
Mobile check load
Cash deposit at participating Netspend locations
ATM Fees: $2.50 per withdrawal
Best for Direct Deposits: Brink's Money Prepaid Mastercard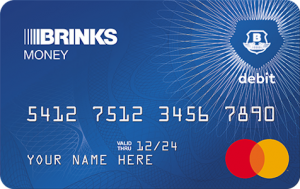 Brink's Money is the best option for cardholders who plan to use direct deposit. If cardholders opt to have payroll checks electronically deposited into their Brink's Money prepaid debit card, they can have access to their cash up to two days earlier.
Advantages:
Brink's Money comes with a state-of-the-art mobile app that enables quick mobile check funding.
It features a robust, customizable rewards program that includes generous cash back.
Disadvantages:
Pay a monthly subscription plan of $5 or $9.95 per month or pay $1.50 for each card transaction.
If you lose your card, Brink's will charge $9.95 to replace it.
Card Purchase Fee: None if you apply online; $2.95 at participating retailers
Monthly Fee: $5 to $9.95 per month
Reload Fee: $3.95 for cash reloads; greater of 2% of total amount or $5 for check reloads
ATM Fee: $2.50 at domestic ATMs
Best for ATM Withdrawal: Card.com Prepaid Visa Card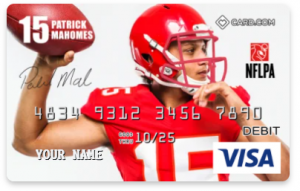 Having access to a large selection of conveniently located ATMs without having to pay fees is a huge benefit. The Card.com Prepaid Visa gives nationwide ATM access through the extensive MoneyPass network of ATMs.
Advantages: 
Useful online banking tools make it simple to check your balance, transfer money and find local ATMs.
By enrolling in direct deposit, you'll have quick access to your paycheck.
Disadvantages: Excess fees can really add up. For instance, a $9.95 maintenance fee applies if you don't deposit $1,000 or more per month. Plus, you can incur a reload fee of up to $5.95. Setting up direct deposit can help lower some of these costs.
Card Purchase Fee: None
Monthly Fee: $9.95 per month for cardholders who deposit less than $1,000 per month
Reload Fee: Up to $5.95 per reload
Reload Methods:
Bank transfers
Cash reloads through Green Dot Reload or MoneyPak locations
Direct deposit
Mobile check deposit
Virtual wallet transfers using PayPal or Google Wallet
ATM Fees: Free at MoneyPass ATMs; $2.95 out of network
Best for Kids: FamZoo Prepaid Card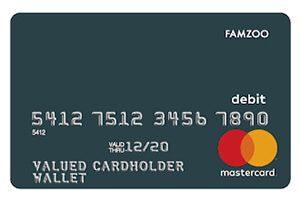 There's no better way to teach kids about money and budgeting than by loading their allowance onto their own kid-friendly FamZoo prepaid debit card.
Advantages:
You can track up to four cards with the well-designed app or website.
Parents can check card balances, get text and email alerts about spending activity, send each child an allowance and even pay them interest.
Kids learn more about financial literacy by viewing helpful infographics that let them set and track their savings goals.
Disadvantages: Fees increase with the number of cards issued.
Card Purchase Fee: None
Monthly Fee: $5.99 per month or one-time payment of $30 for 12 months
Reload Fee: Free for most methods or $4 to $6 at participating retailers
Reload Methods: 
Bank transfer
Cash top-ups at retailers
Popmoney
Direct deposit
Apple Pay, PayPal, Cash App
ATM Fees: $0 from any of the 33,000 MoneyPass ATMs
Takeaway

Prepaid debit cards are a good alternative to a basic checking account but have other uses. Give them to kids to carry instead of cash or set them up for special spending, such as a Christmas fund. The important part is to read the fine print; even the best prepaid cards come with several fees you should look out for. As long as you are aware of the costs and know when and how to avoid the extra charges, a prepaid debit card could have its place in your wallet.
FAQ on Prepaid Debit Cards
Here are some of the most common questions about prepaid debit cards.
What is a prepaid debit card?

Prepaid debit cards are not bank accounts, although they can provide many of the same functions. They are issued by financial institutions like American Express, Mastercard and Visa, and they provide cardholders with essential banking services.

How is a prepaid debit card different from a regular debit card?

Unlike a debit card issued by your bank, a prepaid debit card is not linked to a checking or savings account. Prepaid debit cards are not necessarily associated with your primary bank at all. Instead, you load funds onto the card and use it the same way you would use any credit card.

Where do I get a prepaid debit card?

Prepaid debit cards can be obtained online directly from the institutions that issue them. They can also be purchased at participating retailers, such as Walmart and Target.

What should I look for in a prepaid debit card?

If you are considering a prepaid debit card, look for one that offers widespread acceptance. Check to be sure that it's easy to load and reload with funds. Compare fees for such services as direct deposit, mobile check deposit and ATM use. Be sure to read a card's terms of service agreement before applying
Information on accounts and fees is accurate as of Jan. 10, 2022.
GOBankingRates is a personal finance and consumer interest rate website owned by ConsumerTrack Inc., an online marketing company serving top-tier banks, credit unions and other financial services organizations. Some companies mentioned in this article might be clients of ConsumerTrack Inc., which serves more than 100 national, local and online financial institutions. Rankings and roundups are completely objective, and no institution, client or otherwise, paid for inclusion or specific placement. Any opinions, analyses, reviews or recommendations expressed in this article are those of the author alone and have not been reviewed, approved or otherwise endorsed by the companies included in the article. All fees and rates are subject to change at the issuers' discretion. Some interest rates might be short-term or promotional offers only, and it is possible additional terms and conditions must be met to obtain the interest rates listed. Rates and availability might vary by region. Verify terms and conditions before opening an account.
GOBankingRates bases its assessment of "best" and "top" products on the above-stated parameters to create a baseline for comparison. This assessment is an approximation of "best" and "top" designed to help consumers find products that might be appropriate for them. There could be other options available as well. Consumers should consider various options appropriate for their circumstances.
This article has been updated with additional reporting since its original publication.
Editorial Note: This content is not provided by American Express. Any opinions, analyses, reviews or recommendations expressed in this article are those of the author's alone and have not been endorsed by American Express.