13 Best Debit Cards for Kids and Teens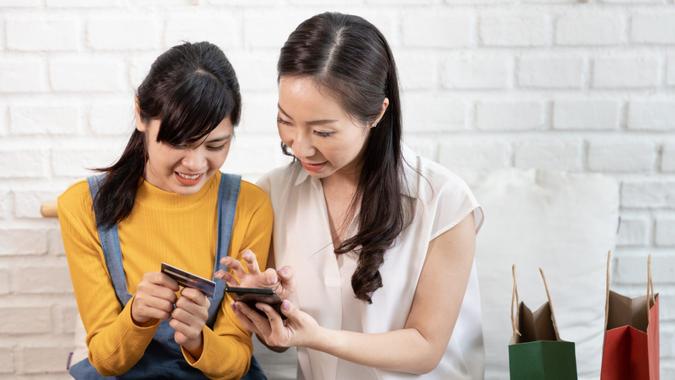 x-reflexnaja / Getty Images/iStockphoto
Getting your child a debit card is a great way to teach them about money management at a young age, but choosing the best debit card for kids can be an arduous task. There are several key features you may want to consider. Making sure you get low fees and access to parental controls for reloading funds and monitoring spending activity is crucial.
When shopping for a card, you have two options: a prepaid debit card or a traditional debit card linked to a checking account. It is essential to understand the difference before getting a debit card for your kid.
Best Debit Cards for Kids and Teens
There are plenty of cards to choose from when considering options for kids or teens. Keep reading to learn more about the best debit cards you can get for your child.
1. Greenlight Debit Card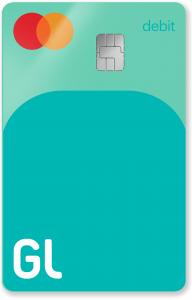 The Greenlight debit card is one of the most popular debit cards for kids, and it can help teach them how to spend money, save and invest. The card offers parental controls and sends you notifications every time your kid uses the card. Plus, it doesn't have any minimum or maximum age requirements.
Earn Perks With A New Checking Account
Greenlight lets you create chore lists that your child can work on to earn money. You can also set weekly or monthly allowance deposits if you prefer to give your children a set amount.
There are three different plans you can choose from — subscriptions start at $4.99 per month, and all three options include debit cards for up to five kids. Depending on the plan, users can earn 1% cash back on purchases and up to 2% interest per year.
2. FamZoo Prepaid Card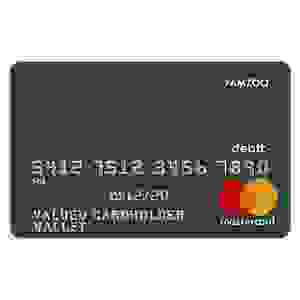 The FamZoo app and prepaid card give your children the opportunity to learn how to manage money. You can load the cards anytime, albeit for a fee for instant options like cash or digital wallet transfers, and track all the activity on the cards digitally. You can also set up payments for chores, create automatic allowances and pay your kids interest on their savings.
Earn Perks With A New Checking Account
With FamZoo, both the kids and parents can monitor spending through a shared dashboard. It's open for kids of all ages and it offers a free one-month trial. Once the trial expires, the subscription starts at $5.99 per month, but you can save on a subscription by paying in advance.
3. Gohenry Debit Card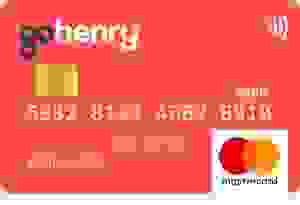 The Gohenry debit card is designed for kids ages 6 to 18, but it's best for parents who want to teach their children smart money management skills. The Gohenry app lets you take control by loading your child's card and setting spending rules.
You can also set tasks for your child to complete to earn money and other perks. Whenever your kid spends, you get real-time notifications. Additionally, you can decide where they get to use the card. Furthermore, kids can spend and withdraw money overseas for free, split checks with friends and donate to Boys and Girls Clubs of America. In-app "money missions" teach kids money skills that meet the K-12 Personal Finance Education National Standards.
Earn Perks With A New Checking Account
Gohenry has a free one-month trial. After that, an account costs $3.99 per month per child.
4. Copper Banking Debit Card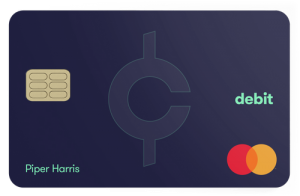 Copper Banking debit cards are perfect for helping teens to learn financial literacy. The app offers interactive quizzes on money management, spending habits and saving. With Copper, your child can access financial tools and other resources they need to make intelligent financial decisions.
As their parent, you can set up automatic money transfers and track their spending in real time. Teens can use the Copper debit card online and in person anywhere that accepts Mastercard.
Copper doesn't charge monthly fees, overdraft fees or ATM fees and has no minimum balance requirement. Banking services are provided through Evolve Bank & Trust.
5. BusyKid Visa Prepaid Spend Card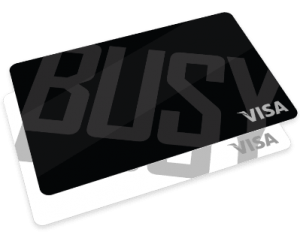 BusyKid Visa Prepaid Spend debit card is the best choice for parents looking for an app that goes beyond good money habits. The BusyKid app uses a chore-based system where your kids can earn real money for completing chores. They can also learn to save, spend, donate and invest any earned allowances.
BusyKid costs $3.99 per month or $38.99 per year for up to five cards. 
6. Jassby Virtual Debit Card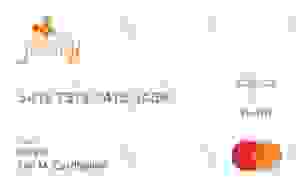 The Jassby Virtual Debit Card for kids stands apart since it has no monthly fee and a very user-friendly app. This card is best for families with multiple kids since parents take complete control in managing spending through Jassby's Family Finances app. You can also assign your children chores and activities that can earn them money.
With Jassby, your child can also make contactless payments and earn rewards.
7. Jelli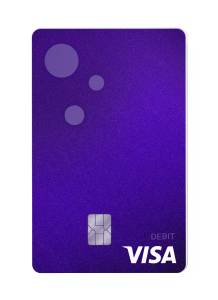 Jelli is a no-fee, no-minimum account that helps teens age 14 and up budget their money. In addition to earning cash back on qualified purchases with their JelliCard, your kids can set up JelliJars to automatically divide deposits between spending and saving categories they define. Your family can share JelliJars to send payments to each other. Because the Jelli account is a bank account, not just a spending card, funds are FDIC insured, and you get zero-liability coverage from Visa.
8. Mazoola Virtual Debit Card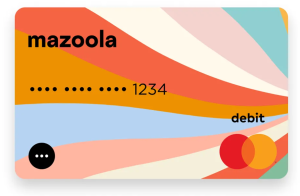 The Mazoola virtual debit card is a free debit card for kids since it has no fees. It offers basic features such as automatic allowances and the ability to set savings goals, make peer-to-peer payments and even set chores. The Mazoola app makes it easy for you to track your kids' spending and is compliant with the Children's Online Privacy Protection Act.
9. Till Debit Card
Till Financial offers a family banking platform specifically designed to help kids become savvy spenders. It offers parents several ways to contribute to the account and even share access with other family members. Parents can also set conditions for spending and repayment by creating an agreement in the app. Till does not charge any fees.
10. Chase First Banking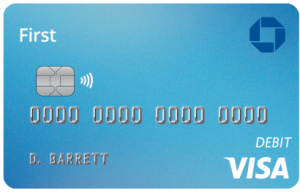 Chase First Banking is a debit card intended for ages 6 to 17. To open an account, you need to be a Chase customer. With Chase First Banking, your kids can learn how to spend, save and earn with their very own card.
As a parent, you can monitor and control your child's spending and help them build good money habits. You can also assign chores, manage allowances and set up multiple saving goals. Chase First Banking has no monthly service fee, and there's no charge to withdraw money from Chase ATMs.
11. Alliant Credit Union Teen Checking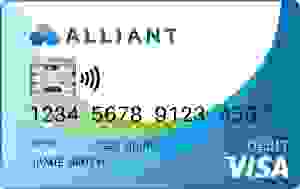 Alliant's free checking account for teens is geared to kids ages 13 to 17. The checking account offers one of the best debit cards for helping kids to learn responsible financial habits without overspending.
The account is jointly owned by the parent, who must be an Alliant Credit Union member, and the teen. Teens can earn up to 0.25% annual percentage yield with easy eligibility criteria like opting in to e-statements and receiving one electronic deposit per month, and there are no monthly fees or account minimums. Alliant offers over 80,000 fee-free ATMs and up to $20 per month in ATM rebates.
12. Capital One Money Teen Checking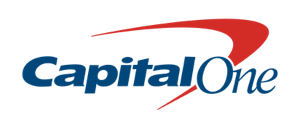 Money Teen Checking is Capital One's free account for kids ages 8 and older. It comes with a debit card and a mobile app to help your children learn about money management.
Kids can earn a 0.10% interest rate on checking account balances. They can also access their money at any of more than 70,000 fee-free ATMs nationwide. There are no monthly fees or minimum balance requirements with this account. Parents can link the Money account to any bank account, even at banks other than Capital One.
13. Current Visa Debit Card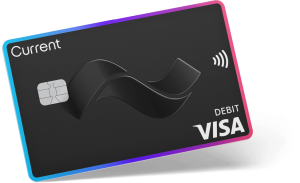 Current offers a banking option designed for families. The app provides total parental control while still giving your teen the freedom to spend, save and manage money. With Current, your teen can make purchases, set savings goals, transfer money and even donate to charity. There's no minimum balance requirement or activation fee, but Current does charge $36 per teen per year.
Takeaway

Choosing the best debit card for kids can be overwhelming, but the above list is a great place to start your search. Depending on your needs and those of your kids, your choice may vary from another person's. When shopping for a debit card for your child, decide on the features you want — such as no monthly fees or minimum balance for the associated checking account — to help you find the best option for you and your family.
Daria Uhlig contributed to the reporting for this article.
Information is accurate as of Jan. 16, 2022.
GOBankingRates is a personal finance and consumer interest rate website owned by ConsumerTrack Inc., an online marketing company serving top-tier banks, credit unions and other financial services organizations. Some companies mentioned in this article might be clients of ConsumerTrack Inc., which serves more than 100 national, local and online financial institutions. Rankings and roundups are completely objective, and no institution, client or otherwise, paid for inclusion or specific placement. Any opinions, analyses, reviews or recommendations expressed in this article are those of the author alone and have not been reviewed, approved or otherwise endorsed by the companies included in the article. All fees and rates are subject to change at the issuers' discretion. Some interest rates might be short-term or promotional offers only, and it is possible additional terms and conditions must be met to obtain the interest rates listed. Rates and availability might vary by region. Verify terms and conditions before opening an account.
GOBankingRates bases its assessment of "best" and "top" products on the above-stated parameters to create a baseline for comparison. This assessment is an approximation of "best" and "top" designed to help consumers find products that might be appropriate for them. There could be other options available as well. Consumers should consider various options appropriate for their circumstances.
Editorial Note: This content is not provided or commissioned by the bank advertiser. Opinions expressed here are author's alone, not those of the bank advertiser, and have not been reviewed, approved or otherwise endorsed by the bank advertiser. This site may be compensated through the bank advertiser Affiliate Program.