Cryptocurrency Glossary: Defining the Terms of the Hot Topic

7 min Read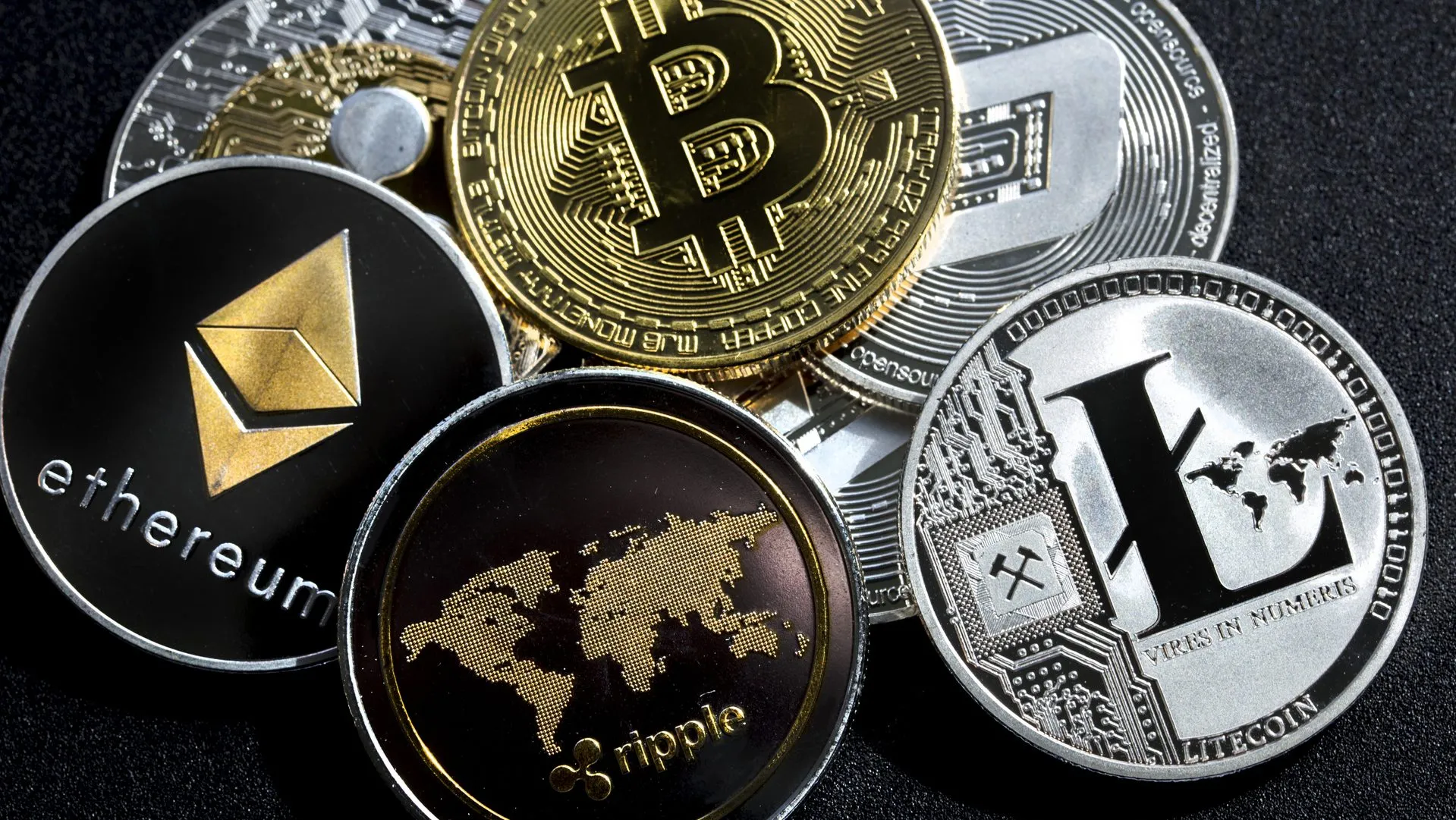 Cryptocurrency was the single hottest investment story of the 2010s. Through most of the 2000s, it didn't exist. Now, it's hard to get through a single week without a new digital currency making headlines. With Bitcoin now trading around $50,000 per coin, Coinbase having gone public in April, and Ethereum minting new millionaires as this article is being written, you're certainly not alone if you're considering getting in on the action. 
See: All You Need To Know About the Economy and Your Money
The problem is, cryptocurrency is complex and unfamiliar — if you want to succeed, you should expect a steep learning curve. The first thing you'll want to do is learn the language. To help you wrap your mind around the strange jargon that makes the Bitcoin world spin, GOBankingRates created a glossary to serve as a primer to get you started on your path to crypto fluency. 
Support Small Biz: Don't Miss Out on Nominating Your Favorite Small Business To Be Featured on GOBankingRates — Ends May 31
These are only the most basic crypto-101 terms — it's up to you to expand on this primer by boosting your Bitcoin lexicon as you go.
Last updated: May 17, 2021
Altcoin
Bitcoin was the original cryptocurrency and it remains the most famous, most widely accepted, most trusted, and most heavily traded cryptocurrency in the world. It's so big, in fact, that all other cryptocurrencies are known collectively as "altcoin." Altcoins have risen and fallen in the highly volatile crypto market, but the hottest of them all right now is Ethereum, which leaped from $176 per coin to $4,000 in the last year. Binance Coin, Cardano, Tether and Dogecoin are some of the other big ones.
Read More: What Are Altcoins — and Are the Potential Rewards Worth the Risks?
Blockchain
Blockchain is the decentralized and encrypted digital framework that makes cryptocurrency possible. It's defined as "a system in which a record of transactions made in Bitcoin or another cryptocurrency are maintained across several computers that are linked in a peer-to-peer network." It's based on what's called distributed ledger technology, which makes it impossible to alter a digital history while also providing transparency to anyone with access. 
BuiltIn makes a good analogy that anyone who works out of Google Drive will understand. Blockchain is similar to a read-only Google Doc that can be viewed simultaneously — but not altered — by anyone with access instead of each person having to download it independently.
Learn: What Is Chainlink and Why Is It Important in the World of Cryptocurrency?
Coinbase
With cryptocurrencies that can be mined, coinbase describes the transaction inside a block that compensates the person who mined that block. The reward comes in the form of coins generated from scratch. 
Coinbase with a capital C is important because it's the name of the largest cryptocurrency exchange in America by volume. Coinbase made history in April when it became the first such exchange to go public, an enormous milestone for cryptocurrency in general. It now trades on the Nasdaq.
Fork
A fork occurs when a digital currency makes changes to its protocols. Periodically, developers conduct updates that result in forks. This doesn't impact the average coin holder — unless it's a hard fork. Hard forks are protocol changes that are so radical they create entirely new blockchains, which are incompatible with pre-fork blocks. Bitcoin Cash emerged through a hard fork in the original Bitcoin blockchain. Eventually, a new hard fork forced Bitcoin Cash to split off into two new blockchains.
Read: Ethereum Price Surge — All You Need To Know To Decide If It's Worth the Investment
Initial Coin Offering
Just as companies raise money through initial public offerings (IPOs) when making the move from being privately held to publicly traded, startups can make their own fundraising debuts through initial coin offerings, or ICOs. With ICOs, startups — usually in a space dealing with cryptocurrency, blockchain, or some related technology — trade tokens for cold, hard investor cash. Sometimes those tokens function like currency — at least within the startup's ecosystem — but other times, they simply represent a stake in the company.
Mining
Cryptocurrency miners develop and maintain critical components of blockchain ledgers. When successful, their work leads to the creation of new coins, which they receive as a reward for their efforts. It is not free money. Mining is extremely complex and tedious work that only rarely delivers a payoff. It requires highly sophisticated computers and gobbles up a huge amount of energy. Thanks to the widespread availability of cheap electricity there, most crypto mining takes place in China.
Did You Know: Just How Rich Are Elon Musk, Donald Trump and These Other Big Names?
NFTs
NFT stands for "non-fungible token." They've been trending hard throughout the new year as NFTs continue to lure celebrity investors, sell for small fortunes at auction, and confuse everyone who isn't in the know. They're similar to cryptocurrency in that they're recorded on decentralized blockchains, but they're not mined and one is never equal in value to another, the way Bitcoins or dollars are — that's what "non-fungible" means. They're digital representations of things like images, gifs, avatars, and playlists. By converting those things into NFTs and registering them on a blockchain, creators can protect their ownership rights while still distributing their creations to the public.
The Hype Around NFTs: What Are They? And How Pricey Do They Get?
Proof of Stake
Proof of stake is a consensus mechanism that blockchains use to grant permission to validate or mine cryptocurrency based on how many coins the miner already has. It's an important safety regulation in the mining world. The more coins a miner already has the more mining authority that miner gets. The idea is that miners who have a stake in the game will be less likely to launch an attack on a network.
Bitcoin Cash (BCH): How's It Differ From Bitcoin and What's It Worth?
Satoshi Nakamoto
In one of the greatest mysteries in the history of money, the person or people who invented Bitcoin in 2008 remains completely anonymous to this day. Whoever it is goes by the name Satoshi Nakamoto. Since Satoshi is traditionally a male name in Japan, many people refer to Satoshi Nakamoto as "he," but he could just as easily be a she or a they. There's also no way of knowing if he/she/they is Japanese. Satoshi Nakamoto is the founding father of Bitcoin, and it's believed that he/she/they conducted enough early mining to now have 1 million Bitcoins. If true, Satoshi Nakamoto's creation would have netted him/her/they $50 billion today.
Get Started: How To Invest In Cryptocurrency
Wallet
If you're considering dabbling in cryptocurrency, you're going to need a wallet to keep all that invisible money. Crypto wallets hold cryptocurrency the same way digital wallets like Apple Pay and Google Pay hold regular digital currency. The difference is that regular digital wallets are a convenience. Crypto wallets, on the other hand, are not optional. If you want to receive, send, possess, and spend Bitcoins and altcoins, you have to have a digital wallet. They can come in the form of software like Exodus or physical wallets like Ledger Nano X.
Whale
If you're making a move into Bitcoin, you should aspire to one day become a whale. These are the super high rollers who have at least 1,000 Bitcoins in their wallets — the 1% of the Bitcoin world. Trading at roughly $50,000 per coin, 1,000 Bitcoin is $50 million — but some whales hold billions of dollars worth of BTC. It's believed that 1,000 Bitcoin whales control 40% of the market. That gives a tiny group of whales the ability to move the entire market by themselves.
More From GOBankingRates
About the Author