Housing Market 2023: 2 in 5 Gen Zers and Millennials Who Want To Buy a House Soon Are Working Side Hustles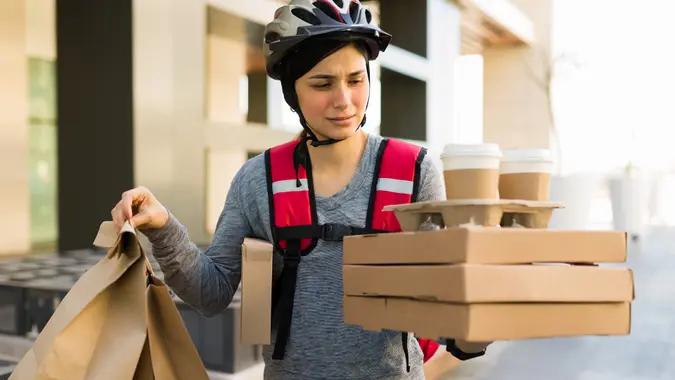 Antonio_Diaz / iStock.com
One in five millennials who replied to a recent Redfin housing survey believe they will never own a home, and two in five Gen Zers and millennials who want to buy a house soon are working side hustles to help fund their down payment.
Despite rising interest rates, strong demand and low housing inventory continue to push home prices even higher. According to the latest Case-Shiller home price index, home prices have increased for five consecutive months. The National Association of Realtors (NAR) reported that the median existing-home sales price increased 1.9% year-over-year to $406,700.
Redfin noted that the lack of affordability is the number-one barrier to homeownership for younger Americans.
"The worsening housing affordability crisis has an outsized impact on Gen Zers and millennials because they're much less likely to own a home than older generations," said Redfin Chief Economist Daryl Fairweather. "That means many young Americans don't benefit from rising home prices by gaining equity."
Nearly half (46%) of millennials and one-third (33%) of Gen Zers said their inability to save for a down payment is a barrier, while more than one-third of both Gen Zers and millennials said mortgage rates are too high. About one-third also said they cannot afford monthly mortgage payments. One in five (21%) Gen Zers and 16% of millennials say they need to pay off their student loan debt before they can purchase a home.
Of the younger Americans who are planning to buy a home within the next year, many are using side hustles to save for a down payment. This was the most commonly cited method behind saving directly and from paychecks.
Roughly one-quarter of Gen Z (28%) and millennial (23%) buyers expect to receive a cash gift from family for a down payment, while 20% of Gen Zers and 15% of millennials plan to use an inheritance. Younger Americans also plan to sell stock investments or cryptocurrency, with some saying they plan to pull money out of retirement funds early to help pay for their down payment.
More From GOBankingRates