Why Your Property Taxes Might Be Going Up — And How To Prepare Your Budget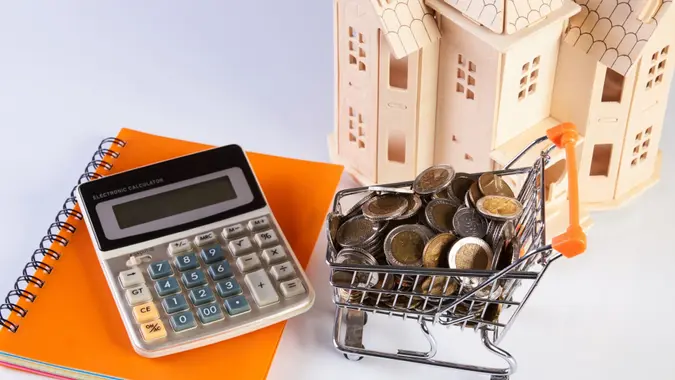 geckophotos / Getty Images/iStockphoto
When thinking about our budgets, the first things we consider are usually our rent or mortgage, car payment and food. After that, we might add utilities, healthcare and some money for entertainment.
Find Out: States With the Highest Property Taxes
Deductions: All the Tax Write-Offs You Don't Know About
But there are other expenses we should also take into consideration, and for homeowners, one of those expenses is property taxes. Depending on where you live, property taxes can be significant.
Regardless of how much you currently pay for property taxes, though, they might be going up in the near future. It's important to understand the reason for the increase as well as prepare your budget for a possible rise in property taxes.
What Are Property Taxes?
Property taxes are assessed against the value of your home and are used to fund essential public goods and services. Where you live also plays a role, said Yawar Charlie, director of the estates division at Aaron Kirman Group, Compass. "Property taxes vary depending on the state and local government in which one lives. The money is used for schools, to repair roads, infrastructure, etc."
While paying for taxes may not be your favorite thing to do, they are unavoidable and should be a part of your budget. "For homeowners, this can be a yearly drain and it's important to plan in advance to make sure you have the money twice a year to pay the bill," Charlie said.
Why Do Property Taxes Increase?
No one likes to see their property taxes increase, and that's why it helps to understand what might cause them to rise. "Property taxes increase alongside the value of your house," said Erin Sykes, chief economist at Nest Seekers International. There is nothing unusual going on here: property taxes are based on the value of the home, so if a home becomes more valuable, property taxes increase, all else being equal.
But what would cause the value of your home to increase? There are many possibilities. "An increase in property tax bills can vary significantly on the state or municipality, local government budgets and funding, the rise in home sales in the area, and any home improvement projects that may add value to a property," said Philip Kranefuss, Homie Colorado's head of real estate.
While you may have control over home improvement projects you decide to take on, much of what causes property tax increases will be out of your control. That's why it's best to simply know if your property taxes will increase and take the appropriate steps ahead of time.
Will My Property Taxes Increase?
It is difficult to predict exactly whose property taxes will increase, when and by how much. However, there are several unique factors in the current economy that could cause property tax increases. Erin Sykes mentioned higher prices and rapid growth of many areas, the shift of families into new school zones and the potential need to build more schools as potential drivers of higher tax rates.
Of course, the COVID-19 pandemic changed much about the way we live, whether temporarily or permanently. For instance, many people took up home improvement projects, increasing the value of their homes. While that might make them more enjoyable living spaces, it could also cause increases in property taxes.
Thus, as people relocate and make improvements to their homes, there are multiple factors causing property taxes to increase, potentially at the same time. Hence, you should be prepared for property taxes increases, especially if any of these current-economy factors apply to you.
Appealing a Property Tax Increase
While property taxes should be expected if you make improvements that increase the value of your home, what if your taxes increase for no discernible reason? "You do want to read your tax assessment letter thoroughly to find out where the money is going," Yawar Charlie said. If there are new projects such as building new schools, you will see that in the tax assessment.
"The second thing is you can pull comparable sales in your area if you feel like your property taxes are increasing at a rapid rate while your home value is not," Charlie said. "I encourage clients to do this to see if they can save on their property taxes, if for whatever reason the value of their home may have dipped. Once you gather the data, you write a letter to your local tax assessor's office and present them with your appeal."
Charlie went on to say that this process is a good idea because it puts the focus on your home and the tax assessment may not be appropriate in your case. "I have found this is successful, because the arbitrary assessments that they put on various properties may not be applicable to yours."
Find Out: How To File Taxes Early — and Get Your Refund Faster
How Can You Make Room in Your Budget?
Depending on how you approach it, making room for property taxes may be just like preparing for any other cost of living increase. But it should also be factored into your decision about moving, Sykes said. "Consider a potential increase in taxes into any renovation projects and due diligence prior to moving to a new area."
When exactly property taxes will come down the pike is difficult to predict, but Sykes said many areas will start to see an increase in the next year or so. Thus, the length of time could be longer or shorter, but increases could be coming relatively soon.
If you plan to move or make improvements to your current home, consider how property tax increases might play a role. If you move to a home with a similar value in an area that is growing in popularity, then property taxes in that area could soon increase. Hence, if you plan to move to a city with a high growth rate, consider how higher property taxes could impact your budget in the coming years.
More From GOBankingRates