10 Stocks Set To Soar in 2022

8 min Read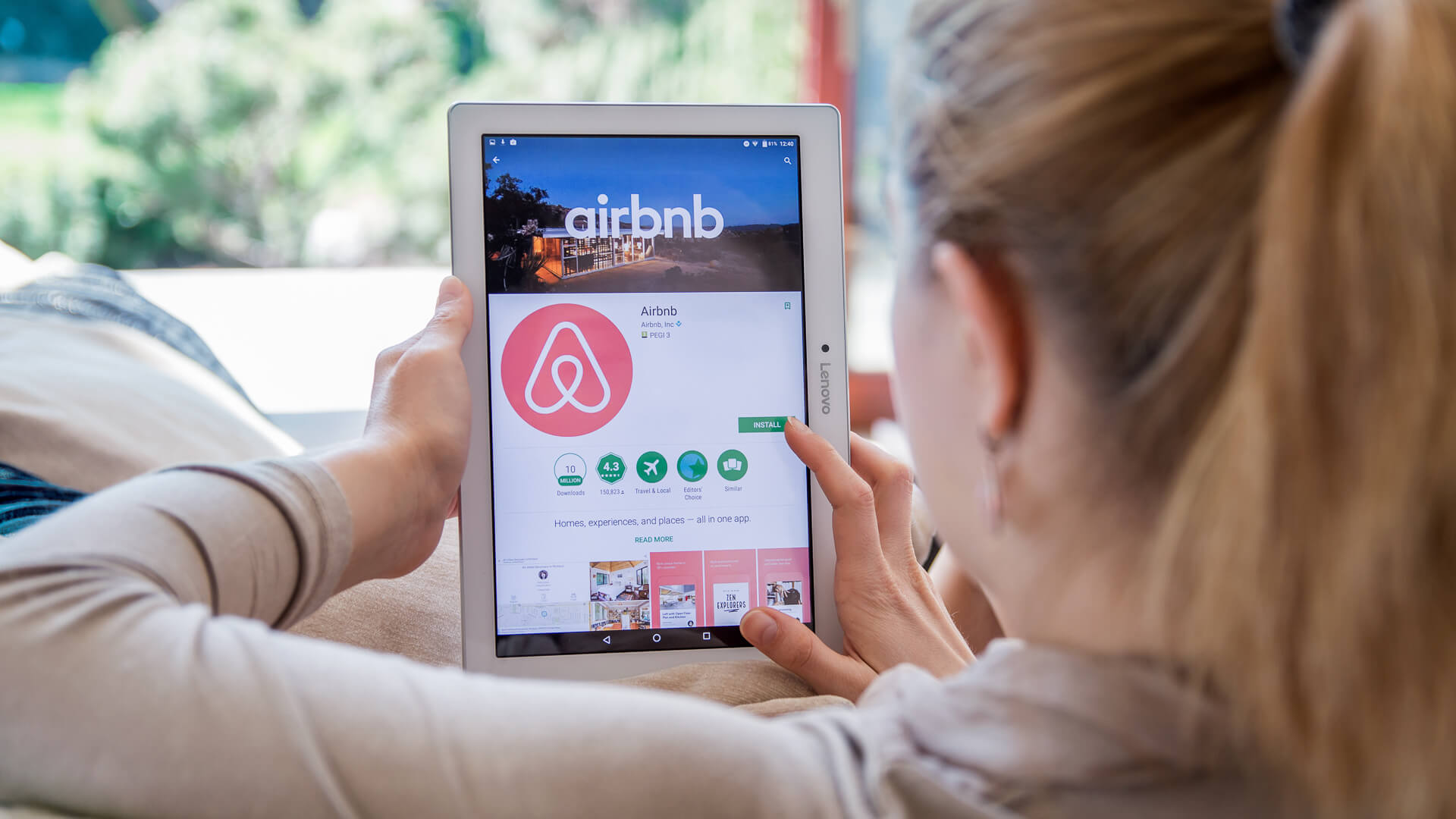 Nvidia (NVDA)
Stock price as of Jan. 14: $269.42
Nvidia has long been a Wall Street darling, but the factors that have contributed to its success are only growing. The chipmaker is the epitome of a company that's "in the right place at the right time," as its product line is firing on all cylinders. In addition to producing powerful GPUs that help cryptocurrency miners create Bitcoin and other cryptos, Nvidia also provides chip sets for everything from gamers to self-driving cars. As the market leader at the forefront of many explosive industries, further gains in 2022 would not be surprising at all for Nvidia. After an 8% pullback to start the year, now might be a great time to dip your foot into Nvidia shares. 
Investors: Keep an Eye on These Possible IPOs in 2022
Disney (DIS)
Stock price as of Jan. 14: $151.94
The idea of Walt Disney stock "soaring" may be far-fetched for some, but there's no denying the stock has some catching up to do. After falling about 14.5% in 2021, which was a good year for the market overall, Disney is definitely not an overvalued growth stock. In fact, its recent weakness could make it a great defensive investment if 2022 turns out to be as volatile as many strategists believe. Disney is still recovering from the massive wallop it took during the heart of the coronavirus pandemic, as all three of its major divisions — filmed entertainment, theme parks and cruise lines — were effectively shut down. If you're a believer that the pandemic will begin fading after the omicron variant sweeps through the nation, then Disney has lots of room to run.
Advice: 25 Money Experts Share the Best Way to Invest $1,000
Chevron (CVX)
Price as of Jan. 14: $128.96
If you're looking for a stock that's both defensive and has momentum — an oxymoron that's hard to find — then Chevron may fit the bill. After a great bounce-back year of 2021, in which it gained about 39%, Chevron is already up about 10% YTD in 2022 as well. Of course, a large part of this move has simply been regaining the ground the stock lost in 2020, when it dropped over 30% on the back of cratering energy demand in response to the coronavirus pandemic. But since then, energy prices have been on the move, and if the economy keeps expanding and inflation continues to push the price of oil higher, Chevron will benefit. The company might also continue to draw yield seekers as a defensive play in a volatile market, as shares currently pay a hefty 4.23% dividend.
Tips: How to Pick the Smartest Investment Strategy for Your Money
Alibaba (BABA)
Price as of Jan. 14: $131.57
Alibaba has suffered a mighty one-two punch in 2021, with shares dropping nearly 50% on concerns over a Chinese crackdown and the slaughtering of high-multiple growth stocks. But the selling pressure on Alibaba's shares seems to be lifting in early 2022, with the stock up over 10% YTD. The largest e-commerce company in China has ample room to grow, and the recent pummeling of its shares put it in the rare position of being undervalued. Analysts have a consensus strong buy rating on the stock, with an average 12-month price target a whopping 48% above current levels, at $194.71.
Citibank (C)
Price as of Jan. 14: $66.93
Citibank might not be the most exciting name on this list, but it is well-positioned in the current macroeconomic environment. With inflation on the rise and the Fed almost assuredly raising interest rates at least a few times in 2022, banks like Citibank should show increased profit margins. Unlike many of its banking brethren, Citibank shares didn't have a powerful move upwards in 2021, with shares actually slipping about 2%, but value players have pushed the shares higher about 10% already in 2022. With the favorable tailwind of rising interest rates and a sizable 3.01% dividend yield enticing value and defensive-oriented investors, shares of Citibank could continue to move.
Looking Ahead: Ways Investing Will Change in the Next 25 Years
Airbnb (ABNB)
Price as of Jan. 14: $163.99
Airbnb is a travel industry disruptor that continues to grow its revenue and broaden its product portfolio. Even before the pandemic, travel trends had begun to shift in favor of the company, which offers guests unique places to stay and exciting travel experiences as opposed to the more traditional hotel and guided tour options of days past. If the world continues to inch its way past the coronavirus pandemic, pent-up travel demand is likely to give the stock a boost. Analysts have a consensus buy rating on the stock, suggesting on average a 20% move upwards in the stock over the next year.
Other: 13 Ways To Invest That Don't Involve the Stock Market
StoneCo (STNE)
Price as of Jan. 14: $16.62
It's not often you can find a company owned by Warren Buffett's Berkshire Hathaway to be trading over 80% below its 52-week high, but StoneCo fits that bill. After huge runups of 90% in 2019 and 98% in 2020, the stock absolutely cratered in 2021, falling close to 80%. The Brazilian fintech aims to serve underbanked consumers in Latin America and beyond, but political and economic turmoil in that country — along with the general decimation of high-flying growth stocks — pulled the rug out from underneath StoneCo in 2021. Although risks remain, Berkshire Hathaway continues to hold the stock, which could be poised for tremendous gains if it can regain its lost footing.
Explore: The Most Fascinating Things You Never Knew You Could Invest In
CVS Health (CVS)
Price as of Jan. 14: $106.22
CVS Health is far more than your corner drugstore. CVS Health owns Caremark, one of the foremost drug distributors in the country, in addition to managed healthcare company Aetna. In short, CVS Health has a foot on nearly every rung of the healthcare ladder, making it a very defensive stock in an uncertain market. Even in times of stock market fear or economic uncertainty, Americans need their prescriptions filled, their cuts bandaged and their basic healthcare needs fulfilled. CVS Health could prove to be the right stock to thrive in the type of market environment some analysts see in 2022. The company recently raised its financial forecast and boosted its dividend by 10%, to its current 2.07% yield.
Learn: What Is Bitcoin? Investing In Cryptocurrency Explained
Freeport-McMoRan (FCX)
Price as of Jan. 14: $44.08
In an inflationary environment, companies that mine, extract or produce metals and ore typically see the price for their products go through the roof. This makes energy and minerals producer Freeport-McMoRan well-positioned to benefit from the inflationary environment that began in 2021 and has carried over into 2022. As its main products are copper, gold, oil and gas, Freeport-McMoRan is directly tied into the inflationary cycle. Rising infrastructure spending, along with general inflationary pressures, should push up the demand and pricing for Freeport-McMoRan's main products. Although the stock already ran up about 60% in 2021, the tailwinds supporting that price move are still in place. Based on analyst estimates, the company still only trades at a forward P/E of about 11x.
Your Money: 3 Toxic Investments You Should Avoid
PayPal (PYPL)
Price as of Jan. 14: $178.42
PayPal may be what's known as a "falling knife" in Wall Street parlance, but if you've got the risk tolerance, you might be rewarded with an investment in PayPal in 2022. The well-known payments processor got hammered in 2021, with shares falling over 40% from their 52-week highs in the midst of a widespread selloff in high-growth names. But as of the company's third quarter, important metrics like revenue, active accounts and quarterly cash flow were all still rising, making the valuation of the company much more compelling at current levels. As the company continues to expand its product lines in high-growth fields like mobile wallets, shopping rewards, crypto trading and financing, the stock has the potential for a big bounce in 2022.
More From GOBankingRates 
About the Author