The Best Stocks To Buy For Your Kids Now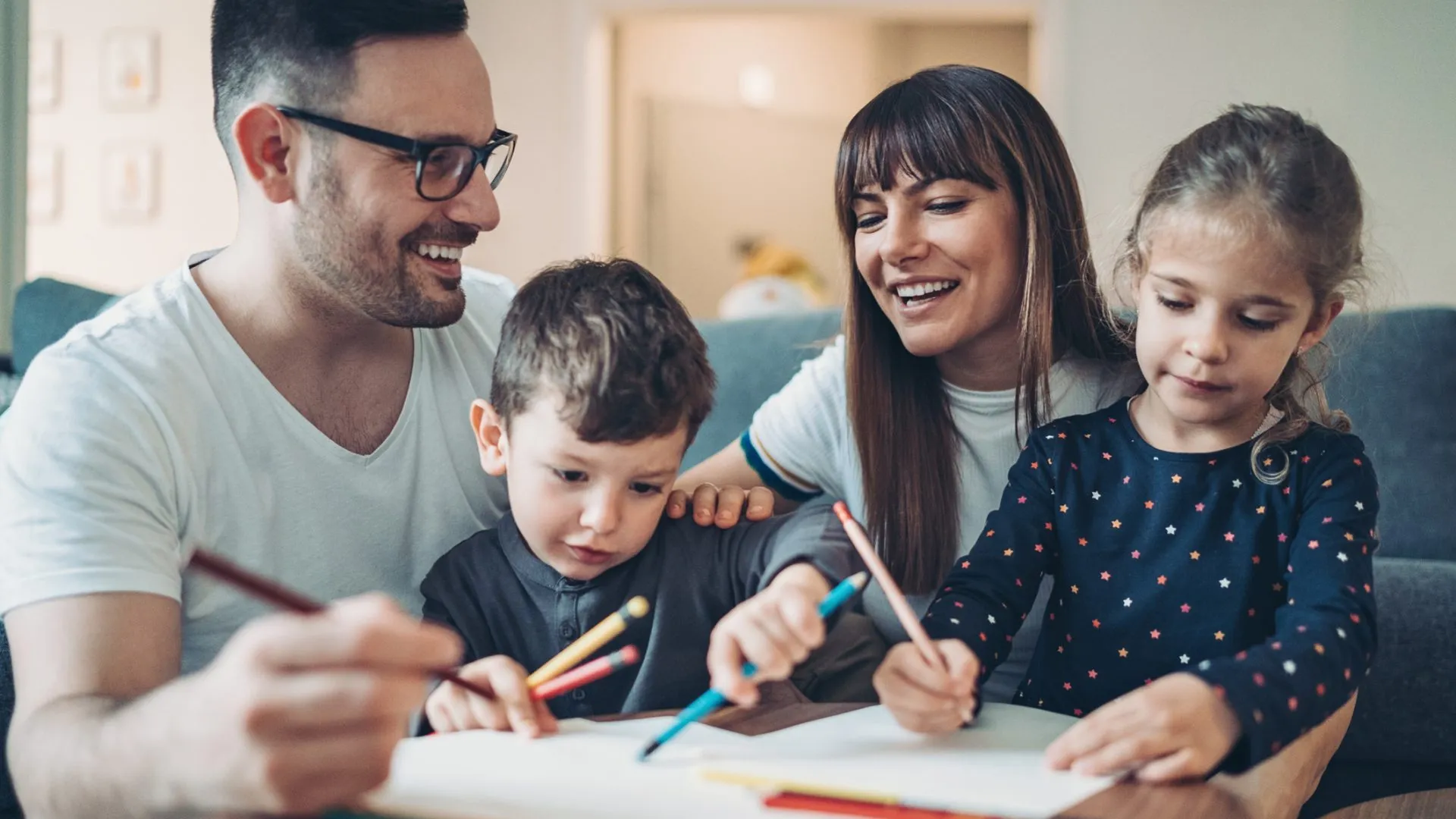 Microsoft (MSFT)
Stock price as of July 2: $277.65
Microsoft is one of the largest companies in the world, but it's not content to sit on its laurels. The company has long been associated with its Windows operating system, which comes pre-installed on most personal computers around the globe. However, in recent years Microsoft has been expanding into new areas that seem destined for growth over the next few decades. In its most recent earnings report, for example, the company's flagship cloud computing product, Azure, grew revenue by 50%. The company's Azure division is also teaming up with Cruise and General Motors to provide cloud-computing services for autonomous vehicles.
Apple (AAPL)
Stock price as of July 2: $139.96
Apple's consumer-friendly electronics are a big hit with the younger generation in particular, and your kids are likely quite familiar with the company's products. Apple has been through boom and bust periods in the past, but it's currently firing on all cylinders and stands as the company with the largest market capitalization in the entire world. Apple is poised to have decades of relatively reliable revenue from the steady stream of innovative new products it delivers and the constant refresh cycle, as consumers upgrade to the newest versions of existing products.
Facebook (FB)
Stock price as of July 2: $354.70
Facebook is a company people love to hate, and it's certainly had its share of controversy. Yet, the fact remains that Facebook's suite of social media products, from its namesake Facebook to Instagram, Messenger and Whatsapp, is tightly woven into the fabric of American (and indeed global) society. While competitors come and go, Facebook itself remains the largest social media site in the world, while WhatsApp, Messenger and Instagram rank No. 3, No. 4 and No. 5, respectively. While Facebook has many other business lines, including its Oculus virtual reality division, your kids likely use one if not all of Facebook's social media platforms.
Coca-Cola (KO)
Stock price as of July 2: $54.18
Coca-Cola has already proven its staying power, having been founded way back in 1886. While its signature line of sugary sodas may be losing some of its popularity, as consumers switch to more health-oriented beverages, the Coca-Cola Company is keeping pace with new products and packaging. The company's namesake Coca-Cola product now comprises just 46% of unit case volume, with 23% coming from the hydration, sports coffee and tea categories. Sparkling flavors comprise 19% of the company's product mix, with the remaining 13% coming from nutrition, juice, dairy and plant categories. Coca-Cola mini-cans, which contain just 7.5 ounces of product, are growing by double-digit percentages. With continuing innovation and expansion, the company seems destined for extended longevity.
McDonald's (MCD)
Stock price as of July 2: $233.63
McDonald's joined the venerable, 30-stock Dow Jones Industrial Average back in 1985, and it remains an essential part of the American economy. Like Coca-Cola, McDonald's is a ubiquitous part of the American landscape, a favorite on family road trips and for those looking for a quick, consistent burger experience. Although the Big Mac and Quarter Pounder remain staples of the company's menu, McDonald's has always strived to keep up with the times. It has introduced various healthier choices to its menu over time, such as salads and fruits, and it tailors its menu to the countries where it operates, helping ensure its long-term existence.
Disney (DIS)
Stock price as of July 2: $177.11
The Walt Disney Company is synonymous with kids and fun. From its long line of animated film classics to its iconic theme parks, children, in particular, are the focus of Disney's business. Of course, the company also has plenty of adults who are rabid fans, especially of its sports programming and cruise line divisions. With the incredibly successful launch of its streaming platform Disney+ in 2020, the company is continuing to expand its reach into the American household. The combination of an impressive and growing content library, which now includes the "Star Wars" and Marvel stables, with its numerous other consumer-facing entertainment divisions makes Disney a good bet for the long term.
Alphabet (GOOG)
Stock price as of July 2: $2,574.38
Just like many of the companies on this list dominate their respective fields, Alphabet, more popularly known for its subsidiary Google, is the undisputed king of search. For decades, Google has been the company the world turns to when it needs information; estimates place the company's search market share at between 70% and 90%. Alphabet is also the fifth-largest company in the world in terms of market capitalization. But its Google division is much more than the world's dominant search engine. The company also owns extraordinarily popular platforms, apps and operating systems such as YouTube, Chrome, Android and Google Maps. The company seems likely to continue its prominence in American daily life for years to come.
Amazon (AMZN)
Stock price as of July 2: $3,510.98
Amazon seems destined to rule the world, and by many metrics, it's already there. The company currently has the fourth-largest market capitalization in the world, and by year-end 2021, it's projected to control a whopping 40% of all e-commerce sales in America. As consumer spending comprises an incredible two-thirds of the entire U.S. economy, as the country grows, so too will Amazon's earnings. Your kids are likely already familiar with Amazon Prime, Amazon Music or one of the company's other divisions, and as they grow, they will likely continue to shop at the popular retailer.
Nike (NKE)
Stock price as of July 2: $159.74
Nike was one of the first companies to prove that branding is everything when it comes to a shoe brand. The familiar swoosh logo now no longer appears simply on the high-priced shoes of world-renowned basketball players; rather, it can be found on everything from the hats of famous golfers to the shirts of athletes in nearly any sport. The company has been focusing on increasing its margins and profits via greater direct and online sales, and some estimates see the firm earning $60 billion in revenue by 2025.
Electronic Arts (EA)
Stock price as of July 2: $143.41
Electronic Arts is one of the companies on this list that your kids might know better than you do. Some of the most popular products in the video-game company's lineup include titles like The Sims™, Madden NFL, EA SPORTS™ FIFA, Battlefield™, Need for Speed™, Dragon Age™ and Plants vs. Zombies™. As an adult investor, you might be more impressed with the company's revenues, which hit $5.5 billion in fiscal year 2020. With more than 450 million registered online gamers around the world, Electronic Arts sits as the fourth-largest gaming company by market cap, behind industry giants Activision Blizzard, Nintendo and Roblox.
More From GOBankingRates

BEFORE YOU GO
See Today's Best
Banking Offers