Dow Jones Stock Market Recovery: Help Your Stock Portfolio Survive "Black Monday"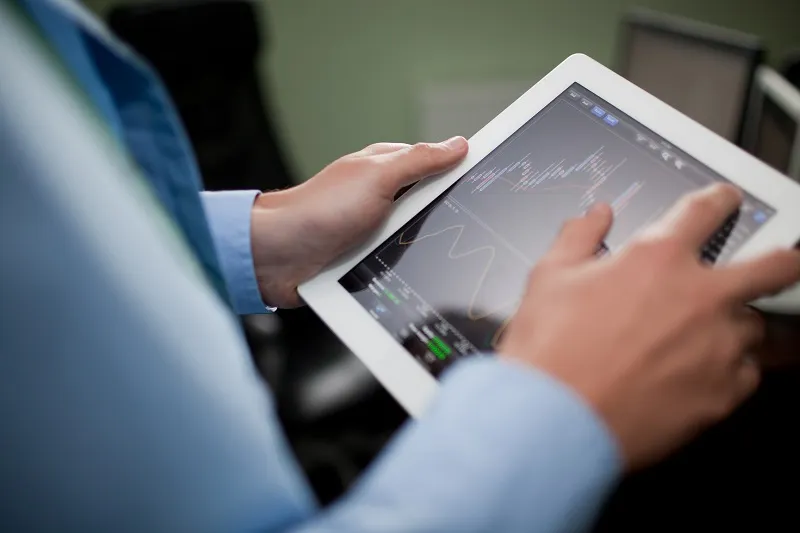 The Dow Jones Industrial Average has already broken another record this morning, jumping 400 points at the market's opening, making it Wall Street's highest of the year thus far. Overnight, China lowered interest rates to entice investors and prop up its economy. Fears surrounding China's economy had triggered chaos in stock markets worldwide, resulting in "Black Monday."
Investors are hoping the Dow Jones today won't mirror Monday's roller coaster ride, when it broke history by plummeting nearly 1,100 points during the first six minutes of trading — the worst drop in a trading day to date — before rising, and then dropping again, closing down 588 points.
In response to investor concerns regarding the stock market, Jim Cramer from CNBC's "Mad Money" said on "TODAY," "No one ever made a dime panicking."
Cramer went on to say that he doesn't think things will be back to normal in the stock market today.
"The Federal Reserve was remarkably silent yesterday. Hardly reassuring. Which is, again, why I don't think the selling is necessary over. Although you're getting a very good day, at least the open."
Read: 3 Stock Market Superstitions That Indicate We're Headed for a Stock Market Crash
Stock Market Crash Recovery Today
U.S. stocks opened strong in Tuesday's stock market. In addition to the Dow's 380 or 2.4 percent increase to 16251, the S&P 500 jumped 2.6 percent or 48 points to 1941 and the Nasdaq rose 3.3 percent or 151 points to 4677. Many stocks that lost big on Black Monday are showing improvements today.
General Electric (GE) and Pepsi (PEP) dropped more than 20 percent Monday, but on Tuesday, GE rose to 3.4 percent above Friday's close in premarket trading and PEP was up 2.68 percent. Costco (COST) stock also appears to be on the rise, as it fell 16 percent on Monday, but was up 3.18 percent in Tuesday's premarket trading. Apple (AAPL) and Disney (DIS) both fell into a bear market Monday, but were up 7.8 percent and 4.83 percent in Tuesday's premarket trading, respectively.
Tesla (TSLA) still isn't fairing too well, as shares were down more than 20 percent at Monday's close and dropped another 7.2 percent in Tuesday's premarket trading.

NYSE Invokes Rule 48
For the second day in a row, the New York Stock Exchange (NYSE) put Rule 48 into action this morning — a rarely used sanction to avert panic-stricken trading. Rule 48 was used after a steep drop in pre-market open futures, including the Dow Jones futures tumbling more than 700 points.
Rule 48 is only used in the most trying of circumstances, when there is a good chance that high market volatility will negatively affect how well designated market makers (DMMs) can publish price indications before the start of trading. The rule fast-tracks the day's stock trading by temporarily lifting the requirement for stock prices to be announced at market open. Typically, trading cannot begin until stock market floor managers approve prices. In short, Rule 48 allows trading to begin earlier.
In total, Rule 48 — which received approval from the Securities and Exchange Commission on December 6, 2007 — has only been used twice. It was used on Jan. 22, 2008 and May 20, 2010.
Here is what FOX Business has to say about Rule 48:
Related: How Does the Dow Jones Triple-Digit Drop Affect Interest Rates?

Summary of Yesterday's Stock Market Crash
On "Black Monday," the Dow Jones dropped 1,089 points, marking the largest point loss in history, even exceeding the Flash Crash of 2010. The second largest Dow drop was 777.68 points, which took place on Sept. 29, 2008. The 8.5 percent drop in the Shanghai Stock Exchange Composite Index (SHCOMP) was the sharpest one-day decline since 2007.
Prices for oil and other commodities plunged while investors scrambled to put their funds into U.S. Treasury Bonds. Investors clambering to check their holdings also caused Vanguard's website to temporarily crash. The events of the stock market on Monday even led to the creation of the hashtag #BlackMonday. Meanwhile, Republican presidential candidate Donald Trump used the chaos on Wall Street to promote his campaign:
Markets are crashing – all caused by poor planning and allowing China and Asia to dictate the agenda. This could get very messy! Vote Trump.

— Donald J. Trump (@realDonaldTrump) August 24, 2015
How to Weather the Stock Market Crash
It's only natural to be plagued by anxiety when your hard-earned money is at stake, but market drops are fairly common. The S&P 500 is currently at a six-month low, but it's only down a total of approximately 8 percent.
CEO and Chairman of Edelman Financial Services Ric Edelman said the stock market crash could be advantageous for investors with money to invest:
"This is an opportunity to get cash into the market if you've had money sitting on the sidelines waiting for a good buying opportunity," he said. "We'd encourage people with a three- to five-year time horizon to do exactly that."
Edelman suggested investing in broadly diversified exchange traded funds (ETFs) or low-cost mutual funds in U.S. and foreign markets, including a combination of large-and small-cap stocks. He urged you not to try to guess which sector will perform the best, as it's very likely you'll get it wrong.
This article was updated on Tuesday, August 25 with new information.