Experts Expect These Companies' Stocks To Go Down as the World Opens Back Up

9 min Read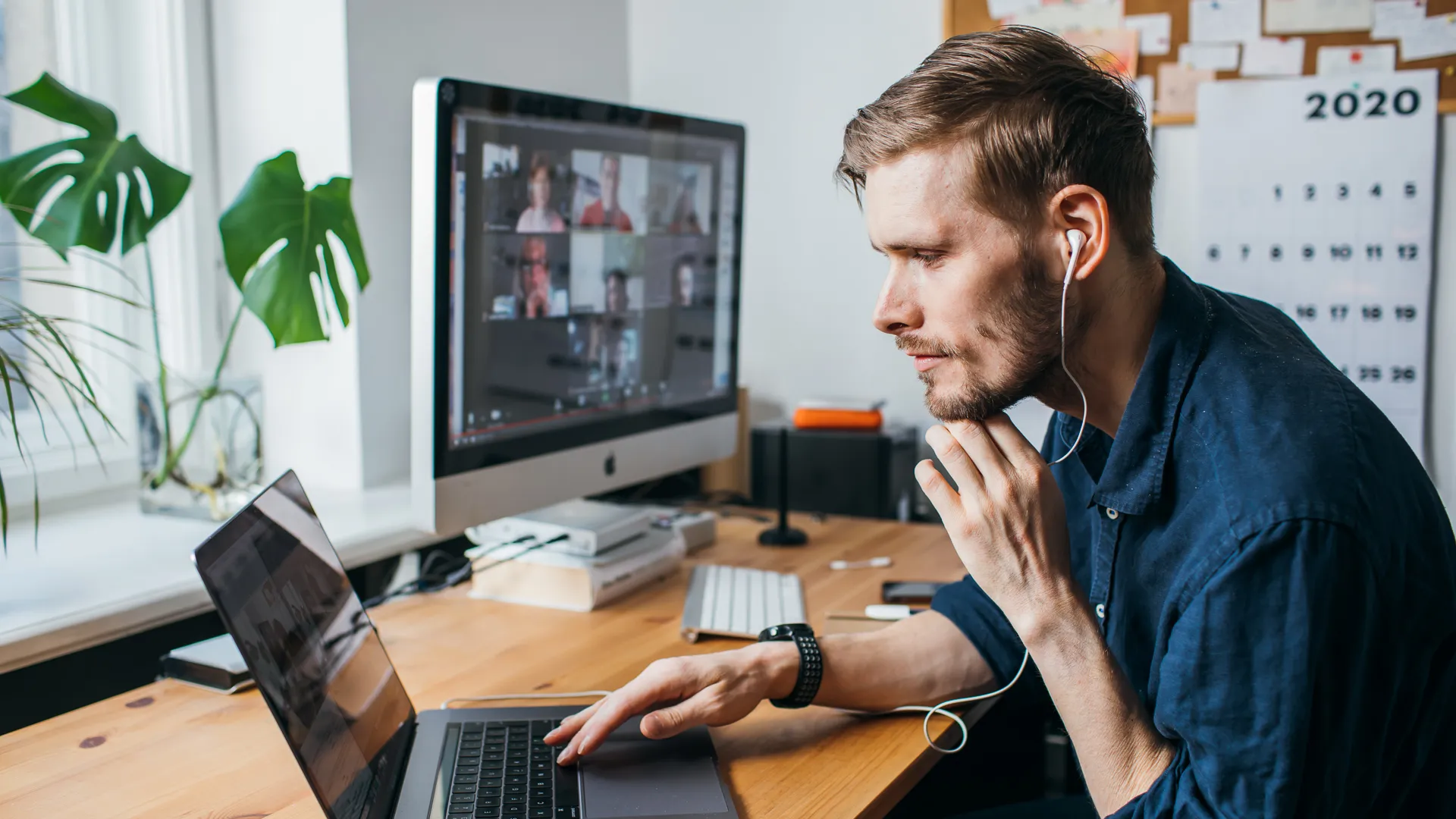 Zoom Video Communications, Inc. (ZM)
Stock price as of June 2: $327.11
Zoom Video Communications had quite a run in 2020, surging 425%. In hindsight, Zoom was the perfect stock to buy, as pandemic closures and stay-at-home orders created the perfect environment for a video communication company to thrive. However, 2021 and beyond might be a different story for the company. Shares have fallen about 5% YTD thus far in 2021, and Daiwa Capital Markets analyst Stephen Bersey thinks lower lows might be on the horizon. As cited in Barron's, Bersey's concerns echo those of other analysts as well, who fear that Zoom's growth will inevitably slow as the economy reopens, and that the company's valuation is well ahead of its intrinsic worth.
Tesla Inc. (TSLA)
Stock price as of June 2: $605.12
According to JPMorgan analyst Ryan Brinkman, shares of extremely popular electric vehicle maker Tesla remain significantly overvalued. Although Brinkman recently raised his price target on Tesla shares to $155, that implies a drop of about 75% from current levels. Brinkman admires the company's products and technology, but he feels the current valuation prices in lots of things going right for Tesla that he just doesn't see happening. After a 740% gain in 2020, shares of Tesla have stalled thus far in 2021, falling about 15% YTD.
Discover: Elon Musk's Biggest Bets That Paid Off
Etsy, Inc. (ETSY)
Stock price as of June 2: $175.14
Shares of online marketplace Etsy were one of the stars of 2020, rising 301%. A classic example of the "stay-at-home" play, businesses and individuals alike were nearly forced onto the platform in 2020 as the pandemic shut down in-person commerce across the globe. Although the company was already rising in prominence before the pandemic began, the unique conditions created by the pandemic fueled tremendous growth at the company. While some analysts remain bullish on the shares, which have fallen about 6.5% YTD, others think the stock has gotten ahead of itself. Lauren Schenk, an analyst at Morgan Stanley, has an underweight rating on the stock, with a price target 23% below current levels at $135.
The Clorox Company (CLX)
Stock price as of June 2: $177.88
Shares of household products manufacturer Clorox may not be headed for the dramatic tumble, like some of the others on this list. However, the stock has already given back some of its big gains of 2020, dropping about 12% year-to-date, and it may take some time for the stock to regain its footing. Clorox stock shot up over 32% in 2020, in large part due to consumers around the world scrambling for disinfecting products to protect themselves from the coronavirus. As fears of the virus recede in 2021, the wind may no longer be at the company's back. According to Barron's, Wells Fargo analyst Chris Carey cut his rating on Clorox in late May to underweight from equal weight, while lowering his target for the stock price to $170 from $240. Rising costs due to inflation could be another hindrance on the stock's performance in 2021.
Explore: What Is Inflation and What Does It Mean When It Goes Up or Down?
Peloton Interactive, Inc. (PTON)
Stock price as of June 2: $108.55
Peloton Interactive is another company that benefited tremendously from the stay-at-home economy of 2020, with its shares skyrocketing almost 400%. Thus far in 2021, the stock has dropped about 31%, but that loss is mainly reflective of the company's voluntary recall of all of its treadmill machines in May 2021. Analysts and investors alike are still torn on whether or not the company can sustain its massive growth in 2020 going forward, but BMO Capital Markets analyst Simeon Siegel is decidedly bearish. As reported on CNBC.com, Siegel said in a note to clients, "We view this as another sign that Peloton's voice and platform grew faster than its business, and it is still working to grow into its fame. With a still ~$30 billion market cap…Peloton's market value looms much larger than its expected results." Siegel continued, "We believe one can argue more of Peloton's market value has been created by its marketing department than by its engineers or instructors." Siegel has an underperform rating on Peloton shares, with a price target of $45.
Find Out: 10 Brands That Never Go on Sale
Moderna Inc. (MRNA)
Stock price as of June 2: $191.60
In 2020 and 2021, there has hardly been a better business to be in than vaccine production. Moderna, one of the three major pharmaceutical companies providing vaccines to Americans, along with Johnson & Johnson and Pfizer, enjoyed a spectacular 2020, with shares climbing 453%. Those gains have spilled over into 2021, with the stock rising over 90% YTD. But some analysts see a bit of a rockier path forward for Moderna in 2022 and beyond. Karen Anderson, an analyst at Morningstar, suggests that the vaccine market will plummet to about $16 billion in 2022, down from about $39 billion in 2021. Overall, the median price target for Moderna shares is $190, slightly down from current levels.
Get To Know: 5 Things You Might Not Know About Moderna
Beyond Meat (BYND)
Stock price as of June 2: $149.74
Beyond Meat has long been seen as overvalued, and the success of the stock since its IPO has only made investors more aggressively bet against the stock. Short sellers, or those who are betting against a rise in the stock, now control a whopping 22% of the company's $9.4 billion in outstanding shares, according to Investor's Business Daily. In this most unusual "meme-stock environment," that seems likely to make Beyond Meat the focus of an attempted short squeeze at some point, in an effort to drive the share price higher. But analysts overall still look unfavorably on the shares. The consensus price 12-month price target for Beyond Meat is just $109.50, or more than 23% below current levels.
Although many analysts are concerned over the company's valuation, as it is still losing money, Nancy Tengler, chief investment officer at Laffer Tengler Investments has concerns over the company's product. According to Tengler, "The question becomes what are we eating when we eat these products. And what, if anything, can the company do about lowering some of the alarms that go off when people do begin to understand what these burgers are made of."
See: 25 Investments That Make You Feel Good While You Make Money
Tanger Factory Outlet Centers Inc. (SKT)
Stock price as of June 2: $19.88
On the one hand, buying shares of Tanger Factory Outlet Centers seems like a good idea as the economy reopens. After all, the company had a brutal 2020, with all of its locations shut down, and the stock reflected this misfortune with a 30.15% decline. However, in the case of Tanger, it seems to many analysts that too much good news has now been baked into the stock, as demonstrated by its 89% gain thus far in 2021. The consensus rating on the stock among nine analysts is "sell," and the median price target over the next 12 months is $15.50, or about 22% below current levels. The low projection on the street calls for a price of just $12, or about 36% below current levels. The stock may have some sharp movements upward, as it's one of the most-shorted stocks in the market, but Goldman Sachs analyst Caitlin Burrows sees trouble brewing for the company. According to Burrows, Tanger's "occupancy was already declining pre-COVID, suggesting some retailers are reconsidering their outlet footprint…A lack of development and acquisition opportunities, plus a dissipating occupancy cost advantage are additional factors pressuring earnings recovery."
AMC Entertainment Holdings, Inc. (AMC)
Stock price as of June 2: $62.55
Although not a beneficiary of the pandemic lockdowns — quite the opposite, in fact — movie theater operator AMC Entertainment has been one of the celebrated "meme stocks" of 2021, along with GameStop and others. These stocks have been pumped up on message boards like Reddit and have rallied spectacularly thanks in part to large short positions in the stocks by professional traders. Once the shares start rising, these short sellers are "squeezed," meaning they are forced to cover their shorts by buying shares, creating additional price gains. As a result, AMC has already risen more than 2,200% in 2021 alone. However, the fundamentals of companies like AMC remain well below their current stock prices, meaning at some point, those shares will tumble. According to popular CNBC commentator and former hedge fund manager Jim Cramer, "The short-termers who think they are big shots because they hit…AMC…are about to have their five minutes of fame end soon."
Cinemark Holdings, Inc. (CNK)
Stock price as of June 2: $24.97
Cinemark Holdings has had an impressive run thus far in 2021, with the shares up over 40% year to date in 2021. For Goldman Sachs Vice President of Global Investment Research Michael Ng, however, that price jump falls into the "too far, too fast" category. Although consumers have already been returning to theaters in 2021, anticipation of a big year for Cinemark may be overly optimistic. According to Ng, Goldman Sachs forecasts that the U.S. box office in 2022 will only be 73% of the pre-pandemic 2019 levels, adding that theater attendance had already been declining before the pandemic took root, falling "at a 1.4% CAGR from the 2002 attendance peak to 2019." Ng dropped his rating on Cinemark shares to sell, with a $19 price target.
More From GOBankingRates
Photo Disclaimer: Please note photos are for representational purposes only.
About the Author