The 10 Highest-Paying Dividend Stocks of the Year… So Far
These stocks offer incredible dividend yields.
After the recent stock market downturn, high dividend stocks are even more attractive to income investors and investors wary of too much market volatility. When you're struggling to get yields of 1.5 percent on a CD or 2.5 percent on a blue-chip stock, these top dividend stocks look like the investing holy grail. Just remember: higher dividends often correspond with greater risk. Also keep in mind that dividends can be cut and stock prices can fall.
Click through to learn about the top dividend stocks to buy now.
1/10
Victoria Hyde / Flickr.com
1. TiVo Corp. (TIVO)
Current Stock Price: $14.00
Current Dividend Yield: 5.14 percent
TiVo is more than a set top box that records television shows. The company's intellectual property licensing segment licenses its video services to cable, satellite and internet television providers and other businesses. Financially, TiVo has an optimistic outlook. Its share price is trading above the low point of its 52-week range of $12.75-$20.30. With a Yahoo Finance one-year target estimate of $26.40, TiVo offers capital appreciation potential on top of a robust dividend. Another good sign: Pennsylvania's Service Electric Cablevision just selected TiVo's Next-Gen Platform for its customers.
See which stocks have grown the most since 2000.
2. NVE Corp. (NVEC)
Current Stock Price: $76.31
Current Dividend Yield: 5.24 percent
This small technology company develops and markets devices that use spintronics, a nanotechnology that uses electron spin to acquire, store and transmit information. Despite the 21th century description, NVE has been around since 1989 and sells its products in the U.S. and globally. With its CEO and chief financial officer buying up 125,000 additional shares, this is a company to consider investing in. After all, these types of insider buys are a well-known indicator of optimism in a company's future.
3. United-Guardian, Inc. (UG)
Current Stock Price: $18.05
Current Dividend Yield: 5.54 percent
United-Guardian was founded in 1942 and researches, develops, manufactures and sells cosmetic ingredients, pharmaceuticals and other products in the U.S. and abroad. The company has produced solid financial results of late, and its strong cash position prompted its board to authorize a special dividend of $0.50 per share. That helped bring its total 2017 dividend to $1.42, the highest level ever.
4/10
Ridofranz / iStock.com
4. The Carlyle Group L.P. (CG)
Current Stock Price: $23.30
Current Dividend Yield: 6.05 percent
This Washington, D.C.-based investment firm specializes in the fintech sector. Its investments span the globe and fund industries that range from agribusiness to consumer services. After the company recently released its fourth-quarter and full-year financial results, co-CEOs Kewsong Lee and Glenn Youngkin touted the momentum in all of Carlyle's businesses. The firm invested $22 billion in new ventures and raised $43 billion of capital. On top of that, its appreciation was a healthy 20 percent.
5/10
Ken Wolter / Shutterstock.com
5. Liberty Tax Inc. (TAX)
Current Stock Price: $10.20
Current Dividend Yield: 6.27 percent
You can't miss the Statue of Liberty-clad workers on street corners during tax time, pointing consumers to the Liberty Tax office. That doesn't mean everything is cheery for this micro-cap Nasdaq company, however. It recently faced legal troubles in the form of a class-action lawsuit. It also fired its second CEO in six months, which sent shares to a multi-year low. But Liberty Tax does have its cheerleaders. A recent Ford Equity Research report applauded the firm's valuation and earnings yield.
It's That Time of Year: 9 Best Ways to Get Free Tax Help
6/10
Saklakova / iStock.com
6. Solar Capital Ltd. (SLRC)
Current Stock Price: $20.47
Current Dividend Yield: 8.07 percent
This closed-end business development company provides financial services to leveraged middle market companies. It invests in aerospace and defense, air freight, automotive, banking, entertainment and more. As is the case with high-yield companies, Solar Capital is best for aggressive investors.
In January the company estimated that its net investment income per share would be $0.44 for the quarter ended December 2017, a slight improvement from the previous quarter. Ford Equity Research suggests investors hold the stock rather than buy or sell it.
Check out: 15 Best Stocks That You've Actually Heard of
7/10
erlucho / Shutterstock.com
7. Pattern Energy Group Inc. (PEGI)
Current Stock Price: $19.28
Current Dividend Yield: 8.76 percent
If you're looking to get in on the alternative energy trend, this might be a good stock to consider. Patterson Energy is an independent power company with projects in the U.S., Canada and Chile. The company has a portfolio of 18 wind-power projects and also sells electricity and energy credits to local utilities. Following the market sell-off in early February, Jason Hall of The Motley Fool put PEGI on his buy list. He considers wind and solar energy to be competitive with fossil fuels. Plus, Patterson Energy has access to a pipeline of 10-plus gigawatts of planned new wind and solar assets through one of its subsidiaries. That should be a boon to long-term cash flow.
8/10
kupicoo / iStock.com
8. Newtek Business Services Corp. (NEWT)
Current Stock Price: $17.45
Current Dividend Yield: 9.17 percent
There seems to be a trend here. Newtek is a business development firm that provides financial and business services to small and mid-sized companies. And, like several of the high-dividend stocks, Newtek funds early-stage enterprises. It also has high-profile clients like the Federal Deposit Insurance Corporation (FDIC). If you want to get into venture capital, but lack the big bucks, consider a business development firm. Or, if you don't like the riskiness of the stock, consider its recently offered notes maturing in 2023 and paying 6.25 percent.
Guidance for Today: 20 Things to Do in a Falling Stock Market
9/10
Hero Images / Getty Images
9. Alliance Holdings GP, L.P. (AHGP)
Current Stock Price: $26.46
Current Dividend Yield: 11.22 percent
Another energy-related company, Alliance Holdings produces and markets coal to utilities and industrial users across the U.S. Unlike the growing wind and solar energy industries, however, coal is facing headwinds. In a recent earnings release, the company said its 2017 fourth-quarter earnings fell 19.4 percent from the previous year, But it did increase its dividend payment to $0.7425 per unit (annualized to $2.97), up from $0.735 per unit ($2.94 annualized) a year earlier.
10/10
Gorodenkoff / Shutterstock.com
10. Consolidated Communications Holdings, Inc. (CNSL)
Current Stock Price: $11.92
Current Dividend Yield: 13.00 percent
This communications firm offers long-distance, internet and equipment sales in the U.S. Typically, a very high dividend corresponds with a greater degree of risk. A 13 percent yield is tough to pass up, however. And even though Consolidated Communications operates in a very competitive field, it's expected to produce solid financial results over the near term. On average, analysts expect the company to report earnings of 35 cents per share for 2017 and 37 cents per share for 2018.
Up Next: The 10 Best Dividend Stocks of All Time
This article is produced for informational purposes only and is not a recommendation to buy or sell any securities. Investing comes with risk to loss of principal. Please always conduct your own research and consider your investment decisions carefully.
Please note photos are for illustrative purposes only. As a result, some of the photos might not reflect the companies listed in this article.
About the Author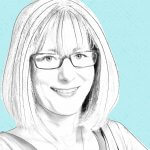 Barbara Friedberg, MBA, MS, brings decades of finance and investing experience. She has a Bachelor of Science degree in economics from the University of Cincinnati, a Master of Science degree in student affairs administration and counseling from Miami University, and a Master of Business Administration degree from Penn State University in finance.