The Home and Garden Industry Is Blooming — Here's How To Invest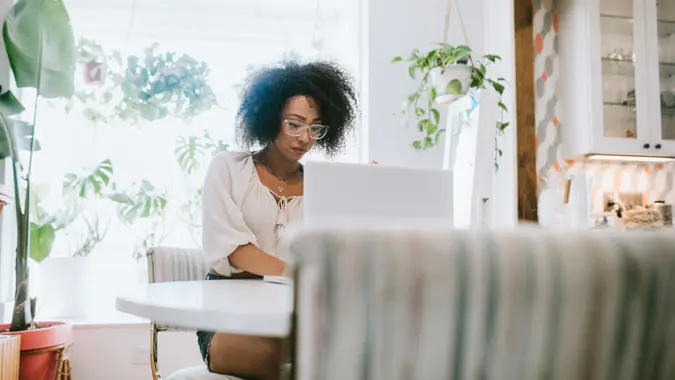 RyanJLane / Getty Images
The home and garden market has always been blooming, but right now it is booming. 
Check Out: Where To Invest for the Rest of 2021
See: The 11 Most Popular Pandemic Home Improvement Projects

According to Technavio Research, there's a major growth spurt occurring in the home and garden B2C e-commerce market, which is expected to rise by $101.65 billion from 2020 to 2024, growing at a compound annual growth rate or CAGR of nearly 9% during that time frame. 
The growth is driven largely by the increasing proliferation of smartphone and internet access, and helped by retailers offering simple return policies, product comparisons and cash upon delivery. 
But there's more to the story (hint, hint: global catastrophes). 
"Take a global pandemic, sprinkle in more and more cues of a looming climate change and what happens?" said Adam Garcia, founder of The Stock Dork. "People begin to wish to de-urbanize, revive some kind of domestic bliss and slow down the insanely fast rhythm of living that brought us here in the first place." 
Read: 7 Easy Home Renovations for $5,000 or LessShop: 10 Top Home Products With Lifetime Guarantees
The pandemic also entailed a sudden and deep shift in the workplace and its related values, resulting in more people leaving cities and choosing to live and work in a "more holistic way," Garcia said. 
Also worth noting is the depression that other sectors (like the hospitality industry) experienced during the pandemic, which created a lasting impact on how investors think. 
"Markets tend to look nervously into the future," said David Peters, CPA, founder and owner of David Peters Financial Group and Peters Tax Preparation & Consulting, PC. "People see the recent spike in COVID cases, so they may be hesitant to invest in travel, [but they] know that home and garden did pretty well during the pandemic; therefore, whether there are new COVID cases or not, people hope that home and garden can continue to grow. In many ways, it is a sector that has shown some durability and stability during a very unstable last few years."
Learn: Why It's Never a Bad Idea To Invest In Apple and These Other CompaniesDiscover: 19 Areas To Invest In During a Financial Crisis
Investors can get in on the action by selecting stocks from companies that promise to continue to blossom in the home and garden space. To learn some of the best picks, GOBankingRates talked with Ryan Cullen, CEO of Cullen Investment Group.  
"I think the highest growth opportunities are [with] Qurate Retail which owns QVC, HSN, Zulily, Ballard Designs, Frontgate, Garnet Hill and Grandin Road," Cullen said. "Qurate Retail, Inc., together with its subsidiaries, engages in the video and online commerce industries in North America, Europe and Asia.
"The company markets and sells various consumer products primarily through live televised shopping programs, internet and mobile applications to approximately 218 million households."
Explore: 10 Popular QVC and HSN Products and What They CostResearch: 8 Viral Amazon Products for $30 or Less
Qurate Retail has a market cap of nearly $5 billion, up 5.65% over 2020 and is trading at a relatively low valuation with large growth potential, Cullen said. Beyond Qurate Retail, Cullen recommends that investors looking to reap what the home and garden market sows should also consider Whirlpool, Home Depot, Lowe's, Scotts Miracle-Gro and Amazon. 
"[These companies] are all titans of the home and garden sector and will give you exposure to the home and garden sector and since they are older, more established and have name recognition and brand loyalty may pose as less risky options," Cullen said. 
"Additionally, if someone wanted options that present more risk but possibly a lot of upside I would look at Wayfair, Acme United (which I think is quite undervalued and still presents a solid growth opportunity)," Cullen said. "For [our] firm, Pinterest, Etsy and Sleep Number represent very high growth plays in this particular sector."
More From GOBankingRates
Last updated: July 28, 2021