Investing 2022: How Did the Stock Market Perform This Year?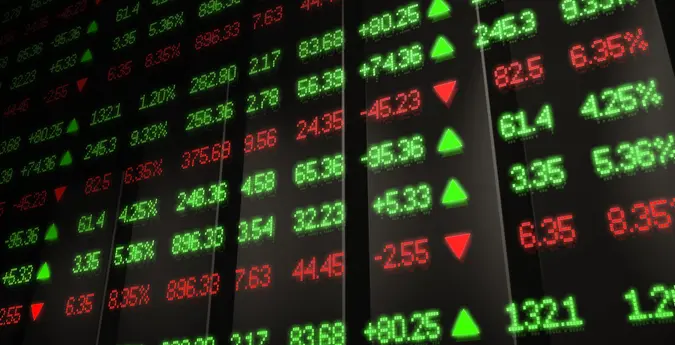 AshDesign / Shutterstock.com
Unless you were playing the short side of the market, 2022 has been a pretty dismal year for investors across the board. While a number of factors have played a role in the bear market of 2022, skyrocketing inflation — the highest in over 40 years — and aggressively rising interest rates, thanks to the Fed, have combined to drive share prices down in most sectors.
Holiday Spending: Get Top Holiday Shopping and Savings Tips
Advice: 5 Things You Must Do When Your Savings Reach $50,000
While certainly painful to endure, the silver lining for long-term investors is that this could prove to be a good year to buy stocks. While past performance is not an indicator of future results, the stock market as a whole has recovered from every prior bear market in history and gone on to make new all-time highs.
However, talk with your financial advisor to see whether buying stocks is appropriate for your investment objectives and risk tolerance. Here's a breakdown of exactly how the stock market has performed in 2022.
Overall Performance
The S&P 500 has posted a mild recovery since its bear market lows in mid-2022, when it fell more than 25% from its high. As of Nov. 29, the S&P 500 is down a more modest 16.75%, but still enough to be in a severe correction. Unless the market stages a huge December rally, it likely will finish down double digits for the year.
Performance by Month
The performance of the S&P 500 has varied greatly from month to month in 2022. In fact, for the most part, the S&P has exhibited some rather large monthly moves, with more than a few months flirting with a 10% move either up or down. Here's the month-by-month performance of the S&P 500 in 2022 thus far:
January 2022: -5.26%
February 2022: -3.14%
March 2022: +3.58%
April 2022: -8.80%
May 2022: +0.01%
June 2022: -8.39%
July 2022: +9.11%
August 2022: -4.24%
September 2022: -9.34%
October 2022: +7.99%
As the monthly readouts show, investors have been whipsawed on a monthly basis by the erratic market in 2022. While December is generally a favorable month on a seasonal basis, there's no guarantee that the market bounces before the year ends.
Take Our Poll: How Has Inflation Impacted Your Holiday Shopping Plans?
Performance by Sector
Although it's easy to consider the stock market to be this singular monolith, the reality is that it comprises a variety of very different sectors. While "the market" may move in one direction, individual sectors can be all over the map in any given year. Here's a quick rundown of how the various sectors of the S&P 500 have performed through the end of Q3 2022:
Energy: +30.71%
Utilities: -8.58%
Consumer Staples: -13.52%
Healthcare: -14.15%
Industrials: -21.72%
Financials: -22.41%
Basic Materials: -24.90%
Consumer Cyclical: -30.32%
Real Estate: -30.43%
Technology: -31.93%
Communication Services: -39.43%
Even in a down market, one sector — energy — is up by over 30%. While it's not always energy, there is typically at least one sector of the market that rises even when stocks overall are trading down. These figures were valid as of the end of September, when the S&P 500 itself was down 23.9% for the year.
Stocks That Made Big Moves
As energy was the best performing sector in 2022, it's no surprise that many of the top performing stocks are energy-related. This is particularly true for smaller companies, which are typically more leveraged than big companies and are able to make spectacular moves, such as Scorpio Tankers, up over 300% YTD. But among the well-known S&P 500 names, here are some of the biggest movers so far in 2022:
Occidental Petroleum: +139%
Constellation Energy: +130%
Marathon Oil: +85%
Exxon Mobil: +81%
In a year in which the broad market is a bear, it's hard to find stocks that are posting big profits. But it's easy to find stocks that are taking huge losses. Here are some of the big-name S&P 500 stocks that are taking a bath in 2022:
Meta Platforms (Facebook): -65%
Align Technology: -71%
Amazon: -42%
Alphabet (Google): -30%
Microsoft: -24%
More From GOBankingRates