Rolls Royce Stock (RYCEY): Is It a Good Buy Right Now?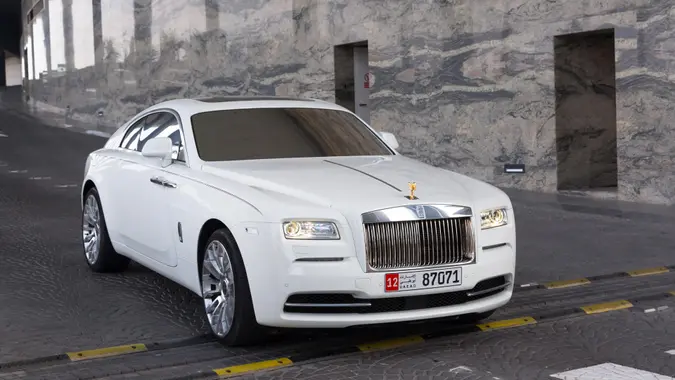 Patryk Kosmider / Shutterstock.com
As cases of COVID-19 around the world soared, the price of Rolls Royce stock plunged, troubling investors. Most of the money the company makes comes from service contracts with different airlines, primarily for servicing engines.
Therefore, as air travel halted as well, the company's business–and stock price–also declined. However, as vaccinations increased, air travel opened up around the globe. That has positively impacted RYCEY stock, raising it slightly at the beginning of this year.
Rolls Royce Stock Performance Over the Year
Unfortunately, this increase was only short-lived as the emergence of the Delta variant led many countries to increase travel restrictions. Along with Rolls Royce, other aviation stocks, like IAG and EasyJet, have also suffered at the hands of the pandemic. The expected yet alarming drop in stock prices has left many investors worried.
So what does that mean for the future of Rolls Royce stock? Is it worth a buy given the spread of the new COVID-19 variant? Let's look at the details.
What Is Rolls Royce?
Second only to General Electric in size, Rolls Royce is a large company that manufactures aircraft engines. One of the most popular engines from Rolls Royce is the Trent 100, which is most often present in Boeing 787 aircraft.
The company has three business segments: defense, power systems and civil aviation. While the latter two are suffering due to the pandemic, Rolls Royce's defense segment is doing quite well, with considerably higher revenues in 2020 than in previous years.
How Much Is It Worth?
RYCEY stock traded at $1.49 intraday on Sep. 17, 2021, as of the close of the day. The company currently has a market capitalization of over $12.80 billion.
Are There Any Risks To Investing in Rolls Royce?
Given the current uncertainty around the progression of the pandemic and further air travel restrictions, it's not likely that the aviation industry will improve significantly in the next few months.
Good To Know

However, some analysts forecast that Rolls Royce stock will go up towards the end of 2021 as the company takes some cost-saving measures toward saving up to $1.8 billion a year. On top of that, Rolls Royce will also sell the ITP Aero, earning an estimated $1.8 billion from this sale.
How and Where To Buy Rolls Royce Stock?
If you want to purchase the Rolls Royce stock, choose a trading platform and create an account. Search for the ticker RYCEY.
Then, purchase your desired number of shares or put a limit order on the purchase. Finally, manage your assets and learn of upcoming trends from news and expert analysis.
Is It a Good Investment?
CNN analysts forecast that RYCEY stock will reach a median of $4.85, with a $3.65 low estimate and a $6.77 high estimate. If the stock reaches the median, that will be a 208.84% improvement from the current price.
Judging from its market standing, Rolls Royce stock isn't exactly a good investment because, even with a 200%+ increase, in the long run, the stock's price is not comparable to what you'd expect to earn from your investment in an aviation company in the same period.
In addition, at a disappointing low of $1.57, the stock doesn't seem to be getting even close to the forecasted median amount of $4.85.
Is It a Buy, Hold or Sell?
CNN's analysts recommend holding the stock for the time being, and this consensus has remained steady for the past few months.
However, you can invest in Rolls Royce stock if you don't mind holding the stock until vaccinations become ubiquitous and travel restrictions are lifted.
Our in-house research team and on-site financial experts work together to create content that's accurate, impartial, and up to date. We fact-check every single statistic, quote and fact using trusted primary resources to make sure the information we provide is correct. You can learn more about GOBankingRates' processes and standards in our editorial policy.