Should You Invest in Vaccine Stocks Right Now?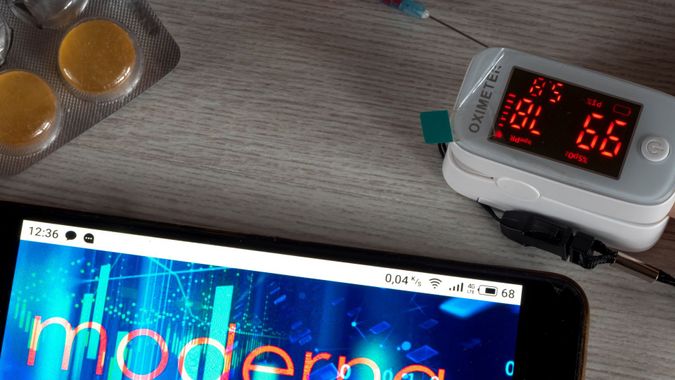 Valera Golovniov/SOPA Images/Shutterstock / Valera Golovniov/SOPA Images/Shutterstock
If you're looking to expand or diversify your portfolio, you may be eyeing vaccine stocks closely. Moderna (NASDAQ: MRNA), Pfizer (NYSE: PFE), BioNtech (NASDAQ: BNTX) and AstraZeneca (NASDAQ: AZN) all have Covid-19 vaccines in the early stages of approval, making them especially enticing to investors. The news got even better last week, when the UK drug regulatory commission MHRA authorized Pfizer and BioNTech to distribute their Covid-19 mRNA vaccine for emergency use and the first doses could be administered this week.
Rollercoaster Ride: Markets React as Coronavirus Vaccines Get Ready to Ship
In the U.S., the Food and Drug Administration is still reviewing Pfizer's data, but a meeting on Thursday could yield answers on emergency vaccine distribution by Friday morning. Meanwhile, Moderna could get approval to distribute their vaccine at the December 17 meeting. Moderna shares have risen 600% for the year, while Pfizer and AstraZeneca showed gains of approximately 8% and 9%, respectively.
With all these potentially positive developments, should you invest in these pharmaceutical companies right now? Probably not, say some experts.
Get Started: 6 Telehealth Stocks to Invest In Right Now
"I strongly believe that for individual investors, it's best not to try and compete with traders on the hot stocks of the moment because it's so easy to buy at too high a price and get burned," certified financial planner Cathy Curtis, founder and owner of Curtis Financial Planning in Oakland, California, told CNBC News in an article Monday.
Same.

"And Buy more Pfizer stock"
— Read More, Talk Less ????????✈️ (@scientistmike35) December 2, 2020
Experts at Motley Fool also observe that it may be too late to invest in Moderna, since the optimism of the coming vaccines is already built into the price of the shares. In addition to the risk of buying too high, there's a lot that can go wrong if you try to play the market and bet on big pharma stocks continuing to rise.
News outlets are already forecasting potential supply chain woes for vaccine distribution, and cybercriminals view these companies as hot targets. Plus, U.S. distribution still hinges on FDA approval. And all of this assumes the vaccines will work with the 90% efficacy expected with minimal – or at least tolerable – side effects.
Learn More: IBM Reveals Cyber Criminals Targeting COVID Vaccine Supply Chain
For long-term investments, exchange traded funds (ETFs) and mutual funds provide more stability and less risk. Successfully choosing individual stocks for short term gains requires knowing what others don't know. We already know where these pharmaceutical companies stand with their vaccines – but the only question is whether or not they will succeed, and it's a big question.
If you're looking for stable, long-term, profitable investments, leave the day trading to the professional day traders and focus on strong companies that have exhibited steady and consistent growth. Better yet, bank on the stability of ETFs and mutual funds for more consistent returns.
More From GOBankingRates