10 Stocks That Could Bounce Back in 2021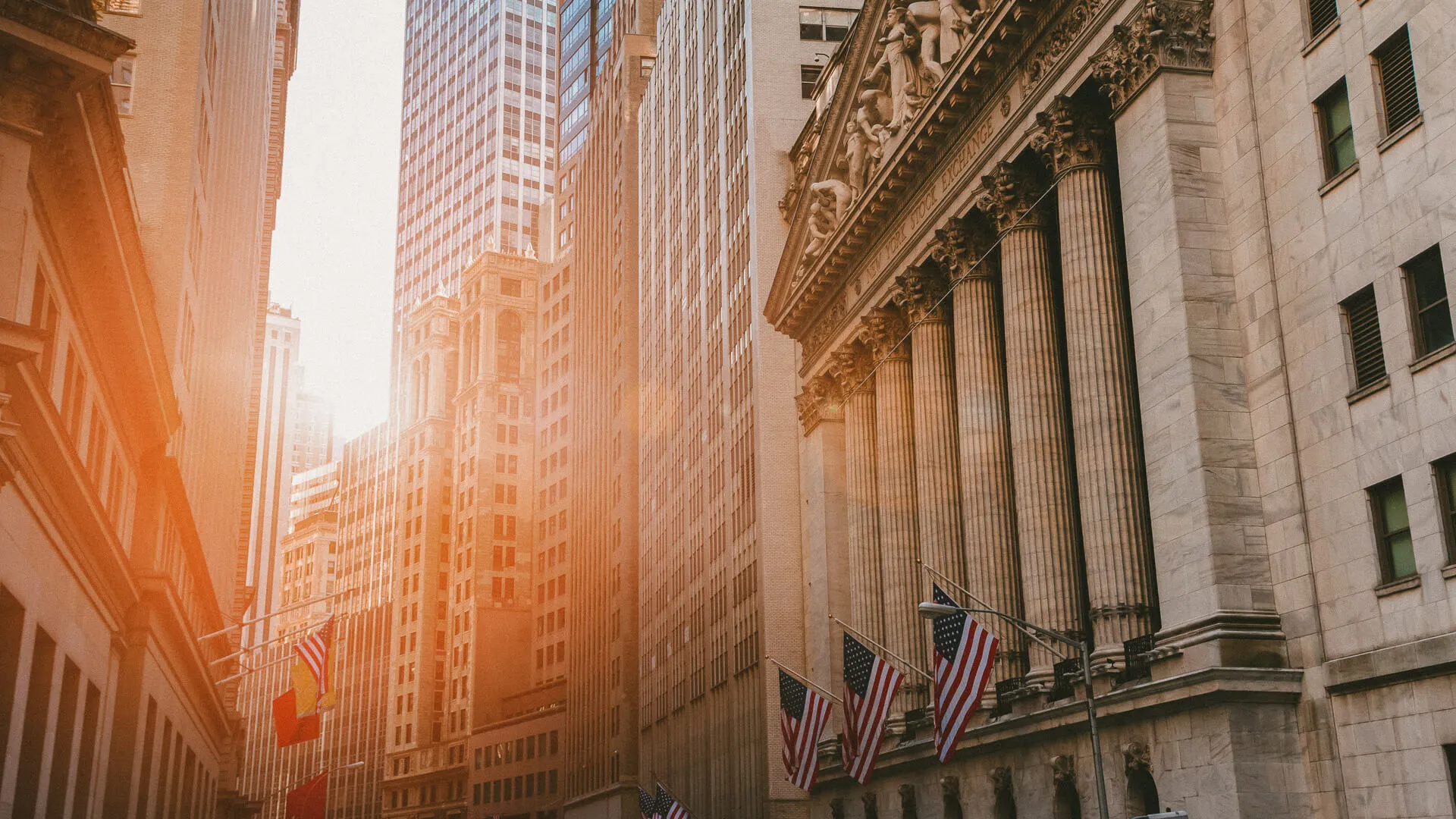 2020 has been a roller coaster for investors. After making new highs early in the year, the market absolutely cratered in February and March in response to the great uncertainty surrounding the outbreak of the coronavirus pandemic. The fall was so sharp and so steep — 35% from February 19 to March 23 — that it marked the fastest bear market in history.
Find Out: The Most Surprising Stock Market Trends of 2020
Then, in a completely unexpected move, the market undertook the quickest recovery from a bear market in history. It took only 126 trading sessions for the market to recover from its swift drop and hit a new high, on August 18, 2020.
As far as the market is concerned, the party has continued, with a string of new highs pushing the S&P 500 index up over 14.5% year-to-date as of December 8, 2020. However, not all stocks have participated. In fact, a number of companies have been held back by the stay-at-home orders and other factors that made them market laggards in 2020.
But that doesn't mean these stocks can't make a comeback.
Here are some of the year's underperformers  that might have a chance to bounce back in 2021. 
Last updated: Jan. 4, 2021
Ulta Beauty (ULTA)
Stock price on Dec 31, 2019: $253.14
Stock price as of Dec. 8, 2020: $272.00
Ulta Beauty is a cosmetics retailer that rises and falls — sometimes dramatically — with the whims of consumers. Investors who have held on since the start of the current bull market in 2009 have been handsomely rewarded, as the stock has been one of the S&P 500's top performers over that period. But in 2020, Ulta peaked at $304.65 before being dragged down by the coronavirus slowdown and crashing to $104.65. The stock has recovered greatly from its 52-week low, but it's still only up about 7.5%, less than half the S&P 500 return YTD.
Find Out: The Biggest Stock Climbs of 2020
Why Ulta Beauty Could Bounce Back
Although Ulta shares failed to outperform in 2020, they've been a long-term winner. The coronavirus pandemic decimated in-store demand, but that is likely to recover once consumers are allowed to venture out of their homes again. If a vaccine receives wide distribution in 2020, Ulta shares are likely to benefit from the return to normalcy.
Analysts have a consensus "strong buy" rating on the stock, with an average target price of $300.82 and a top target of $345. If the shares reach that level, that amounts to a 27% pop.
Read More: Do You Invest Like These Millionaire Stars?
Newell Brands (NWL)
Stock price on Dec 31, 2019: $19.22
Stock price as of Dec. 8, 2020: $21.02
Newell Brands is the parent company of some of the most well-known brands in America, including Elmer's glue, Papermate, Sharpie, Mr. Coffee, Calphalon, Sunbeam and Rubbermaid. But this well-rounded portfolio hasn't helped the company's stock price, as disappointing financial results have pushed shares well below their all-time closing high of nearly $55 in August 2016.
It's a New World: 4 Investing Lessons the Pandemic Has Taught Us 
Why Newell Brands Could Bounce Back
Newell Brands has been taking steps to improve its financial outlook, and the stock has already begun to recover. In spite of the trends brought about by the coronavirus pandemic, the company beat earnings estimates in its Q3 2020 report. Both revenue and earnings beat estimates, thanks to solid sales growth and robust cash flow.
Management is attempting to capitalize on its most successful trends going forward, and it is still benefiting from the reduction of more than $4 billion in debt in 2019. The company also pays a hefty dividend, currently north of 4%.
You Ready? Investing for Beginners: What First-Time Investors Need To Know
Boeing (BA)
Stock price on Dec. 31, 2019: $325.76
Stock price as of Dec. 8, 2020: $236.57
At first glance, aerospace and defense giant Boeing seems to have a perfect business model, benefiting from government defense contracts and riding the tide of global airline expansion. However, 2019 and 2020 have served a double wallop to this Dow Jones Industrial Average member.
In 2019, well-publicized troubles with Boeing's 737 MAX jet, which led to two fatal crashes and an FAA grounding of the plane, greatly impacted its share price. In 2020, the near-complete shutdown of global air travel has continued the company's troubles.
Get Smart: 26 Smartest Ways To Invest Your Money During the Pandemic
Why Boeing Could Bounce Back
The bullish case for Boeing is largely contingent on two developments: the return of the 737 MAX and the end of the global pandemic. Both of these developments seem within reach. In November 2020, the FAA lifted its ban on the 737 Max, and by mid-June, 2021, the CDC says that the coronavirus vaccine will be widely available.
Both of these developments will remove huge headwinds from Boeing, allowing the company to recover. As the stock market tends to look six months ahead, Boeing stock price could begin to recover much more rapidly than that.
Unfortunately, another tragedy struck as a Ukraine International Airlines Boeing 737 plane out of Iran's Tehran Imam Khomeini International Airport crashed on Jan. 8, 2019. The crash is under investigation, so it's still to be determined what this will mean for Boeing.
ExxonMobil (XOM)
Stock price on Dec. 31, 2019: $69.78
Stock price as of Dec. 8, 2020: $42.24
ExxonMobil shares have been banged up in 2020, after years of hardly budging. One problem is that moderating oil and gas prices have contributed to slower top-line growth for ExxonMobil. However, the big problem for ExxonMobil in 2020 was the coronavirus pandemic, which all but evaporated demand for its products. With global travel falling off a cliff — and stay-at-home orders reducing miles driven — oil and gas prices suffered tremendously.
Why ExxonMobil Could Bounce Back
Analysts from Bank of America Merrill Lynch are bullish on ExxonMobil's prospects for 2020, putting a $100 price target on the stock in 2020 — a gain of 43% from the end of 2019. The optimism is based on a few different projections, including accelerating revenue growth at ExxonMobil and the sale of certain assets that would let it focus on more successful projects.
Want a Deal? The Best Cheap Stocks To Buy
Norwegian Cruise Line Holdings (NCLH)
Stock price on Dec 31, 2019: $58.41
Stock price as of Dec. 8, 2020: $28.15
Norwegian Cruise Lines was steaming in the right direction towards greater profitability and an expanding customer base when it struck an iceberg in early 2020. Cruise ships have always been maligned as carriers of disease, and when an outbreak on a ship off the coast of Japan in February  began triggering greater awareness of the spread of the coronavirus, the cruise industry was doomed. Shares in Norwegian Cruise Line plummeted from a 52-week high of $59.78 down to a shocking $7.03 before bouncing.
Why Norwegian Cruise Lines Could Bounce Back
Investors have begun bidding up shares of Norwegian Cruise Line in anticipation of coronavirus restrictions being lifted sometime in 2021. Shares have more than quadrupled from the 52-week low of $7.03, but they still remain more than 50% below their 52-week high. If the much-discussed vaccines prove effective, the pent-up demand for cruising could propel these shares much higher. The line reported that pricing is in line with pre-pandemic levels and that it set record future sales in September and October. The company currently has $1.2 billion in advance ticket sales on its books.
Southwest Airlines (LUV)
Stock price on Dec 31, 2019: $53.98
Stock price as of Dec. 8, 2020: $47.28
Southwest Airlines has always been in the news thanks to its laid-back image and colorfully quirky in-flight experience. As with others in its industry, however, Southwest got pummeled in early 2020 as air travel essentially ground to a halt. Shares fell from a 52-week high of $58.83 all the way down to $22.47 before bouncing. Although shares have more than doubled since this early-pandemic low, they remain more than 10% off their price at the beginning of the year.
Why Southwest Airlines Could Bounce Back
Airlines have always been a bit of a gamble, but a few things are lining up in Southwest's favor. Numerous vaccines are currently being mass-produced in the hopes that all Americans can get vaccinated sometime in 2021. Coupled with the safety measures being developed by the airline industry, including Southwest, it seems as if Southwest's business is poised for some type of recovery in 2021. As the stock market looks ahead, Southwest stock has already been on the move from its pandemic lows, but it could have further to run. On December 7, analysts at Bernstein upgraded the stock and slapped a $59 price target on it, suggesting about 24% upside from here.
Wells Fargo (WFC)
Stock price on Dec 31, 2019: $53.80
Stock price as of Dec. 8, 2020: $28.94
Wells Fargo, the fourth-largest bank in the U.S. by assets, has seen its stock get slaughtered in 2020, with hardly any recovery. From a 52-week high of $54.56, Wells Fargo hit a low of $20.76 and has only bounced back to the high-20s since then. A combination of low interest rates and slackening loan demand thanks to the pandemic has helped contribute to Wells Fargo's lackluster stock performance.
Why Wells Fargo Could Bounce Back
Any company tied to an economic recovery is poised for a better 2021, and you can count Wells Fargo as a member of that class. If and when the economy improves, loan demand and general business activity will increase, providing a boost to Wells Fargo's earnings. A bet on Wells Fargo is thus a bet on widespread vaccine distribution and a recovering American economy.
The company's CEO remains optimistic, however, suggesting that in the second half of 2021, share buybacks and increased dividends are possible. Either of those actions should have positive ramifications for the stock.
McDonald's (MCD)
Stock price on Dec 31, 2019: $197.61
Stock price as of Dec. 8, 2020: $208.38
McDonald's is one of the most well-known brands in the world, and its global reach is truly outstanding. It's time-tested approach to American comfort food makes it a cultural icon. Yet, the company's stock has been dead in the water in 2020, at least compared with the performance of the S&P 500. McDonald's shares are only up about 5% year-to-date through December 8, 2020, well below the performance of the S&P 500.
Why McDonald's Could Bounce Back
McDonald's has never been the type of stock that will double in two weeks, like some hot tech stocks or speculative pharmaceutical companies. However, many investors prefer stability over drama, and with McDonald's, slow and steady wins the race. The company has been a consistent long-term winner, generating decades of positive returns for investors — an average of over 14% per year over the past 15 years. Its dividend yield of about 2.5%  is relatively high in an environment in which investors can barely scratch out a 0.01% APY from the big banks.
Gilead Sciences (GILD)
Stock price on Dec 31, 2019: $64.98
Stock price as of Dec. 8, 2020: $61.17
Since its share price peaked above $122 in June 2015,  Gilead Sciences has been a perennial underperformer on Wall Street. The world's second-largest biotech behind Amgen has been trying to regain its footing with new liver disease treatments, but a major sales decline in its core hepatitis C drugs has been like an albatross around the company's neck, dragging down the stock price along with it. Gilead shares moved mostly sideways in 2020 despite the recovering bull market.
Why Gilead Sciences Could Bounce Back
The bottom line is that Gilead is now the ultimate value stock. Some investors figure shares are appropriately priced, given the company's declining sales. However, value investors point to Gilead's massive $26 billion in cash and dividend yield of 4.45% as good reasons to own the stock.
In addition to producing remdesivir, which has been used to battle COVID-19, the company has 42 drugs in its pipeline, including HIV and oncological cell therapy drugs. Revenue in the company's third quarter of 2020 jumped 17% on a year-over-year basis. The consensus analyst rating on the stock is "buy," with an average 12-month price target of $76.59, about 25% above current levels.
Medtronic (MDT)
Stock price on Dec 31, 2019: $113.45
Stock price as of Dec. 8, 2020: $111.18
Medtronic is one of the largest medical device companies in the world. Located in over 150 countries, the company's co-founder invented the battery-powered pacemaker some 70 years ago.  Although a vital and growing business, Medtronic was in the wrong industry to prosper in 2020.
As the global coronavirus pandemic kept people in their homes and out of hospitals, surgical and medical procedures were postponed, resulting in reduced sales and earnings for the company. Its stock fell 40% from its 52-week high of $112.15 down to $72.13 before bouncing back to current levels.
Why Medtronic Could Bounce Back
Medtronic has been crippled by the societal limitations imposed by the coronavirus. As a vaccine is distributed and consumers feel safe undergoing medical procedures again, Medtronic should benefit. The company's stock has already been recovering, and in its most recent earnings report, Medtronic reported earnings and revenue above expectations.
An Edward Jones analyst said that the company's "…results were solid relative to expectations as procedure volumes continue to increase faster than expected." If Medtronic can continue on this course, the stock price should recover faster than expected as well.
More From GOBankingRates
This article is produced for informational purposes only and is not a recommendation to buy or sell any securities. Investing comes with risk to loss of principal. Please always conduct your own research and consider your investment decisions carefully.
About the Author