13 Stocks That Could Bounce Back in 2020
Is now the time to consider Uber, Pinterest and others?
NYCStock / Shutterstock.com
In a year filled with uncertainty that included everything from changing Federal Reserve policy to a full-blown trade war and even a presidential impeachment, the U.S. stock market was shockingly strong. As of Dec. 24, 2019, the S&P 500 index had posted year-to-date gains of nearly 30%. Despite the axiom that "a rising tide lifts all boats," some well-known stocks have had poor years — in some cases posting double-digit percentage declines. Take a look at some of the year's underperformers that might have a chance to bounce back in 2020 if you're looking for some investment options.
Last updated: Jan. 8, 2020
1/26
Osugi / Shutterstock.com
Macy's (M)
Stock price on Jan. 2, 2019: $29.78
Stock price as of Dec. 24, 2019: $16.12
There was no miracle on 34th Street for Macy's in 2019, at least regarding its share price. The hard times continued for the department store chain and sponsor of the iconic Macy's Thanksgiving Day Parade. After being one of America's preeminent retailers for decades, Macy's recent stock performance reflects a company struggling to stay relevant. Macy's has been slow to change from an old-line retailer to a modern one with a strong online presence, and its earnings and share price have suffered as a result.
2/26
Joel Carillet / Getty Images
Why Macy's Could Bounce Back
The retail landscape is littered with bankrupt companies that couldn't adapt to the rise of online competition and changing consumer tastes, but some analysts believe Macy's won't fall into that camp. Although its earnings continue to trend lower, the company still generates enough revenue, cash flow and profit to cover its dividend, yet the stock still trades well below its $20 book value. If Macy's can better adapt to the new retail environment, this high-risk/high-reward stock could be a winner for investors.
3/26
Jonathan Weiss / Shutterstock.com
Ulta Beauty (ULTA)
Stock price on Jan. 2, 2019: $244.84
Stock price as of Dec. 24, 2019: $252.49
Ulta Beauty is a cosmetics retailer that rises and falls — sometimes dramatically — with the whims of consumers. Investors who have held on since the start of the current bull market in 2009 have been handsomely rewarded, as the stock has been one of the S&P 500's top performers over that period. But in 2019, Ulta got dragged down by an overall slowdown in the cosmetics sector, resulting in only a 2% share price gain for the year.
4/26
Jonathan Weiss / Shutterstock.com
Why Ulta Beauty Could Bounce Back
Although Ulta shares ended up being pretty flat in 2019, they had a bumpy ride getting there. The stock lost nearly one-third of its value in late August after the company lowered its outlook, but then steadied itself and pushed higher the rest of the year. In December, Ulta posted earnings above expectations, pushing shares up 7% in a single session. The stock has plenty of room to run to its all-time high of about $369 per share, and the long-term chart remains in an uptrend. Add in the negative sentiment already baked in by some analysts and there's plenty of potential for further upside surprises.
5/26
SEASTOCK / Getty Images/iStockphoto
Canopy Growth (CGC)
Stock price on Jan. 2, 2019: $26.87
Stock price as of Dec. 24, 2019: $19.96
Canopy Growth was the first marijuana stock to trade on the public markets and is therefore seen as a bellwether of the health of the industry as a whole. Canopy shares peaked above $56 in October 2018 and traded at $52 as recently as April 2019, but since then the stock has gone up in smoke, losing more than half its value. In its November 2019 earnings report, the Canadian cannabis company reported wider-than-expected quarterly losses and lower-than-expected revenue, driving the stock below $15 per share. Part of the problem with the industry is black market sellers, who are still large and thriving and can sell their products at lower prices than legal sellers such as Canopy.
6/26
Jan Faukner / Shutterstock.com
Why Canopy Growth Could Bounce Back
The legalization of pot is a pretty recent phenomenon, so it might take a while for major producers such as Canopy Growth to find their footing. Marijuana is clearly a high-risk industry, but the rewards could also be high if the U.S. were to legalize cannabis at the federal level. Canopy's public profile should get a boost from collaborations with popular celebrities like Drake, Snoop Dogg, Evan Goldberg, Seth Rogen and even Martha Stewart. Meanwhile, Canopy's revenue continues to grow at a robust pace, rising 45% year-over-year in 2019 following an 83% gain the previous year.
7/26
JHVEPhoto / Shutterstock.com
L Brands (LB)
Stock price on Jan. 2, 2019: $25.67
Stock price as of Dec. 24, 2019: $18.22
Shares of L Brands suffered the same fate as many other retail stocks in 2019, sinking well below recent highs and struggling to get back in the right direction. In fact, L Brands sits right alongside fellow retailer Macy's as one of the worst-performing stocks of 2019. The owner of Victoria's Secret, Bath & Body Works and other brands has discussed "strategic alternatives" to turn its performance around, but at least one analyst recently said the company's core brands are "already broken."
Not a Risk-Taker? 9 Safe Investments With the Highest Returns
8/26
jorome / Shutterstock.com
Why L Brands Could Bounce Back
For L Brands to recover, it's going to have to rely on the strength of its brands. The company's flagship properties, Victoria's Secret and Bath & Body Works, are both well known, so recovery is certainly a possibility. Some analysts see the stock popping as much as 20% in 2020 if L Brands management can present a convincing strategy for success. The stock is a decent value play, trading at a valuation of less than 14 times earnings. In the meantime, you can collect a dividend of more than 6.5% while you wait for the stock price to recover.
9/26
QualityHD / Shutterstock.com
Signet Jewelers (SIG)
Stock price on Jan. 2, 2019: $31.77
Stock price as of Dec. 24, 2019: $20.76
Signet Jewelers is another victim of the retail apocalypse, with the stock losing close to one-third of its value in 2019. As with L Brands and Macy's, Signet has been one of 2019's worst performers. The parent company of well-known jewelry brands Zales, Jared and Kay has been shuttering stores and hoping that a redesign and a better online presence can help revitalize the brand.
10/26
QualityHD / Shutterstock.com
Why Signet Jewelers Could Bounce Back
If you can look beyond the name to the numbers behind Signet, you might find it a more compelling buy. The stock trades at a price-to-earnings ratio of less than six times earnings and pays a dividend yield of about 7%. In early December the stock popped nearly 8% in a single day when Signet posted a lower-than-expected quarterly loss and raised its 2020 earnings guidance. With Signet still trading on the low end of its range, there might be a chance to grab some shares before its recovery plan is fully integrated.
11/26
AzriSuratmin / Shutterstock.com
Newell Brands (NWL)
Stock price on Jan. 2, 2019: $18.59
Stock price as of Dec. 24, 2019: $19.39
Newell Brands is the parent company of some of the most well-known brands in America, including Elmer's glue, Papermate, Sharpie, Mr. Coffee, Calphalon, Sunbeam and Rubbermaid. But this well-rounded portfolio hasn't helped the company's stock price, as disappointing financial results have pushed shares well below their all-time closing high of nearly $55 in August 2016.
12/26
kaykhoon / Shutterstock.com
Why Newell Brands Could Bounce Back
Newell Brands has been taking steps to improve its financial outlook. The company offloaded noncore brands and sold assets to trim more than $4 billion in debt — actions that improved its bottom line and helped the stock rally more than 40% from its mid-2019 low. Newell's share price has been trending in the right direction of late and management seems determined to improve operating results.
13/26
Jordan Tan / Shutterstock.com
Boeing (BA)
Stock price on Jan. 2, 2019: $322.50
Stock price as of Dec. 24, 2019: $333.00
At first glance, aerospace and defense giant Boeing seems to have a perfect business model, feasting on government defense contracts and riding the tide of global airline expansion. However, 2019 has not been kind to this Dow Jones Industrial Average member. Although Boeing's stock trades slightly above where it began 2019, it's more than 25% off its March 2019 high of $446.01 per share. Well-publicized troubles with Boeing's 737 MAX jet, which led to two fatal crashes and remains grounded by the FAA, have greatly impacted its share price.
14/26
Maxene Huiyu / Shutterstock.com
Why Boeing Could Bounce Back
Despite the 737 MAX problems, many analysts remain bullish on the Boeing stock, predicting double-digit gains in 2020. The average price target for Boeing on Wall Street is $388 — a big jump from recent levels. Sooner or later, the 737 MAX is expected to fly again, and at that point, Boeing will be able to fill its backlog of orders and become cash-rich almost overnight. Meanwhile, the company's reputation could get a boost from the recent firing of ex-CEO Dennis Muilenburg, who was widely criticized for the way he handled Boeing following the plane crashes.
Unfortunately, another tragedy struck as a Ukraine International Airlines Boeing 737 plane out of Iran's Tehran Imam Khomeini International Airport crashed on Jan. 8, 2019. The crash is under investigation, so it's still to be determined what this will mean for Boeing.
15/26
Jonathan Weiss / Shutterstock.com
ExxonMobil (XOM)
Stock price on Jan. 2, 2019: $68.19
Stock price as of Dec. 24, 2019: $70.02
ExxonMobil shares have hardly budged in 2019, rising less than 3% even in a major bull market. One problem is that moderating oil and gas prices have contributed to slower top-line growth for ExxonMobil, which saw revenue climb only 2% year-over-year in 2019, down from 20% just a couple of years earlier.
16/26
Harry Green / Shutterstock.com
Why ExxonMobil Could Bounce Back
Analysts from Bank of America Merrill Lynch are bullish on ExxonMobil's prospects for 2020, putting a $100 price target on the stock in 2020 — a gain of 43% from the end of 2019. The optimism is based on a few different projections, including accelerating revenue growth at ExxonMobil and the sale of certain assets that would let it focus on more successful projects.
Want a Deal? The Best Cheap Stocks To Buy
17/26
rblfmr / Shutterstock.com
Uber (UBER)
Stock price on May 10, 2019: $45.00
Stock price as of Dec. 24, 2019: $30.44
Uber was one of the most anticipated IPOs of 2019 because of its status as a "unicorn," or a private company with a valuation of at least $1 billion. The provider of ride-sharing services finally debuted on the public markets in May 2019, priced at $45 per share. Although the stock briefly topped $47 over the summer, it's been in a downtrend since August, reaching as low as $25.58 in November. As much as the company is a disrupter in its field — so much so that "Uber" is now a verb — it's still losing billions of dollars a quarter, and those losses continue to increase.
18/26
Sundry Photography / Shutterstock.com
Why Uber Could Bounce Back
If you're looking for a bright spot in the Uber story, check out CEO Dara Khosrowshahi's comments in early November. After Uber posted better-than-expected third-quarter results, Khosrowshahi said the company could turn a profit as early as 2021. Khosrowshahi also noted that Uber's rides segment during the quarter grew 19% from the prior year to $2.9 billion, which is enough to cover all of the company's corporate overhead. If Uber does push closer toward profitability in 2020, look for its stock price to rally.
19/26
Jonathan Weiss / Shutterstock.com
Lyft (LYFT)
Stock price on March 29, 2019: $72.00
Stock price as of Dec. 24, 2019: $45.70

Lyft suffered from many of the same woes that plagued rival ride-sharing operator Uber in 2019. Like Uber, Lyft rallied immediately after it began trading on the public markets but then turned south as Wall Street quickly grew weary of the company's slowing growth and huge losses. Despite the hype surrounding Lyft, many investors are skittish about putting their own money into a company that lost a record of $463.5 million during the 2019 third quarter.
Why Lyft Could Bounce Back
Some analysts reckon the worst is over for Lyft. For starters, valuations have come down from a sky-high 10 times sales at the time of its IPO to a more palatable three times sales near the end of the year. Meanwhile, rumors of upcoming price hikes for Lyft's services could help boost its revenue and earnings results. Despite the 2019 woes, Lyft (and Uber) are both immensely popular. Lyft projects it will be profitable by the fourth quarter of 2021 — well ahead of analyst expectations. If trends begin moving in that direction, shares of Lyft could pop in 2020.
21/26
Michael Moloney / Shutterstock.com
Gilead Sciences (GILD)
Stock price on Jan. 2, 2019: $62.55
Stock price as of Dec. 24, 2019: $66.72
Since its share price peaked above $122 in June 2015, Gilead Sciences has been a perennial underperformer on Wall Street. The world's second-largest biotech behind Amgen has been trying to regain its footing with new liver disease treatments, but a major sales decline in its core hepatitis C drugs has been like an albatross around the company's neck, dragging down the stock price along with it. Gilead shares moved mostly sideways in 2019 despite the ongoing bull market.
22/26
Sundry Photography / Shutterstock.com
Why Gilead Sciences Could Bounce Back
The bottom line is that Gilead is now the ultimate value stock. Some investors figure shares are appropriately priced, given the company's declining sales. However, value investors point to Gilead's massive $31 billion in cash and marketable securities, a forward P/E ratio of just above nine and a dividend yield of 4% as good reasons to own the stock.
23/26
I AM NIKOM / Shutterstock.com
Pinterest (PINS)
Stock price on Apr. 18, 2019: $19
Stock price as of Dec. 24, 2019: $18.48
Pinterest is another entrant in the disappointing IPO class of 2019. Coming to market in April, the stock still lingered below its original offering price as of late December. After moving above $36 per share in August, Pinterest shares have since been in a steady downtrend. The stock prices were hit particularly hard in late October and early November after the social media company reported lower-than-expected third-quarter revenue and trimmed its full-year outlook.
24/26
I AM NIKOM / Shutterstock.com
Why Pinterest Could Bounce Back
For Pinterest to rally on Wall Street, it needs to do a better job of monetizing its user base, analysts say. One advantage Pinterest holds over some of its peers is that it has an older, more diversified user base. About 80% of the company's new users come from outside the U.S., and roughly half of those are men. At the same time, the company reaches 83% of American women between ages 25 and 52. These types of favorable (and higher-income) demographics could translate into revenue and earnings gains for Pinterest, as well as a higher stock price.
25/26
gorodenkoff / Getty Images/iStockphoto
Teva Pharmaceuticals (TEVA)
Stock price on Jan. 2, 2019: $15.42
Stock price as of Dec. 24, 2019: $10.05
Teva Pharmaceuticals' stock price had a horrible 2019, falling about 35% in the midst of a roaring bull market. The maker of generic drugs has been buried in bad news, from an earnings miss early in the year to a 44-state lawsuit against the company accusing it and other drugmakers of conspiring to hike drug prices. These and other woes have contributed to a years-long decline in which Teva's share price has sunk 86% from its all-time high of $72 in 2015.
26/26
Fahroni / Getty Images/iStockphoto
Why Teva Pharmaceuticals Could Bounce Back
For many investors, Teva is a "no-touch" stock because of its legal troubles and cratering share price. However, some speculators are finding a good risk-reward proposition in Teva. The company has a dirt-cheap stock, but still delivers robust profits and generates many billions in annual revenue. It's certainly a gamble, but if Teva can sort out its legal situation you might see its stock move much higher in 2020.
More From GOBankingRates
About the Author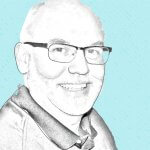 After earning a B.A. in English with a Specialization in Business from UCLA, John Csiszar worked in the financial services industry as a registered representative for 18 years. Along the way, Csiszar earned both Certified Financial Planner and Registered Investment Adviser designations, in addition to being licensed as a life agent, while working for both a major Wall Street wirehouse and for his own investment advisory firm. During his time as an advisor, Csiszar managed over $100 million in client assets while providing individualized investment plans for hundreds of clients.