These 10 Stocks Are Gifts That Keep on Giving
Give the gift of future returns with these stocks.
Benny Marty / Shutterstock.com
Traditionally, gifts for a college graduate or a newly married couple are depreciating assets — like a new car or a set of stainless steel pots and pans. But what if you could give a gift that had the potential to rise in value over time instead?
Gifting shares of stock can do just that. Gifting stock is a simple process. You can buy shares in your own account, then complete some simple paperwork to send those shares into the account of someone else. Even if you just buy one share of stock, it could still be a very generous gift. If you give a share of Berkshire Hathaway's pricier stock, for example, you'll be gifting more than $300,000.
Click through and check out these 10 stocks if you're looking to buy a gift.
1/20
Twin Design / Shutterstock.com
1. Amazon (AMZN)
As the largest e-commerce company in the U.S. and one of the biggest companies in the world by market cap, Amazon has likely gotten a few online dollars from any potential stock recipient. The company has a reputation for having a good price on almost anything, so many shoppers cross-reference pricing on Amazon.com before buying anything in a brick-and-mortar store. Amazon's quest to be the most dominant retailer in the world will likely give it staying power beyond the date you gift your stock.
2/20
Julie Clopper / Shutterstock.com
Why Amazon Is a Great Gift
Originally a simple bookseller, Amazon has grown to the point where it seems like it sells everything. The company looks to dominate whatever retail space it enters, which has already spelled trouble for competitors in everything from clothing to electronics. Next up, Amazon will be taking on both the shipping and the healthcare industries. Amazon recently widened its footprint even further when it purchased Whole Foods, a move that will no doubt put pressure on traditional grocery stores.
3/20
Denys Prykhodov / Shutterstock.com
4/20
mirtmirt / Shutterstock.com
5/20
chrisdorney / Shutterstock.com
3. Disney (DIS)
When it comes to brand recognition, few companies can top the Magic Kingdom of Disney. With iconic characters like Mickey Mouse, thrilling theme parks located across the globe and a multifaceted TV, film and broadcasting division, The Walt Disney Company is a veritable goldmine of entertainment. While the company may have its ups and downs, there's no denying the global reach of its influence.
6/20
Jonathan Weiss / Shutterstock.com
Why Disney Is a Great Buy
Disney is in the midst of a fundamental business transformation. Earnings have been decreasing due to more Americans dropping their cable services, which affects one of Disney's prime assets, the sports channel ESPN. This has kept the stock from trading higher. However, Disney is about to unveil two new streaming services to recapture those lost "cable cutters." It can leverage those services to deliver its enormous, well-known content library, which in addition to traditional Disney classics, includes Pixar and Marvel Studios along with the "Star Wars" franchise.
7/20
pio3 / Shutterstock.com
4. Apple (AAPL)
Apple is one of the most well-known brands in the world thanks to its popular range of electronic products. Anyone you gift stock to has likely used at least one of the company's products, which include the iPhone, iPad and iTunes. Apple has been a consumer products innovator for decades and is now the largest company in the world by market cap, with a value recently topping $900 billion.
8/20
Anna Hoychuk / Shutterstock.com
Why Apple Is a Great Gift
Not many companies can boast of their own "ecosystem," but Apple's world is filled with diehard brand loyalists. For this reason alone, the company is seemingly assured of years of upgrades, replacements and subscriptions from its user base. Business has been booming for years, with the venerable iPad undergoing a new growth phase, sales of Apple Watch units jumping by 50 percent in the latest earnings report, and its services division seeing a 24 percent increase in business. Apple has been a stellar performer on Wall Street for years and doesn't show any signs of slowing down.
9/20
microgen / iStock.com
5. Align Technology (ALGN)
Align might not be as well-known as other stocks on this list, but the company is changing that in a hurry. The maker of clear aligners — also known as "invisible braces" — has been growing by leaps and bounds as it seeks to take away market share from the world of traditional metal braces.
10/20
AndreyPopov / iStock.com
Why Align Technologies Is a Great Gift
The company has been on a fast growth trajectory, with annualized revenue more than doubling since 2012 and management targeting $2 billion in revenue in 2020. Earnings are surging as well. Align appears to have a long growth runway in front of it considering its market share is still only about 10 percent. The stock has already been a home run — more than doubling its price in 2017 alone — and the future looks bright, too.
11/20
testing / Shutterstock.com
6. Baidu (BIDU)
Baidu has been called the "Google of China" because it's the largest search engine in the country. In that sense, it can be seen as a proxy for the growth of China as a whole — and at least in recent history, betting on China has been a good choice. China has transformed itself over the past four decades from an agrarian, developing country into the world's leading economy by some metrics. Since economic reforms began in 1979, the country has grown at an average rate of nearly 10 percent per year.
12/20
Tero Vesalainen / Shutterstock.com
Why Baidu Is a Great Gift
Baidu has been a huge beneficiary of the continuing growth of the Chinese economy. Its stock price has risen 90 times over since the company's initial public offering in 2005. The good times are only getting better for Baidu, which in its most recent quarter reported that both earnings and operating profit more than doubled. As the Chinese economy continues to lift millions out of poverty, search-engine use should continue to grow. But we warned: part of what makes Baidu an exciting company to own is that it is a volatile stock in a volatile market — it is, after all, still a Chinese internet stock. But as a gift Baidu can be fun to own, with potentially huge future profits.
Chinese companies like Baidu abound on this list of stocks that could be the next Apple or Amazon.
13/20
Jeff Youngstrom / Flickr.com
7. Waste Management (WM)
Waste Management provides sanitation services to more than 21 million customers in the U.S and Canada. While it has competitors, it has the biggest network of landfills, transfer stations and recycling centers in the industry. The company grows primarily through acquisitions, ensuring it will always be at or near the top of its field.
14/20
Ildar Sagdejev / Wikimedia Commons
Why Waste Management Is a Great Gift
Waste Management may not have the sizzle of some other stocks, but companies that provide consistent, essential services are the ones with the most predictable revenue stream. There will always be a need for sanitation services and Waste Management is the undisputed leader in North America. The company's management understands that investors value predictable cash flow, and recently increased its quarterly dividend for the 15th year in a row. Waste Management is also buying back $1.25 billion in its own stock, which should raise earnings going forward.
15/20
Michael Cyran / Shutterstock.com
8. Ryanair Holdings (RYAAY)
Ryanair is an Irish airline that pioneered the low-cost carrier concept in Europe and is now the largest budget carrier across the continent. The company is known for exceedingly cheap fares that can drop as low as a single euro. It can do this because it charges for nearly all ancillary services, from luggage and seats to checking in at the airport. Ryanair also keeps costs low by flying to secondary airports such as Beauvais-Tille airport in Paris instead of Charles De Gaulle.
16/20
Colin Howley / Flickr.com
Why Ryanair Is a Great Gift
Ryanair might not be a household name in the U.S. but it's hugely popular in Europe. The company's planes seem to be everywhere on the continent. It carried 129 million passengers in fiscal 2017, up from about 79 million four years earlier. Ryanair's growth is not just an industry thing, either. In 2017, three separate rivals went bankrupt at a time when Ryanair was posting record profits. The company has a built-in cost structure that is lower than its competitors, paving the way for further industry domination going forward.
17/20
Ken Wolter / Shutterstock.com
9. Alphabet (GOOGL)
Alphabet is the parent company of Google, the search engine powerhouse so pervasive that "Google" is now a verb as well as a brand name. But Alphabet owns much more than just Google. In the Alphabet stable you will also find such well-known brands as Chrome, Android, YouTube and, of course, Google Maps. If you give Alphabet stock as a gift, your recipient might not know the name of the parent company, but he or she surely will know its properties.
18/20
Castleski / Shutterstock.com
Why Alphabet Is a Great Gift
Google is king of the hill when it comes to digital advertising. In 2017, it claimed an incredible 40 percent of every dollar spent in digital ads in the U.S, to the tune of roughly $35 billion. Parent company Alphabet is plowing a lot of the profit it gets from Google into "the next big things," including artificial intelligence, machine learning and virtual reality, on top of its cloud-based services business that is already booming. Analysts expect annual earnings growth to average 21 percent over the next five years, which should keep Alphabet's stock price humming along.
19/20
Andriy Blokhin / Shutterstock.com
10. Berkshire Hathaway (BRK.A/BRK.B)
For some investors, the name "Berkshire Hathaway" might not mean anything, but the name "Warren Buffett" is likely to ring a bell. The "Oracle of Omaha" is one of the most successful investors of all time. He's also chairman and CEO of Berkshire Hathaway, the holding company for his investments. You can buy the more affordable version of the shares, under the symbol BRK.B, and pay around $200 per share. If you are really generous, you can buy shares in the original company, symbol BRK.A, and pay closer to $300,000 per share.
20/20
Stuart Isett / Flickr.com
Why Berkshire Hathaway Is a Great Gift
When Warren Buffett speaks, people listen. Berkshire Hathaway shareholders get a front row seat to hear the Oracle's pronouncements about the company and stock market in general at Berkshire Hathaway's annual meeting, a festive occasion that is reported on by media from around the world. Buffett has made some of the greatest deals in investment history, such as the $5 billion investment he made in Bank of America in 2011. By mid-2017, that investment had grown in value to $17 billion.
Click through to find affordable stocks that aren't overvalued in today's hot market.
This article is produced for informational purposes only and is not a recommendation to buy or sell any securities. Investing comes with risk to loss of principal. Please always conduct your own research and consider your investment decisions carefully.
About the Author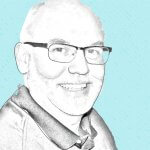 After earning a B.A. in English with a Specialization in Business from UCLA, John Csiszar worked in the financial services industry as a registered representative for 18 years. Along the way, Csiszar earned both Certified Financial Planner and Registered Investment Adviser designations, in addition to being licensed as a life agent, while working for both a major Wall Street wirehouse and for his own investment advisory firm. During his time as an advisor, Csiszar managed over $100 million in client assets while providing individualized investment plans for hundreds of clients.