5 Stocks That Could Make You Rich in the Next 5 Years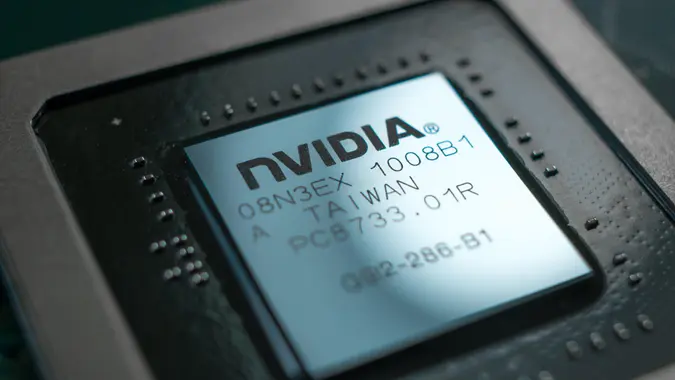 ©Shutterstock.com
Stocks got off to a great start in the first half of 2023, with the S&P 500 up nearly 16% and the tech-heavy Nasdaq up a whopping 31.7%.
While it's hard to sustain those types of returns over the long run, it takes a return of "only" about 14% per year to double your money in five years. If you pick the right individual stock, you could easily snag that type of return. In fact, some stocks can double your money even faster, as Tesla, Nvidia, Royal Caribbean Cruises and others have already demonstrated in 2023. 
Still, it's important to remember that stocks that have the capability of doubling rapidly also generally carry a higher amount of risk than others. You should always consult with your financial advisor to ensure your risk profile matches the stocks that you want to buy.
But, if you can handle the wild swings of a high-flying stock, take a look at the names below, each of which has the potential to double or even go higher still in the next five years. 
Enphase Energy (ENPH)
Stock price as of July 12, 2023: $182.78
Enphase Energy is an aggressive play that should either win big or lose spectacularly. For years — decades even — speculators have hoped, prayed and gambled that it was finally the time for solar stocks to take off.
While solar as a whole is still in the starting gate, in terms of nationwide implementation, some stocks have already done spectacularly well. Enphase Energy is one of those companies, returning a whopping 2,500% over the past five years, even after an incredible drop of 46% from its all-time high in mid-2023.
Still, Enphase Energy somehow remains under the radar of many investors. Analysts have a strong buy rating on the stock, with an average 12-month price target 39% above current levels.
Warning: Bank of America Says Stocks Are Headed for 'Big Collapse'
Tesla (TSLA)
Stock price as of July 12, 2023: $271.99
Tesla is one of the most controversial stocks in the market today, thanks in part to its outspoken genius of a founder, Elon Musk. But there's no denying that the company has absolutely revolutionized the electric vehicle market, and it may only be beginning.
Tesla is miles ahead of the competition when it comes to developing electric vehicles that are both desirable and profitable, and it's dedicated to cutting the cost of EV production in half to further stem competition. Its advances in battery storage technology and the integration of artificial intelligence into its vehicle universe are just some of the cutting-edge technologies that will help the company going forward, and its recent deal to allow competitors to use its superchargers will be yet another big source of revenue. 
Note that the stock is notoriously volatile and already has had a huge run in 2023, so it's a name you might want to average your way into over time.
Nvidia (NVDA)
Stock price as of July 12, 2023: $439.05
Nvidia has always been a popular stock on Wall Street, but the company's stock price has absolutely exploded in 2023, up 189.5% YTD as of June 30. That was enough to make Nvidia the best-performing stock in the first half of 2023.
Much of the rally was due to the fact that Nvidia has become the de facto poster child for AI. As the world's leading producer of microprocessors that make advanced artificial intelligence functions possible, Nvidia is seen as the clear winner in a world seemingly destined to be saturated with AI.
While some giveback is likely, it's important to remember that Nvidia stock actually fell by more than 50% in 2022, making its two-year return less irrational. Over the next five years, Nvidia is likely to continue being the dominant player in the industry, perhaps propelling the stock to even more stratospheric gains.
Chipotle (CMG)
Stock price as of July 12, 2023: $2,077.10
Chipotle Mexican Grill might not have the sizzle that some of the tech stocks on this list might, but it's been a huge winner for long-term investors — and more seems to be in store. Over the past five years, the company's share price has more than quadrupled; but, with the way the company innovates, there may be much more in store.
Just recently, the company unveiled its avocado processing robot, dubbed Autocado, that peels, cores and cuts avocados before they are passed on to human workers for transformation into guacamole. The company claims this will cut processing time in half, translating into more production and higher sales. With a devoted fan base that continues to grow, Chipotle could continue its string of winning years.
Alphabet (GOOGL)
Stock price as of July 12, 2023: $118.98
Alphabet, the company formerly known as Google, is forecast to post earnings growth of 11.1% next year, according to analysts at Bank of America.
Already the world's leading search engine, Alphabet is positioning itself to benefit from the rising AI wave. Google's search results and the personalization of its core products like YouTube are already benefiting from AI and machine learning, and this will only accelerate in the future.
The same is true of the company's advertising and cloud computing businesses. But what many people may not know is that Alphabet runs much deeper than its headline-making businesses. AI can help many of its less well-known divisions, such as its life sciences and self-driving car businesses, make huge technological leaps in the coming years.
Analysts maintain a strong buy rating on the company, which has posted a 102% gain — more than doubling — over the past five years.
More From GOBankingRates