The Most Surprising Stock Market Trends of 2017
Sometimes the market can still surprise the experts.
2017 has been a great year for the U.S. stock market, with the S&P 500 index up more than 16 percent in December. However, a headline number never tells the full story. The year has been full of stocks to buy, stocks to sell and stocks to watch. Here's a look at some of the most eye-opening market events and trends in 2017. More than anything else, the list is a reminder that not even market experts always know what lies ahead. Click through to see the most surprising trends of 2017, and learn what might be a good buy in 2018.
1/10
White House Photographer / Wikimedia Commons
1. Stocks rallied hard following Donald Trump's election.
In the days and weeks leading up to the 2016 U.S. presidential election, many market pundits were predicting a doomsday outcome if Donald Trump scored the upset win over Hillary Clinton. According to Fortune Magazine, the world's largest hedge fund sent out a note to clients that the Dow Jones Industrial Average could plunge nearly 2,000 points in a single day if Trump won the election. Citibank, among others, predicted a 3 percent to 5 percent drop in the market upon a Trump victory. Even after the election bump, CNBC reported that as of January 2017, analysts overall were as bearish on the market as they had been about any year since 2005. Instead, the markets rose all year long and some stocks performed particularly well.
2. There was no volatility in the U.S. stock market.
Despite uncertainty — from North Korea, to healthcare and tax reform, to Trump's constant storm of tweets — 2017 was the least volatile market since 1964 for the S&P 500. Typically, the markets will see a 10 percent correction about once per year. In 2017, the market went a record number of days in a row without a selloff as large as even 3 percent, beating the previous record of 241 days set in 1996. The market had only fallen as much as 1 percent four times, the fewest number of days since 1964. Bloomberg reported that October 2017 was the least volatile month in U.S. history for equities, even though it is typically the most volatile month of the year.
3/10
NYCStock / Shutterstock.com
3. Snap stock had a disastrous year.
Snap Inc., the parent company of Snapchat, was one of the most anticipated IPOs of 2017. On the first day of trading, the stock zoomed up to $24.48, 44 percent above its pricing at $17. However, Snap's poor first-quarter earnings results took the stock down as much as 25 percent. By the end of the year, even Snapchat CEO Evan Spiegel, one of the youngest billionaires in the world thanks to his Snap holding, admitted things had not gotten any better. The company's results for the third quarter were far below analyst expectations, both in terms of revenue and the number of new users. As of Dec. 8 the stock traded at $15.01, still below its IPO price.
4/10
Roman Tiraspolsky / Shutterstock.com
4. Blue Apron's year was even worse.
Just like Snap, Blue Apron was anticipated to be an IPO darling. Backed by major investors, the company had a private equity valuation of about $2 billion. On its opening day of trading, the stock popped nearly 10 percent at one point. However, the maker of proportioned foods and recipes was the biggest high-profile IPO flop of the year, according to Barron's magazine, dropping more than 70 percent since going public in June. The company has been losing customers at an alarming rate, and the meal prices are seen by some analysts as being too expensive.
5/10
Jonathan Weiss / Shutterstock.com
5. Weight Watchers was the top-performing cyclical stock.
While consumers tired quickly of the home meal kits offered by Blue Apron, Weight Watchers had a banner year. After years of poor and declining earnings, the company turned the corner in 2017. Whereas the stock had previously traded at about 10 times its earnings, in 2017 its price-earnings ratio soared to 33x as the stock's year-to-date return through Nov. 22 was more than 280 percent. This amazing return comes on the heels of a five-year period when the stock lost 95 percent of its value. As a cyclical stock, the improving fortunes at Weight Watchers are indicative of an improving overall economy.
Related: 15 Stocks — Including Weight Watchers — That More Than Doubled in 2017
6. European markets rallied in the wake of Brexit.
Just as Hillary Clinton was projected to win the U.S. presidential election, U.K. voters were not expected to break away from the European Union when they took to the polls on June 23, 2016. When the election resulted in "Brexit" — Britain exiting from the EU — stocks predictably plunged. The true surprise came about in 2017, when European markets rallied, even in the face of Brexit. As of Nov. 23, not a single major European market was down for the year, with UK stocks up 10.7 percent and the Euro Stoxx index up 11.1 percent.
7. Bitcoin rose astronomically.
In December 2016, cryptocurrency Bitcoin was trading at about $750. Optimistic predictions at the time suggested that rising inflation, coupled with the Fed raising interest rates faster than expected, could push Bitcoin up to as much as $2,000. By Dec. 7, however, Bitcoin had surged to over $17,000, before falling back to $15,700 the next day. The anticipation of a "hard fork," in which investors would receive equal amounts of new cryptocurrency, triggered investor interest. Bitcoin is also becoming more mainstream, with payments company Square accepting Bitcoin and the Chicago Mercantile Exchange planning to offer Bitcoin futures by the end of 2017.
Related: 7 Bitcoin Alternatives to Consider Investing in This Year
8. The yield curve flattened dramatically.
After Trump's election, some analysts predicted an inflationary pattern would hit the market. Increased government spending would drive prices up, thereby sending Treasury bond yields higher. Some predictions saw 10-year Treasury yields reaching as high as 3.5 to 4 percent. As of Nov. 23, however, the 10-year Treasury yield was just 2.34 percent and the yield curve had "flattened," meaning short-term yields had risen in comparison to long-term yields. Learn how to choose the best bonds for your portfolio in this climate.
Economically speaking, if short-term rates rise above long-term rates — a process known as "inversion" — it's often a warning sign of a coming recession. As of November 2017, the yield curve was at its flattest in about 10 years, or around the time the credit crunch triggered a market selloff and the 2008 recession.
9/10
testing / Shutterstock.com
9. General Electric plummeted in the face of a soaring stock market.
Seemingly unable to fire on any cylinder, iconic American brand GE was forced to cut its dividend for only the second time since the Great Depression. The cut, in November, was one of the largest in the history of the S&P 500 and GE's biggest dividend cut outside of the 2008-09 financial crisis. Going forward, investors will receive $4.1 billion less in annual dividends. The stock accelerated its selloff on the news, plunging 8 percent and dragging its year-to-date loss down to 40 percent. The company has divested businesses and expects to have a 25 percent workforce reduction by 2018. All this bad news made GE one of the stocks that plummeted in 2017.
10/10
dennizn / Shutterstock.com
10. After a successful IPO, Roku climbed even higher.
Like Snap and Blue Apron, Roku was one of the most eagerly awaited IPOs of 2017. The stock went public at $14 per share in September and jumped more than 50 percent to over $21 on the first day of trading. After pulling back a bit, investors got their real surprise — a November earnings report that was far above analysts' expectations, sending the stock up 26 percent. Shares kept climbing later in the month and closed at $40.60 on Nov. 22. The surge reflected the overall outperformance of tech stocks in general in 2017, along with investors' proclivity to reward upside earnings surprises.
Up Next: The Most Anticipated IPOs of 2018
About the Author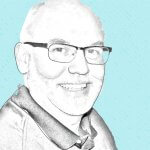 After earning a B.A. in English with a Specialization in Business from UCLA, John Csiszar worked in the financial services industry as a registered representative for 18 years. Along the way, Csiszar earned both Certified Financial Planner and Registered Investment Adviser designations, in addition to being licensed as a life agent, while working for both a major Wall Street wirehouse and for his own investment advisory firm. During his time as an advisor, Csiszar managed over $100 million in client assets while providing individualized investment plans for hundreds of clients.