The Most Surprising Stock Market Trends of 2019
These stock market ups and downs made things interesting.
Richard Drew/AP / Shutterstock.com
While the stock market is not exactly the Wild West, it can be wild and unpredictable in terms of short-term price movements. You can always count on surprises in the markets, though it's hard to know exactly what the surprises will look like — such is the nature of surprises. There have been at least 25 major surprises, trends or events in the stock markets in 2019, and many have moved (or not moved) the markets in unpredictable ways. See what trends and factors affected the U.S. markets in 2019 — knowing this might just help you plan your future investments.
Last updated: Dec. 17, 2019
1/25
ThewayIsee / Shutterstock.com
The Top 10 US Companies Are Unfathomably Huge — and Getting Bigger
Most Americans are familiar with the 10 biggest U.S. companies, or at least their products. The top 10 list of U.S. market cap leaders reads like a Who's Who of the most popular brands in the world:
Apple

Microsoft
Alphabet

Amazon

Facebook

Berkshire Hathaway

JPMorgan Chase

Visa

Johnson & Johnson



Walmart
What might be surprising is that with this year's surge in valuations — combined with the growth of the underlying companies — these 10 U.S. stocks have a bigger combined market cap than any single non-U.S. stock market in the world. That's a pretty impressive statistic that neatly encapsulates just how powerful the top U.S. corporations are versus the rest of the financial world.
2/25
Michael Vi / Shutterstock.com
Beyond Meat's Wild Ride
Without a doubt, the biggest IPO story of 2019 was Beyond Meat. This maker of plant-based alternatives to meat products was priced at $25 per share in May 2019, and the stock has been on a roller coaster ride ever since. After peaking at an astonishing $239.71 per share in July, shares quickly reversed course. Despite falling well below their midsummer highs, the stock still traded near $72 as of early December — nearly triple its IPO price. Wall Street can't seem to decide whether Beyond Meat is a still-undervalued wave of the future or just a passing fad with a limited available market.
Managing Your Risks: 9 Safe Investments With the Highest Returns in 2019
Tariffs and Trade War Aren't Weighing Down Stocks
Throughout 2019, the stock market reacted — violently at times — to various tweets that President Donald Trump would throw out regarding the ongoing trade war with China. The market clearly wants the trade war to end, as demonstrated by its rallies when it seems the end is in sight. But while the trade war has led to decreased exports and significant loss of revenue for the U.S., it doesn't seem to have weighed down stocks, as the major indexes continue to set new all-time highs.
4/25
rblfmr / Shutterstock.com
Uber Fails To Live Up to Hype
The IPO of Uber was one of the most-anticipated public offerings in years, with excitement spiking way back in 2017 when the ride-share company first announced plans to eventually tap the public markets. But by the time this unicorn eventually went public, support was already waning. The 2019 performance of one of the most-hyped IPOs in history has been dismal. After pricing at $45 per share in May 2019, Uber's stock had fallen below $30 by December even in the midst of an overall market rally. Uber shares weren't helped in November when the company reported quarterly losses of $1.16 billion.
5/25
Ringo H W Chiu/AP / Shutterstock.com
Lyft Falters
Lyft, the ride-share competitor to Uber, beat its rival to the IPO market by a month when it priced at $72 per share in April 2019. Lyft's IPO was anticipated nearly as much as that of Uber, but it has shared a similar fate thus far. The stock tumbled below $40 in October 2019 and had only recovered to $45 as of December. Just like Uber, Lyft continues to hemorrhage money, having posted a loss of $463.5 million in its third quarter 2019 earnings release.
6/25
Shutterstock / Shutterstock.com
Impeachment Worries Not Hurting the Market
Just as the market hates interest-rate uncertainty, it also hates political uncertainty. Although Trump's tweets have often been market movers, the decision by the House of Representatives to hold impeachment hearings doesn't seem to have had much impact on Wall Street. This might be due to the fact that an impeachment conviction in the Senate seems unlikely. In any case, stocks continued to push higher even as impeachment hearings dominated the headlines late in the year.
Federal Reserve Monetary Policy
The stock market hates uncertainty — especially when it comes to the federal funds rate. Surprises usually result in violent market swings, either up or down. One of the unusual treats for stock market bulls in 2019 has been the relatively smooth and enduring market uptrend even in the face of Fed uncertainty. Market pundits came into the year expecting additional rate hikes on the back of four hikes in 2018 alone. But in 2019, the Fed ended up cutting rates three times, all but negating the prior-year hikes. Meanwhile, stocks continued to post new highs throughout the year.
8/25
Andy / Getty Images/iStockphoto
Crypto Crash
Cryptocurrency has always been a volatile investment, with the most well-known name, Bitcoin, surging above $20,000 in 2017 before watching its value plummet more than 60% since then. By late 2019, crypto, in general, had hit a rough patch. Bitcoin traded at around $7,300 in mid-December even after market pundit Tom Lee suggested that Bitcoin would reach $40,000 by the end of 2019 — a forecast he later revised downward to $25,000 by 2022.
9/25
Iuliia Chugai / Shutterstock.com
LVMH Buys Tiffany
In one of the biggest mergers of the year, luxury brand conglomerate LVMH acquired luxury jeweler Tiffany & Co. for about $16.2 billion. The very name "Tiffany" has been synonymous with diamonds and other lavish jewelry since its founding in 1837. LVMH, officially known as LVMH Moët Hennessy Louis Vuitton, owns such famous brands as Dom Perignon, Christian Dior, Givenchy, Fendi, Marc Jacobs, TAG Heuer and, of course, Louis Vuitton. The merger should extend the consumer reach of Tiffany's little blue boxes and provide synergies between two of the world's most famous luxury brands.
10/25
Richard Drew/AP / Shutterstock.com
Unending Succession of New Highs
The stock market's strong performance in 2019 flies in the face of pundits who predicted a massive sell-off based on a whole host of factors, ranging from political instability and the inverted yield curve to the trade war, slower earnings growth, recession worries and the Fed's changing interest-rate policy. Yet the S&P 500, Nasdaq and the Dow Jones Industrial Average were still reaching new highs as recently as November. 

11/25
JUSTIN LANE/EPA-EFE / Shutterstock.com
Modest Gains Since October 2018
Considering the series of new highs the stock market has established in 2019, investors might be surprised to learn how little the market has rallied since the highs just a year earlier. For example, the Dow Jones Industrial Average peaked at 26,773.94 in October 2018. With a closing price of 27,677.79 on Dec. 5, 2019, the Dow had risen only 3.4% over that time frame despite the wave of record highs in 2019. A steep sell-off in December 2018 was largely to blame for the low overall return.
12/25
Krista Kennell / Shutterstock.com
Warren Buffett's Mysterious Multibillion Dollar Cash Hoard
Warren Buffett is one of the world's most successful and well-known investors thanks to the massive wealth he has amassed as founder and CEO of Berkshire Hathaway. Dubbed "The Oracle of Omaha," Buffett has the ability to move markets just by saying something about an industry or stock. So when Buffett's company built up a cash hoard of over $128 billion as of early November 2019, Wall Street took notice. Was Buffett priming for a big acquisition? Or was he skittish about investing in a market that kept hitting all-time highs, making it difficult to find good value plays? The answer to that question was still unknown as of mid-December.
13/25
ARAMCO HANDOUT/EPA-EFE / Shutterstock.com
Biggest IPO Ever: Saudi Aramco
The biggest public offering ever took place in 2019 when Saudi oil company Aramco priced its IPO at about $8.53 per share in early December, giving the company a market valuation of $1.7 trillion — far surpassing Apple as the most valuable company in the world. However, those numbers were still well below what Aramco had originally envisioned. As of mid-December, the company said it would only list on the Riyadh stock exchange, where a minuscule 1.5% share of the company was marketed to Saudi investors and well-to-do allies in the Gulf.
14/25
skodonnell / Getty Images/iStockphoto
Pot Stocks Rally Sharply, Then Plummet
Decriminalization of marijuana for recreational purposes led to huge rallies of pot-based stocks during the first couple of months of 2019. But as with so many other "fad" investments, pot stocks have been in a significant downtrend ever since then. Concerns over slowing growth and poor earnings results from industry leaders like Canopy Growth have been weighing like millstones around the necks of these former Wall Street darlings. Canopy's December 2019 price of around $20 per share is a far cry from the company's 52-week high of $52.74.
15/25
FAZRY ISMAIL/EPA-EFE / Shutterstock.com
China, of All Countries, On Track To Top World Markets in 2019
China has been embroiled in an economic spat with the U.S. since 2018. Whether you want to call it a tariff tiff or a full-blown trade war, there's no doubt that both economies have suffered because of it. So it's perhaps surprising that the best-performing stock market in the world in 2019 has been China's. With U.S. markets continuing to make new highs throughout the year as well, it begs the question as to when this economic tit-for-tat will trickle down to the performance of the two countries' stock markets.
Worth Checking Out: The Best Cheap Stocks To Buy in 2019
16/25
JUSTIN LANE/EPA-EFE / Shutterstock.com
Best June for Dow Since 1938
Although there have been plenty of new highs throughout 2019, the U.S. stock market has moved upwards in a relatively gradual pattern, without a lot of sudden, sharp spikes. So it might surprise some investors that the Dow had its best June performance since 1938 — even as some pundits fretted that the economy might turn south and take the stock markets with it.
17/25
Sundry Photography / Shutterstock.com
The Race to Zero
For DIY investors looking for cheap alternatives, 2019 was a huge year, as numerous online brokerages began a "race to zero" by dropping their online commissions for stock and ETF trades to $0. While firms like Robinhood and Webull were pioneers in offering free stock trades, this most recent war has ensnared some of the biggest names in the industry, including Charles Schwab, TD Ameritrade, E-Trade and Fidelity. The move to no-commission trades was big news considering these brokerages once charged commissions as high as $6.95 per trade for stocks and ETFs.
18/25
Ivan Marc / Shutterstock.com
The Tesla Roller Coaster
Tesla has always been a volatile stock thanks to its colorful (and controversial) founder, Elon Musk. The stock hit its all-time high in 2017 at $385 per share and nearly reached that mark again in late 2018 before beginning a tumble that dragged shares below $177 in June 2019. Since then, Tesla has made an amazing turnaround, more than doubling to above $359 in November. A good chunk of that gain came in October 2019 when the company reported a surprising third quarter profit.
19/25
Bandersnatch / Shutterstock.com
Schwab Buys TD Ameritrade
The race toward $0 commissions has squeezed margins for online brokerages and made it harder for them to meet their profit targets, so many analysts expected to see mergers in the industry. Charles Schwab and TD Ameritrade were the first to take the plunge, with Schwab announcing a massive $26 billion buyout of TD Ameritrade in November 2019. The combined entity should be able to cut costs, eliminate redundancies and minimize the profit hit each firm took following the switch to no commissions.
20/25
rblfmr / Shutterstock.com
Slack Slackens Off
Along with Uber and Lyft, Slack was one of the most-anticipated IPOs of 2019. Instead, the cloud-based instant messaging platform opted for a direct New York Stock Exchange listing rather than a public offering. On June 20 Slack's stock opened at $38.50 — well above the reference price of $26 set by NYSE a night earlier. But Wall Street's enthusiasm didn't last long. Shares of Slack almost immediately turned south and have been on a consistent downtrend ever since, falling below $21 per share as of mid-December.
21/25
rblfmr / Shutterstock.com
The Rise of Fintech — and APYs
Financial technology, or fintech for short, has made plenty of headlines in 2019. Fintech firms such as SoFi and Betterment aren't technically banks, even though they offer bank-type savings and investment accounts, including debit cards. Instead, these are online entities that act as bridges between traditional, FDIC-insured banks and end users. Leading fintech firms enjoyed strong growth in 2019 as a rising number of customers were drawn to their sleek interfaces and high annual percentage yields.
22/25
Richard Drew/AP / Shutterstock.com
Sharp Market Gains Despite Lower Earnings
One of the fundamental tenets of investing in the stock market is that prices follow earnings. If you're using 2019 as a data point, however, you might have to throw that theory out the window. During the third quarter of 2019, the blended earnings of companies in the S&P 500 showed a 2.3% decrease from the previous year. It was the third straight quarter of year-over-year earnings declines — the first time that had happened since 2015-16. Yet the stock market continued to make new highs all the way through the end of November, with the potential for more to come if the traditional "Santa Claus rally" materializes at the end of December.
23/25
Stuart Monk / Shutterstock.com
Reduced Expectations for 2020
The stock market rally in 2019 has been dubbed one of "the most hated bull markets in history" by some Wall Street watchers even as the market keeps powering to new highs. Bull markets are said to "die on euphoria," in the words of famous investor Sir John Templeton, but that doesn't seem to be the case with the current bull market. In fact, Wall Street forecasters estimate modest stock market gains of 5% in 2020 — hardly a "euphoric" outlook.
24/25
Video Media Studio Europe / Shutterstock.com
Negative Interest Rates?
The steady climb of stocks in 2019 can be attributed at least in part to declining global bond yields. As interest rates fall, it becomes less expensive for companies to borrow money, which can fuel growth. However, the global drop in yields has been shocking. Rates have dropped to the point that many foreign countries now pay negative yields, which happens when a bank charges you to deposit money rather than paying you interest. For example, German investors in July paid 102.64 euros for bonds with a face value of 100 euros. This means that at maturity investors will get less than they paid for the bond — a surprising trend in any investment climate.
25/25
Jordan Tan / Shutterstock.com
737 MAX Troubles for Boeing
Boeing has been a favorite on Wall Street over the past decade, as evidenced by its upwardly mobile stock price. This trend continued into early 2019 when shares of the aerospace giant set a new all-time high of over $446. But things took a dramatic turn for the worse for Boeing in March when the FAA grounded its 737 MAX fleet due to mechanical issues that led to a pair of highly publicized crashes. Although the FAA order was meant to be temporary, as of early December 2019 the entire 737 MAX fleet remained grounded, and Boeing's stock price was still well down from its 2019 high.
More From GOBankingRates
About the Author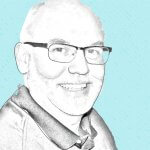 After earning a B.A. in English with a Specialization in Business from UCLA, John Csiszar worked in the financial services industry as a registered representative for 18 years. Along the way, Csiszar earned both Certified Financial Planner and Registered Investment Adviser designations, in addition to being licensed as a life agent, while working for both a major Wall Street wirehouse and for his own investment advisory firm. During his time as an advisor, Csiszar managed over $100 million in client assets while providing individualized investment plans for hundreds of clients.