The Most Undervalued Stocks in 2023 That You Should Consider Buying Now

8 min Read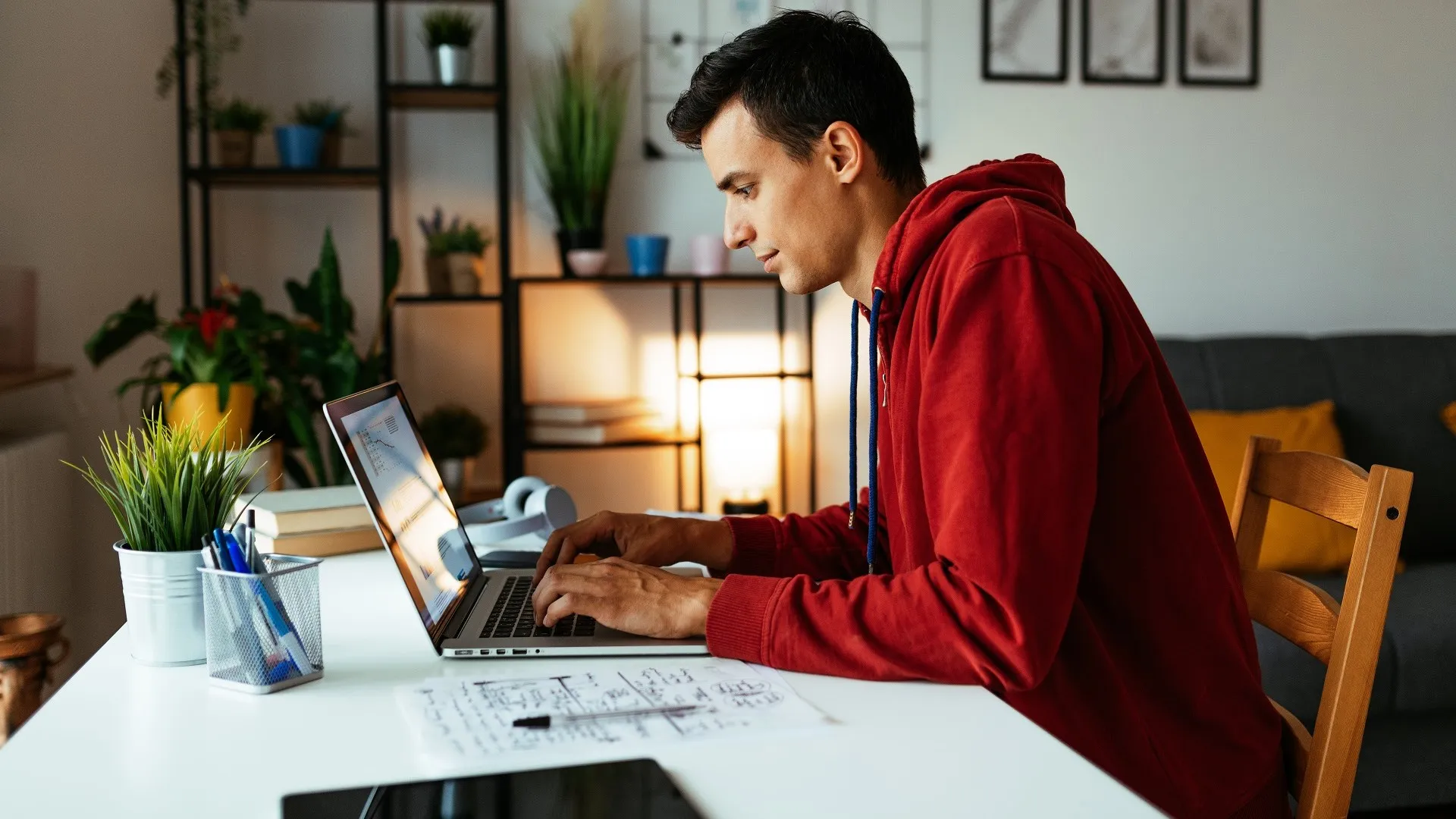 The S&P 500 climbed upward through January and early February only to crater back down to where it started the new year by mid-March. Then in late March it started steadily climbing right back up, and now sits just below its February high.
These ups and downs have made value stocks hard to spot, but they're always out there. Some on this list are undervalued because they exist in hard-hit industries that investors are shy to gamble on. Others are impacted by continuing inflation and uncertainty around interest rates.
All of the following stocks, however, are on the radar of analysts and investors as trading for less than their intrinsic value as the first quarter of 2023 comes to a close.
Activision Blizzard (ATVI)
Stock Price as of April 19, 2023: $85.50
It's been a little over a year since Microsoft announced their plans to acquire Activision Blizzard in an all-cash deal that would value the company at $68.7 billion, or $95 per share. The current spread of 11% between ATVI's stock price and the offer price reflects the market's concerns that the deal could fall through.
There's validity to these concerns: while regulators in some smaller countries have already given their approval, key regulators in the US, UK, and Europe have not yet weighed in. Last month, the UK's regulatory body released a statement indicating that it was likely to decide in favor of the merger (a positive sign, although a final decision hasn't been reached yet). The FTC's decision, which is perhaps the most important, won't be made quickly – a hearing has been scheduled for August of 2023.
This stock is a classic arbitrage opportunity. In the short term, whether or not ATVI is undervalued will depend largely on if the deal can finally go through. If it does, investors will net an easy double digit return at today's price. If not, the stock price will very likely fall to levels seen before the acquisition was announced.
Take Our Poll: Are You Concerned About the Safety of Your Money in Your Bank Accounts?
Owens Corning (OC)
Stock Price as of April 19, 2023: $101.02
Owens Corning is a manufacturer of insulation and roofing – one of those boring companies that has been around forever (since 1938 in fact) and rarely, if ever, makes headlines. Seasoned value investors know that these types of companies are often mispriced because of the consistent lack of hype around them. OC is trading at a P/E ratio below its historical average and well below its five-year maximum, as well as a Price to Owner Earnings ratio of just under 7x. Warren Buffett has famously said that he looks for a 10x or less in this ratio for companies he has invested in.
One caveat here is that much of Owen Corning's business depends on home construction and remodeling – if interest rates continue to rise then this sort of activity will certainly decline, making this stock best suited to the long-term investor that will hold through temporary negative conditions.
Bank of America (BAC)
Stock Price as of April 19, 2023: $30.06
Bank of America has yet to recover its all-time high of $54.90 per share, set in 2006 before the housing crisis of the late-2000s sent the stock off a cliff. From disruption by online lenders to reduced loan volume during the pandemic, the stock has certainly faced challenges. To make matters worse, the surprise banking crisis earlier this year put further pressure on bank stocks, pushing B of A down close to its 52-week low of $26.32 for the last month. However, support from the Federal Reserve, more than a decade of deleveraging, and a price to earnings ratio of 9.03 make Bank of America look like a value.
LyondellBasell (LYB)
Stock Price as of April 19, 2023: $96.38
LyondellBasell may not exactly be a household name, but with a market cap of almost $32 billion, it is one of the world's biggest names in the specialty chemicals industry. The energy-related company, which primarily sells plastics and petrochemical products, took a beating back in 2020 as demand for fuel, including gasoline and jet fuel, cratered. The stock has been up and down since the early-2020 selloff, with lows in the $70 range and highs over $110, but it remains attractively valued at the moment, with a P/E ratio of 8.15 and an impressive dividend yield of 4.9%.
Read: Suze Orman Cautions Against Investing Emergency Funds in Two Common Places — Here's Why
3M Company (MMM)
Stock Price as of April 19, 2023: $106.08
If you're looking for a classic blue-chip stock at an attractive valuation, look no further than 3M Company. Originally founded as the Minnesota Mining and Manufacturing Company (hold on to that one for trivia night), 3M has been in business for well over a century and is still going strong. While it's rare for a stock of this quality to trade at a bargain, it does happen under unusual circumstances – in this case, the shadow of lawsuits and regulatory pressure based on the manufacture of PFAS (sometimes called forever chemicals) used in a variety of 3M products like Scotchgard. While the company has already announced plans to stop making these chemicals, hopefully forestalling any regulatory action, the long-term legal liabilities could be as high as $30 billion dollars. The risk here is real, but 3M remains very strong financially, and the stock price has been driven down to a point that should be very compelling for investors with a long-time horizon.
Cognizant (CTSH)
Stock Price as of April 19, 2023: $60.25
Cognizant, or Cognizant Technology Solutions Corporation if you're not into the whole brevity thing, is another name that may be unfamiliar to many retail investors. Cognizant provides consulting, technology, and outsourcing services to customers in a very wide variety of industries. The company has struggled in 2022 from a number of factors, including high employee turnover, resulting in a stock price down over 30% from its 52-week high of $88.79 as of April 19th. However, a turnaround is in progress, with a new Chairman of the Board and a new CEO in place. While it may take some time for improvements to materialize, Cognizant's strong balance sheet makes it a safe choice – and a solid dividend yield of 1.9% doesn't hurt either.
Macy's (M)
Stock Price as of April 19, 2023: $17.85
As with most retailers, Macy's went into the tank in 2020 as malls shut down and consumers stayed home. The stock recovered nicely in 2021, but like many retailers, began to flounder last year as runaway inflation drove down consumer spending. The company now looks poised to take advantage of current trends like increased spending and a strong labor market, but continues to look undervalued. Despite posting same-store sales growth in Q4 up 3.3% versus Q4 of 2019, the stock is trading at a fire sale P/E ratio of just 4.3 and offers a very nice 3.7% dividend yield.
Find Out: 7 Florida Cities That Could Be Headed for a Housing Crisis
STMicroelectronics (STM)
Stock Price as of April 19, 2023: $49.55
STMicroelectronics stock has performed well recently, and although it is trading close to its 52-week high of $53.53, there is reason to believe the company remains undervalued. Its trailing twelve-month P/E ratio of 12.1x is significantly down to its 5-year median P/E ratio of 22.6x, as well as that of many of its biggest competitors. In addition, its Price to Owner Earnings ratio (the Buffett favorite I mentioned earlier) is 10.5, which is very modest for a company that has had such strong results recently.
PayPal Holdings (PYPL)
Stock Price as of April 19, 2023: $75.32
At first glance, PayPal does not look to be a value play. Despite a brutal correction over the last 18 months (the stock's high in mid-2021 was over $300 per share) it trades at a relatively rich trailing twelve months P/E ratio of 35.2x, which does not exactly shout bargain. Having said that, the recent correction was driven in some part by a downturn in the total tech sector, rather than PayPal's results specifically. PayPal's future prospects are looking good with an analyst consensus of almost 15% growth per year over the next five years. Its forward P/E ratio is only around 16x, very attractive for a growing company. A stock this volatile may only be suitable for investors willing to stomach a good bit of risk, but for those who can, the return could be worth it.
CVR Partners LP (UAN)
Stock Price as of April 19, 2023: $93.38
Fertilizer producer CVR Partners saw its price more than double in the first quarter of 2022, as uncertainty about supply being affected by the war between Ukraine and Russia pushed fertilizer prices to record highs. Since then, however, fertilizer prices have steadily declined and are down almost 50% from the highs reached in April of last year, a trend that is expected to continue, at least in the short term. Unsurprisingly, CVR's stock price has declined as well. If fertilizer prices continue to trend downward, it will surely impact CVR's financial results – however, at a P/E ratio of 3.46, it seems likely that this risk has already been incorporated into the price (and then some). In addition, CVR's massive dividend yield (just over 26% as of April 19th) means patient investors will be well rewarded for holding on for the long haul.
More From GOBankingRates
John Csiszar and Andrew Lisa contributed to the reporting for this article. 
About the Author