Here's Your 4-Year Financial Plan for Living With the Trump Administration
Quick, emotional decisions can undermine your financial future.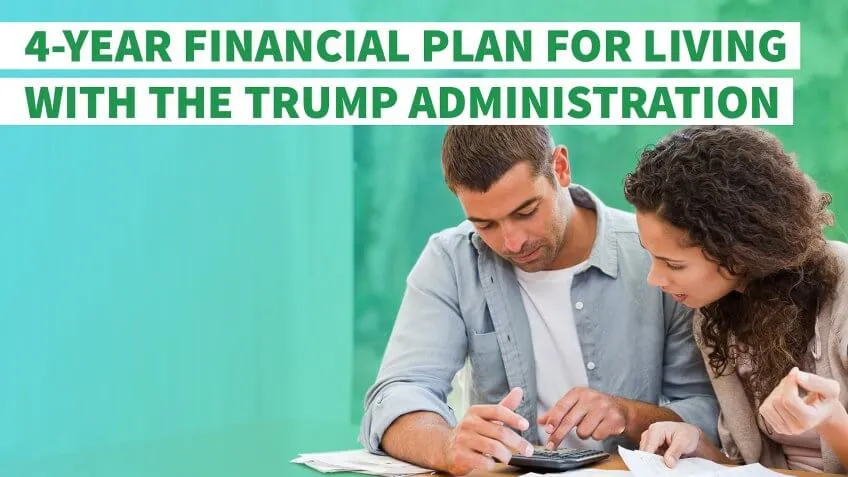 wavebreakmedia / Shutterstock.com
Are you still thinking about how to prepare your finances for a Donald Trump presidency? Financial experts have some simple advice: Don't let your emotions dictate your investments.
It's easy to get caught up in predictions about what will happen to the stock market, interest rates and taxes under Trump's administration. However, predictions are usually wrong, said Brandon Corso, executive director of financial planning at Edelman Financial Services.
You don't want to let emotions guide how you handle money — regardless of whether you're worried or excited about what will happen the next four years. "Both groups are going to do themselves a great disservice if they let that impact how they live their lives or invest their money," he said.
Instead, focus on what you can control. "Make this all about you," said Charles C. Scott, a financial planner and co-creator of Scottsdale, Ariz.-based FinancialChoicesMatter.com. "Since no one can predict what's going to happen — never have been able to, never will be able to — you need to focus on your personal economy and not the national or global picture."
You can't control what will happen during the next four years. But by using the following tips, you can stay in control of your finances.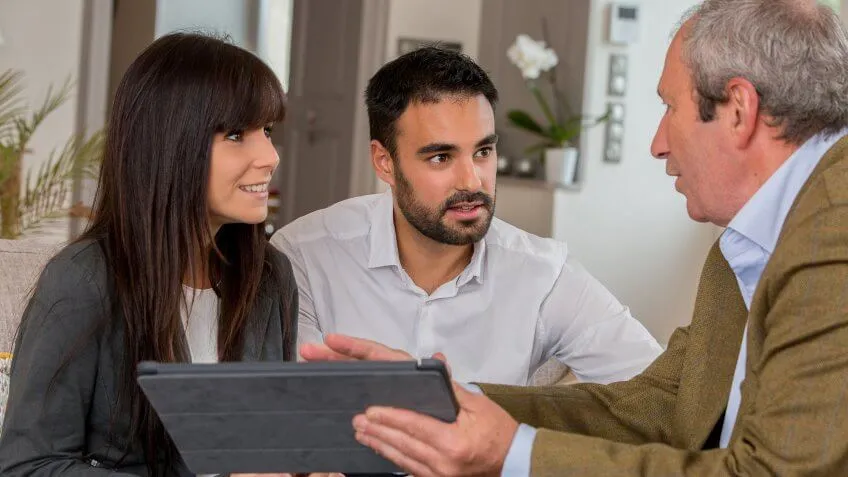 bernatets photo / Shutterstock.com
Revisit Your Financial Plan — Or Create One
If you already have a financial plan — a strategy for saving, paying down debt and reaching goals — you don't need to scrap it just because there's a new president. However, you should revisit it.
"Be honest and ask if this current plan still looks like it's going to get you where you want to go," Scott said. "If it is, then stick to it. If it's not looking too accurate, then decide what might need to be adjusted." For example, if you racked up debt last year, you might need to cut spending so you'll have more cash to quickly pay down what you owe. Or if you got a raise, you can increase retirement account contributions.
However, most people don't have a plan for their finances, Corso said. Such a plan should be a priority, even if you are busy. Without such a road map, it's unlikely you're going to end up where you want to be, Corso said. "It's up to you to control your future," he said.
If you're not sure where to start, get help. Ask your employer about financial advising services that might be part of your retirement plan, Corso said. Otherwise, consider meeting with a financial planner. You can find planners who charge by the hour through the Garrett Planning Network. Or, you can get affordable financial advice through an online financial service such as Sum180.
"There are opportunities and options," Corso said.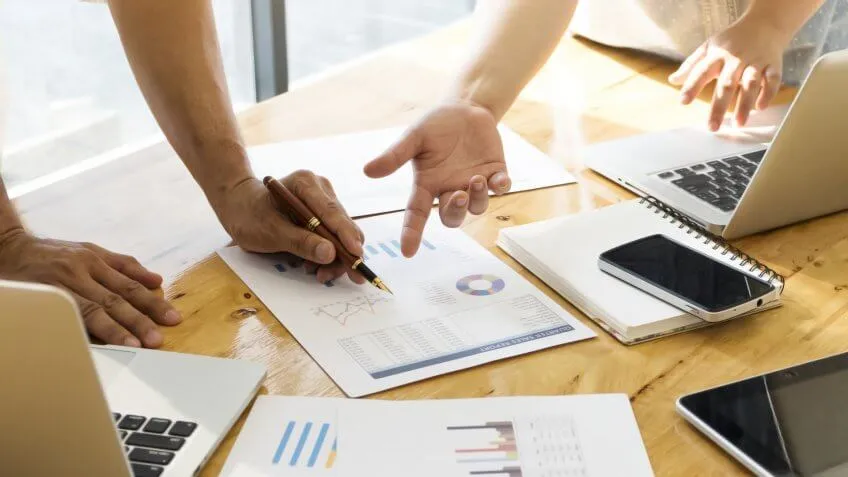 iJeab / Shutterstock.com
Stick to Your Investment Strategy If Goals Haven't Changed
It is common for investors to wonder whether they should do things differently when a new administration takes office, said Clint Haynes, a Kansas City, Mo., financial planner and founder of NextGen Wealth. Whether you're worried about a Trump administration or see opportunity, the answer is the same. "If your goals haven't changed, then there's no reason to revamp your investment plan," he said.
Your goals and your risk tolerance should be the driving factors that determine which investments are in your portfolio, said Tom Diem, a certified financial planner and founder of Fort Wayne, Ind.-based Diem Wealth Management. If market gyrations keep you up at night, balance your portfolio so it has both investments that will grow significantly over the years and low-risk investments. That way, you won't be worried about losing all your money.
Don't let fear force you to pull out of the stock market entirely. Diem said he had one client who did just that, despite Diem's warning not to do so. "Clearly, he is attempting to time the market, which is nearly impossible to do without the aid of luck," he said. "The rest of my clients are well-conditioned to the ups and downs of investing."
In other words, they stick to a financial strategy that works regardless of who is in the Oval Office.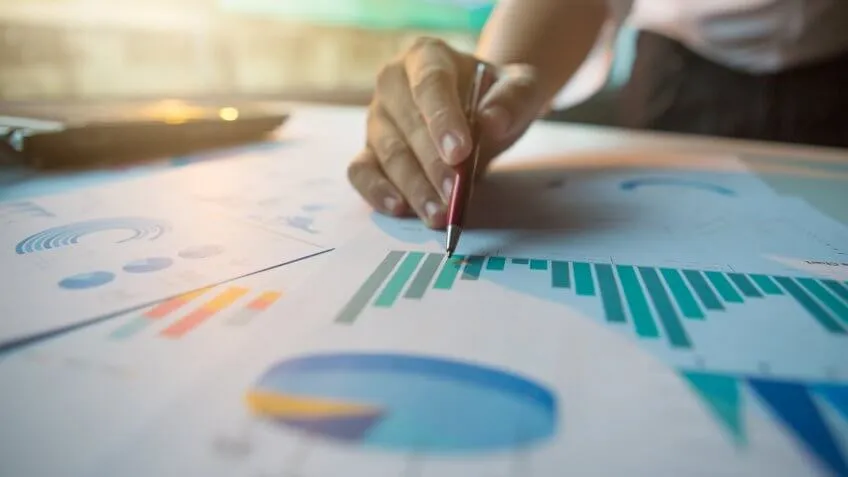 AnemStyle / Shutterstock.com
Make Sure You're Diversified
Making sure your net worth is diversified can help prepare you for the next four years, said Carla Dearing, CEO of online Sum180. "A lot of people haven't really thought about: 'Do I have each of the pieces covered like sophisticated investors do? Do I have a nice mix?'" she said.
In other words, do you have a variety of assets — such as a home, retirement account and investment account — or just one? Dearing said she worked with a woman who runs a real estate company, and her only assets were the company and her home. She was working hard to pay down her real estate debt and not putting money into any other assets.
Dearing advised her to increase her investment portfolio to become more diversified and guard against downturns in the real estate market. "Make sure you're really crisis-proof," she said. "Have a broad and appropriate mix depending on your age."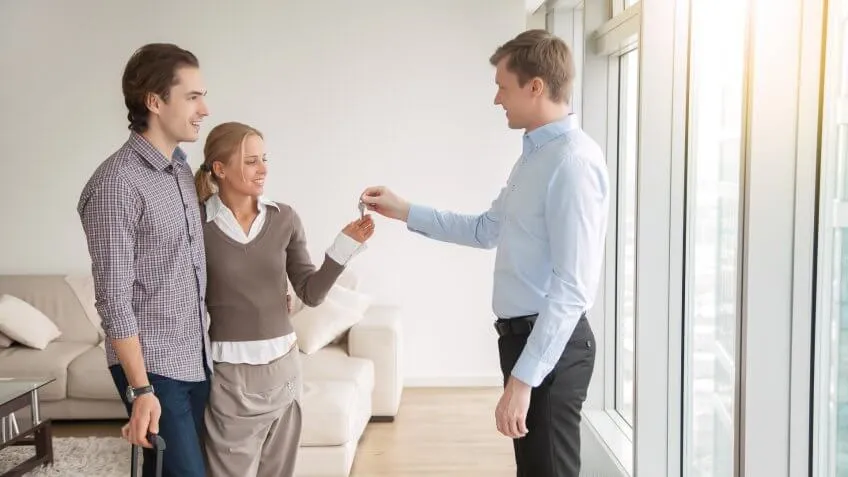 fizkes / Shutterstock.com
Focus on Creating Income
To improve your financial future, focus on generating more income the next several years, Dearing said. Doing so will help your finances regardless of what happens under the Trump administration.
The key is to create a stream of income that can help boost retirement savings or help cover expenses when you're in retirement. One way to do this is by investing in rental properties, she said.
Or, take advantage of the property you own to generate income. For example, rent out a room in your house through Airbnb. Dearing said she had a client who rented a portion of her property to a neighboring horse stable for grazing land and created $500 in extra income per month.
"These are things you can do tangibly to make your situation stronger," she said.
Also Read: Side Jobs You Can Start This Week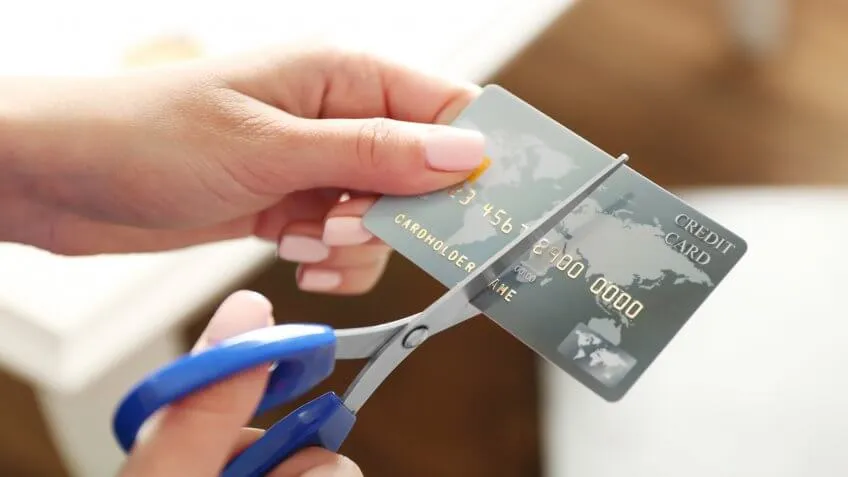 Africa Studio / Shutterstock.com
Pay Off Credit Cards Quickly
It's never a good idea to have credit card debt, Dearing said. If you have such debt, you should feel more pressure now than normal to pay off what you owe as quickly as possible.
For starters, the average annual percentage rate on credit cards has hit an all-time high, according to recent news reports. Variable credit card interest rates might continue to rise if — among other reasons — the Federal Reserve continues to raise the target federal funds rate, as it did in December.
Plus, consumers shouldn't rule out the possibility that the Trump administration might lift restrictions that limit interest rate hikes on credit cards, Dearing said. "If the protections are loosened, the people who have credit card debt will be in trouble," she said.
Focus on paying down your highest interest rate card first to reduce the total amount you have to pay over time. Then move onto the card with the next-highest rate. If possible, transfer balances to a low-rate or zero-rate APR card and pay off what you owe before the introductory rate period ends.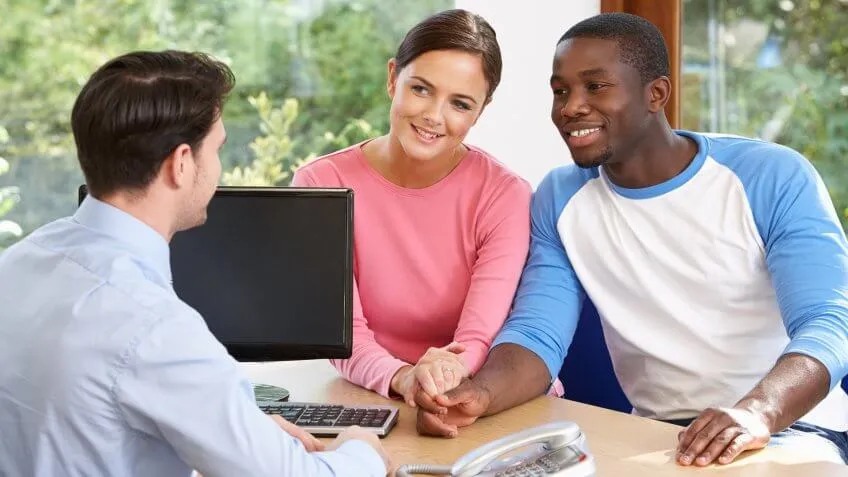 oliveromg / Shutterstock.com
Don't Rush Into Borrowing
If you're thinking of borrowing, this could be your last chance to do so at historically low interest rates. "The idea that Trump will be more business friendly and thus provide a better economic climate has pushed rates up already," Diem said.
If you have excellent credit, you still can get a mortgage loan with a 4 percent interest rate and even lower new car loan rates, he said.
However, don't rush into borrowing money just because you're worried interest rates will rise, Corso said. If you weren't already planning to get a loan to buy a home — or to make improvements to your home or for another large purchase — now is not the time to get one, he said. Borrowing money should be a decision based on your financial situation, not the interest-rate environment.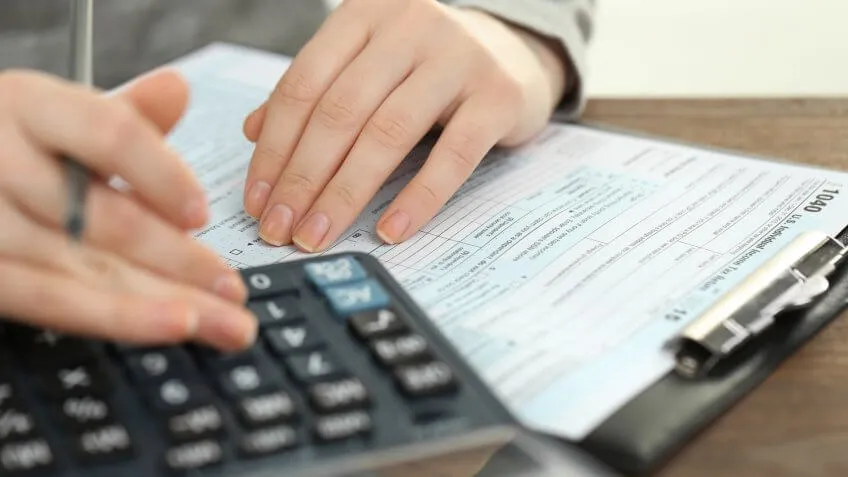 Africa Studio / Shutterstock.com
Wait and See on Taxes
Trump's proposed tax plan would reduce tax rates, increase the standard deduction and cap itemized deductions, according to an analysis by the Tax Policy Center. However, it's still just a plan.
"It would be foolish to do something today based on what you think might happen to the tax code," Corso said. Before making your own tax plans for the next four years, wait to see which changes are enacted, he said.
"There have always been all kinds of proposals, but you'd make yourself dizzy and sick to react to proposals," Corso said.