How Much Is Nike Worth, and Is It Worth Buying?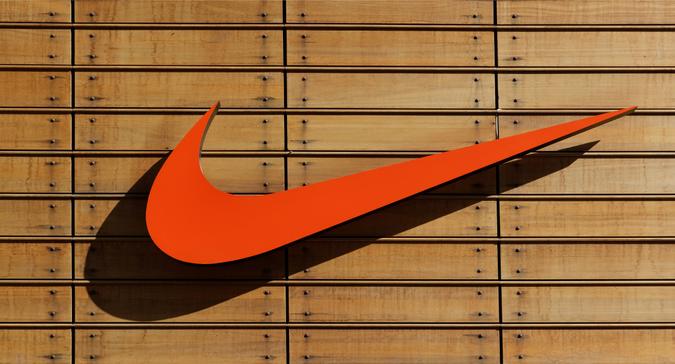 multitel / Shutterstock.com
When describing how much a business is worth, you'll have to look deeper than just the company's share price. Companies often split their stock price to keep it in an affordable range and make it more attractive to investors. Nike is no exception to this practice, as it has split its stock six times in its history. So, if you can't value Nike simply on its share price, what's the answer? One popular metric is market capitalization. As of the close of business on Oct. 10, 2019, Nike's market cap was over $116 billion.
Although Nike is currently the world's largest retailer of sporting apparel, it started out as a humble shoe-making operation by University of Oregon track-and-field coach Bill Bowerman and former student Phil Knight. Originally known as Blue Ribbon Sports when founded in 1964, the company released the first Nike-branded shoe in 1972. Nike went public in 1980 and has been a name known the world over ever since. In October 2019, it was announced that CEO Mark Parker would be stepping down and John Donahoe would be taking over the role.
Some fun facts about Nike that many people might not know:
Basketball star Michael Jordan, whose name has become synonymous with Nike's Air Jordan shoe, was slapped with a $5,000-per-game fine in the 1984 season for wearing red-and-black Nike shoes that were not "regulation colors," per the NBA. Nike happily paid the fine every game of the season for the "free" publicity.
Nike was not an official Olympic sponsor, but it managed to score a huge PR victory in the 2012 Olympic games when — without paying any endorsement dollars — it got over 400 athletes to wear its neon-yellow Volt shoes.
Co-founder Bill Bowerman experimented with a waffle iron to make some early prototypes of running shoes. Known as "Moon Shoes," only 12 pairs were ever produced, and one pair sold at auction for a $437,500 — the highest amount ever paid for a pair of sneakers.
Behind these amusing anecdotes is a thriving, multibillion-dollar international powerhouse. Here's a look at the current financial position of Nike, along with an overview of the company's history, financials and future projections.
Nike: Company Snapshot
Headquarters
Beaverton, Oregon
Year Founded
1964
Founders
Bill Bowerman and Phil Knight
CEO

John Donahoe, as of January 2020
You can jump ahead to learn more about a specific topic regarding Nike by clicking one of the following links:
Nike's Worth
Market capitalization is a simple measure of a company's net worth that requires only two variables: current stock price and total outstanding shares. For example, if a company has 10 million outstanding shares of stock and its stock trades at $25 per share, the company has a market capitalization of $250 million. Nike currently has 1.25 billion outstanding shares of stock, so 1.25 billion times the closing stock price of $93 on Oct. 10, 2019, equals $116.25 billion.
Market capitalization is a useful way to value companies because it places them all on a level playing field. Share price alone doesn't tell you any useful information. Take Seaboard Corporation as an example. On Oct. 10, 2019, that stock closed at $4,175. But it "only" had a market cap of $4.86 billion. Market cap, therefore, is a better way to understand the true size of a company, regardless of its share price.
It's important to note that market cap is not the be-all and end-all when it comes to stock valuation methods. Because market cap is tied to a company's stock price, it changes frequently. And market cap fails to take into account any of the direct financial metrics of a company, such as book value, growth rate or earnings per share. Price/earnings ratio is another popular valuation that is tied to a company's market share price, but it also depends heavily on a company's earnings. For some investors, this makes P/E a more important interpretation of a company's valuation.
Nike Market Cap Range
As with all stocks, Nike's market cap changes from moment to moment depending on changes in share price. When a company increases its outstanding shares, it also increases its market cap, but that happens much less regularly than changes in share price. Here's a look at Nike's share price range over the past 52 weeks:
Share price: $66.53-$94.75
Nike's market cap range has experienced a corresponding fluctuation during that time:
Market cap range: $83,162,500,000-$118,437,500,000
As you can see, the daily fluctuations in Nike's share price can make for a broad valuation range for Nike as a company.
Nike Net Worth
Nike's net worth as of the end of the quarter ending May 31, 2019, was $9.04 billion.
Net worth is simply a company's assets minus its liabilities. Of course, methods of determining the valuation of a company are wide and varied, each with its own merits and blind spots.
GOBankingRates uses company data to calculate net worth in a slightly different manner. The GOBankingRates company net worth is a calculation of a company's worth based solely on concrete, measurable figures like assets and revenue. It's a more conservative valuation than most, taking into account only full-year profits and revenue from the last three years and the company's assets and debts.
By this GOBankingRates metric, Nike's net worth is currently $44,354,000,000.
What Is Nike Worth?
Share Price, 52-Week Range
$66.53-$94.75
Market Cap, 52-Week Range
$83,162,500,000-$118,437,500,000
Fiscal Year 2019 Revenue
$39,117,000,000
Fiscal Year 2019 Profit
$4,029,000,000
GOBankingRates' Evaluation of Nike Net Worth
$44,354,000,000
For some investors, net worth is a much more compelling valuation than market cap. In fact, another name for "company net worth" is "shareholders' equity." For accounting purposes, this means that Nike's net worth is the true "value" of the company in the sense that it expresses the actual value collectively held by shareholders. Of course, various accounting methods can alter the amount of net worth that a company actually reports, so shareholders' equity is not necessarily the definitive guide to a company's valuation.
Nike Founders: Bill Bowerman and Phil Knight
Nike was originally known as Blue Ribbon Sports when it was founded by Bill Bowerman and Phil Knight. The two co-founders met at the University of Oregon, where Bowerman was the track-and-field coach and Knight was one of his students. Ultimately, while at Stanford, Knight conceived of the idea to make high-quality shoes overseas, capitalizing on lower production costs, whereas Bowerman was back in Oregon working on shaving ounces of weight off shoes to make runners faster. By 1964, Knight and Bowerman began importing Japanese track shoes, with Bowerman handling the improvements and Knight managing sales.
Key Product Lines Contributing To Nike Revenue
As a multinational company, Nike has a broad range of products. But in its simplest form, the company's revenue for fiscal year 2019 can be broken down into six primary divisions: footwear, apparel, equipment, global brand divisions, Converse and corporate. The first four divisions fall under the category of Nike Brand revenues, whereas Converse and corporate are classified as Nike Inc. revenues.
Footwear is by far the most important segment to Nike, contributing nearly 62% of the company's entire revenue for the latest fiscal year. Here's the division-by-division breakdown in terms of revenue for each of these six main business segments:
Footwear: $24.22 billion
Apparel: $11.55 billion
Equipment: $1.404 billion
Global Brand Divisions: $42 million
Converse: $1.906 billion
Corporate: ($7 million loss)
All in all, the company reported annual revenue in excess of $39.1 billion.
North America accounts for 43% of Nike Brand revenues and is the company's largest market. Wholesale revenues comprise 68% of total revenues, and Nike Direct accounts for the remaining 32%.
Current Top Nike Shareholders
The top 10 shareholders of Nike stock are all asset managers or mutual fund companies. Altogether, the top 10 shareholders own about one-third of total Nike shares. Institutional shareholders account for 84.70% of outstanding Nike shares.
Here's the list of Nike's top 10 shareholders:
The Vanguard Group, 8.27% of shares
SSGA Funds Management, Inc., 4.75% of shares
BlackRock Fund Advisors, 4.71% of shares
Capital Research & Management Co. (World Investors), 3.37% of shares
Capital Research & Management Co. (Global Investors), 2.98% of shares
Wellington Management Co. LLP, 2.24% of shares
Fidelity Management & Research Co., 1.93% of shares
T. Rowe Price Associates, Inc. (Investment Management), 1.92% of shares
Jennison Associates LLC, 1.88% of shares
Northern Trust Investments, Inc. (Investment Management), 1.68% of shares
Anyone invested in mutual funds likely owns a piece of Nike. Here's a look at what percentage of the company is owned by popular mutual funds:
Vanguard Total Stock Market Index Fund, 2.80% of shares
Vanguard 500 Index Fund, 2.00% of shares
American Funds Growth Fund of America, 1.17% of shares
SPDR S&P 500 ETF, 1.10% of shares
Vanguard Dividend Growth Fund, 0.99% of shares
Government Pension Fund – Global (The), 0.93% of shares
Vanguard Institutional Index Fund, 0.92% of shares
Vanguard Dividend Appreciation Index Fund, 0.86% of shares
Fidelity 500 Index Fund, 0.83% of shares
American Funds New Perspective Fund, 0.79% of shares
How Does the Future Look for Nike?
Nike is the world's largest designer, distributor and marketer of athletic footwear and apparel. Its lucrative endorsement deals with famous athletes ranging from Michael Jordan to Tiger Woods has kept the company current and popular the world over. Companies that are the top names in their industry have usually gotten there for a reason, and it can be unwise to bet against them. But companies are valued on more than reputation and ubiquity. Earnings and current valuation play important roles in whether or not a stock is a good investment. So the question is, how is Nike doing now?
Judging by its most recent earnings report, Nike remains the top dog in its industry. Earnings for its first fiscal quarter, reported in September 2019, exceeded earnings expectations, helped by strong digital and back-to-school sales. Earnings jumped 29% — its highest year-over-year gain in several years. Perhaps more importantly, the company announced that it expected gross margins to expand in the upcoming quarter.
Should I Invest In Nike?
Investing in one particular stock requires not just an analysis of the financials of the company itself but also an understanding of your own personal financial situation. Your investment objectives, time horizon and risk tolerance all play a role in whether or not you should invest in any individual stocks at all, let alone Nike in particular. To help you understand the pros and cons of these types of investments, GOBankingRates suggests that you work with a fiduciary financial advisor.
At the present time, the analyst community is not particularly bullish on Nike, even with the big earnings beat in its fiscal first quarter. The consensus rating on Nike from 33 analysts is "hold," with a price target of $95.63. That's just 2.8% above the closing stock price of $93 on Oct. 10, 2019. Four of these analysts have a "sell" rating, which is fairly unusual on Wall Street, and none of them has a "strong buy" rating, although 20 do recommend that investors buy the stock.
As an investor, you should be aware that Nike is often a controversial company and the subject of various boycotts. In 2018, the company came under fire for featuring former quarterback Colin Kaepernick in one of its ads, sparking a boycott — although the ad itself later won an Emmy. Nike has also faced consumer boycotts for its treatment of overseas workers.
As a company that relies on marketing and image to help promote the sales of its products, these and other incidents are something of a double-edged sword. On the one hand, product boycotts are never good for sales, and they tend to sour investor sentiment. On the other hand, publicity can help keep a company relevant, current and in the public eye, even if it is temporarily damaging. The point is that as an investor, you should be aware of the likelihood that Nike will continue to make headlines, and you should factor this in to your overall assessment of the stock.
Considering purchasing Nike stock? Talk to one of the best brokers, as ranked by GOBankingRates, to get started.
Methodology: The GOBankingRates Evaluation assesses a company's net worth based on the company's total assets, total liabilities, and revenue and net income from the last three years. Base value is established by subtracting total liabilities from total assets from the company's last full fiscal year. Income value is established by taking the average of the revenue from the last three full fiscal years, plus 10 times the average of the net profits from the last three full fiscal years, and then calculating the average of those two figures. The final GOBankingRates Evaluation number is the sum of the base value and the income value.