5 Numbers You Need To Know About the Metaverse

4 min Read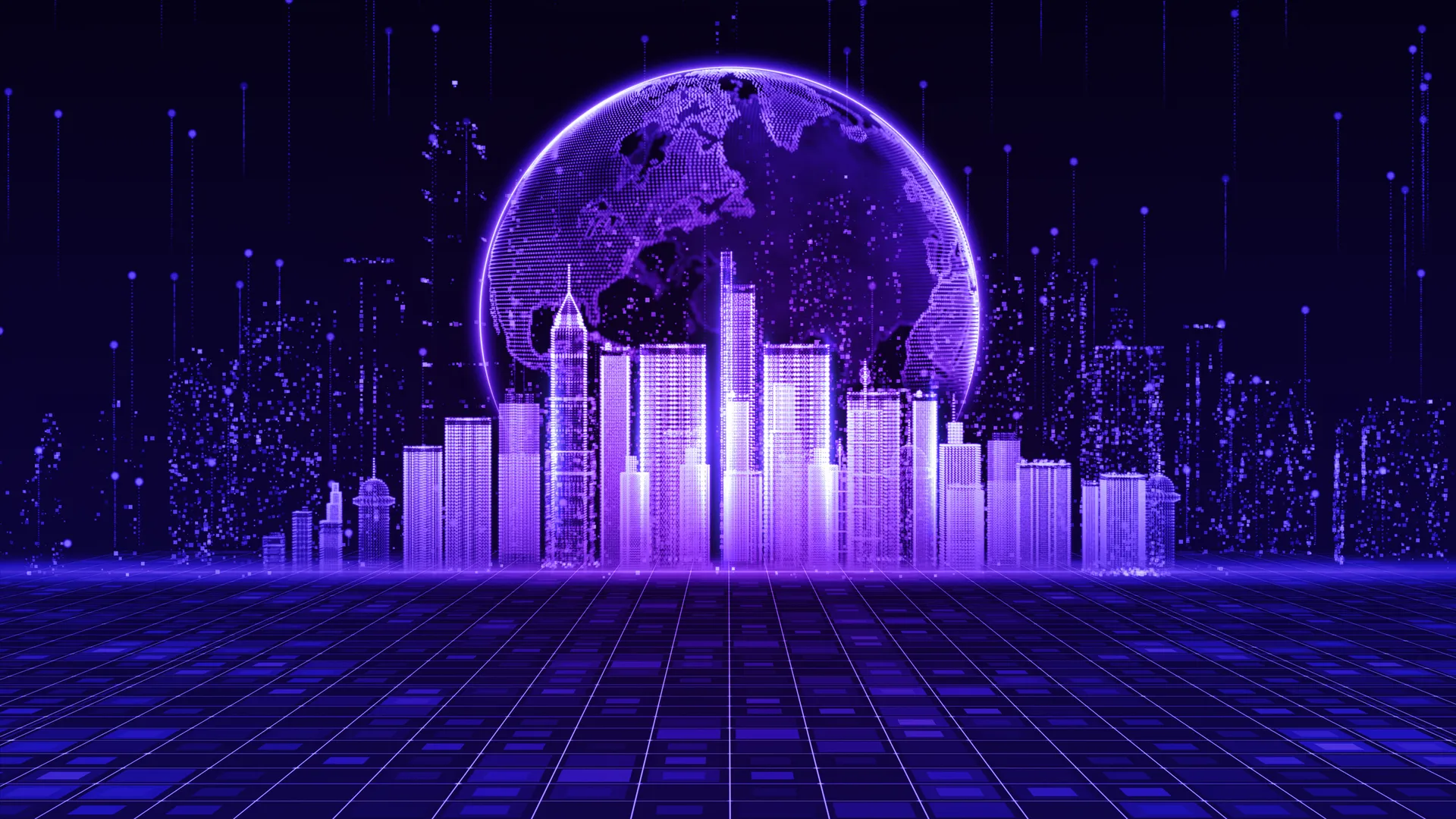 $300
One of the smallest numbers attached to the metaverse is the $300 price attached to Facebook's VR headset, the Oculus Quest 2. This headset, along with those of some competitors, allow users to access a virtual 3D gaming world without the use of additional hardware or gaming consoles.
This is likely just an early step toward accessing the metaverse, as many pundits think no specialized hardware will be necessary in the future. For now though, early adopters can access the metaverse via this gaming console, thereby projecting themselves into an alternate world.
Check Out: Job Hunting? The Metaverse Is Hiring
$2.4 Million
If you're of the belief that "real money" isn't yet being exchanged in the metaverse, think again. In Nov. 2021, Tokens.com, via its subsidiary Metaverse Group, purchased 116 parcels of land in Decentraland for $2.4 million.
The 6,090 square feet of virtual land in Decentraland's Fashion District will be used to stage online fashion shows from prominent brands such as Louis Vuitton, Burberry and Gucci.
Investing: Metaverse Stocks — 5 Best To Buy
$10 Billion
In 2021, social media giant Facebook rebranded as Meta Platforms. This is a clear indication of where Mark Zuckerberg feels the future of the company lies. In fact, according to Zuckerberg, "The next platform and medium will be even more immersive, an embodied internet where you're in the experience, not just looking at it. And we call this the metaverse."
One of the company's divisions, the Reality Labs segment, has already pumped $10 billion into the metaverse, a figure that is likely to be dwarfed going forward.
$800 Billion
As the metaverse is still hard to define, there are predictions all over the map as to both its current value and its potential future value. Some predictions have the value of the metaverse reaching $800 billion as soon as 2024, based on a current valuation of $47 billion.
However, others feel the market is already worth $500 billion, making the $800 billion prediction an easy hurdle to reach in short order. This is the reason that parcels of land in the metaverse are already selling for as much as $2.4 million.
$1 Trillion
Estimates in Nov. 2021 from Grayscale Research predict $1 trillion in revenue in the metaverse, an estimate that may end being too low. This revenue will come from a variety of sources, including digital events, advertising and e-commerce.
Meta Platforms CEO Zuckerberg sees this revenue as such a huge opportunity that it's willing to sell its hardware as cheaply as possible, in an effort to get as many potential customers as possible into the metaverse.
More From GOBankingRates
About the Author