18 Best Passive Income Investments To Build Your Wealth In 2023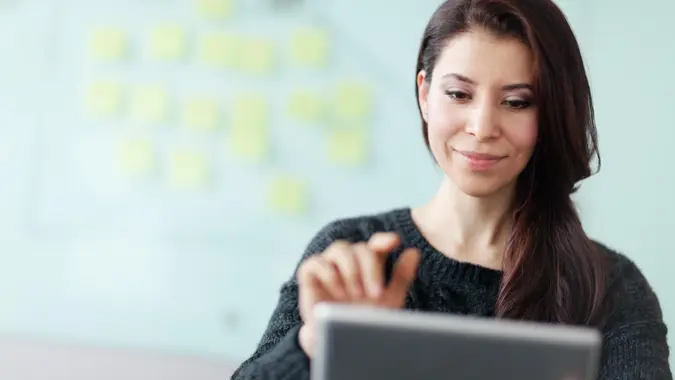 FangXiaNuo / Getty Images
Passive income is any type of money you generate without needing to continuously monitor or actively participate. For example, the salary you earn from your job is considered active income, as you work to earn it. But passive income a money in your account with little or no effort on your part. Typically, investments are the source of passive income.
18 Best Passive Income Investment Ideas
However, there are many other ways to earn passive income with little-to-no effort on your part. The caveat, of course, is that it usually takes some type of asset or investment in order to turn on the income spigot. Here's a look at some of the best passive income investments to build your wealth in 2023. 
1. Certificates of Deposit
Yields on certificates of deposit are the highest they have been in years, thanks to the Fed's campaign of raising interest rates to tame inflation. If you're unsure about the direction of interest rates, you can build a CD ladder so that one CD is maturing every year and can be reinvested at the end of the ladder.
CDs might be the easiest passive income investments to start, as you'd only need to apply to open an account. You can start with your own bank. Here's a list of some of the Best CD Accounts to help you decide.
2. Dividend Stocks
Dividend stocks pay income that's typically above the market average as a whole, and it tends to rise every year as companies increase their payouts. Dividend stocks offer the potential for capital appreciation as well.
3. High-Yield Savings Accounts
Like CDs, high-yield savings accounts carry FDIC insurance and are paying their highest yields in years. However, HYSAs offer the advantage of being completely liquid, meaning you can access your funds whenever you need them. This makes a HYSA a great option for an emergency fund or for funding a short-term goal.
4. Rental Real Estate
Rental real estate requires a larger initial investment, but it can provide consistent returns that increase annually. If you screen your tenants well, you can earn a reliable high yield on your property investment.
5. Real Estate Investment Trusts
REITs offer many of the benefits of direct real estate investment — such as high dividends — without requiring a large amount of upfront capital. You can also sell most REITs at any time on the public stock exchanges, giving them a high level of liquidity.
6. Crowdfunded Real Estate
Crowdfunding is a third way to generate passive income from real estate. It works by using an online portal to join forces with other investors and create a pool of investment capital that a manager uses to buy real estate. Just be sure to check the rules, restrictions and fees before you go this route.
7. Private Equity
Private equity is typically only available for sophisticated, high net worth investors. However, if you can access a private equity fund, you may be able to get into the game. Private equity managers can tailor portfolios based on the needs of their clients, so if you're searching for high income, you should be able to find an appropriate option.
8. U.S. Government Bonds
U.S. government bonds are among the safest investments in the world. Backed by the full faith and credit of the U.S. government, there really isn't any default risk to the bonds, although you'll still have to deal with inflation and interest-rate risk. But in terms of earning a safe income, there's no better option, even though you may earn more elsewhere.
9. Corporate Bonds
For many investors, corporate bonds nicely straddle the divide between risk and reward. Paying more than CDs and government bonds but safer than more speculative options, you can earn a decent passive income with a portfolio of high-grade corporates issued by some of America's most well-known companies.
How Can I Make $500 a Month in Passive Income?

Any number of the ideas in this list could be used to generate $500 and even $1,000 a month. You might need to try more than one to maximize how much income comes in, but the good thing is that you can begin earning today. Select ideas that you enjoy and know that it may take a little extra investment upfront while projects get underway.
10. Microlending
Peer-to-peer lending networks carry a bit more risk than more traditional income investments, but they can also yield more. You'll just have to do your due diligence about who will be receiving your money. Online sites can help screen borrowers and facilitate transactions, but this is still a bit of the Wild West when it comes to passive investing.
11. Vending Machines
Vending machines aren't investments you can trade on an exchange, but they can prove to be a lucrative source of passive income if you understand the market. Success in the vending machine game is a bit like investing in real estate, however — you'll have to buy machines that are located in the right places to generate consistent revenue.
12. Blogs
Writing a blog will take a bit of effort on your part, but once it's up and running, it can be a good source of ongoing revenue. Blogs and websites that get lots of views can charge more money for advertisers, so you'll have to create something that has broad interest — or simply buy an existing, winning blog.
13. Online Sales
Sometimes, you can earn passive income without even laying money out of your own pocket – though you might have to do a bit of work. Many Americans have plenty of things around the house that are more valuable to others than to themselves, from electronic gadgets to bed frames to collectibles. With a little bit of marketing, packaging and shipping, you can earn passive income without investing any additional money yourself.
14. Parking Spaces
In some high-impact, urban locations, parking spaces can be more valuable than apartments. If you've got an extra parking spot that you don't use, renting it out can be a very lucrative source of passive income, potentially even earning $1,000 per month or more in places like Manhattan.
15. Fixed Annuities
A traditional fixed annuity converts your lump-sum investment into a regular income stream that can last your entire lifetime, depending on the contract you purchase. This can be a great way to earn passive income while ensuring that you don't outlive your money.
16. Airbnb a Room
Your home can be a great source of passive income. If you have an extra room in your house, you can rent it out on Airbnb or another online service and make regular income without having to invest in an entirely new piece of property. You may be able to draw $500 per month or more out of a single room rental.
17. Car Rental
Just as Airbnb and other services have revolutionized the property rental market, others, like Turo, have taken up the mantle of renting personal cars. If you have an extra car at home, or simply don't use your car very often any more, you can rent it out online to those in need to pick up some extra passive income.
18. Online Courses
If you've got special skills or knowledge, or if you're simply good at making complicated material easy to understand, you can create online courses and sell them. Once you've done the work of building the courses, your income will be completely passive, as you can just sit back and collect the revenue from customer purchases.
The Bottom Line
There are countless ways to earn passive income. Some offer higher returns, some carry more risk, and some involve additional legwork on your part. But with a little research, you can decide which option is the best fit for you.