Real Estate Investment Trust Strategies to Try This Year
REITs can be a low-cost alternative to real estate investing.
You might think that investing in real estate is out of your reach; after all, saving up money for a down payment, buying a property and then managing it is a tall order. For people who want to get into real estate without a major commitment of resources, real estate investment trusts can be a low-cost alternative.
A REIT is a company that owns income-generating real estate. Similar to stock or bond exchange-traded funds and mutual funds, REITs allow the everyday investor to own real estate across various industries, from residential homes and commercial properties to healthcare facilities, shopping centers and even mortgages without dealing with a real estate investment group.
REITs are generally required by law to pay their taxable income as dividends, which makes them an ideal investment for investors seeking both portfolio diversification and an income stream. Here's a look at 10 REIT strategies for investing in real estate.
1. Office REIT
Despite the remote working trend, offices won't be disappearing any time soon, which means owning a real estate investment trust in the office building sector can be an opportunity for profit. An office REIT owns, leases and manages office buildings, and the rent payments funnel to the REIT owner for a dependable income stream. Some office REITS are specialized by geographic location or specific tenant type, such as biotech offices or government agencies.
Buy shares in Boston Properties REIT (BXP) to tap into the Boston, San Francisco or Washington, D.C. real estate markets. With a 2.75 percent yield and projected price appreciation of 14 percent, this could be an office REIT for you.
Check Out: 10 Safe Investments With High Returns
2. Industrial REIT
When considering how to start investing in real estate industrial opportunities, Wal-Mart or Amazon's huge distribution centers might come to mind. Industrial REITs own and rent space to tenants in industrial buildings and specialize in properties such as warehouses or distribution centers. With the popularity of e-commerce, expect this type of REIT to have staying power.
Prologis, Inc. (PLD) is a worldwide logistic REIT focusing on high-barrier, high-growth markets. With a juicy 2.88 percent yield and potential capital appreciation, PLD invests in the global industrial real estate market.
3. Retail REITs
Another answer for how to get into real estate is REIT investing in the retail sector. Retail REITS include outlet centers, grocery-centered strip malls and shopping locales anchored by big box retailers. An advantage of retail REITs are the net leases that require tenants to pay both rent and most expenses.
The retail sector has been suffering with declining mall occupancies and now might be an opportunity find a bargain retail REIT. Seritage Growth Properties (SRG), a 2.39 billion market cap retail REIT with properties across the country and Puerto Rico, has a $41.74 price and 2.55 percent yield. Due to negative earnings last year, it would be wise to wait for a turnaround for this one.
Don't Miss These: 15 Boring Investments That Are Surprisingly Profitable
4. High-Yield REITs
High-yield REIT funds might be your answer if you're seeking a robust income stream. You can easily find the highest-yielding REITs with the screener tool on ETFdb.com. After you select the REIT category from the exchange-traded fund database, sort according to dividend yield percentage to find the highest yielding REITs.
For example, from the mortgage REITs category, with a current price of $22.79, VanEck Vectors Mortgage REIT Income ETF (MORT) offers a lofty 8.42 percent yield.
5. International REITs
The world is getting smaller, with global trade and travel. Real estate investors seeking international diversification can find a way to invest in real estate across the globe with an international REIT.
The Vanguard Global ex-U.S. Real Estate Index Fund (VNQI) showed a one-year return of 19.5 percent, three-year return of 19.56 percent and a five-year return of 33.51 percent, including dividends and capital gains. This global real estate ETF, sans U.S., currently offers a 3.88 percent yield and holds real estate located in both developed and emerging markets.
6. Leveraged REITs
Not for the faint of heart, leveraged REITs are a form of real estate investing that magnify your gains, as well as losses. These ETFs use complex financial instruments such as swaps, futures and derivatives. Even if you're willing to shoulder the risk of this type of investment, pay attention to the fine print before diving into this speculative REIT category.
The dividend yields range from ETRACS Monthly Pay 2xLeveraged Mortgage REIT ETN (MORL) of 23.3 percent to ProShares Short Real Estate (REK) with a zero yield.
Avoid These: 10 Worst Real Estate Mistakes
7. Diversified REIT Funds
For the best diversification across sectors, consider investing in a REIT that encompasses the entire real estate marketplace, including mortgage, healthcare, commercial and industrial options. A diversified strategy enables you to easily tap into the benefits of investing in REITs without choosing a specific sector.
One diversified REIT fund is generally suitable for the typical investor. For example, the popular Vanguard REIT ETF (VNQ) owns $60.45 billion in assets and has a 4.42 percent yield. With a low 0.12 percent expense ratio and a variety of small to large companies, this is one of the best real estate investments.
8. Mortgage REITs
Buy a mortgage REIT and you can benefit by owning mortgages and mortgage-backed securities. Mortgage REITs don't own physical real estate but provide financing for the purchase of real estate. Then, as loans are paid off, the mortgage REIT holders benefit from the return of interest and principal payments.
The iShares Mortgage Real Estate Capped ETF (REM) tracks the FTSE NAREIT All Mortgage Capped Index and holds U.S. residential and commercial mortgages. With a year-to-date loss of 6.77 percent, the yield is a lofty 10.79 percent.
9. Lodging REITs
Lodging REITs own many of vacation hotels and resorts. The lodging REIT sector might concentrate on specific classes of hotels from luxury to budget properties.
The Apple Hospitality REIT (APLE) owns 236 Hilton and Marriott brand hotels including Courtyard by Marriott, Residence Inn and Springhill Suites properties. This lodging REIT prefers newer or renovated properties in desirable areas. The 6.61 percent dividend and $18.36 price is compelling if you think vacationers will continue to visit these high-end brands.
10. Residential REITs
Whether you own or rent, you can profit from the homeownership trend. Residential REITs own and manage properties that rent to tenants. From apartment buildings, to student housing, manufactured and single-family homes, these real estate investing-for-dummies opportunities are worth a look. Renters understand that rent payments increase, so by purchasing a residential REIT, when rents go up, so will your returns.
Sun Communities (SUI) invests in 348 communities in 29 U.S. states. At an $87.24 share price, the dividend yield is 3.15 percent.
Up Next: How to Build Wealth Using Other People's Money
About the Author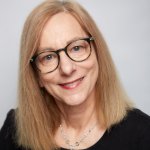 Barbara A. Friedberg, MBA, MS, brings decades of finance and investing experience. She has a Bachelor of Science degree in economics from the University of Cincinnati, a Master of Science degree in administration and counseling from Miami University, and a Master of Business Administration degree in finance from Penn State University. Her work has been featured in U.S. News & World Report, Investopedia, Yahoo! Finance, GOBankingRates, InvestorPlace and many more publications.