Direct Participation Program (DPP) Explained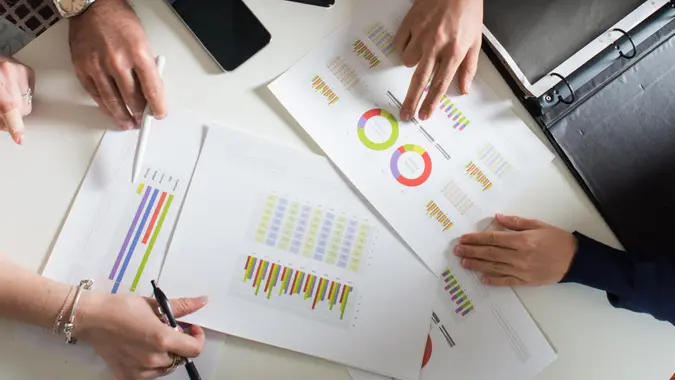 SeanShot / Getty Images/iStockphoto
Of the vast number of investing options available, a direct participation program (DPP) is one that may appeal to high-net-worth investors looking to feel more directly involved in building a business.
However, it's important to understand how DPPs work and their risks before reaping the benefits. Any investor will do well to learn more about what DPPs are to see if becoming involved is the right choice. 
What Is a Direct Participation Program?
A direct participation program is an investment approach where multiple investors pool their money together and invest in long-term projects, such as real estate or the energy sector. The financial rewards of a DPP include access to the business's revenue and tax benefits.
DPPs are generally organized as a partnership. Investors — called limited partners — participate by turning their money over to a general partner who invests their pooled capital on their behalf. This business structure allows the investors to take advantage of the income and tax benefits without having to manage the business or project.
Is an S Corp a Direct Participation Program?
Most DPPs are limited partnerships or real estate investment trusts (REITs), but they can also be organized as S corporations. These kinds of business structures allow DPPs to transfer their income, tax credits, gains and deductions to their general partners — individual investors — on a pre-tax basis while enabling the DPP itself to avoid corporate taxes.
DPPs pay income to investors on a pass-through basis, allowing the general partners to avoid double taxation.
Is a Direct Participation Program a Security?
DPPs don't trade on exchanges like stocks, bonds and other more familiar securities, but they are securities nonetheless. The Securities and Exchange Commission (SEC) is charged with regulating DPPs, just like mainstream securities.
Direct Participation Program Relation to FINRA
The Financial Industry Regulatory Authority (FINRA) is a self-regulatory organization that operates under the SEC. DPPs trace their roots to the Securities Act of 1933 and are the subject of FINRA Rule 2310. FINRA also administers the Direct Participation Programs Representative Qualification Examination (Series 22), which tests individuals on the skills and knowledge required to represent a DPP.
How Do Direct Participation Programs Work?
When investors put their money toward a DPP, they are purchasing "units" of a limited partnership. Since a DPP is usually a passive investment, the general partner who manages the venture will take the money pooled by investors and spend it as planned.
Although DPPs are not publicly-traded companies, they may still be susceptible to management effectiveness, economic uncertainty, business cycles and more. The general partner is responsible for ensuring that the business plan for the DPP is being adequately carried out.
DPPs typically have a target maturity date, ranging from five to 10 years but sometimes more, after which the partnership will be dissolved. When the DPP is dissolved, assets may be sold or the business can be listed as an initial public offering, and the investors have the opportunity to liquidate and make back their investment or more.
Types of Direct Participation Programs
Common types of DPPs include:
Non-traded real estate investment trusts
Non-listed business development companies
Energy-related projects
Equipment leasing companies
While each DPP may have a varying business entity, all of them will act as a limited partnership in that investors are typically not directly involved in management of the business.
Is a DPP a Good Idea?
When investors buy into DPPs, they gain access to a business venture's tax benefits and cash flow for the DPP term. Historically, this kind of investment was limited only to the wealthy, but since they pool money from many limited partners, DPPs allow investors to participate with much less capital. Investors buy into DPPs for the passive income they generate, with typical returns in the 5%-7%.
The Pros and Cons of Direct Participation Programs
Some of the advantages of DPPs include:
Limited partnerships ensure that liability is limited to only the amount that is invested by a partner.
If managed correctly, some DPPs can provide higher returns than market averages.
Investors may appreciate the direct connection to the income-production of the venture.
Some of the risks of DPPs include:
DPPs are illiquid since they are a financial security and are not traded on a market exchange. Investors likely won't be able to liquidate until the target maturity date.
Investors may lose money if the DPP is not appropriately managed, and the intended business plan cannot be executed effectively.
Many DPPs will require that investors meet certain asset and income thresholds to invest.

Those interested in exploring DPP investments must have a net worth, or joint net worth with a spouse, of over $1 million or an income of at least $200,000 for two years — $300,000 in joint income for two years.
Takeaway
Remember that once you buy in, there's no turning back. There's no guarantee that you'll be able to buy into a DPP, but if you have the opportunity, think hard before taking the leap.
The passive income and tax advantages are tempting, but like all non-marketable securities, DPPs can't be easily sold or readily liquidated to cash. Once you buy in, you'll likely be stuck with your decision for the DPP's entire lifespan, which can last a decade. Also, keep in mind that while limited partners can vote to replace general managers, they have no say in how the DPP is managed.
Andrew Lisa contributed to the reporting for this article.
Our in-house research team and on-site financial experts work together to create content that's accurate, impartial, and up to date. We fact-check every single statistic, quote and fact using trusted primary resources to make sure the information we provide is correct. You can learn more about GOBankingRates' processes and standards in our editorial policy.